West Bromwich Albion v Manchester City
Premier League
Saturday 29th October, 3pm KO 
Keep Calm Everyone.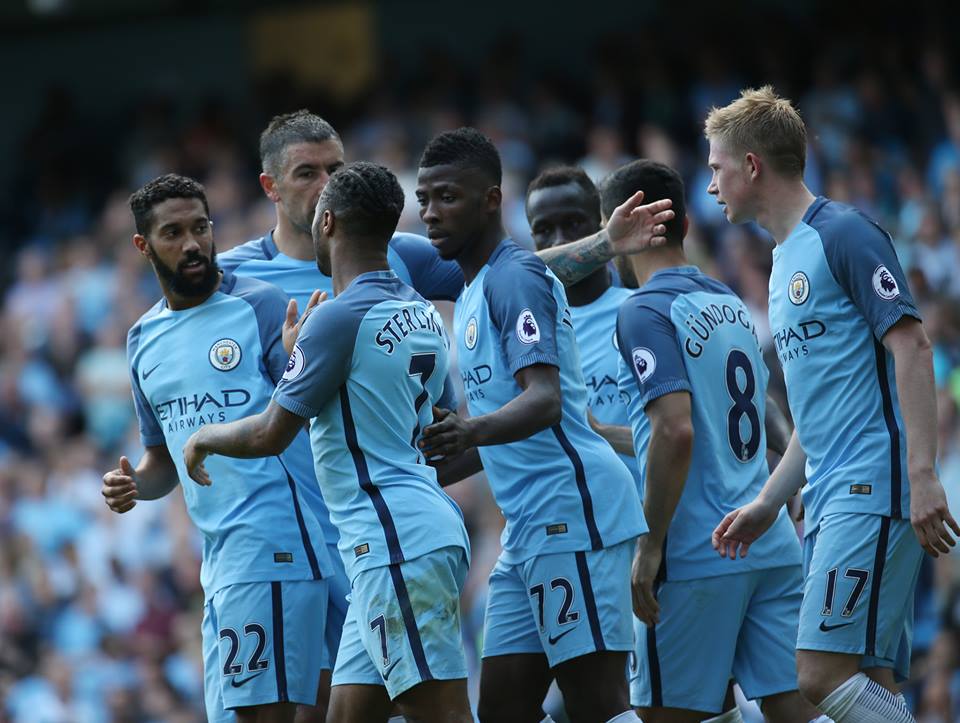 So suddenly 10 straight wins has become winless in six following Wednesday night's EFL Cup exit at the animal house. Naturally social media has been in melt down for the last week as people already call for Pep Guardiola to be strung up on Joe Mercer way for not playing Sergio Aguero in Barcelona and fielding a weakened side at the Swamp. 
Probably because I've seen us lose at home to Stockport County in the league but I was strangely OK with the performance in the defeat in the Nou Camp.  At 11 v 11 we'd made them look delightfully ordinary, Fernandinho slip aside. If we'd took our chances at key moments then I really think we'd have come away with something until Claudio Bravo's calamitous sending off.  Even 10 v 11 I thought we looked decent in the final third until, ironically, Mathieu was sent off.  The score-line flattered the Catalans and perversely I thought we did really well at containing Neymar, Lionel Messi and Luis Suarez. Yeah, I know he bagged a hat-trick but still there's enough there to get a result on Tuesday night! 
Against Southampton we started well enough but I thought Pep got the selection wrong and was trying too hard to select all his attacking players rather than pick a team to fit his tactics.  Too many players were occupying the same space in the final third and we isolated Aguero better than Southampton did.  Once we were forced into the change and Kelechi replaced De Bruyne we stretched the play and the only really time we managed to find space we scored.  The pass by Fernandinho to release Sané on the left hand side would have been replayed on Sky Sports News for years to come if Gerrard had done it.  
Yes, Southampton time wasted literally from the first minute but for the first time I felt we didn't finish strongly; a possible Champions League hangover for tired players.  We didn't create enough chances and Sergio might have had his worst game in a City shirt but I you can still see the signs are there.  City just need to be patient, the performances will come, Pep has improved existing players and eventually we will give someone a thrashing.
West Bromwich Albion
When people ask the question 'yeah but could they do it on a wet Tuesday night in Stoke' the phrase was created with the image of tikka-takka taking on a side of Tony Pulis giants pumping it long into the swirling winds whilst better footballers challenge for possession under pressure from the thuggery of Ryan Shawcross, Peter Crouch and Kenwyne Jones.
Under Tony Mowbray, Roberto DI Matteo, Roy Hodgson and to a lesser extent Steve Clarke West Brom were once known for their neat tidy football that was easy on the eye but also made them very difficult to beat.  This all ended on New Year's Day 2015 when owner Jeremy Peace, having made disastrous appointments in Pepe Mel and Alan Irvine appointed Tony Pulis as manager.  Thus began the patented Pulis building of a team of giants who a trained to lump the ball forward at every opportunity.  Pulis' record currently stands at 21 wins, 22 draws and 23 defeats and has surprisingly just been handed a contract extension which simply highlights the importance of staying in the Premier League as opposed to progressing in it.
Luckily for City's medical team Claudio Yacob is suspended; the man's probably made contact with Sergio Aguero and Dave Silva's ankles more often than he's struck a ball in his career. Jonny Evans returns from suspension just over five years since that magical day when took an half day in the middle of the Manchester Derby facilitating the great result in Premier League history….that's been stricken from the record books. 
This Pulis side is short on creative quality but it has its typical Pulis players in Evans, Craig Gardner and Darren Fletcher with Rondon a giant physical target up front. They'll be physical and with Lee Mason in charge act with impunity.  
Nacer Chadli has been the stand out so far chipping with goals from midfield since his move from Spurs.  He's a decent player who'll thrive playing regular football and if given enough space will cause us damage. 
Manchester City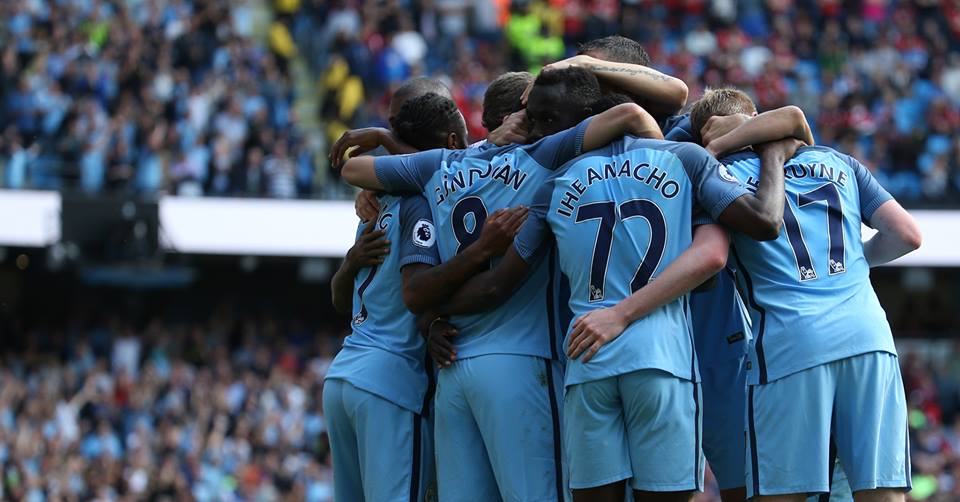 City's team selection will be significantly influenced by the visit of Barcelona on Tuesday night regardless of what Pep Guardiola says in public.  However he's hampered by injuries to Kevin De Bruyne and Bacary Sagna with Pablo Zabaleta also a doubt after the cut he sustained to his ankle in the Nou Camp.  Against Southampton last week Pep reverted to a back three with Aleksander Kolarov, Vincent Kompany and John Stones and to be fair it worked well, blind Stones pass straight to Nathan Redmond aside.  Pep's clearly having a love affair with trying to win the league with Kolarov in the side but I thought he did well against Southampton, limiting himself to the simple things where Stones and Claudio Bravo are a little guilty of over playing.   
Personally, there's still City with Kompany, and City without Kompany defensively, and I'm hoping his early withdrawal in mid-week was with Saturday in mind.  Stones has made mistakes but he's clearly a superb defender and if he can forge a partnership with Kompany we'll be laughing. 
In midfield Fernandinho has been influential, Gundogen is as classy as they come and Dave has been superb.  That leaves you picking three from four to play up front with Aguero.  Raheem Sterling is in the form of his life, Nolito is weirdly effective, Kelechi is Kelechi and Sané continues to grow into the Premier League.  I thought we were far better with Kelechi up top with Aguero last Sunday but I can see Pep going with Nolito to retain possession and inject greater width into the game.
Prediction
It's going to be physical…Lee Mason is going to allow it to be…they'll keep the ball in the air…but we've such quality that if we play with tempo we'll create enough chances to win the game.
City 2-0.