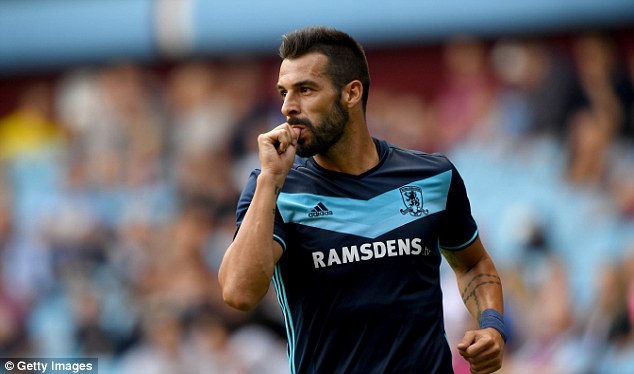 Wow, this lot know how to chat! So many words.
I don't get to as many games as I would like, but I  am so glad I made the effort to get there on Tuesday. After that performance, and atmosphere, I am curious to see if it will be carried over tomorrow. I hope so, because if it does we are guaranteed three points. There is a part of me that cant help thinking that we can easily dominate Barcelona on Tuesday, and get beat by Middlesborough on Saturday.
COME ON CITY!!!
Team Selection
Valdes
Barragan chambers Gibson friend
Clayton leadbitter
Traore forshaw downing
Negrado
Referee: Kevin Friend
Assistants: R West, A Holmes
Fourth official: M Jones
My favourite
Do they hate us or eight us ?
And the rest…
City are bloody good. I really enjoyed watching them against Barcelona the other night. I realise that mentally (for them), playing Boro will be a different matter. Hopefully they might not be as 'up' for this one. However, realistically I think that ANY result better than a defeat by a two goal margin will be OK. I think we want to try and maintain our reasonable goal difference! …Obviously I'd prefer an Arsenal-esque draw, or even a Boro win, but I'm struggling to see it….I agree with WIlsoncgp, I'd like to see Rhodes for Negredo.
What is this obsession with Rhodes all about? …He's really not going to get in the side, the less he plays the more legendary his status becomes. He's never scored at The Riverside and the 5 goals that he scored for us were down more to luck than judgement…I know folks will argue that he was lethal for Blackburn and you don't become a bad player overnight, but in reality, strikers often do. Negredo is a pretty good example, as was Kris Boyd.
Anything from this game would be a bonus. A 0-0 draw would be brilliant. I think he will play …Sit deep, keep it tight, hit them on the break. Nugent, fisher, Rhodes and stuani on the bench if we want to change it up.
The term "ripped to shreds" comes to mind but we thought that about Arsenal so hey you never know…As long as Boro give a good account of themselves that's all that really matters and I believe we can get a fighting draw out of this…Shhhh no one mention 8-1!
Rhodes last season was excellent at holding the ball up, Negredo is our N0 1 striker with 1 goal that's shocking at any level. Everyone who has been associated with Rhodes say one thing about him he can finish. This he's not in Negredo's league malarkey, we wouldn't know Rhodes has never had the chance to prove it one way or the other…As for Karanka not rating him, if I was Rhodes I wouldn't worry to much about that Kike Garcia, and Kike Sola both signed by Karanka both gone, De Pena the invisible man.
Don't get me wrong, Negredo has clearly got some credentials, and indeed he's played for Spain 20-odd times. I also agree that he's probably better than Rhodes, but not so much so that Rhodes shouldn't get a look in…Negredo is also five years older than Rhodes, and it's probably the last seven years when Negredo really became a 'top flight' footballer…Prior to that Negredo played in the 'B' teams in Spain's leagues, and also played in the Spanish second division. I'd say his big 'break' was when he joined newly promoted Almeria in 2007 and did well. From there, Real Madrid exercised their buy back clause, but never played him, and quickly shifted him on to Sevilla [where he played form 2009-13, before joining Man City]…My point is that Negredo also played lower league football too, [so you shouldn't hold that against Rhodes]. Negredo is also five years older…. so Rhodes still has time to gain those other accolades. I actually don't consider Negredo to be a "much superior player to Rhodes" as you describe him. Maybe he has been in the past, but he's not at his peak anymore.
Reading that board of theirs. They seem to absolutely hate us. Not because of results etc. They actually hate us with a passion.
Lot of aggro between us in the past will probably have something to do with it and we've had a few interesting wins against them for differing reasons. Reading that forum though they seem to forget just how crap they were at various times and that's not really our fault is it
Been a fair bit of beef through the years with City. Remember being in the Kippax way back when the home and away tried to recreate the Somme bombardment with bottles and bricks instead of mortars. nasty place to go back in the day.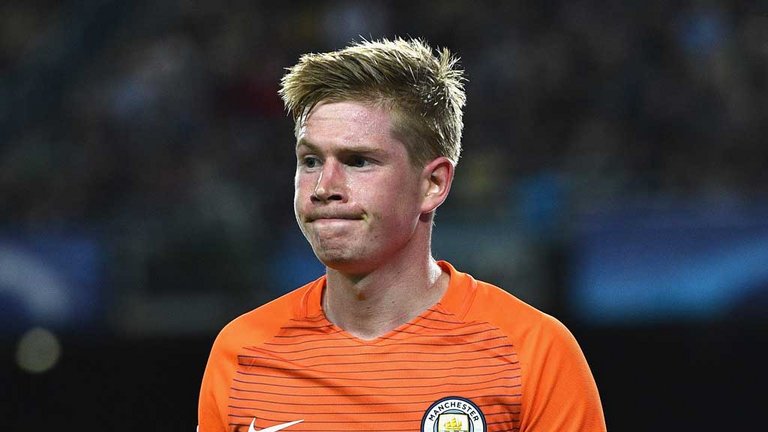 Not really the place to go if you want your teams ego massaging ..  let's hope we rob a point off them and they 'ate us even more
As for the game I'd expect to be more difficult than the Arsenal game. City are a better team with more ways to hurt you and I don't think Arsenal were near their best against us anyway. I expect we'll sit quite deep either by choice or because we have no option. We'll need to watch out for little one two's in and around the area, in particular Barragan and Friend will need to be switched on for this. Whoever plays in midfield (I'm assuming we'll go three in there for this one) will have to cover that area in front of the back four as City will have players popping up in there all the time. If Clayton plays deeper than the others as he did against Arsenal then he will be kept busy. If there's any way we can pressurise their defenders then great because they have mistakes in them but I'm not sure we'll do that a great deal…With the ball we know they will look to put pressure on us high up the field, which will be a problem for us as we like to mess around with it at the back despite not really having the players to play out from the back properly. I think the way for us to beat that press is to be more direct and try and play off Negredo. I just don't think we can play through it effectively unless they do it halfheartedly perhaps. Traore's pace is likely to be our only real outlet unless Downing really steps up. One potential positive thing is that City can be got at if you get past that high press. Like Arsenal they are not strong defensively and if they are as dominant as you'd expect them to be then they may overcommit and we can take advantage of them on the break. During the week they allowed Neymar to be closer to their goal than any of their defenders and they paid for it with a goal. Put Traore in a similar position with the ball and he's gone. Just a question of whether he could finish after that as none of them are catching him. On balance this lot are the best team in England so a defeat is to be expected but they are far from perfect and that give us a little bit of hope.
People really need to get over the Rhodes issue. He's not deemed good enough to be our main striker, the sooner people accept that then the better…No way will Negredo not start against City. I'd put money on him scoring, too.
I don't rate Otamendi at all and Kompany is a crock
Otamendi is generally quality but he had a bad start to English football and it stuck a bit. He does occasionally have a rush of blood to the head. But honestly, he's a really good CB.
I'm hoping we go back to 4-3-3 but I'd much rather see Fischer brought in for Ramirez over Downing. Leadbitter should be nowhere near our midfield unless de Roon is still injured.
I don't really like otamendi as a defender. Spends too much time on the floor. He is one of those players that think every tackle has to be a slide tackle and that often leaves him stranded. Just lacks a bit of class. He is uncompromising and I like that but he is not someone I'd have alongside a young defender like stones.
Yep get your money on Negredo he's due a goal.
I'll be delighted to see stones in the starting line up. Negrado will boss him physically and he'll have no chance agaisnt traore for pace if he's on the left side of the 3 in defence
Good results against Arsenal and Bournemouth but City are getting it right and no disgrace to us but I don't see us getting anything at the Etihad, 3-0 City.
Think we'll do our best to stifle them. But they have so many quality players they will eventually break-through. 2-1 City, Traore inevitably having some involvement in any goal we manage to score.
I am a little hopefull that Fischer will start, cause I would love to see, how him and Traore links up in the counter attacks
I just hope we get +3 shots on goal. I'd consider that a small victory