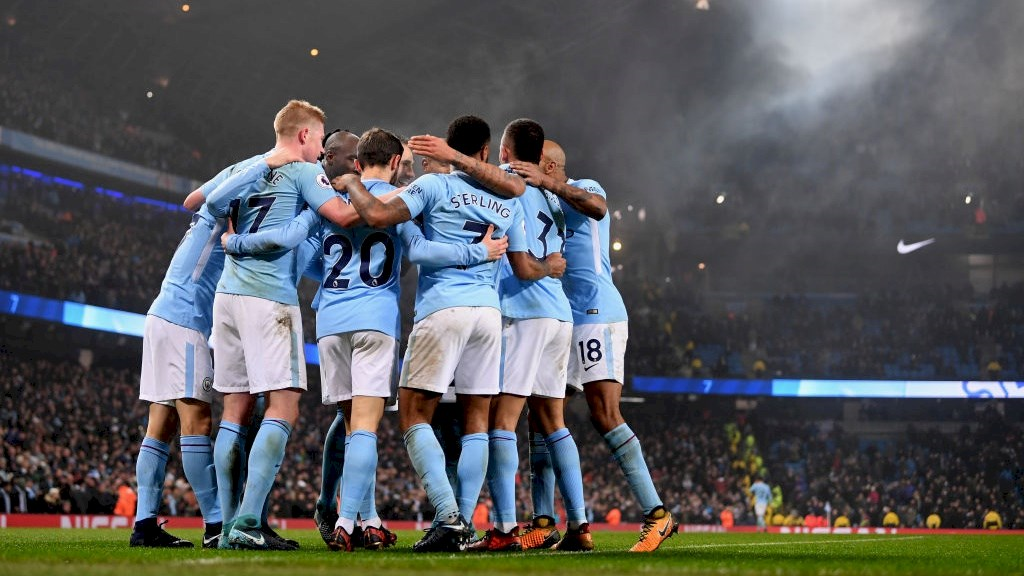 These comments are pretty mild, compared to the usual racist crap they usually come out with in the spuds pre match thread. They are clearly not a happy bunch, which is fantastic. I am worried about the state of the pitch, and how we deal with that tomorrow. All I can tell you is that it was throwing it down here this morning, and as I sit here and write this it is raining, with strong winds. Throw in an American Football game, and we could see a mud bath tomorrow evening. Another clean sheet would nice, but anything could happen for this one
COME ON CITY!!!
Referee: Kevin Friend
Assistants: Stuart Burt, Matthew Wilkes
Fourth official: Andre Marriner
Team Selection
Lloris
Aurier – Alderweireld – Sanchez – Davies
Eriksen – Dier – Winks
Lamela – Kane – Lucas
And the rest…
Are we gonna stand up to them and give them a game, are we good enough at the moment?
Our attacking game is getting better, if we could not make those silly mistakes at the back, I'm confident we can win this. Or at least draw.
Not looking forward to this one at all! If Vertonghen was back I'd feel a little more confident…Missing Dele as well.
Having an NFL game the day before will help slow them down as the pitch will be in mediocre condition…Am I against such shenanigans to get a result against City? …I am not…2-2
Have a horrible feeling they're gonna smash us.
Please don't concede a shit goal and have to chase them before the game even starts
Perhaps the best side in Europe on current form … it's going to be tough … would love to see full on attacking frenzy but that's such high risk I'm not sure Poch will go for it … should be a great game to watch even on a supposedly dodgy pitch
We need to sharpen up our defence. Both from a player and manager perspective. No more lollygagging in our own box.
The way to approach this is to copy Liverpool, every player has to be on it and pressing hard from the whistle. It doesn't matter if we tire in the 2nd half as long as we don't give them a cheap lead in the 1st…A draw is the best we can expect I'd say
I dunno what's gonna happen in this one…What I do know is, if we do lose, not buying Jack Grealish will be the reason why
1-4 loss
I will take a point now.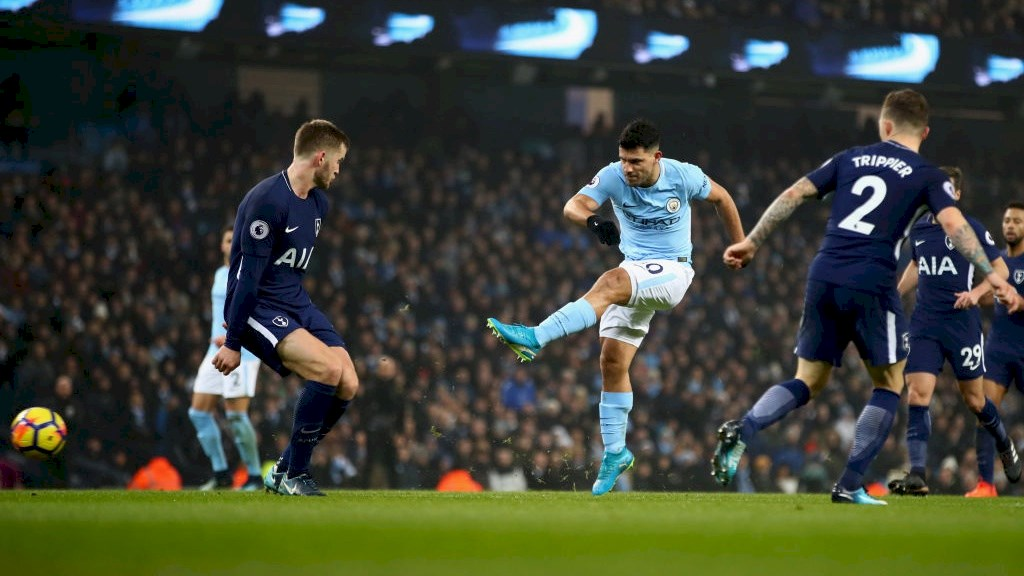 Having Dele Alli back would be a start. He at least quickens our game and makes us much less sluggish. He's mind is quick he's passes between the lines quickly.
WE'RE DOOMED I TELL YOU, D-O-O-M-E-D!!!
First time in a long while I fully expect us to lose a game, anything else is great. We don't look like we're gonna wake up any time soon, probably 2-0/3-1 City. I hope I'm completely wrong
Without our starting eleven being fit I can't really deny that City are a much stronger side. I would take a draw all day long, any points we can take from it will be a massive achievement.
What kind of idiotic fixtures are these – playing Hammers less than 48 hours later?
If we can leave Wembley without a gaping arsehole I'll be happy
Sane is flying and that scares me. His back tattoo isn't for me, but his agility and speed are. KDB is back and he brings them to a whole new level…Pep is still sour over his first year here and how we played against them. He will be prepared and I wouldn't be surprised to see our back line and midfield get run over.
Doesn't matter what side we put out, we won't win it. Seriously, I would play the kids and put out our strongest side against the Spam
This is either going to be the game that kick starts our season or a fucking embarrassment
Fucken oil baron, slave murderers' plaything cunts
Got this nasty feeling Hugo is gonna gift them an early goal, then we end up getting spanked.
It's gonna be ugly people
Rose and Vertonghen are out
Rose being out is by far the worst news. Davies has been dreadful lately and city's forwards are gonna tear him to shreds. Fuck
One of Sissoko's only other decent performances for us was against City in Pep's first season so he might get the start. We will need athleticism in this game, it was striking how much fitter they were than us last season. We couldn't really get close to them.
I wouldn't mind a very defensive setup and performance, try to nick it on the break. City will smash us atm if we play the open game.
Poch " Manchester city is on another level"
Seems like everyone in the media has written us off for this game which will make it extra sweet when we don't lose.