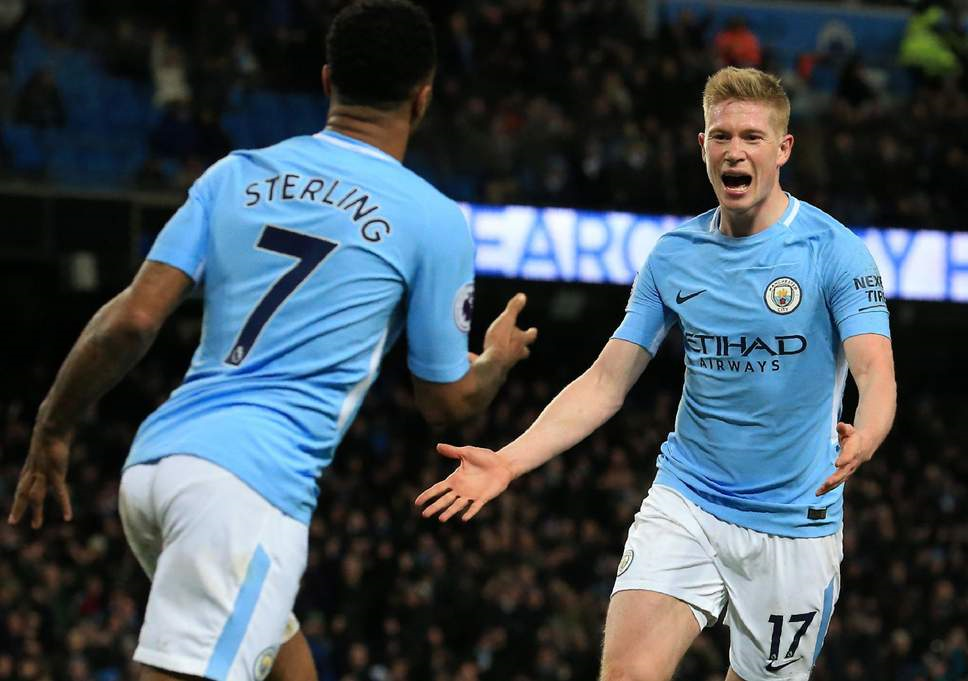 Not only is football back, but it is also the return of KDB (YAY!) and Joe Hart. It should be a fun afternoon at home, and if the away fans are right, it could be a cricket score. Three points is all I ask, oh and remain top of the league. Is that too much?
COME ON CITY!!!
Referee: Jonathan Moss
Assistants: Eddie Smart, Andy Halliday
Fourth official: Chris Kavanagh
Team Selection
Hart
Lowton Tarks Mee Taylor
JBG Westwood Cork Hendrick
Vydra or Barnes, Vokes
And the rest…
Despite the recent over reactive and vicious criticism of our club, I think we'll beat them at their own ground, we are not expected to, but we will…0-1 Burnley win, and it will wipe the smug smirk of the fatheaded pundits at least for one day, sod off pep, you petulant, cash backed nonentity.
4/5-0. Unfortunately, I can't see any other possible result. Suck it up and move on.
45-0! That's a goal a minute if they do us in the first half.
Can't see it sadly as much as I'd like to. Can see a pretty straightforward City battering…If we're smart, we'll continue to sit deep and defend even if we go 1-0 down. Open up and try and attack when it's not the last 10-15 and the floodgates will open. Can't lose focus regardless.
Aye, Man City 0 Burnley 1 …we are on a roll
2 – 5, he started it
If we have as many minutes possession as the number of goals they score I will be happy
I really need the drugs you guys are on.
Going to be an immense struggle based on current form. Hoping Hart has a worldie to prove a point at his old stomping ground…Happy if we could grind out a 0-0.
4-0 City. City will batter us with 75% possession, we will have 1 corner and zero shots on target
I don't know about the win but I do not expect us to get battered. I think we'll shut up shop, get back to our defensive best and get a point.
0-0 for 65/70 minutes with us defending like demons and City having a slightly off day and then, just when we start to believe we might even get something from the game…… 1-0 City, which quickly becomes 2-0 (game over) and then a rather flattering 3-0 in added time. That's the tried and trusted script. (Unfortunately!)
We haven't a bad record against City away in recent times so im hopeful we might get a point, obviously we will have to improve dramatically on our last 2 performances, but the break may have helped and maybe our recovered injury players could come off the bench for a lung opener, a tough season ahead, but we will be ok.
Unless there is a distinct improvement aided by the return of Defour allied to City being off colour, this could be a cricket score.
I predict Joe Hart will be MOTM
Hart, with everything to prove to his old employers, will have a blinder. We'll squeak a very fortunate one nil win…Vokes with the winner, from the spot.
Man City to beat Utds record for biggest Premier League win and smash 10 past us. Wonder what odds you can get for that.
If we don't improve massively from our last 2 games don't think it's an exaggeration to say City could easily put 5 or 6 past us.
Stick 2 on Fernandinho and job done. 3 points. Easy.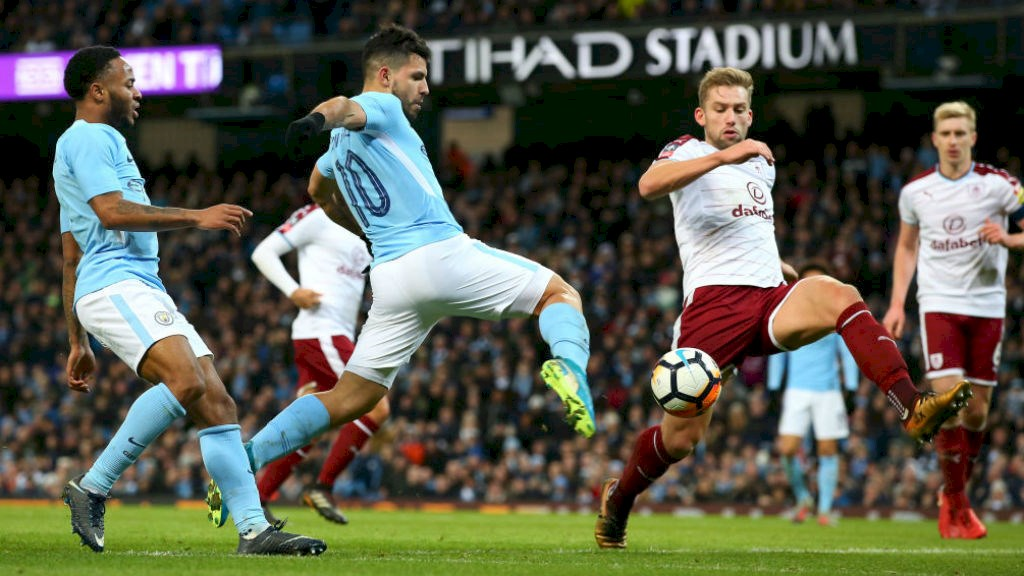 The posters who think we might nick it 1-0 are the most eternal of optimists. But the ones who think we will actually get a penalty, you're just fuckin crackpots…You heard it here first,, City 4 Burnley 0 …BUT I'm going Burnley 1 Chelsea 0 the week after
Well get beaten but not by a cricket score. Two nil City.
Saying we'll beat City away from home isn't positivity it's utter horseshite and delusional nonsense.
We've no chance against City unless we pack the midfield. And if we keep attacking they'll attack us much quicker than our players can get back. Keep it tight in the first half. If it's 0-0 after 45 minutes, that will be superb. Then in the second half, when they've run out of ideas, nick a goal from a set-piece. A massive ask though as they're arguably the best team in the world.
Hopefully City have one eye on their UCL trip to Ukraine, still can't see past a 2 or 3 goal defeat, the Chelsea game gives us a fighting chance of a result, but even if we lose the next 2 I'll not go overboard, our season depends on beating the likes of Newcastle, Brighton etc., anything from the top six is a bonus.
We beat Chelsea away last season, nobody in football would have thought that was going to happen, Burnley can spring big surprises
I'll be captaining Aguero in FPL.
People think we'll get a point? Even some predict a win, is anybody normal on here? A forum of chancers waffling delusional crap to be positive for the sake of it, how about a bit of realism? … City 5-0 Burnley, 20% possession and 0 shots on goal.
This could be City 6-0 Burnley…81% possession to City won't be far off…I can't see anything other than a mauling. They're just too good, and we are pants this season.
Been a good long time since any team shoved 6 past us, not going to happen.
An early goal for us will be a factor in this game. If we allow city to go in at half time with the score at nils each, they are going to benefit from a psychological boost. They may quite well come out for the second half believing they could get something from the game, we need to take out any positivity they may gain and not give them anything to fight for…Our tactic of allowing the opposition plenty of possession and lulling them into a false sense of security should work quite well with this lot, simply draw them in then hit them with our fast pace and slick passing. Before you know it, they'll be looking at each other asking what happened there!
Last time we beat City on their own patch is 1963 that's 55 years ago this needs to change COYC
Can't see our midfielders getting a kick and we'll probably need to defend quite a bit so I'd surprise Citeh with a revolutionary 7-0-3 formation with Lowton and Taylor given license to bomb forward to the edge of our penalty area if the opportunity arises
Team bus a double decker for this match and park it as close as possible to our goal.