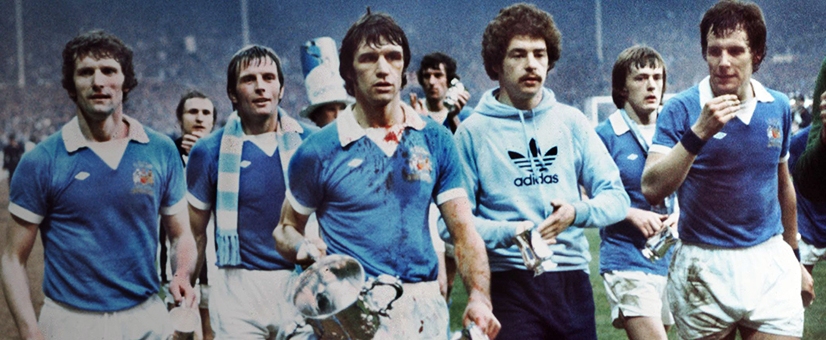 The last time I saw City play Arsenal at Wembley, we lost 3-0. This time I think it will be different, but I am still nervous. I agree with one of the comments here, no matter how bad the Gooners are, Wenger always seems to find something extra at Wembley (and against us). I cant make it to the game tomorrow, but I will be watching, drinking and celebrating our first silverware this season.  I wish a safe trip to all travelling Blues. The weather is nicer down here, but its still 5.00 a pint.
COME ON CITY!!!
Referee: Craig Pawson
Assistants: Gart Beswick, Adam Nun
Fourth Official: Graham Scott
VAR & AVAR: Neil Swarbrick, Peter Kirkup
Team Selection 
Aubameyang
Kolasinac – Özil
Wilshere – Xhaka – Ramsey
Monreal – Kosc – Mustafi – Bellerin
Ospina
And the rest…
judging by how we are playing ATM I think we should just forfeit
They will rape us. They will be up for it after their FA-cup defeat while we will still be in shock after tonight
Overkill midfield and attack that, AG…Need to go back to 3421 to stand a chance with Ramsey and Xhaka in midfield.
Think Iwobi will start. Did so even after partying before the Nottingham loss.
Not sure we have a choice now, as with Mkhi unavailable and Iwobi apparently injured we have no wingers to play in a 4-3-3 or 4-2-3-1.
We have to play with midfield that won't get destroyed by de bruyne fernandino and silva
Forget about a defense, we're bollocks at it anyway. Go all out attack – Ospina + 10 attacking players that are not called Welbeck!
Christ what was Wenger thinking when he didn't sign a winger in January..
Its wembley, its wenger, we are the underdogs everytime we come here but we deliver in cup finals.
Hmmm probably a 2-0, 3-0 or 3-1 to City. We'll probably look sluggish and not up for it, we'll make some mistakes in defence and City will miss a few very good opportunities but they'll score eventually. Aubameyang won't be involved much, we won't play him in behind, we'll pass it around the box hoping to make an opportunity rather than playing to our strengths. Nice to be in a final though.
Feel confident tbh.
Its rare that I select us to lose a game but with City in an angry mood following their FA Cup defeat, and us being us, I expect us to lose. I hope we turn up and play as we can but I don't see our defence keeping out such a potent attack.
It will be all about the midfield, which does not bode well for us.
Based on form, it's quite scary to know that the game could be over in 20 mins. And it's not me buying a emotional hedge to say that. It really could happen…Anyhow. COME ON ARSENAL.
Before the Sp*rs game I was sure we needed to set up defensively and respect the opponent. The lesson from that was to ignore my advice. Absolutely no point playing against City like we did at Sp*rs. Should just go for their throats right from the start. Give it all we've got and see what happens, cos there is f*ck all chance of us containing their midfield/attack.
I think we'll get fu**ed in the a**. The only difference is if it's going to be with or without lube.
How many offside goals will City score on Sunday?
This will be another game where Wenger thinks hitting them on the break is the way to play even though the only person in the team that can run is Aubameyang.
No Welbeck or Iwobi anywhere near this match…Those are players that play with no energy.
We're going to get turned over.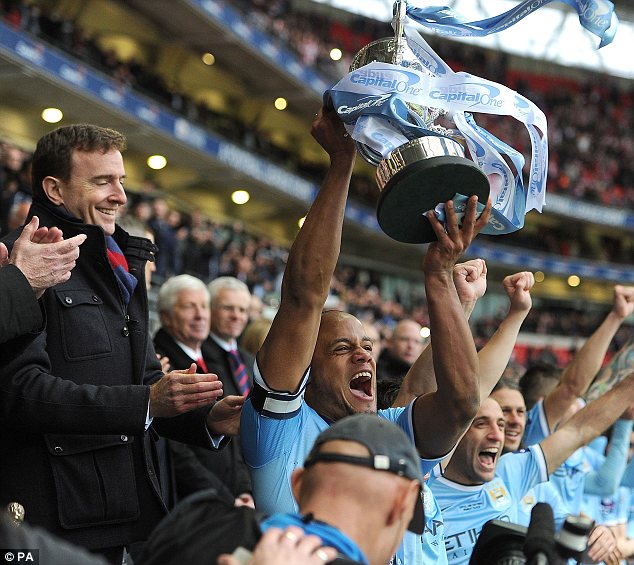 Just don't see how we win this game, let a lone compete. Squad's a mess right now. Too much negativity currently surrounding the team and Club as well…I want to be wrong, but I expect an embarrassing result for us.
Gordon Strachan makes a good point just there on The Debate, for either team to win will be a good thing for them, but for either team to lose won't be that bad. City's priorities are the league and especially the CL, our's are the league and the Europa League. Unless we get absolutely battered, whatever the result it's not gonna matter that much. So let's just play the very best football we can play. No need to bite our finger nails and play cagey football, just go toe to toe with them and have fun.
Think we'll squeeze a win…That said, midfield is an unbelievable mess. We're unable to dictate play from the middle and centrally in attack, and a lot of our play/decision is rushed when attacking…Still back Wenger generally, but can't understand why/how he did not priortize this in the past summer
I think we'll turn up for this actually. Don't really back any result.
I don't think we'll win, I think best we can hope for is that we take them all the way to penalties and Ospina has a blinder.
I really hope we don't concede in first 20 minutes. That seems to be our Achilles heel this season…With City expansive play and their reliance of spreading the ball to the wide areas, I think there will be plenty of spaces to attack them with and possibilities to have quick counter in feeding Auba forward
My worry for this game is that we face the best attack in the PL and we have an awful defence. One thing is certain, they will score, can we score more!
Wigan did it, so can we.
Bit of a no win situation for Wenger. Win and while it's a trophy it is only the league cup, Tottenham were able to win it ffs. Lose and it's just gives his critics more ammunition.
We need to win (and qualify for CL). If Liverpool and Spurs finish above us one is likely to finish outside the top 4. If neither won the FA Cup, we have a trophy to show for the season, maybe even two if we're lucky. Nobody has challenged City for the PL and it will be harder for the pundits to focus on us with any justification. We need to win this.
It may only be the League Cup, but to win it we've got to beat the most expensive side ever assembled in the history of football…Don't think anyone would critise us for pulling this one off
The sad thing would be losing to them twice in a week. That would make us look so small time…So hard to be optimistic.
I just remember them coming in and pillaging all our players, not that they really do or need to anymore but still…Beating those entitled Manc t**ts and wanting Arsenal to win something should be enough motivation.
Can't see us losing this one, to be honest, as Wenger's got Pep's number. You know. I know it. Pep knows it. And, given that Pep's in Wenger's pocket, the League Cup trophy will be finally and rightfully be ours.
Can't see how we win this without ramsey, he is key man for this
It's not looking good, I admit. But have faith in Wenger. He's beaten Pep's boys before and he can do it again.
Missing this. First final I wont have seen us play. City are shit, we are worse. Not fussed to be missing this but might watch highlights should we win
Not even a chance we will win this.
We've got two hopes. Bob Hope and no hope.