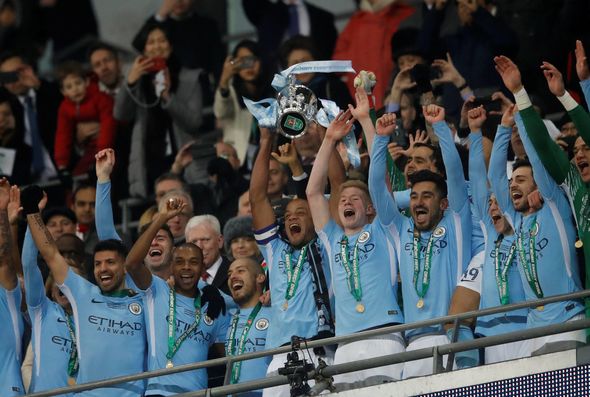 I have to confess, I gave up on this thread on page four (of seven, so far). It's all just so depressing, and these gooners are all saying the exact same thing. I think you will get the idea very quickly. I'm still on a high from weekend, so more of the same thing please. Safe travels to everyone venturing back down here tomorrow night, it's not very pleasant at the moment.
COME ON CITY!!!
Referee: Andre Marriner
Assistants: Scott Ledger, Ian Hussin
Fourth official: Mike Dean
Team Selection
Cech
Bellerin-Mustafi-Koscielny-Niles
Elneny
Ramsey-Wilshere
Özil-Aubameyang-Mkhitaryan
And the rest…
How many empty seats will there be?
The performance will determine whether we have any balls left
City is going to thrash us..
Mustafi redemption tour?
to be honest…if we pull out a great performance in this literally pointless match…it'll just annoy me more when you compare it to what we did in a cup final
What's the point?
Will probably draw 2-2
If we lose, we'll be 30 points behind City. They've had a good season, but that is unacceptable. Best-case scenario it'll be 24 points, and that's still absurd. There's no two ways about it, this has been a catastrophic season.
Pointless game, destined for 6th place, just bring on the EL
Can't be really arsed about this game, top four is gone anyway…Reckon it will similar to the Haribo game. City won't feel the need to go all out and play in first gear all game, but rather save energy and wait for us to mess up sooner than later.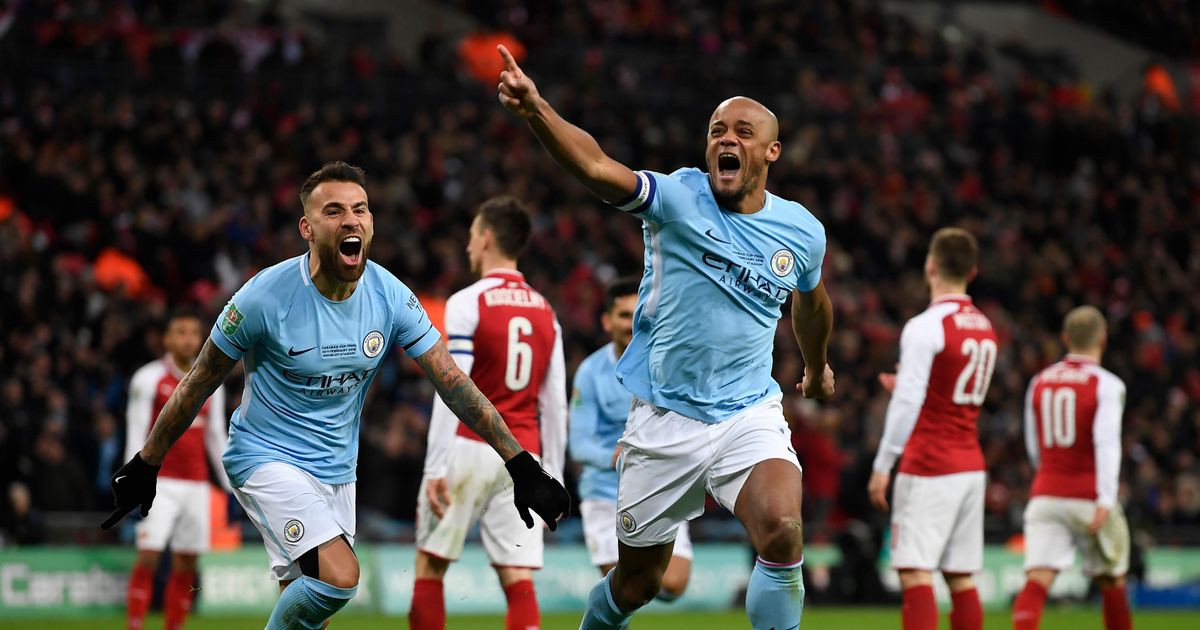 Won't be watching this one, just can't be arsed anymore. There's honestly no point
Cannot believe how pointless the league is and we're just entering March. The players have looked unresponsive all season even when we had something to play for, how bad will they play now pretty much every match is pointless? …Wouldn't be surprised if we won and the players/manager genuinely think that it's bouncing back
Honestly don't care at this point, still fuming from yesterdays embarrassment of a performance…We lose and everyone expects it and we're miles behind City. We win and it'll shock everyone but we'll still be miles behind City, and Top 4 still looks impossible…So, whatever.
Our midfield has gone to **** since Wilshere joined it, not that I think he is to blame for it. The balance just doesn't seem right. I'd drop him in favor of Xhaka – Ramsey, it's the only pairing that has had any sort of success this season from what I can recall
Hopefully Wenger somehow stumbles upon something that works and can lead to a strong finish, especially in Europa.. Lose this and even the slightest hope of top4 is gone, the league should then be used to experiment and plan for the future imo, give youngsters experience with minimal pressure, try to find an identity again.
Couldn't care less who plays and in which formation. I'll watch the game but with the same sense of detachment a bored serial killer may feel when they observe a fist fight in the street.
I don't know what kind of result would be better for the club at the minute…Would we be better off with an emphatic win? Or would we be better off getting completely embarrassed?
Tactics and all the rest don't matter if the players have no pride in their performance in their career and their profession. They're able to live a life of luxury due to fans like us they owe it to us and themselves to show up. It doesn't matter if we lose. Just show up and play like it means something.
Game won't sell out. Approaching, if we haven't already got there, a watershed moment where even big home games don't sell out. Yes, i know matchday revenue is less significant than it was but it is still an important element and the sponsors won't like it…We can still end up as the Wolves of the twenty-first century.
Wenger ought to play the Gary Neville commentary over and over and over to the lads, until they all look like the Incredible Hulk, then let them out on to the pitch, Thursday, 7.45pm GMT.
Season is over for me. His biggest fan, but Wenger is out of his depth now. Nothing is working, leaking goals, not creating, new signings struggling, young players struggling, no structure, no passion…Season is gone.