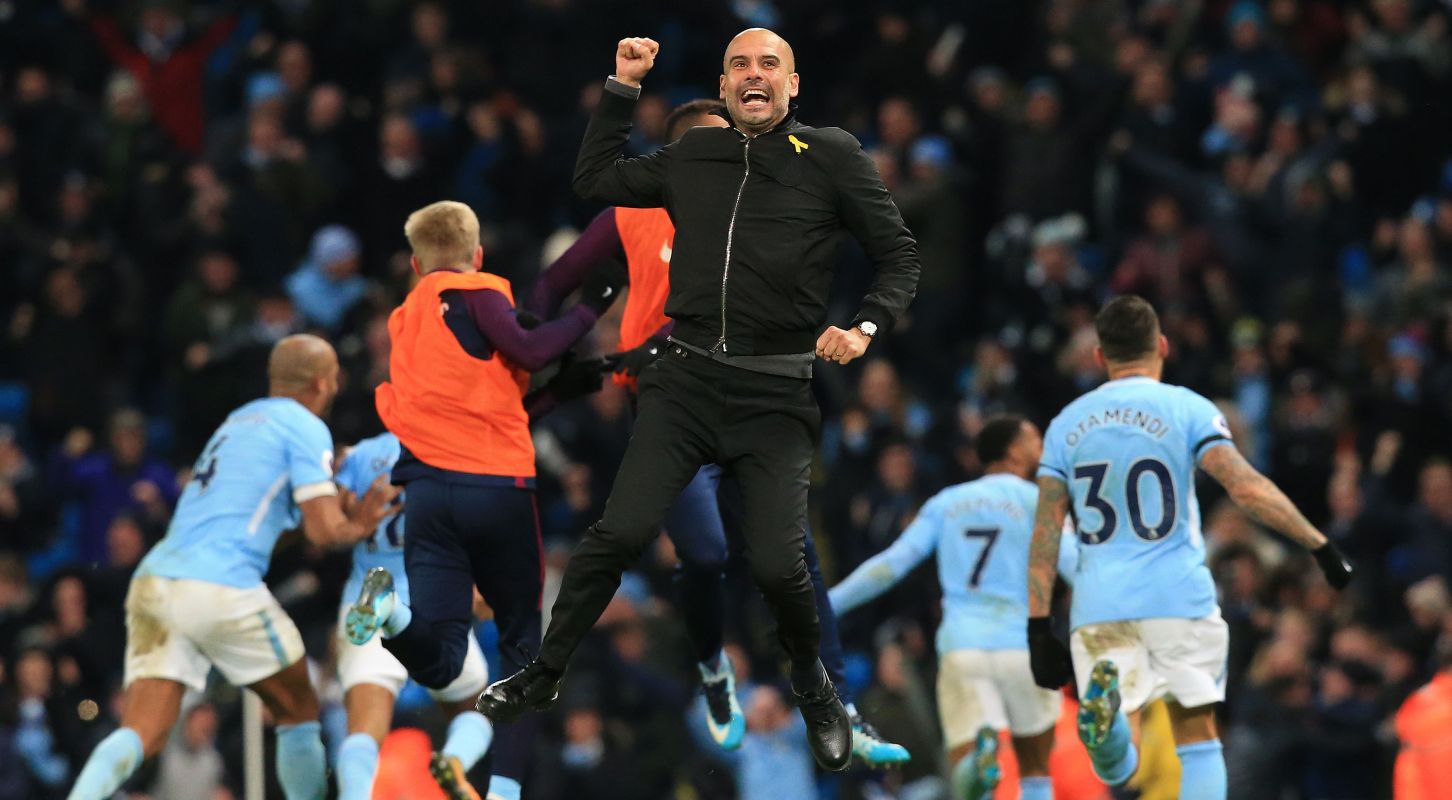 As per recent comments, this post comes with a warning for those of a nervous disposition. I also have to confess that I skipped a couple of pages in their thread. Normally I can put up with anything, but I find a lot of these comments offensive, so I gave up. There is one Blue on their thread who did his best to inject some common sense, but you can't reason with such low life's. Anyway, I know this isn't the match thread, but seriously, LFTCU
COME ON CITY!!!
Referee: Mike Jones
Assistants: Simon Long, Ian Hussin
Fourth official: Michael Oliver
Team Selection
Schmeichel
Amartey Maguire Dragovic Fuchs
Iborra Ndidi
Diabate  Silva  Albrighton
Vardy
And the rest…
Mahrez still AWOL?  …A 3 man midfield a must!… Silva /Ndidi /Iborra.. Please no Fatty James!
YB29 and Iborra to start in the hope that one of them absolutely 'butchers' someone.
8-1 defeat.
What a silly prediction!! …as if we will score !
2-3 away win after Mahrez comes off the bench to score a hatrick and celebrates the winner by running down the touchline singing Money That's What I Want.
Stubborn 2 nil loss
We've done alright against these since returning to the Premier League. On current form they'll batter us, but I wouldn't be surprised if we actually come away with something
Put only 6 on the bench. Recall Wasilewski from retirement and play him and Benny around Ndidi to try and injure as many of the bastards as we possibly can. Get 5 players sent off and have to have the match forfeited. It'll be a moral victory!
If Burnley can take points off them, we must aim to do the same or better…Sadly, however, I fear it will be like all our other games against the top 6. Heroic underachievement.
Having just watched the Burnley v Man City highlights, I retract this with apologies…Burnley were extremely jammy…Man City should have scored a sackful…We're gonna get roughly pumped.
Hoping to draw this but in order to do that we'll have to attack them full bore, if we sit back we're going to get the greased pork sword.
Not looking forward to this one
May as well prise our arses open now. We're going to get royally ****ed up the arse.
This has fast become a must win
I think this is the perfect time to play these guys. They are the epitome of what is wrong with money mad modern football. Disrupted the club with their last minute approach and the players should all be right up for this one. Get at them from the off and keep going the whole game. If we are going to lose, let's at least give them a go and who knows, we may just give them a bloody nose amoungst other things
Hopefully Riyad turns up this week, then we can name him as a sub for this game and not use him…A kind of 'this what it could be like – get comfy in the seats – test them out' to him…While he gazes over to an empty seat in the Man City dug out with a tear in his eye, where they can only name 6 subs.
The six-subs thing really does show what a pr*ck Guardiola is. Is it sarcasm to show how they REALLY, REALLY needed that extra signing?  …Surely he must realise that everyone knows he has a massive squad to choose from (or do his subs need to have cost at least £30,000,000 to qualify to sit on the bench?). Even if he was short on numbers, he has about 44 players on loan at other clubs with recall clauses. …I'm hoping the arrogant di!do puts out a starting team with only 10 players to further make his point (whatever it is)…..mind you, they'd still thrash us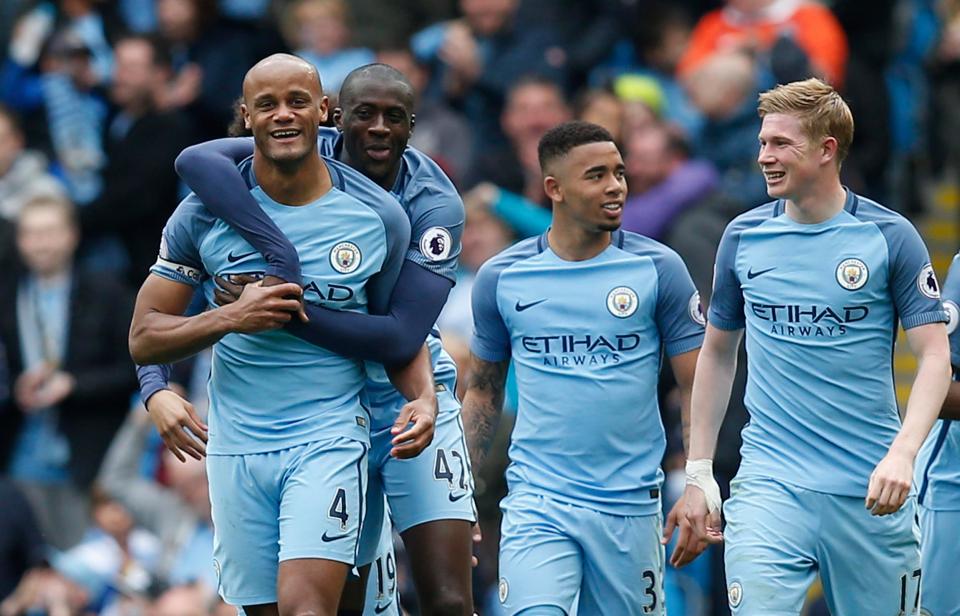 I honestly believe attack is the best form of defence against this lot. If we sit in, we will be cannon fodder and they will overun and out pass us to death. If we have a go, press high and get physical, they won't be so comfortable. I think it's the best way for us and this squad to play anyway. Would trial 3 at the back and get the runners on the pitch.
Haha, on a lighter note, hoping that it's not already been posted on here, if so please forgive me. I've just seen this in an article which I've cut and pasted for you. It's an extract from a Leicester City fan who has written a letter to Manchester City for a ticket for the forthcoming game, there's a bit of truth in there I think? …"I'm a Leicester fan wanting to buy a ticket for the match at the Etihad stadium this month…"I think your stadium is world class and I think I would very much enjoy the game and the whole experience…"The thing is I'm only willing to pay £10 for my ticket not the £30 you are offering…"I know you think it's worth much more but I think it's only worth £10…"Or I would offer you £8 and a mars bar that you probably don't want or need…"Please get back to me in the next hour as I have to work to a deadline…"Thanks, "Simon."
Hopefully we won't have the case of the 'The Empire Strikes Back' cos they're want their revenge on us for not letting them have Mahrez
Sends a message to his academy players…."you may as well look for other work because it's unlikely you'll ever play for us in the Premiership".
If say De Bruyne or Aguero get injured in this game could get even more vitriolic between the two clubs.
Somebody please slap Sterling, the whiny little pillock.
Oh bring back Big Was and break de bruynes leg, Pep messes with our season, we finish his? Fair is fair
It's written in the stars – Riyad to come off the bench on 80 mins and score a last-minute worldie for a 1-0 win!
I'm just seeing this lovely vision of Mahrez coming out as a sub for LCFC and Puel showing him to a seat on the Man City bench,classic
I've changed my thoughts on this match, full bore attack, no respect for them and we're capable of winning it. Who knows, maybe little old Leicester can save the premier league from dominance at Peps hand. We could be the start of the slope!
Hope we 'butcher' them in every conceivable sense
If Mahrez isn't involved in this then  he shouldn't play for the rest of the season. Either you want to play or you don't…Unfair to drop iheanacho but can't see how he and Vardy play. Silva, ndidi and Iborra was a midfield 3 then Gray, Diabate and Vardy for the counter attack. Mahrez on bench.
Is it me or am i missing somethibg.  Silva is a class player.. but hes just not up to speed and gets caught in posession.  Yet he seems first choice for puel and you posters.  I hope he will be become a first choice player but hes not there yet.
I think Man City had a game plan. In the knowledge that we are playing them next and these 3 points basically guarantees them the title. Offer a paltry amount for Mahrez knowing he'd go throw a wobbly, go AWOL and not play for us.
I'm telling you now, we're getting a result on Saturday! I think we'll win as well. Iheanacho is destined to get his first PL goals for us against his old club and Pep will moan he wished he could bring him back as he's got no players.
the toughest of games but you never know. we need to get stuck into these with Pep moaning about that his players never get any protection. let's be physical but not overly physical. let's get in there faces. no doubt there will be a lot of Banter between the two sets of fans about the Mahrez saga!.
DeBruyne whining that he needs a break. Cue Benny!
Still unsure as to why I've managed to talk myself into going to this game. Not sure if it's the 0.01% glimmer of us winning, or the thought we might not be 1-0 down after 4 minutes?
Last minute 100 million pound offer for De Bruyne to unsettle them. That'll work, right?
this will be a win for the foxes!
Hard to look forward to this one
I say we just get into em and fuch em up
We gon die
Lets hope the instruction to the players is to go in hard, but fair of course.
To hell with fair…I don't mind seeing Benny in the line up and losing him to a red card after he's reduced Pep's squad…..
I think the original and only City recognised Worldwide as the proper name holders could replace the spuds as our least favoured opponents
Ederson will sprint off his line in the first minute to intercept a through ball to Vardy, wipe Vardy out and get sent off, due to Peps lack of subs he will have to ask for volunteers from the crowd enabling us to win 4-0.
No one replaces Spuds at the pinnacle of the tower of shite. Man City aren't even halfway up it. Pep is a cvnt no doubt. …Anyway. The match. Dick em 2-4 and walk away smiling.
Let's beat these f****** then pitch invade with Mahrez masks
Too many teams sit back against ManC & let them come at them (over them).  I feel that to have any success we will need to challenge their back four & not give them too much room in midfield.
I'd snap your hand off for a draw. A win might be too much to hope for, as we're having a little wobble of our own. We might have a little more motivation, though
I love you again Mahrez
Wouldn't it be good to start him against Man City, he would like to prove his worth to Pep so would surely put in a top performance
I honestly expect us to get thrashed.
tell Wasyl to serve them couple elbows… and two-footed tackle for de Bruyne
Get vardy running in behind kompany or stones early and I think they will start to worry. Score in the first 20 mins and I reckon we can win. Hope silva starts and gets a goal