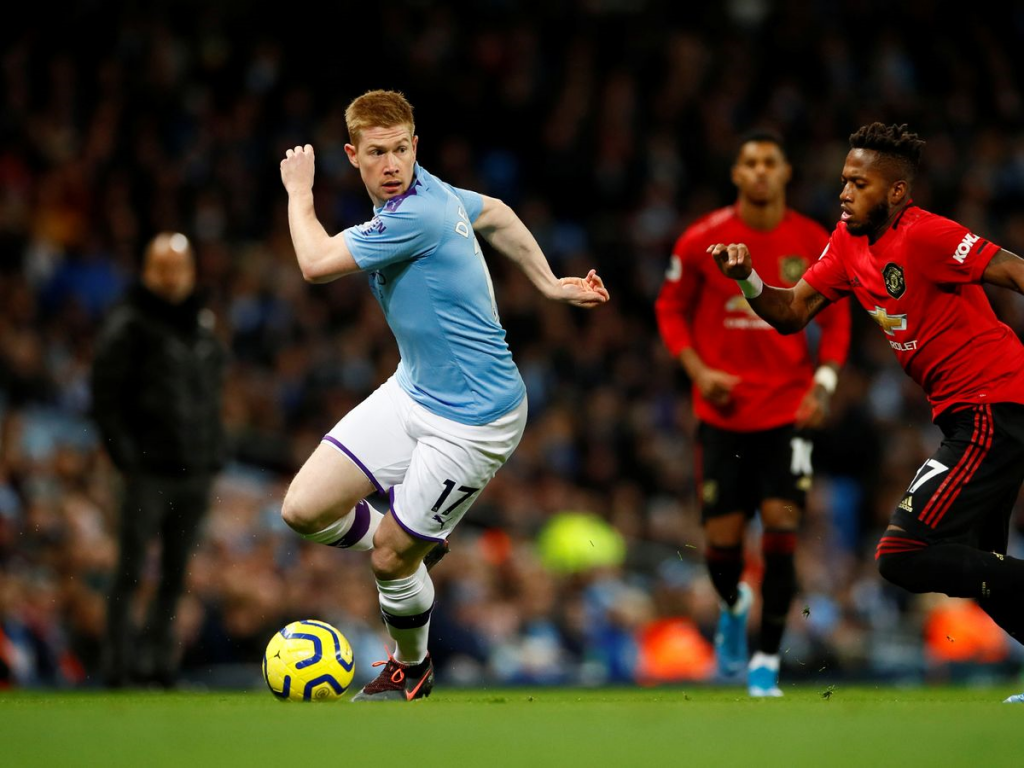 I think I say this every time we play the rags, but I don't think that Pep fully grasps what this game means to Blues. He sort of says the right things but it never sits well with me. I'm terrified of his team selection, and I would not be shocked to see him play Ederson up front and a wheelie bin in goal. It looks like the swamp dwellers are super confident, which will make the win all the better
COME ON CITY!!!
Referee: Mike Dean
Assistants: Darren Cann, Dan Robathan
Fourth official: Anthony Taylor
VAR: Andre Marriner
Assistant VAR: Nick Hopton
Team Selection
Romero
AWB Bailly Maguire Shaw
Fred Matic
Dalot Bruno Marital
Ighalo
And the rest…
Ole's first real test,
Easy win.
We have only beaten them once at Old Trafford in PL since 2011 season. Let us get the win this Sunday.
Will Ole opt for speed or control? I enjoy seeing Mata and Bruno working together, but that gives up speed.
Dont see us getting beat in this one.
I wish we were playing this before Chelsea-Everton. Chelsea may just drop points before we play, and that's been nothing but a bad omen this season. But hey, omens are there to be turned around. Come on lads!
They always win at Old Trafford so anything beyond a meek capitulation is a bonus.
Never heard of them. 2-0 to United.
I swear we play either Wolves or these clowns every other week.
Who knows we may play them again in the FA cup.
The time of the balance in the force being restored is now. They have more reason to worry about us than the other way around.
The recent games at OT vs them make me sick. Can't call them Derbies more like Training ground sessions for City…We better fecking turn up this time.
Our record at home to City must be pretty poor in recent times…Not only do we get played off the park but the attitude and desire has been annoyingly scarce.
If I was a manager, I would quickly lose the will to live with these dumb press conferences. The Guardiola one is just cringeworthy. Why do they ask such stupid questions??
They'd be lucky to win this.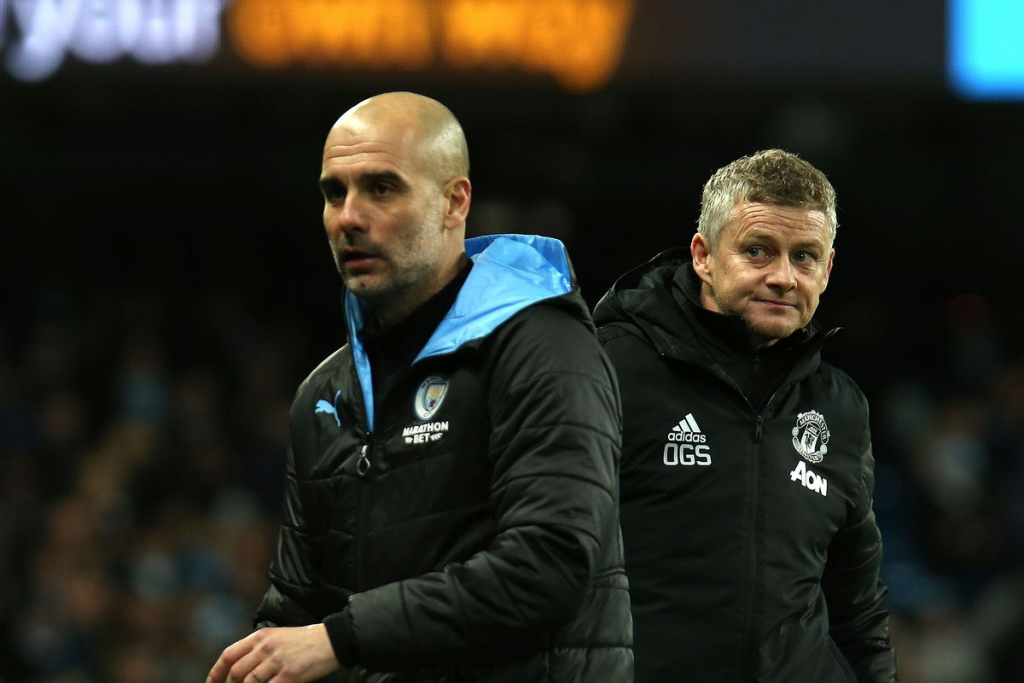 We're due a win against them…It's important we don't get rolled over.
At Old trafford. we have won 2 out of last 3 games in all competitions.
Guardiola said he never wanted Bruno. Maybe a Bruno masterclass is in order now.
If we are extra physical and really get after them then I think we'll win this game! City don't really have anything to play for in the league now so not sure they'd fancy a real scrap! 2-0 United!
I hope Ole has learned a lesson from that 1st half in the cup where we were destroyed tactically.
For me, the Manchester Derby is always better than the North-West Derby. They rarely fail to disappoint. If we don't do anything stupid in the first 30 mins, I'm confident we'll knobble them tomorrow.
Hate the Manchester derbies, especially since the arab money. We always get rolled over at OT. Can't see us getting any points unfortunately, these lot are riding high after their CL win and league cup win.
We had a piss poor team out that day, as long as bar Rashford and Pogba we're all full strength we should be able to put up a better account of ourselves tomorrow.
I'm looking forward to this one. We will have Bruno and McTominay back for this one which should make a big difference to our ability to compete with them.
I watched Pep's pre match conference and He seems to respect United. And the first questions were about Ole and United, it sounded weird to my ears.
I quite fancy we'll do them at OT. It is long overdue and I think fortune is favouring us more, (just)…Whether KdB plays or not, with Big Mac and Bruno firing and Matic using his intelligence and strength then we have ample ability to control the centre of the park…With Ighalo loving life and scoring and Martial always seeming to " step up " to these matches we just need speed and plenty of runs out wide and back inside, across the defenders, we will outplay them tomorrow.
I think we're gonna do them, you know! I've got an unusually positive feeling about this one. I think Ole crowds the midfield and strangles the game out of them.

Really hope our 'injuries' to James, Maguire and AWB are mind games by Ole…I would also feel very confident playing City with a fully fit squad including Rashford and Pogba, such a shame they are out.
2-1 United. Maguire and Fernandes.
I'm not confident of a win, they played us off the park last game in the cup. Be interesting to see how much difference Bruno can make in this one. I'm hoping he goes 4 man midfield rather than the 5 at the back…Matic Fred McT and Bruno midfield to cut out cities tippy -tappy play.
Tony will def play, its just who else is up front, I'd go ighalo but as he played a full game Thursday i think it will be James or greenwood.
we really struggle vs this lot at home…but we tickle their tummy away…Bruno, bash the berties please.
We'll need AWB to take our Sterling. Not sure Dalot has the capability to limit him.
3-1 to us. Fernandes from outside the area, martial magic and a sub goal from ighalo
Can't wait for this! 2-1 to United!
I'm confident. I really wasn't for the cup meeting, but with McT back, Bruno providing that well needed spark and some decent form behind us, I can see us turning them over.
Oddly I feel confident that we'll get a result against them.
We have a chance if De Bruyne is out.
Dearie me do we need to win this. Can't rely on other teams to lose points. Unfortunately I just can't see us winning this one, even though I've predicted a high scoring 3-2 win. History says the away team wins recently.