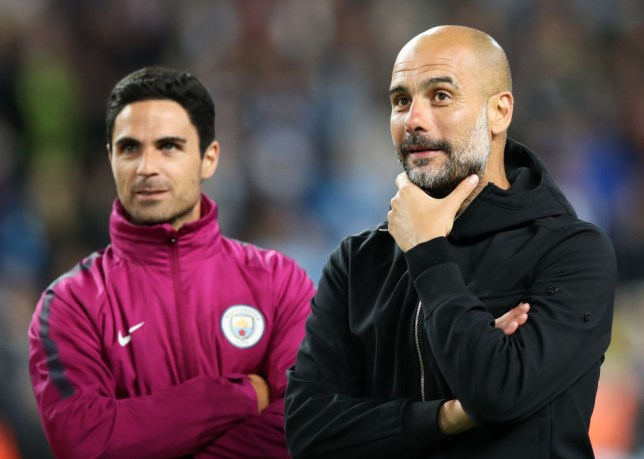 I have to get this out early, because I won't have chance tonight. Not sure I am completely over the events of the weekend, but a reaction tomorrow night will help. I was thinking that when City put out the job description for the manager job, surely the first line of the requirements is "must be able to beat the rags at least twice per season" – preferably written large and in bold. To get back to the game in question, the Gooners aren't expecting much, and of course we have the return of Arteta. It should be fun.
COME ON CITY!!!
Referee: Jonathan Moss
Assistants: Marc Perry, Eddie Smart
Fourth official: Lee Mason
VAR: Michael Oliver
Assistant VAR: Neil Davies
Team Selection
Leno
Sokratis Mari Luiz
Bellerin Xhaka Ceballos Saka
Özil
Pepe Auba
And the rest…
No way we will win with Jonathan Moss referring. Only Mike Dean would be worse.
Not looking forward to this at all…City 6 – 0 Arsenal…COYG.
We got this in the bag lads.
They will rip us to shreds as they always do. Only they may not stop at 3 this time.
No chance Pep will want to lose to Arteta, he's the type of **** that would actually want to beat a friend by 5 or 6 just to show him who's the boss.
We're losing this comfortably lads, don't get your hopes up. Forget about United beating them, it's completely different. It'll be a learning lesson for the lads hopefully it's no more than 4 goals.
Hoping for anything other than city quickly scoring 3 and then both teams just passing around. Tired of that routine.
The problem we aren't strong enough at defence as utd and midfield is average. We can't handle pressure and give them 70% of the ball because we prone to mistakes.
Reality: Can see a hammering… especially if KDB plays and decides he wants to have fun. Not at all looking forward to it. Glad it's on Wednesday so it shouldn't completely ruin my weekend…Wishful thinking: Arteta knows city inside out so I would expect he has a very specific plan in place to at least make it competitive. That is the only positive.
City will score 3 goals in the first 5 minutes and yousif will blame our luck.
They lost to United's Ole today, which means they'll want get back on the horse against good ol' Arsenal.
This fixture is a gift. Perfect time to play them…City's players look like they've mentally check out in the league. They're already in the beach in the League. They're only playing for the CL now…Time to take advantage. But I doubt we will.
They're **** tbh.
If arteta plays the same tactics and line-up we will most certainly get pasted.
I said it before – United would beat them and then they'd be revamped and up for it against us. Hoping I am wrong and Mikel and the boys prove they are capable of winning but I just don't see it. However, I wouldn't say we will get smashed like some are predicting.
I have a feeling Arteta will put his trust in Özil, Laca, Mustafi and Xhaka for this. He is going to wish he was on the City bench for this one.
I doubt Man City will play that badly again and their keeper won't make such poor mistakes again. I don't give us much chance against them, though they're not the force they were.
Even though they've declined massively this season, they're still many levels above us.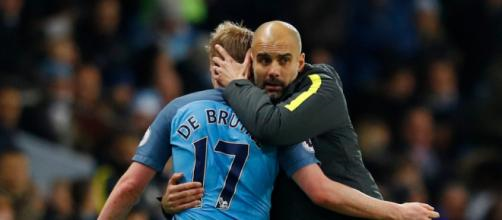 They just got smash-and-grabbed yet again by an iffy (albeit improving) United side… Pep will undoubtedly have them fired up and perfectly prepared on the 11th…We've seen this movie before. Have got to keep a clean sheet through first ~30, lest the floodgates open like usual.
I'm quite optimistic we're going to let them score at least three beautiful goals…Man City 5 Arsenal 0.
No complaints if their quality comes out on top but hope to see us up for it. They have nothing to play for & a huge fixture a week away. Take advantage… get a bit rough.
I'm usually pretty optimistic going into every match – I have a bad feeling City are gonna put us in a spliff on Wednesday.
First game since Arteta took over and I feel no hope, no optimism no nothing. Went to the west ham game and I can't remember seeing us so poor at home when actually sat in the stands. Sad times.
Some of you fans are an embarrassment…Yes Man City are a level above us but they are far from unbeatable. Acting like we are Accrington Stanley or some ****. Arteta said it himself "Turn up on the day at are best and win the game". This is a Man City team who have lost more league games this season than we have. Have a little faith ffs.
Sane and De Bruyne trained today, fml.
Isn't Sane supposed to be injured? How come suddenly he became available? Not worried about him more about De bruyne will tear us apart.
Some of us are just being realistic tbh. Hard to be confident when I bet accrington Stanley would give us a game at the Emirates…Also, when we played city earlier this season it was legitimately an elite team vs. a bunch of strangers from different five a side teams. This was also a home game. Arteta can only string together so much with this lot and unfortunately City at the etihad in these circumstances is one of those, play the game and move along scenarios.
Reckon Otamendi and Zinchenko will get ripped a new arsehole by Pepe. Joke defenders.
Michael Oliver on VAR duty worries me.
Why did they have to lose to United ffs? They're going to absolutely wipe us now.
Expecting some long VARs as the officials try desperately to give City offside goals.
We definitely made a deal to be invincible. 20 years of bad luck or some ****.