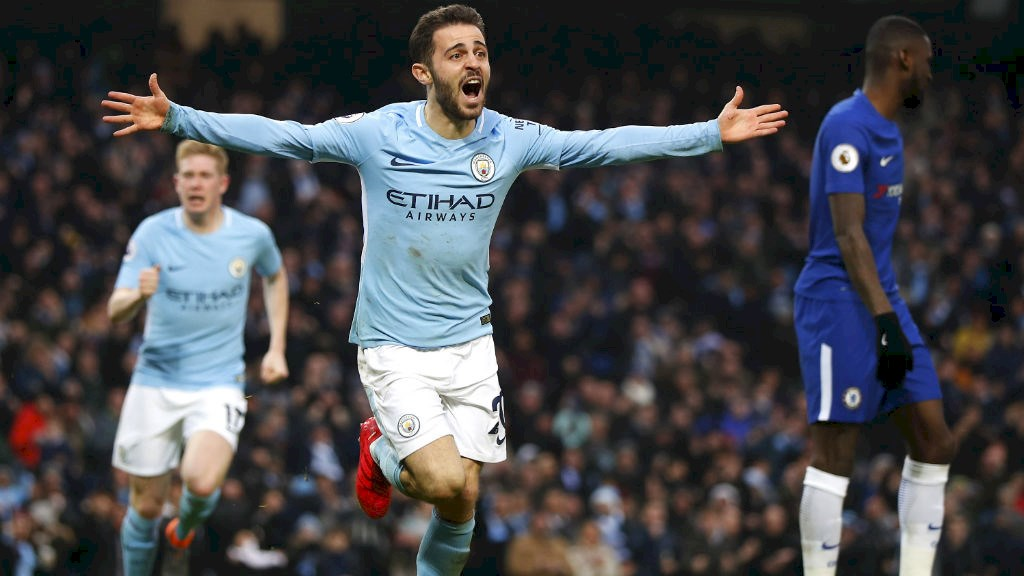 For once, it wasn't so bad trawling the café. The swamp dwellers are in a lot of pain, and it's fantastic. I still can't believe they have fallen apart quite so spectacularly and I love it.  These comments are only from the match thread, but there is a lot of comedy gold on their forum, if you are in need of a laugh.  Unfortunately I have to travel for work tonight, and I will be out of it by the time the game starts tomorrow (sleeping). I won't be back until after the bank holiday, and I won't have chance to put anything up for the next two games. If you want to check out the away fans for Burnley and Leicester, here are some links:
http://boards.footymad.net/forumdisplay.php?f=2661&s=a2d0242fde16305467cacc9d9af61206
https://www.foxestalk.co.uk/forum/1-leicester-city-forum/
It's best to go on a day or two before the game.
COME ON CITY!!!
Referee: Andre Marriner
Assistants: Scott Ledger, Simon Long
Fourth official: Craig Pawson
Team Selection
Romero, Dalot, Smalling, Lindelöf, Shaw, McTominay, Pereira, Pogba, Greenwood, Alexis, Martial
And the rest…
Don't see us disappointing everyone who want us to lose this unfortunately.
This is gonna be rough…Even at our best it would be a tough game but the way we're playing I fear we will be humiliated.
Can we boo the twats off at full time if it's the same team as Everton away?
Have a feeling we might lose this.
We're gonna get a reaction performance. Can see us getting a draw, handing Liverpool the title. We'll be 4th position in the final game and somehow lose that game, missing out on champions League whilst those Scouse cnuts chant "thank you man United"…I'm so scared.
I won't be surprised if we win and hand Liverpool the title. Its been that kind of season.
Beat city after that Everton shit show, hand the title to the Scousers, and finish 6th…Our season.
Martial shouldn't play again this season, you'd think that would bother him but I get the impression he doesn't care all that much…Sanchez to start please and what ever the issue with Herrera is, can it please go away?
There was no reaction to going out of europe to Barca – so don't see why there will be a reaction to losing to Everton…City will batter United and we've fallen so far that it wouldn't be at all shocking if they won 6-0
Please don't be tough on us, City. 3-0 is enough. We don't need another scandal after today.
You just know we'll win this, or at least not loose which given all we have left to cheer this season is Liverpool not winning the league will be taken away from us like everything else this fecking club does
Don't give a single shit about Liverpool anymore this season, as much as I'd hate to see them winning the league I'm not going to hope we lose against fecking City. Drop few players, play for the win, top4 is still possible with today's shambles of Arsenal.
In a sadly recurring theme we reach the end of a season and I can barely stand to watch us…Sick of every single one of the players, sick of Woodward, sick of the board, sick of this season. Just want it to end…Utd 0 City 3
People think we are going to take points off City? Seriously? Gueye and Morgan were running rings around our midfield today. Imagine what Silvas and a fit KDB can do !…This is what Moyes said – we should aspire like city
Play some kids. The senior players hid today, let them hide on the bench and in the stands on Wednesday…I bet most would be glad not to play.
Can't play kids against City or we will destroy their confidence if they get obliterated.
I hope city win.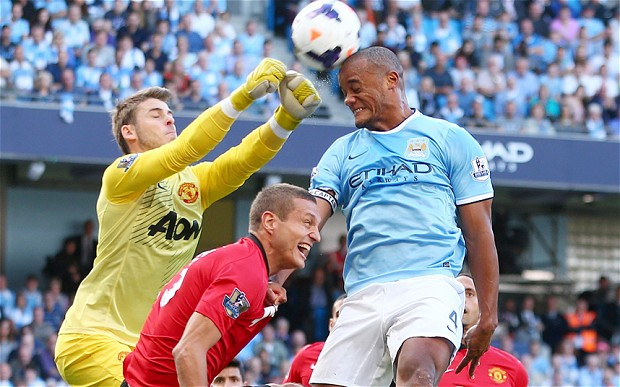 Get the lube ready lads, its going to be a good old rogering
I can see another beatdown coming. 1-4 City.
I'm not saying they're invincible…I'm saying we're shite
Stevie G literally passed it to Drogba to deprive Utd of our EPL title almost 10 years ago. This time around we will kill scousers' title hopes, but naturally with no intentional mistake.
At least the everton result means if we get battered by a few goals here no one can accuse us of rolling over.
City will go hammer and tongues in the first 20, get 2 or 3 then bang their subs on, sit back, light a pipe and admire their handywork……they wont want to break sweat and wont have to. We're a great training game for the run in.
Even with top 4 (incredibly) still on the table, I really couldn't care less about how many they beat us by. I desperately want to see a performance. Show me something I can get excited or remotely optimistic about following yesterday's abject underachievement. Play the kids and make the 'stars' watch it from the stand. Gutted.
I pray it's not another 6-1.
If we win and win with style bad things will happen 1. Scousers get the league 2. Everyone will be back to 'these players have potential'. 'We only need a couple of signings' etc. Basically the same lie we have been telling ourselves for 6 years.
I'd be furious if we got anything out of this game after the way we got outclassed by Everton.
The first real test for Ole. Can he lose this game while appearing to have tried?
We could possibly get something from this game. Pressure is all on City.
Just field the youngsters for this one. 1-0 to City would do.
Expect City to win but something's just telling me Man Utd will do. Probably just the horrible thought of Liverpool winning the league though.
Think the players are unhappy with the recent string of losses and will try to restore some pride. The animosity with City from last season might help too. I'm not sure the players hate Liverpool more than City. Liverpool and United have not been involved in a title challenge since 08/09.
I'd be inclined to name the same team as the Everton line up. They made little effort yesterday so they shouldn't be over tired…If we don't see an acceptable reaction then drop the lot of them for the Chelsea game.
If these feckers have the gall to actually show up and hand Liverpool the title on Wednesday, my dislike for the lot of them will only multiply.
Turning up for a big game/derby is easy on the back of some dreadful performances. Its small club mentality…For that reason I wont be too surprised if we got a result tomorrow night. Thus all but handing the PL title to Liverpool.
I wonder if those cnuts will show Ole their worth. I bet they won't. Hate that game hate Wednesday hate this season hate football
I would actually feel cheated if these guys started running their b*llocks off. You know damn well it wont last.
we are going to smash City and then put on a pitiful performance against Chelsea @ Old Trafford. Just get that feeling with a bunch of players coming out and saying how terrible they were against Everton.
The travesty on Sunday has me caring less about Liverpool and more about well being of our club…Go ahead and drop the overpaid primadonnas and replace them with a bunch of young and hungry academy grads for the remainder of the season. The results are immaterial at this point in proceedings anyway.
There should be very little 'concern' about us winning this game and giving Liverpool the advantage. Irrespective of City's quality we're a crap team with crap players and a crap manager. I don't think the result is really in doubt.
RAWK's going (even more) bonkers over our 'Do we want to lose to City?' thread.
We can't possibly be as bad as we were against Everton.
Problem is City are way better than Everton