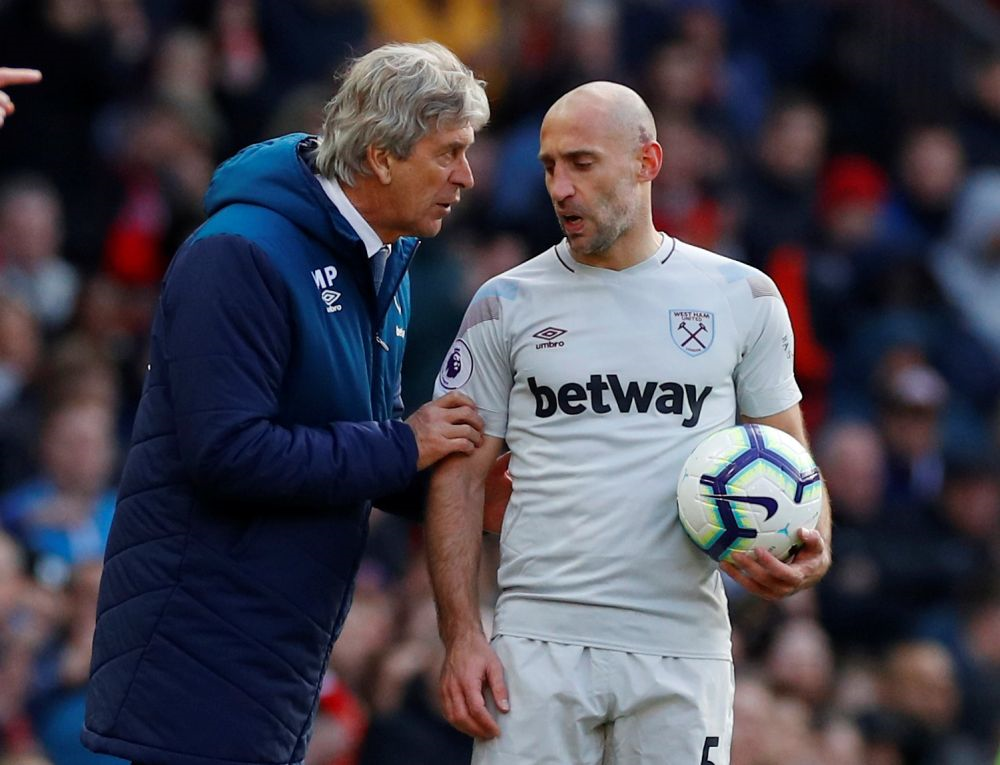 And we are back! Hope everyone had a great summer. I thought it all went very quickly this year. I have made a rookie mistake for the first game, in that I have already been to the pub. It feels like we have never had a break from the football. We had the women's World Cup and then the gay footballer who never was. All good fun. It was a decent start last weekend, and I have every confidence in Pep for the year ahead, but this year is going to be harder than last year. I think the dippers will be knackered by Christmas…Fingers crossed!
PS …VAR !!!!!!!
COME ON CITY!!!
Referee: Mike Dean Assistants: Darren Cann, Dan Robathan Fourth official: Gavin Ward VAR: David Coote Assistant VAR: Stephen Child
Team Selection
Fabianski Fredericks Balbuena Diop Masuaku Fornals Rice Wilshere Anderson Haller Lanzini
And the rest…
We'll concede four as we always do on the season's opening day, only this time, we will score a couple ourselves. 2-4.
If Roberto and Cresswell play then I think we'll concede 4 or 5.
I hope to goodness that Fab will play. I hope that our defence puts in a better performance than of late. Just give a good fight lads, it's no disgrace to lose against City but a draw or a win would be fantastic
We played pretty well last season in this fixture and still let in four…1-4…This game won't define our season, even if this place goes into meltdown.
Leaving aside all talk of scores etc – when was the last time we had everyone in the squad potentially (I know Fabianski and Noble have minor knocks that might be touch and go) available to play a fixture? Genuinely not sure it's happened this decade? …There's a deep ever-present lineage that goes something like Ashton – Parker – Dyer – Hitzlesperger – Carroll underpinning hundreds of other injuries around that spine.
3-2 to us. They won't know what's hit them. Balbuena, an og and Haller
Hopefully Sane will be off by then. Don't fancy him against either of our RBs.
Some tickets on sale now – and it'll cost you £75 to sit in the very back row.
Affordable football my arse…I am only a member and will not be going as can't afford it. The wife is city so would cost us around £200 with travel food and beer costs. So watching at home for free! loser buys dinner, seems a bit unfair so I have the draw as well!..I have decided that if on TV I wont be attending as I can no longer afford it ! …so no palace at home for me either now !
City have improved and we have improved…Difficulty is, City start from a much, much higher level than we are at. However, a game like this can't be let define our start to the season. Put up a good performance, and perhaps nick something when the season is still cold. However, City will be strong and professional.
Defensively we haven't though, and last year we got stuffed 4-0 in the corresponding fixture…Our defence that day was Zabaletta, Diop, Balbuena and Masuaku who was subbed for Cresswell midway through the match, with Rice sitting in front of them…Sure, going forward we have improved from then, but replace Fabianski with Roberto and we have weakened defensively…It may help that this is the first game of the season and Man City wont be fully in their stride, but I cant see much other than a hefty defeat.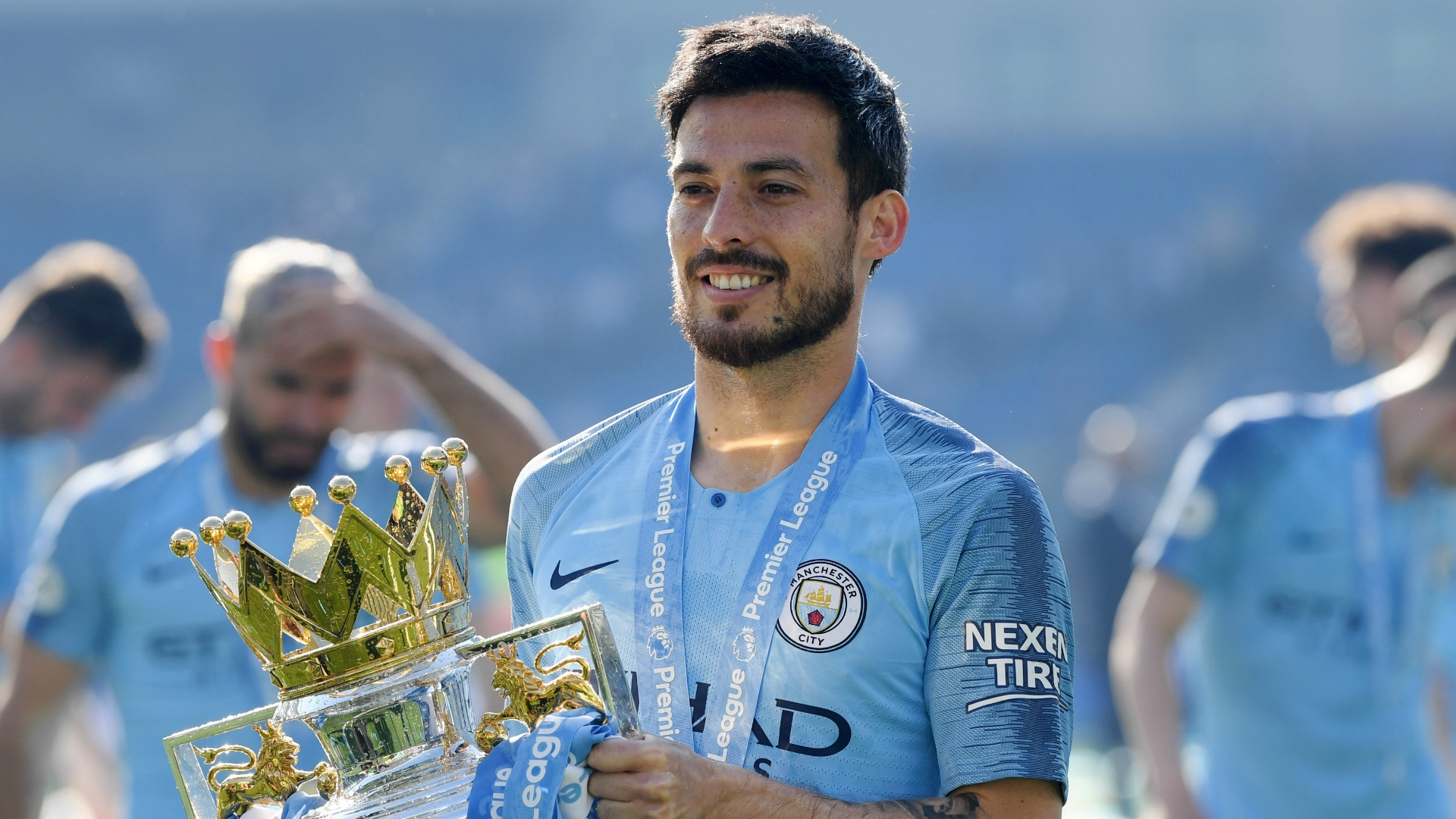 I can see them being complacent for this one, knowing they usually do well against us and very early doors in the season. I'd be surprised if we were just brushed aside as easily as we have been in the past too. Going forward, we should be able to test them……..having said all that, I'm assuming Fabianski will be back for the season opener? Otherwise uh oh.
Manchester City are such a good team , I was watching them yesterday and even under immense pressure from Liverpool they were still able to play those little triangles in very tight spaces and get themselves out of trouble…I think we'll score but I know they will.
Oh ****  …Mike Dean and VAR…GREAT!
Have City improved though? From what I've seen Rodri isn't fit to tie fernandinho's boots, Laporte not fit, Aguero another year older, defence is shaky and so on…I still think well lose 4-0 but gotta give it a go.
Man City are obviously a very good side but I'm excited to see how much pressure we can put them under. As someone posted above, improving ball retention against the top sides is massively important. We might still lose but keeping the ball better could be the difference between a thumping and a narrow defeat…I had forgotten about VAR. Hopefully all major decisions will be correct from now on…Two all draw.
cant see anything other than an opening 4-0 loss unfortunately.
Mike Dean say no more…We have been robbed by refs against the big boys for many many years, Now that Var is introduced will that make a difference…Not on your Nellie, all they will use Var for is to disallow West Ham goals, the ref will still control whether he consults Var and you can be sure he will only do that if it's going to help his "employers."
Roberto may start in goal. Sweet Jesus.
I won't be able to watch this game – I'm quite OK with missing this match if I have to miss one
Not a chance this Saturday…Carry on with all your summer holidays and stuff then just pretend the season starts the week after..Simple
I don't think City will be as good as last season. A few of their main men aren't getting any younger (Fernandinho, D. Silva, Aguero) and Kompany leaving will be a bigger loss for them than many realise. They're still a great team but I expect Liverpool to win the league next season…I think we have enough fire power to do some damage against their defence, but I am very worried about the thought of Cresswell playing and Rice sitting in front of the back four by himself.
They didn't look great against the Scouse and Guardiola's behavior was bizarre at times. Dunno what was going on there…One of them games where I don't mind us going with 5 attacking players cause they let you play to an extent and it's basically a free hit anyway…Got a feeling we might give them a game.
Fabianski a major doubt..For the sake of goal difference and team morale, can we forfeit?
Blimey, see the wind speeds for the match? …Gonna be a few mistakes
City is literally the one team we face every year where not even a part of me fancies us to get anything against them…If we can still be in the game at half time then you never know.
Fabianski declared fit to play. Noble the only injury at present
Massive…I'm more excited for this game than I should be. It's a shot to nothing that should tell us a lot about what we are.
They're not unbeatable…Haller will worry them, Fornals, Lanzini, Anderson and Wilshere are a threat…We need to survive the early scares and break on them.
Sterling will have an absolute field day against Cresswell.
Famous win coming up. 4-2.
1st game of the season can and should be anyone's. No real form, everyone geared up for the season, fans singing in full force. I'm going 3-1 West Ham. I also fancy Norwich to win tonight as well, so much so that i stuck a few quid on it at 209/1 (West Ham and Norwich double).
We could go 18th tonight.
Could be anything this game. Pleased to get them out of the way early. I have no idea what the score will be but as sure as God made apples they will score a goal where one of the wingers gets played in behind the fullback, he runs to bye line, squares it and other winger or striker gets a tap in at the back post… they score this goal every week, and have done so what seems like a hundred times against us in recent years.