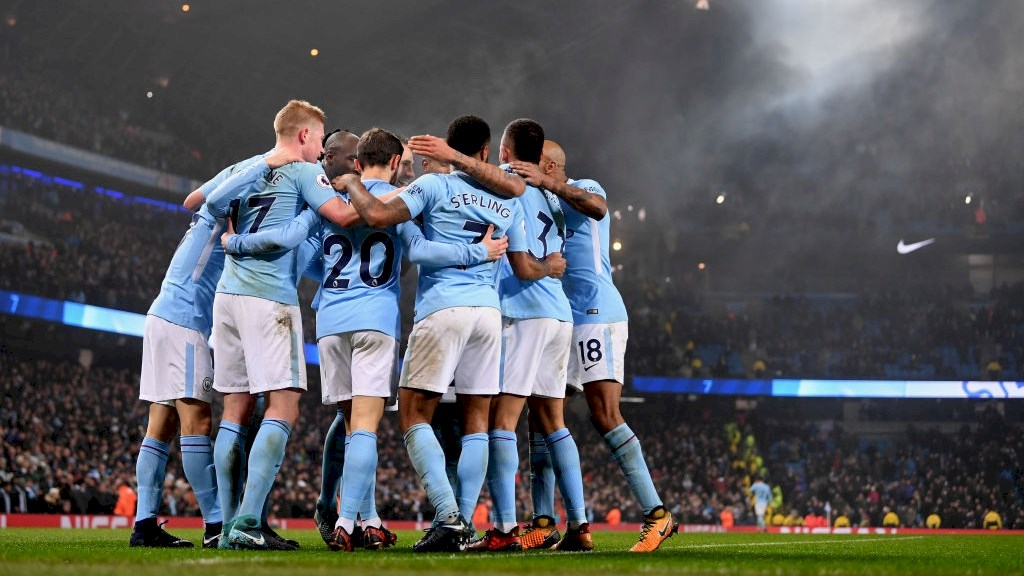 I don't even know where to start after this week.  Spuds fans are being more unbearable than usual, which will be funny when they are still pot less in May. We need to put on a good show tomorrow, we are better than them, and we can do this. I am nervous though, I am not confident when we have the early kick off. On the plus side there are no trains between Manchester and London tomorrow, so it's going to be a long day for the away fans
COME ON CITY!!!
Referee: Michael Oliver
Assistants: Stuart Burt, Simon Bennett
Fourth official: Chris Kavanagh
Team Selection
Lloris
KWP Sanchez Alde Verts Davies
Skipp Wanyama
Son Lucas
Llorente
And the rest…
We're gonna get battered. But does anyone care?…This game is a freebie. Battered by injury. Inevitable hangover and a City looking for revenge…Players like Skipp and KWP should play to give them experience and whilst I don't write off a result, it's unlikely. So let's treat it as such and play with freedom and peace of mind that it's our other PL games that will help us secure top 4. Maybe said freedom will help us…Brighton on Tuesday and West Ham next week are much bigger games where we have to get results.
Their fans won't turn up. Rotate and we'll still get a result I reckon.
It would be nice to break their plastic hearts twice in one week. With that being said, hopefully, Cardiff can do something about dipper cunts.
Far too drained to think about this one at the moment.
Both teams will be so mentally & physically drained after todays game, one of us wont turn up…Wont be surprised to see us battered 3-0 but at the same time could see them not turning up and us getting a draw/close win.
I care insomuch as I can't stand the thought of us not making the top 4. We deserve it. I don't think we'll get a win, but would happily take a point. We need to win out after that.
They're home, and if they win out, the take the title right? I suspect they'll be up for this one and we have so many injuries I don't think we'll be able to hang.
Don't care about the top 4, CL winners automatically qualify.
Hahahahaahahahahaa give a fuck. Sing about Champions League all game, no fucks given about result.
I want to beat them again grind pep and his oil lackeys into the dust
I just want to hear our fans singing " you're fucking shite " for 90 mins.. job done.
Who cares ? I fucking care we go there to win because we are desperate for points and we've just taken their soul.
Go full strength, kick them when they are down…Points here mean we can rest players directly ahead of the Ajax matches
We need to win simple as but with no midfield how can we? Winks Sissoko Dier injured no way Wanyama can do another shift. Its looking like it's gonna be skipp and Eriksen in the Middle with Ali Llorente Son Moura up top. Hoping they are dejected from last night and we can do em again. Don't give a fuck if it gives dippers the title we need to win
I'm an optimist, but have to go with a 3-1 loss here.
This game is absolutely crucial. But what state are we gonna be in.
Couldn't give a toss for this game if we lose 10-0 I will still walk out with a big smug grin – win our last 4 after this and we will be assured cl next season
The thing is City will go to Utd needing to win – I think both City and Liverpool could well win every game left so they will need every point. United will almost certainly lose points (Chelsea and City to play) and Chelsea likewise with Utd to play, and Leicester away last game. Woolwich are the only team to really threaten our top 4 position and they have Wolves, Leicester and Burnley away (their away form is shite). So whatever result on Saturday, I see top 4 still a real probability for us.
Don't play anyone we think we can't afford to lose. Pep is a nob and will probably tell his team to put even more kicks in than they usually do. He's bitter and he's snide like that. Friend of a friend told me!
Don't play Son in this game please…I have a bad feeling that Man shitty will try to injure Son badly, just like they did it to Kane…Chances of winning this one is very slim anyway, so save Son for winnable ones.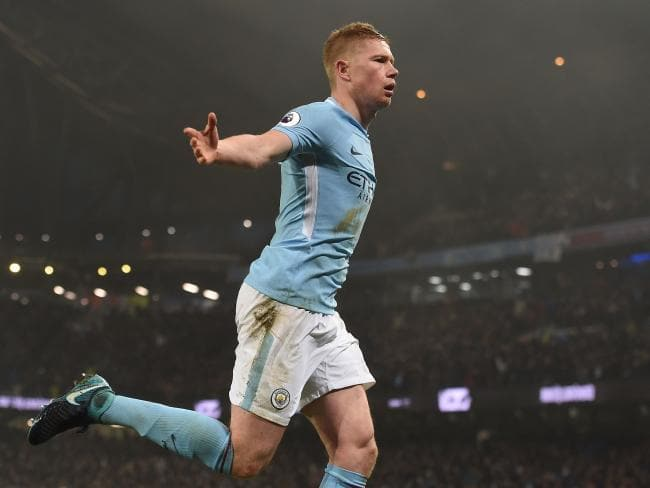 Goal difference may matter at the end of the season so we need to try and play with discipline.
I don't think they will go out intentionally to injure but I think if the game doesn't go their way and they see us taking CL and Prem off them in the space of a few days that they might lose their heads. Obviously just hope we come through the game without any more injuries.
Why the pessimism? (as much as one can be pessimistic after last night)…If anything I think we have a better chance now. City are on tilt. They will be mentally shattered after that game. On the other hand we will have much more belief than before. The pressure is also all on them, which will play into our hands on the break again…I back us.
We are currently on a run of 4 away EPL losses and 6 domestic away losses. 7 away losses in our last 8 all comps. It's not like we have played awful so surely we are due a law of averages draw?
Yep. I expect more thuggery from Pep as revenge. Our squad is really thin now. We can't afford any injuries.
Fuck them, it they kick chunks out of us, we kick chunks out of them, toe to fucking toe, we're Tottenham Hotspur and we should never bow to anyone. We go for the throat, it's in our DNA to regardless of which 11 are on the pitch. Kick them whilst their down Spurs, fucking ruin them!
Astonished me that every year media write us off for top four. Then write us off in big games. None of them predicted we'd knock City out. Four days later and they think it's a foregone conclusion that City will beat us…The game will be similar but both sides defending better and less reckless. I predict City will loath us even more after Saturdays result.
I don't think we will lose this
This game has 0-0 written all over it
If we get a point, I will be over the (blue)moon. Not quite sure how to approach the game. Sit back or play like the first 20 mins on Wednesday?