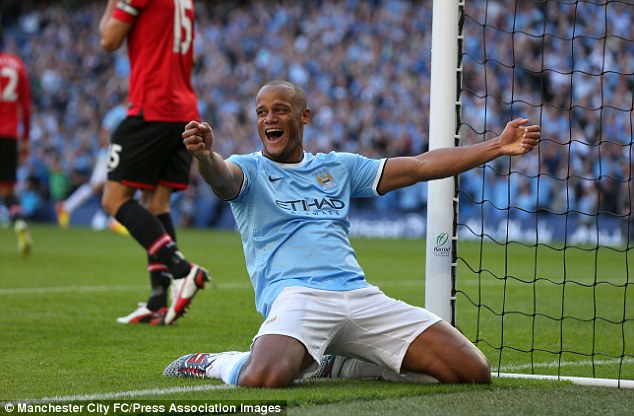 I feel very weird about this game. I've been looking forward to it ever since the fixtures were announced in the summer, until this week. Now I just feel sick, and I want it to be over. I trust Pep completely, but if we are without VK, who knows. Sad to say these comments are all a bit dull, and I got bored in the hell hole that is the Red Cafe. Now I am off to for a good cleanse
COME ON CITY!!!
Referee: Michael Oliver
Assistants: Scott Ledger, Simon Bennett
Fourth official: Jonathan Moss
Team Selection
De Gea
Valencia – Bailly – Smalling – Young
Matic
Herrera – Fellaini
Lingard
Martial – Lukaku
And the rest…
we need to pack the midfield and exploit the spaces out wide to get Martial and Rashford 1 v 1 against Walker and Delph,last time out when we lost 2-1 we played a two man midfield of Pogba and Fellaini and got absolutely overrun.
I have only seen them play like 3 times this season. Everton, Bournemouth & Feyenoord at the Etihad. They struggled in all 3. If I watch the game, we'll win.
When Citys been close to drawing/losing its been against opponents who had a counterattacking approach who were solid on the ball with quick passes…Playing very physical could be something they'e not used to too. Matic will be vital.
Long balls to Fellaini and lukaku…I'm not even joking.
Man mark KDB and suffocate the midfield area…Let Lukaku sit out with Martial and Rashford upfront starting.
If Jose's United turn up, the best chance is to beat them if they make a mistake and we capitalize. If we play to our strengths instead of worrying what City can do, we might win as the talent we have is on par. Just need the forwards to be looking to attack rather than worrying about tracking back all the time.
Press KDB relentlessly and our fullbacks have to give their wide players a yard or two for pace. Sitting back a bit should work. They rely on pace and balls in behind. Cut those out and we have more than enough talent to score ourselves.
Press KDB relentlessly and our fullbacks have to give their wide players a yard or two for pace. Sitting back a bit should work. They rely on pace and balls in behind. Cut those out and we have more than enough talent to score ourselves.
Don't worry, Phil Jones has got this
Man mark KDB out of the game and play 5 in midfield and hope get lucky on the break.
We have to start Ibra in this game. Lukaku's hold up play is nowhere near as good. We are going to be playing long ball's to beat the press. A lot will depend on Young & Valencia getting forward to deliver crosses. Don't have faith in either Mata or Miki providing the creativity we'll need so can't see us playing through them.
Lukaku cannot play. His hold up play is dreadful do I can just imagine us knocking the ball up to him and it bouncing back to a city defender over and over.
People saying "Be physical". This is a huge game and will probably have Michael cuntface Oliver in charge, that won't be allowed.
You have to make the game physical. Delph is weak and Kompany isn't as mobile anymore.
They've got a much more technical squad, we've got a much stronger squad. Fight them
Seriously, City are overrated. Their most 'impressive' win in the league was beating Chelsea at the Bridge but you have to account for the fact that Morata had to leave early due to injury. Since then they've played the top teams at home where Mané got a red and Arsenal have a pretty shit record away against the top teams anyway… Look how vulnerable the likes of Delph and Otamendi looked when Huddersfield used their physicality from time to time. Let Rashford, Lukaku and Martial run at them with Pogba behind the three and I can assure you United has a good chance of beating them.
If anyone could beat them it is Jose Mourinho I think. However, it will be a very difficult game and I think United will have to play as if it were a final.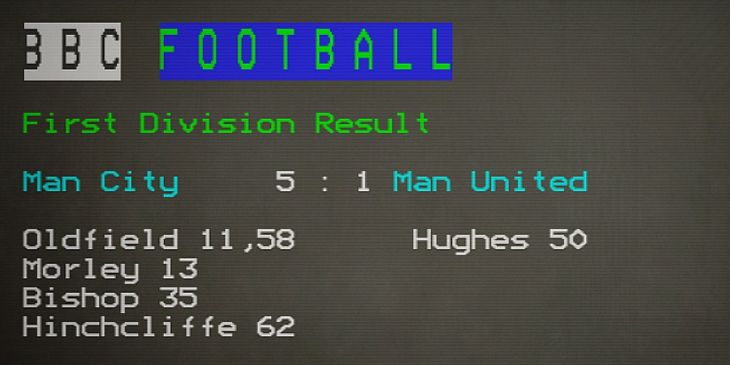 Fecking clatter the cnuts
If we play well and have a good day we can comfortably beat them playing out shelled up counter attack game. If we get space on a quick transition we can make chances
When you park the bus, you need to be good at counter attacking, but then we are bad at counter attacking… Can't see us beating Sh.itty sadly.
Unleash the elbows of Fellaini – though he'll have to crouch to hit most of the city players.
Get fellaini to do a job on them and injure as many of their players as possible. Specifically sane, de bruyne and Silva.
Keep the ball high and bouncing, Mourinho used this tactic against a top class Guardiola Barca when at Madrid and won.
How to beat City without Pogba?…Damn
I don't really see how we've got a chance without him, he's so key to our play.
Not looking forward to this one at all now without Pogba
I will take a draw honestly…Live to fight another day, and twat them at etihad.
Can only see Mourinho trying to shut up shop now that Pogba's absence limits our options.
Going to be a long day I think.
I just don't understand the pessimism in here. City's last two games were won against far poorer sides than us with late winners. I don't doubt it'll be a hard fought game but this City side can be got at.
If Huddersfield and Southampton can almost get a result playing as they did, there's absolutely no reason to think we can't go into this game looking to win in it via a similar setup and actually taking our chances…Make the game as awkward and infuriating for them as possible and exploit the hissy fits. Kompany is also a red card waiting to happen so target him and Delph all game.
Same tactics we had vs Chelsea last season at home, have Herrera man mark KDB. Have Lukaku come deep. Start Rashford IMO, he's shown up vs City before.
It is unfortunate that the best player on either side (bar de gea) will be missing. It is more unfortunate that what could have been a serious encounter has probably been decided by a poor ref decision a week in advance, but it happens
They're not fecking Barca, fecking hell…Sterling, de Bruyne, Silva, these are players that finished 4th a few seasons ago (lower in Sterling's case), they're good, but Mourinho has dealt with Messi, Iniesta, Xavi etc – he knows that this citeh side can be beaten and is being way over respected by everyone in the PL due the psychological effect of Guardiola…There's a narrative that this citeh side are better than they are. They're scraping wins right now in the 95 minute while we're going to the Emirates and winning 1-3…They'll obviously thrash Moyes' roll-over West Ham side tomorrow, but come the derby they could easily lose to us…They're soft at the core, and can be got at, I've seen it. And if I've seen it, Mourinho will have certainly seen it.
We started Tottenham's bad form, it's a tough ask to do the same to City. The only manager i trust to take us through this game is Jose Mourinho.
Trying to deal with City's midfield without Pogba is going to be a nightmare.
If they come to Old Trafford with their current phoning it in attitude they'll get turned over, Pogba or no Pogba.
Just follow the Chosen One's blueprint. He is a tactical genius, Fergie knew it.
Utd are in better form going forward than City have been for a month now
Unfortunately the best teams often carry the most luck as we often did under Fergie. Nice to see they aren't the juggernaut that alot made them out to be though. They can be beat and I'm just devastated we miss Pogba next week because I really felt we could of beat them with him.
I think we will do City on Sunday, looks to me like they are running out of steam whilst we are beginning to gain momentum!
I just hope the match isn't a let-down. The onus is on us to attack, not for Jose to try to spoil the game and play for a draw.
If we want to beat City, we must score first. Then we can hit them on the counter as they try to come back into the game. If City score first, they will definitely win.
City are a technically good team, we suffer against teams that like to play the ball on the ground like Arsenal, Chelsea and we'll likely feel the same against City too. The best hope we have is to play hoof ball or counter attack which City really struggle against a lot. So I think we'll definitely need our runners like Herrera and Lingard in this game to keep a check on the runs made by City's players especially De Bryune who thrives on playing those one twos. As for when we have the ball, hoof it if you can't pass it, Lukaku will be under a lot of pressure to win those aerial duels so we can win the second ball and pass it to the wings for Martial/Rashford to create an attack.
them losing to Shakthar is brilliant. There's no such thing as a nothing game. They thought they were invincible, they're not. A tiny smidge of fear has taken root in their hearts. It's on Mou to spread that smidge into a huge oozing puddle of terror.
I forsee Michael Oliver will cancel the game because of the heavy snow forecast and reschedule it to February… By that time, Pogba and other injured players would be back in the squad.
We'll be winning in a winter wonderland!
To sum up their luck:
1. 97th minute goal vs Bornmouth to give them the victory
2. 96th minute goal vs Saints to give them the victory
3. Red card for Liverpool ( Pool were dominating the game before that card )
4. Lucky bounce goal 82th? minute against Huddersfield for Sterling
5. Zero important injuries , important for their system as in David Silva, KDB, Sane etc, Heck you remove Ederson from that eleven and a huge problem occures cause he is great with their high line pressing game and he always runs and gets first to the ball SO many times.
6. Now arguably the most important United player unavailable for the game against them..
CAN YOU ASK FOR ANYMORE LUCK? Have they been good? Sure, Great i might say, have they been lucky? my god they have…