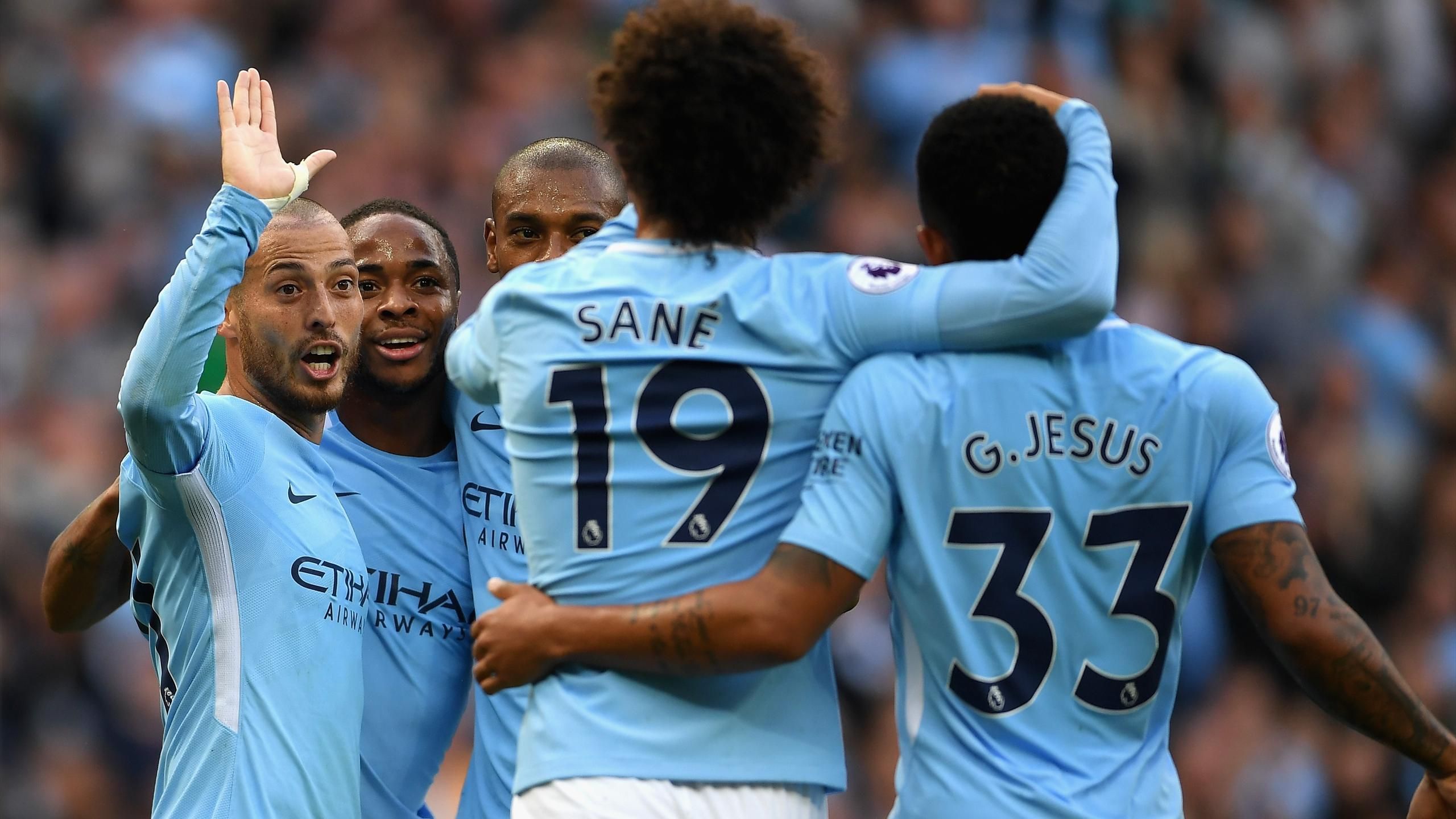 I do not like all the predictions of a cricket score,  and I really don't care what the score is as long as City score more goals on the day. I'm more worried about the derby now, and how the powers that be are going to screw us over before our trip to the swamp.  I also cant get this out of my head..Pablo Zabaleta, He is the f*cking man……There are a couple of threads for this game, but I have taken all these comments from KUMB.
COME ON CITY!!!
Referee: Mike Dean
Assistants: Simon Long, Daniel Cook
Fourth official: Mike Jones
Team Selection
Adrian
Zabaleta Reid Collins Cresswell
Noble Rice Lanzini
Antonio Arnautovic
Sakho
And the rest…
God. Help. Us.
Inexplicable draw, I reckon.
I'm playing safe and putting £10 on Man City scoring more than six goals.
It is going to be hell on earth for us!
32-0.
We'll be lucky to keep it below 8 i reckon.
we are going to win this one… its the west ham way
Keep it tight and nick one on the break…Between now and this game I reckon Moyes will wake up and go "**** this, I prefer punditry" and resign
Just two words – oh dear!
if we don't turn up it goes down as a 3-0 loss yeah?
To put this into context…We are 100/1 to win 1-0…City are the same price to win 8-0
It is highly possible they will score more goals than England take wickets on Saturday night (if bowling) .
It's going to get very rapey isn't it?
Doesn't even bear thinking about. If Everton can put four past us what's stopping Man City getting ten? …Seriously?
City got lucky tonight v Southampton on Sunday they won't, shock away win
We're gonna win this. Getting tanked at Goodison will just help bump up the odds and win me more money…I'm basing this on nothing more than blind optimism.
The state of their squad means giving days off to 4/5 players means their replacements are still worth about £200million.
can the ref stop the match early – like in boxing ?
Don't think this will be 9 or 10 as people are suggesting but no way will we get anything from the game…Two banks of 4 with Kouyate in-between & an isolated striker up front…We'll be 2-0 down at half time and concede the third on the 60th minute, just after having our first decent attempt of the game, maybe even hitting the post…t'll finish 5-0.
Play sakho to at least give them something to think about at the back
I'd start both Adrian and Trott – one glove each.
WHO KEEPS PUTTING US ON TV FOR CHRISTS SAKE
Can't we just phone in sick on Sunday morning.
Hoping for some form of plan of containment eg. Southampton yesterday evening…
4-3-3 that can become 5 at the back when needed with Rice in the CDM position and zabaleta and cresswell push on into wingbacks. Harsh on Ayew but he doesnt fit in this system easily in terms of pace and ball carrying or hold up play.
i just hope we pile into them in the tackle if we can get close enough. They'll all be wearing gloves and expecting an easy ride. Turn it into a boodbath and kick the **** out of them. We can't compete with oil money fueled superstar ***** like this so lets have a rumble…Play football and we will be toast. It needs to be THE worst game of televised football this year, pls ruin all the armchair skybots afternoons. So need Ginge back for this to inspire.
Can't we just stick 10 players on the goal line and leave one up top. It's going to be Armageddon otherwise. We could concede 50 goals by Christmas! …It's going to be a long, slow and painful road to the end of the season! We are still one point off the lowest points tally ever of 11 by Derby. Hopefully we can beat this before the season ends!!!
i honestly think we can nick this…had we scored our penalty last night i think we would have gone on to win…this is just a very "west ham way" kinda game. get tonked for a couple of weeks, roll up to the best team in the country by some distance, everyone expects a 5/6/7-0 thrashing and we end up turning them over..CHARGE!!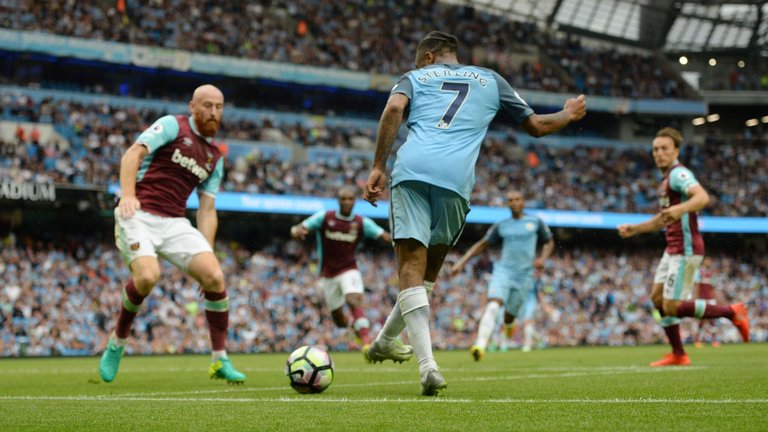 Huddersfield took the lead against us and Southampton nearly snatched a draw last night. 2-1 wins against average Premier League sides isn't the mark of a free scoring side. Moyes' Everton would frustrate season after season…If the players share some of the pessimism on here then you've no hope.
What a predicament to have so many weak links in our squad .Cresswell refuses to tackle, Ogbonna is clumsy and a liability, Antonio loses the ball too often, Zabs legs have gone, Nobles legs have gone, Lanzini is easily knocked off the ball, Masuaku can't cross very well and cannot defend, Kouyate just goes AWOL and is a headless chicken, Sakho doesn't want to play for us, Ahew is only effective mainly in the box, Arnautovic just runs into blind alleys too often.
Lawro thinks we'll only lose 3-0 . Nice bloke that Lawro
Sterling is in the form of his life, He's going to tear Zabaleta a new one for sure…I tried to look for the positives before the Everton game and found some – I think they have been dashed since… Now I look at this fixture and we have no chance. Please try and keep it to below four West Ham, but I can honestly see it being six or seven.
We just don't commit to solid tackles anymore apart from Zab, Ginge,Fonte, Reid, Noble, Rice ,Carroll and Antonio (badly). All the rest of the team just make do with half-hearted interceptions and blocks. When we played well for 15-20 mins in the 2nd half at Everton , we were winning all the tackles but we need to try and do that for 90 mins. Unfortunately a large number of our players don't have that mindset as if they are more used to non-touch football .Maybe they just can't cope with the continuous physical intensity of the PL and need to go elsewhere. We can't have any passengers if we are going to stave off relegation and I fear we will be well and truly thrashed again…6-1 to City (Aguero 2, Sane, Sterling, Silva, Kompany) and Antonio for us.
Or
If we turn up , tackle and fight for every ball for 90+ mins , a well earned draw.
Pray for snow………a lot of it up until the transfer window.
One of those mental games where they throw everything at us, and we end up nicking it 1-0 or 2-1 or something…
Citeh are better than last year, we are at our most shambolic since the last relegation. 8-0 seems like it'll be about par. Of course Citeh might take it seriously and then we really will get thrashed.
Think we'll get a right stuffing, but who doesn't like a good stuffing at Christmas?
I'm just amazed how shambolic the team has become; the players are all in need of a bloody good kick up their overpaid arses. Citeh are like playing Fifa in world class mode…I cannot see anything other than a rugby score due to how rubbish our players are performing, I hope I am wrong. 500-1 for 10-nil scoreline. Quite tempting.  Being a Hammer is more excruciating than usual at the moment…my normally good coping mechanism, a sense of gallows humour, is at breaking point.
We've scored one goal, from a set piece, in our last three games…It's not even as if Moyes can stuff the team full of defenders at the other end in the hope that quantity will make up for a lack of quality.
Our best hope is complacency from City and effort + a lucky break for us. At any rate, our players shouldn't be nervous because the expectation is we're going to be tanked, so in a sense the pressure's off.
I'm not convinced this will be a complete turkey shoot. Maybe some of our players will start to show what they're made of. But still City to win 2-0.
I hope Adrian has a blinder, other than that I have no interest in this game, we're a load of ****, a club rotten to the core.
If we get 4 reds do they call the match off?
I think the line up will be….
5 in goal (one on each post 3 in the middle)
5 in defence (on the 6 yard box)
1 in midfield (edge of the 18 yard box)