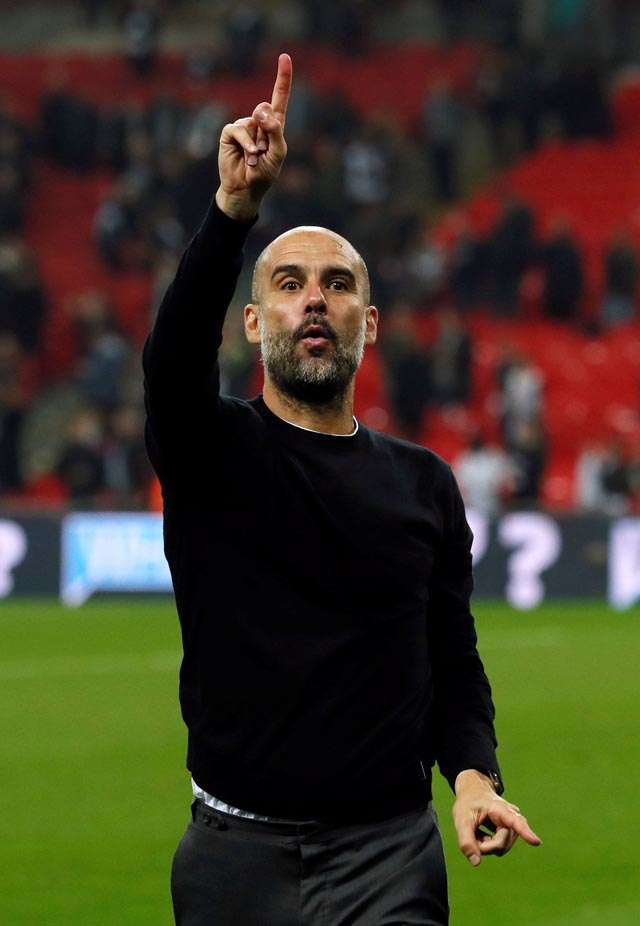 I have just pulled out a few comments from RAWK for this game, a lot of them are very wordy (and I try and avoid long posts). Apart from that they just talk crap, and I cannot be bothered with them.  I was also curious about the actual stats for Martin Atkinson and as far as I can tell, he has been in charge of 41 of our Premier League games. Out of those games, we won 20, drew nine and lost 12 (with two yellow/red cards). For the dippers, he has been in charge of 44 Premier League games, of which they won 20, drew 13 and lost 11 (with four straight reds). I'm not sure if this makes me feel any better or not! For all the Blues travelling to game tomorrow, you are braver than I am. Stay safe. It's time to lay the ghost of Anfield to rest, and I am sure that Pep has plan for that.
COME ON CITY!!!
Referee: Martin Atkinson (pictured)
Assistants: Stephen Child, Lee Betts
Fourth official: Stuart Attwell
Team Selection
Alisson
Trent
Gomez
Van Dijk
Robertson
Wijnaldum
Milner
Keita
Salah
Bobby
Mane
And the rest…
We're going to need to find another gear against City that truth be told we haven't looked liked finding all season long. The performance levels will need to drastically improve, and I don't just mean from yesterday. Play anywhere near as sluggish as against Napoli and we'll get absolutely shafted. I'm not sure why we looked dead on our feet when we haven't really seen the heavy metal football and high press that we're used to employing, but hopefully we can rectify that. If anyone's got Pep's number, it's Klopp. Having said that, I'd take a point right now if it was offered. It'll allow us to stay right there at the top with them and hopefully regroup after the international break when we'll see a much easier set of fixtures.
I am worried about this game and would also happily take a point but you are being far too harsh about this seasons performance…We should have beat Chelsea in the cup, had a very high level game there in the league, beat PSG and beat and outplayed Spurs at their ground…If we can replicate the level against Chelsea then we will get at least get a draw.
I suppose we've not really had to play like our usual selves this season to get results, but City are going to be a completely different animal. Last week at times against Chelsea we looked poor, at other times very good. It was a strange game. They sat back in the second half and we squandered a lot of chances. The league cup I won't even mention because of the amount of changes we made. We tore Tottenham a new one and should have beaten them at least 5-1, but they didn't really press us or play with any intensity. The same with PSG. City will pose our biggest challenge so far this season, and I feel we'll just have to revert to what we know best in order to beat them.
If there's a game where we'll need to be back to our very best then this is it! I hope we see the Liverpool of last season on Sunday
Easy win as usual
No way we play as bad as we did mid-week, one we are at Anfield and two City are just made for us. It's a horrible matchup for them and we have beaten them time and time again at Anfield.
Who of note have City really beaten? …They were beaten at home by Lyon, drew at newly promoted Wolves and won games they were expected to win. Looking at the fixture list at the start of the season, most people were happy if we could be within touching distance of City- considering that we have been to Leicester, Crystal Palace, Tottenham and Chelsea. We have the opportunity to be clear of them by end match-day Sunday…We have played some brilliant, mature games so far this season esp away from home. We have conceded only 3 in the league- just like City…We will beat them again- pretty easily. We will bully them again and outrun them again.
Play like we did last week against Chelsea and we'll be good enough to beat them.  Hope Keita is fit and I hope De Bruyne still isn't fit as City aren't the same without him.
We have got to be up for this on Sunday. Don't want to see a performance like the one from the other night again.
I think you might see one or two changes in the game. Maybe Clyne comes in, a change in midfield and attack…Maybe worth bringing in Shaqiri and Sturridge for Milner and Mane?
Right into them like Anfield last season…Is it true that they have installed 15 ultra hd cameras on the bus to catch anyone if something gets thrown?
I think we are in a tired phase, and will be near impossible to win, unless the players put in the biggest shift ever in Klopp's tenure and Anfield produces its best premier league atmosphere in this decade…Only with great effort from the team and the crowd can we win this, which I don't think is going to happen.
a definite must not lose game, though sincerely hope we win to get back in the groove. not sure if the front 3 are low on energy or confidence, either way we have good options to rotate with…we cannot go into the game wanting anything less than victory, show them the minutest amount of respect and smash them please!
Aguero has never scored at Anfield and Sterling shits himself everytime he comes back. Salah has scored in his last three games against Man City…Easy win
What a game to redeem ourselves. Cmon lads
The last time Sterling played well at Anfield, he was playing for the home side.
It's time for Salah and Mane to have a good game……especially Salah.
Going into the game as underdog leaves me far more comfortable…I just don't see us being as slow and we'll have a pitch you can pass on.
Worried abut this one after our performance on Wednesday. I can't see how we're going to recover after losing a Champions League match to beat a team as strong as Man City, who let's face it would never lose a game in the Champions League and if they ever did, wouldn't win their games after it. Things are looking worrying for us.
No idea why anyone is bricking it, City record at Anfield is shambolic last win was in 2003 I think. It's really hard to overcome that mental barrier when you are so shite at one ground year in year out, likewise with us I never fancy us to win at Old Trafford.  To sum up Man City should be shitting it with the thought of leaving Anfield empty handed yet again.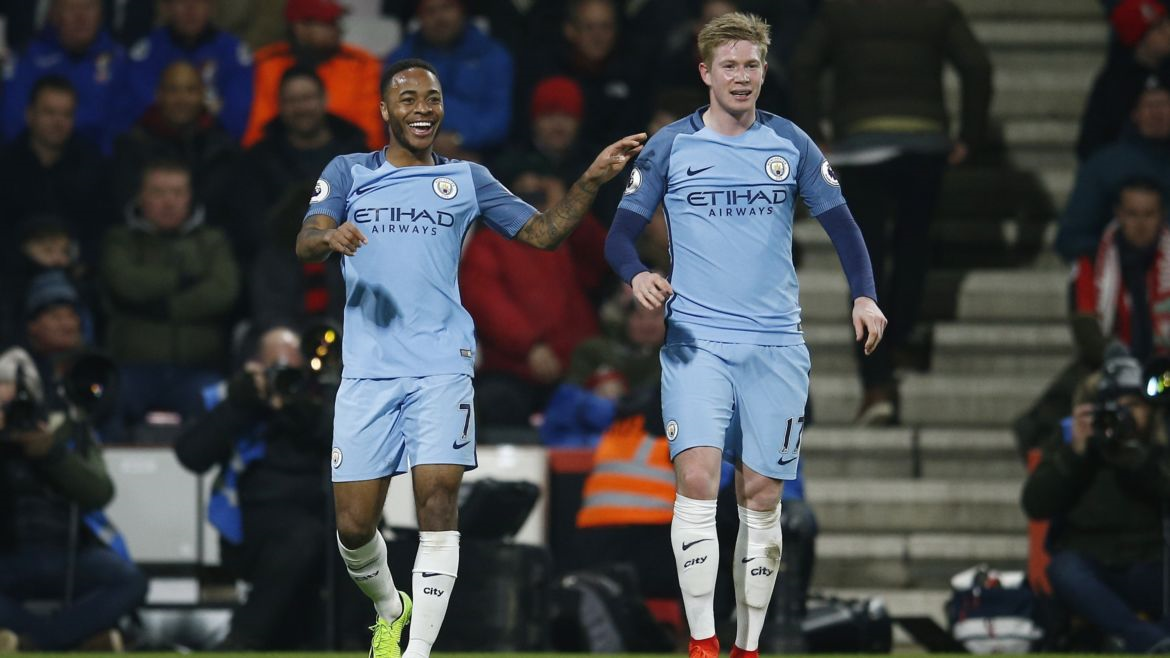 Seen three different articles in the last week about City "concerned" that the bus thing will happen again, about them installing cameras, and now Guardiola appealing to not repeat it. Fucking hell they are insufferably ignorant. Do they really think fans will be lining the street with flares for a League game in October? …It sounds like they'll be there in their helmets and flak jackets, see a very minimal turn out and be pretty surprised.
Would be insane for De Bruyne's first game to be this one. But we will see
Can't wait for this. Think we'll smash them all over the show regardless of what team they put out…Fannies!
First rule of Bus Fight Club is don't talk about Bus Fight Club….it makes Mancs cry.
Their manager, their players and their fans have shit themselves once again. I don't know how these lightweight fuckers win so many matches…If our fans are up for it, really up for it, it will feed into our players and we'll have this game wrapped up by half time.
They're a very good team and can beat almost anyone, but they definitely do not like facing us!
Was relaxed yesterday but starting to brick it as of this moment. Do us proud red army!
Don't understand the nerves. Jurgen won't tolerate a tepid performance and City can't handle us at our best.
Come on you reds let's tw@t this lot hopefully Anfield is rocking for this!
Can't help thinking that a win for us tomorrow would be massive blow to everyone else even at this stage of the season…More importantly, from our side of things, it would also instill belief. We've had wobbles on one month or another in the past, but if this "wobble" only meant the sum total of one draw in the league, then that re-writes things somewhat…And to clarify, I really don't give a fuck about the Champions League, League Cup or FA cup this season more than ever. Am obsessed with only the league. Too long we've waited and this is the only thing that should matter to us now.