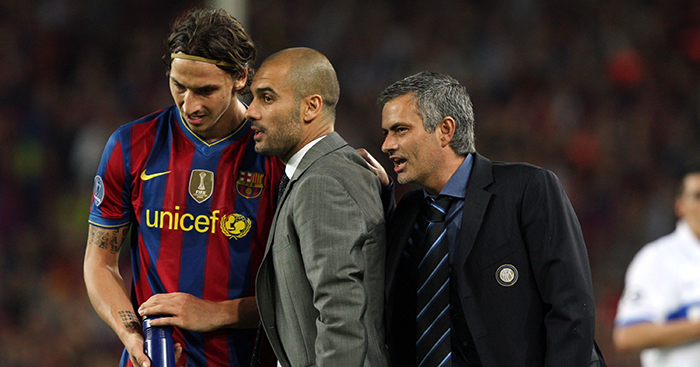 I work with a couple of spuds and they are ok, but generally speaking I don't like them. I think they are right about one thing though, Jose will not want to be beaten by Pep, and with any other team I would say a draw is on the cards. We don't have the best of luck of luck with spurs though, so who knows what will happen
COME ON CITY!!!
Referee: Mike Dean
Assistants: Ian Hussin, Dan Robathan
Fourth official: Graham Scott
VAR: Kevin Friend
Assistant VAR: Harry Lennard
Team Selection
Lloris
Aurier – Sanchez – Alderweireld – Vertonghen
Gedson
Ndombele – Lo Celso
Dele – Son
Lucas
And the rest…
Positives: no conflicting feelings about this one, as taking points off City would in no way impact the title race anymore…Negatives: they'll bend us over and shag us silly.
We were unlucky to lose against Liverpool, converting our chances let us down, this will be a tight game, Jose has got us organised at the back, would be interesting to see how the stats back this up, any way hopefully back to back goals for son has Given him a bit more confidence, actually looking forward to this game, and it's been a while since I have been able to say that!
Still nowhere near looking forward to games personally. Just scraped home against the bottom side in the league last time out…Some signs of hope against soton. Against a Man City team wildly much better than both those side, hopes for me here are very slim…Putting in a good performance and getting a result would do wonders for confidence.
City haven't reached the heights this season and to be fair either have we but at home Jose at the wheel I fancy us to get a result city are there to be turned over.
Who's the ref? …Crucial nowadays
Our only hope is that Man City have already given up on the Title… and petulantly don't bother in the League…that said, I'd also rather hoped they wouldn't take the FA Cup seriously either… so much for that theory!
We'll need counselling after this one.
Midfield will decide this game and we are never going to win that battle. Didn't they have 30 shots to our 3 at the Etihad? I know that was with Poch and his diamond but still. We don't have the tools to handle this type of opponent, they are not like Liverpool.
Normally I'd predict a defeat, but they aren't exactly firing and we are decent-ish at home and gave Liverpool a good game…I can see a tight game, I'll be happy with a point.
Ndombele and Lo Celso in the middle, please…No Winks, No Dier, no long balls.
Its games like this where Jose needs to earn his place and his money. Anyone can lose this game but we have employed Jose to make a difference. It should be entirely possible to pull a point out of this game and that's his mission, which he has chosen to accept. And Jose, why not really deliver and get us the full three points… COYS
Yay! The oil riggers! Financial Fair Play as it's finest, as our English pundits cream over their stolen success…"When people cheer this team on, another piece of football dies."
True but I still prefer them to the Dippers. Agree their fans can be pretty nauseating but I have nothing but respect for their back room setup and how they've bought and sold in a sustainable way.
Re Mike Dean refereeing…Ffs
Might as well start placing bets on which minute Mou gets sent to the stands and which players will join him already.
Gonna get our arses shagged here 2-4…This games a free hit. No pressure really…next wednesday's fa cup game is more important.
Getting beyond ridiculous that Dean's appointed for us again.
I was excited until I saw Dean was ref. I thought it was all 'poor me' bullshit but he really does have something in for us. Consistently giving our games away.
Mike dean is the least of our worries
Lots of tickets on the exchange. Fuck paying 70 quid though. Im watching for free on tv.
A lack of a DM will hurt us. Can already see de Bruyne and co. finding shitloads of space in front of the back 4.
Mike Dean is ref. We are fucked whatever we do.
City could tear us apart. But I guess Jose will test out our sides defensive capabilities and play purely on the break…Soton game is massive though. Kindest FA cup draw we have had in a while. Be good not to fuck it up.
Under Poch we were playing through the lines, getting the ball on the ground and using his strengths…Mourinho is very much long ball, which Son isn't able to hold up the ball or win headers. Lucas hasn't been great at it either in all fairness.
2-2 thank me later.
It would be great if Ndombele started this game. Since he didn't get any minutes in the cup game, I'm not sure this is going to happen however.
Kane will be back in the lineup before Ndombele that lazy sack of shit.
The Sergio Agüero team.
Still over 500 tickets available on original member's sale and through the Exchange in the south stand alone for this one. That's really surprised me. OK it's not the rivalry of the Scum, Goons or WHam, or the traditional big boys Utd or Pool, but 500+ seats in the "Wall of sound" for a City team that has been "one of the best teams in the world" seems odd…Can we really expect these people to carry on buying ST's if they don't actually want them and can't flog them?  Having said that, I have been surprised on a few occasions by just how full the ground is after the map looks like there are lots of tickets left. So we'll see what happens on Sunday. Maybe people look to sell them but still go if they don't get bought on the Exchange?
Man City aren't a big draw mate. Maybe we should try the West Ham marketing method? 'Come and see Man City's superstars' that seemed to galvanise the Hammers support!
Also, my brother in law was going to come until he saw block 322 tickets were £79.50 (£81.25 with fees)…That's a £130 & 9 hour day out.
Yeah I paid £140.00 mate, disgusting really but these are the times we live in.
We seemed to cope much better when Kane was out under Poch. Whereas Mou was crying about a lack of anyone to replace Kane as soon as he was injured. Not sure that did Sonny's confidence much good – he seems to be getting chances but missing more than usual. Mou needs to back him as our main striker while Kane is away.
P.S would have sold out if we had bought Bale. Just saying.
When Kane was injured with Poch, we had Llorente still who scored important goals. Also it was Poch's fault for not playing Llorente more anyway. Mourinho would love to have Llorente in the squad.. Of course hes going to cry about lack of a striker.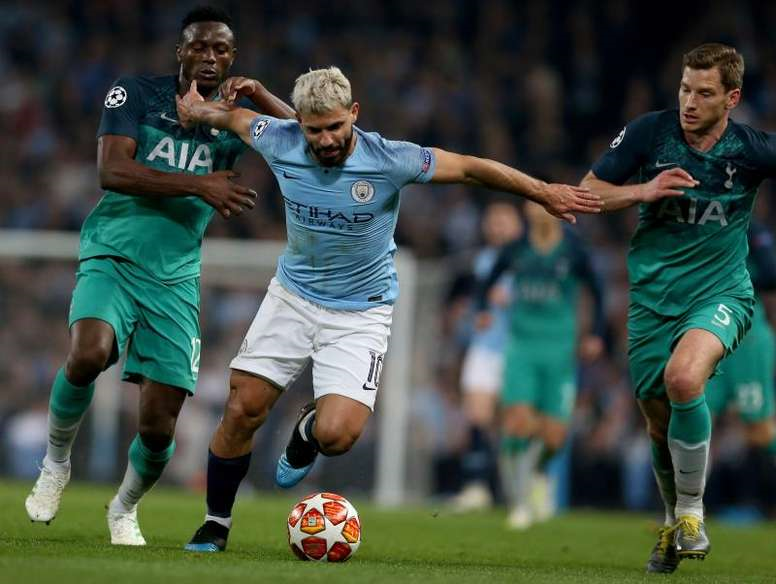 Son was scoring and we were winning games even without Llorente. Whereas under Mourinho the goals have dried up since Kane got injured. He definitely likes to play with a big no 9 but this squad has shown previously it can score goals without that. Whatever his feelings I'd rather Mourinho showed a bit more confidence in public in the forwards we have. Losing Kane shouldn't be quite as catastrophic as he makes out.
It is catastrophic to the way Mourinho likes to play. Losing Kane isnt catastrophic to how Poch wanted us to play…Maybe Lucas' confidence has been ruined by Poch after that stupid decision in the CL final. Why were we doing so badly even with Kane before Mourinho arrived? What do you think Poch did to destroy their confidence?
Son and Moura are fucking missing chances for fun since Kane was injured this time, what is Jose supposed to do about that ?
I'm glad that sideshow window is over let's get back to the football…Lilywhites to smash the plastic Mancs back to where they belong. Let's get Josep the sack…COYS!…(0-2).
Excited for this to be honest…With the continued inclusion of Lo Celso, we've seen some great play going forward. Hopefully by adding Ndombele in midfield and Winks' continued improvement in form and we could cause problems for a City team that can certainly be got at defensively.
Winks is out injured apparently. Looks like Dier in and Bergwijn on the bench.
We're going to batter them. They'll have to cut the broadcast half way through because it'll be so brutal.
I think Son was a big reason why we coped so well in the past. He's not looked the same player in recent weeks (maybe the Gomes incident knocked his confidence a bit?) He's still trying, for sure. Things just not quite going right for him on the pitch at the moment.
I will take a draw.
Im expecting a Mourinho masterclass in defending with Bergwijm scoring on the counter to win in 80th minute.
Need to be going into these games looking to win…No matter how shit we've been so far. At home you have to be looking to win every game. Showed some good signs against Liverpool. Need to turn those chances into goals.
0-2 or 1-3 city I'm afraid
Im sure Jose doesnt want to lose to Guardiola. I bet there is long term beef there…Its a clash of styles. We are a good club for Jose. He can build his ideas and have some time to make a team.
I know there are the detractors who say our players are shit but I really believe that we have the guys to beat City tomorrow. So long as Lo Celso gets a start..Just need Jose to earn his money and sort out the tactics.
If we lose tomorrow that will be 3 out of 3 homes games we've lost against big 6 sides since Mourinho has been here. Poch only ever lost 6 and only ever 1 actually in Tottenham…Roy Hodgson or Sam Allardyce would have least had made us difficult to beat and defensively well organised by now but the Special One hasn't even managed that. He needs to start earning his considerable salary.
We played them at the Etihad without Kane last season and had sooooo many chances that Son and Lucas wasted. We will get chances…We just have to be clinical. City are not exactly in a great moment themselves.