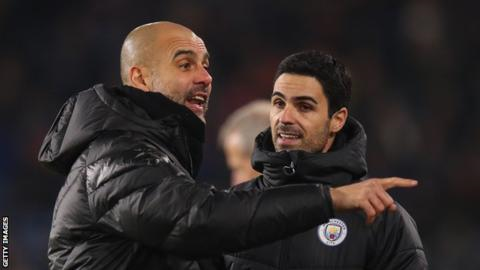 I know a couple of gooners and they are not confident at all about this game. Interesting that they have got rid of their manager and (apparently) they are still boycotting the home games. Hopefully we will take the good vibes from midweek and carry on tomorrow. The problem is I think I wrote the same thing last weekend
COME ON CITY!!!
Referee: Paul Tierney
Assistants: Constantine Hatzidakis, Harry Lennard
Fourth official: Andre Marriner
VAR: Chris Kavanagh
Assistant VAR: Sian Massey-Ellis
Team Selection
Leno
Niles Chambers Sokratis Kolasinac
Torreira Luiz Guendouzi
Pepe Auba Martinelli
And the rest…
Heavy reaming incoming.
#prayForLeno
We are getting hammered here.
We'll get absolutely wanked off here.
Pepe is our only hope. He needs to press hard and dribble the **** out of the opposition, draw several players and hopefully Lacaz brain and Aubas nack for goals can deliver.
4 or 5 nil to them I reckon.
Man city are not performing like before they poor at the back they missing aguero we have good chance here of course as long we not being s**t at the back.
Yeah, but city's backup defenders are likely better than Arsenal's starting clowns.
Otamendi is disaster waiting to happen i don't know if Stones going to be fit.
Gabriel Jesus comes back into form just as they play Arsenal. Freddie luck.
Yes he scoring alot lately but he isn't as dangerous as Aguero
The midfield going to be important here if Özil gonna play he'll have to do alot of running.
They have a better midfield and defense and that's where the game will be won.
Could be Otamendi-Fernandinho at the back, or even Kyle Walker as one of the CB's in a 3. Worrying if the team can't create any chances for Auba against that.
They struggled against Mctominay and Fred if we stick with the game plan we might have chance too.
Mctominay is one of the best midfielders in the Prem. Fred has a great game too.
This is gonna be bad, we're in no way ready for this. If Guendouzi starts we're getting steamrolled in midfield.
Hopefully we can keep to within 2 goals. However I'm fearing the worst. We can't replicate what United have done. United have had their big game strategy for a while now and have plenty of opportunities to use. The players knew what they were doing. I can't see us having a gameplan anywhere near as effective and City will be looking to take out their anger on us. It could easily be 3 or 4. It's just something we're gonna have to take tho. We're in a situation where we'll be playing a few inexperienced players along with mediocre defenders and full-backs who aren't great defensively and we're without an actual manager. Losing by 2 or less will be miraculous achievement.
We are at Emirates we should try to attack them we have better attack and mid than utd don't forget that man city will come into game nervous and under pressure we'll have to take advantage.
Rodri is positionally sketchy. Combined with the bad defence there is a chance to take advantage of this.
If we try to attack them we'll get slaughtered. United's gameplan worked because they let City have the ball in areas they couldn't be hurt, soaked up pressure and then broke quickly while still keeping a lot of bodies behind the ball. I'm not sure we have the right profile of players to replicate this and I'm not sure going a more offensive approach will work. Attacking City plays right into their hands.
Take the L and move on. We aren't in any way ready for this…Don't be a humiliation though, please.
Arsenal is going to 'hit the wall' in a very bad mode in this match. Players will look totally lost.
Could concede 3/4 goals in the first half.
You guys acting like this game at etihad i know we are in bad form but so are man city. Hopefully Freddie won't have ideas just play the team that played at Westham we were solid and dangerous offensively when needed.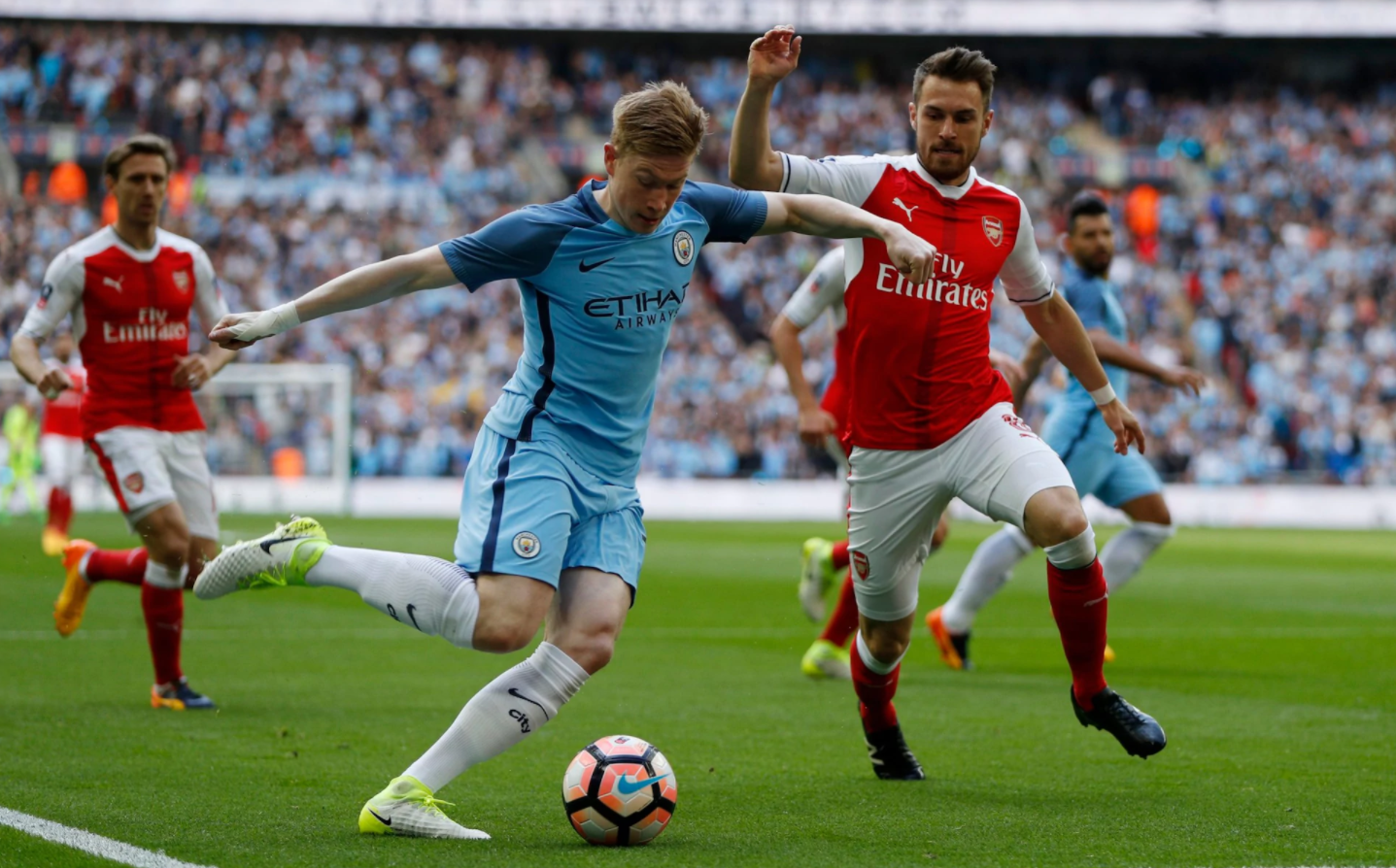 This won't be pretty, I'm fearing the worst.
0-3 to City Arteta with a tactical masterclass and announced as Arsenal Manager after the game.
I'm all for keeping positive but we have played abysmally for the vast majority of the last two games, despite the results. If we produce that level of mediocrity against Man City for even half an hour (let alone an hour) we will get obliterated. I hope something changes.
Think we'll perform about as well as Labour has in the election in this match…A battering.
I don't get people that say "our defense is not good enough", it's literally as bad as it could possibly get.
Amazing pepe now 4 weeks out at least. We got our first win for a while and lost Tierney and Pepe. Football gods seriously hate us.
Hopefully it's fake news pepe looked good after these tackles. Even moved well after he gone out.
Christ, he finally hits some form and then he is injured. Ljungberg luck is real…Anyway, hopefully a chance for Saka to show his worth, rather than forcing Auba out wide again.
This is gonna be a thrashing. Admirable 20 mins or so I think and the score will end up 3-0 or more…Wont use this game to even judge Freddie as this is not a side most managers can beat…Full support for the team though.
We'll lose but let's not get hammered. Who do we play after them?
We have a strange knack of winning games out of the blue in exactly these circumstances, usually with nothing on the line. But De Bruyne tho.
They're ropey defensively, unfortunately we're worse…We seriously need to beef up midfield and play 4-3-3 or 4-4-1-1. If we go into this game with 2 players covering the width of our midfield again, we're ****ed.
Hearing really strong rumours from a well regarded source we're getting a massive L tomorrow. Make of that what you will.
Sign of the times, match isn't sold out.
Not only is it not sold out, there's still loads of tickets available in almost every section. Very unusual for a Cat A game.
Is Pepe def ruled out or will that be a late match day decision?
Pepe is available Arsenal confirm Ceballos Bellerin xhaka back after this game Tierney out 3 month he'll undergo surgery. Holding back in 2 weeks.
Might actually score a couple to give them a game with Pepe, Auba and Martinelli but our midfield and defense is still garbage.
Only way we win this is if we are on full attack mode and don't sit back and let them control the game. We will need to outscore them Id say because our D is trash.