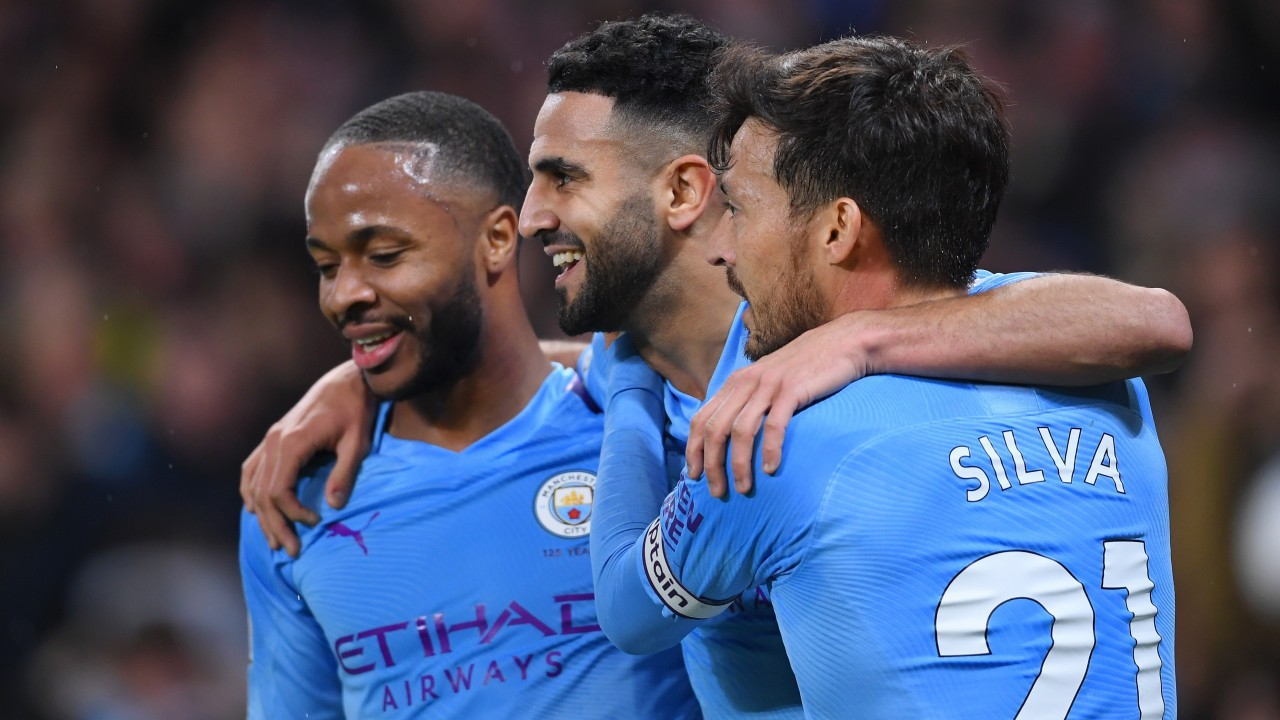 Got to admit, I feel a little bit better after Tuesday night. I agree with others that we could still get screwed by the officials, but I am not at all pessimistic. The rags on the other hand…well they seem fairly well balanced in these comments. I have seen much worse in the café.
COME ON CITY!!!
Referee: Anthony Taylor
Assistants: Gary Beswick, Adam Nunn
Fourth official: Mike Dean
VAR: Michael Oliver
Assistant VAR: Marc Perry.
Team Selection
DDG
AWB…Lindelöf…Maguire…Shaw
McTominay…Fred
Lingard
James…Greenwood…Rashford
And the rest…
This might actually be Ole's first real test.
Didn't realise this was so soon after tonight. A win here could do wonders for us, Liverpool are winning the league anyway so I'm not fussed about that conversation.
Worried about this but perhaps our performances against the better teams will pull us through…At least I won't have to feel so guilty about the possibility of taking points off them, Liverpool have already won the title anyway
Should be an easy game this. 2-0 United.
City is clearly on the decline. We re coasting to the title this year. 4-0 to us. First hattrick in a while for us by Rashy.
Counter attacking masterclass . 2-1 United
no, no, no, wrong, should be: They will smash us, we get stuffed, Pep will destroy us, and so on.
This above does not make me happy.
They have a day's extra rest. Annoying.
Best chance we've had in a Derby in years it feels like. I feel we have more of a chance in this game than we did in the Pogba derby which we won…We probably will loose though
Well…..I'm actually a bit worried about fatigue and the fact City have 24 hours on us but I didn't wanna be too negative after the win, but now that you mention it. Would be interested to see our running stats after the Spurs game because we dominated them pretty much the whole game
Pep to be Ole's next victim?
We might get absolutely destroyed but City haven't been that dominant at home compared to previous seasons. This game might actually suit our style of play. If we can grab the first goal, we can probably nick it.
Should be the same team as last night. Think we'll lose though.
They aint catching Liverpool. Which removes the shackles in my head of hoping we win but at the cost of helping Liverpool…Lets smash em…Ole does well in these games, lets see if he can out-tactic one of the best in the game.
So, any people hoping City wins so they don't lose sight of Pool even further?
Not for me, we need the points and if City can't beat Newcastle and Norwich feck them.
On the basis of PSG last year and his performance last night – Fred is turning into the most important player in these big matches. Hopefully he's everywhere again…AWB to pocket Sterling…Dan James is due a goal or two…Rashford thinks he's CR7…I predict a thrilling draw.
If Pogba and Martial are fit, to a reasonable sharpness, the I think we are favourites to win. No Aguero and a dodgy defence makes them a lot less scary.
2-1 United…We're game raising cnuts now.
City will tear us a new one in this game…Sad, and I hope not, but probably true; they will walk through our midfield like we have 9 players on the pitch. Lingard will also go missing, so 8 players on the pitch…3:0 City is my prediction.
We need something from this. City are not going to catch the Pool anyway.
We could still finish in the top 4.
Whatever Ole decides here there's two cardinal sins: playing Perreira or Shaw. City love exploiting shit fullbacks and Shaw has the focus and awareness of a goldfish. Keep him far far away. Perreira no longer needs to be discussed…Otherwise, hit Pep where it hurts. Over his many years of success, he has yet to find a proper answer to good counter-attacking teams.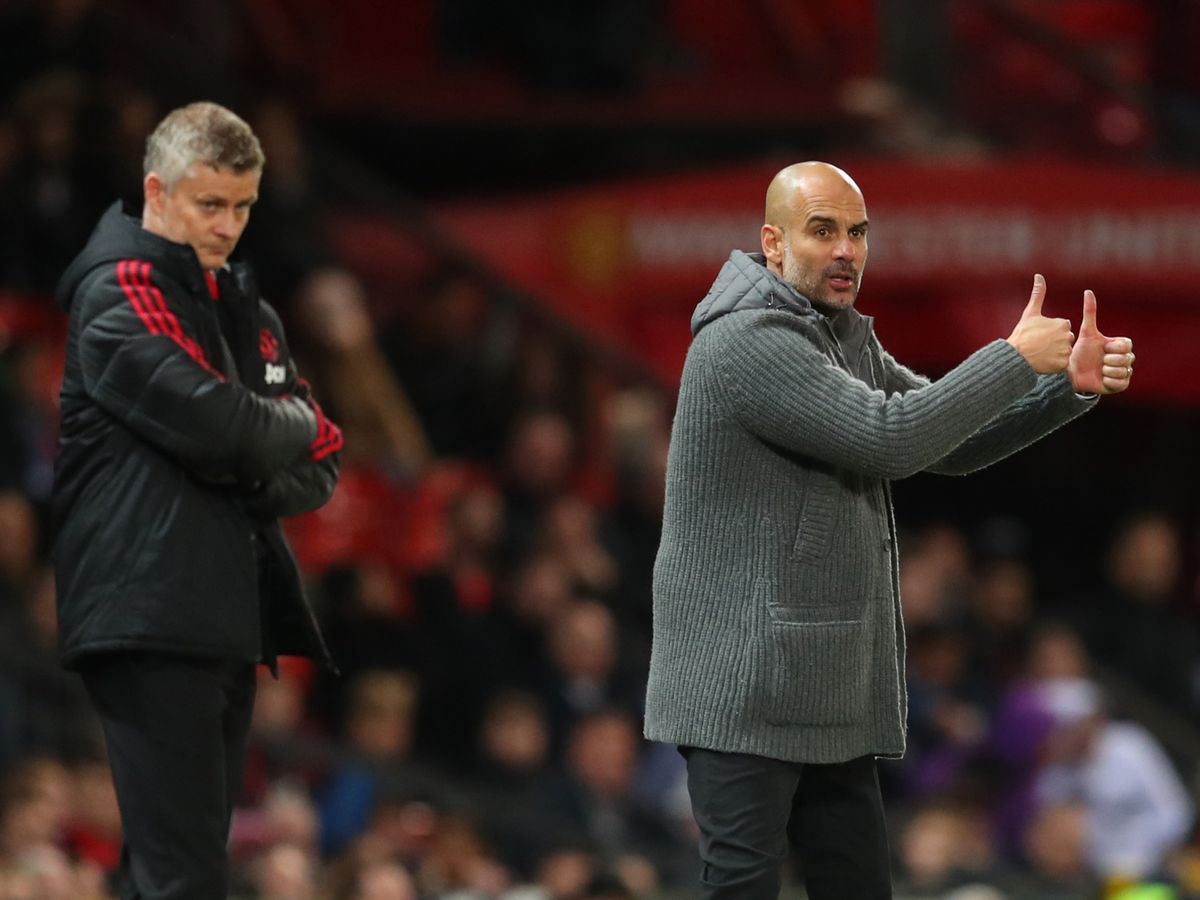 4-1 to City
I think we will win this. They have not been in best form and we are doing better in the big games. The only problem is that they normally raise the game in the derbys. Although no Aguero is great for us.
Given our record against top teams who like to hog the ball, I actually fancy our chances in this one. Thinking a draw or cheeky win are most likely outcomes. I'm more worried about Everton at home.
City will win this comfortably, they always do well against us. They just field all their attacking players and our defence gets overwhelmed…Any chance Pogba's back for this? If so I'd give us a bit of a chance as he'd be be good to start counter attacks as the AM.
We're guaranteed to win this and hand the title to Liverpool. Mark my words.
The title race is already over
A Saturday game?!?! Unbelievable!
Title race was over a long time ago…Only team that can stop Liverpool winning the league is Liverpool themselves.
Extra days rest for City and the amount we ran vs Spurs (much harder fixture) is a concern. If it'd been on Sunday we would have had a bit more rest (obviously so would they but it would aid in the recovery after Spurs)…Can see it being the same team as the Spurs game. First goal could be vital. We shut out a really good Spurs attack with relative ease after getting the early lead in each half and the defensive shape was good.
Think City will win this 3-1.
I'm going to guess a draw. City should have the quality to beat us but we will be up for it again and manage to fight for a 1-1.
Rashford and James will give them a lot of problems on the counter. The most important part will be us having a fit midfield and finding those passes to the front 3 on the counter. Could see this going either way really, from a clear and big defeat to a good win.
Not even Liverpool will be favorites against City at their home.
'City' is just a name. 'City' without Aguero and any defenders is not City.
They have
Walker/Cancelo for RB,
Mendy for LB,
Otamendi, Stones, Fernandinho for CB
That's their defense except Laporte. Only players they are missing is Laporte and Aguero…Still much better than us, even more so with taking coaches ability into consideration.