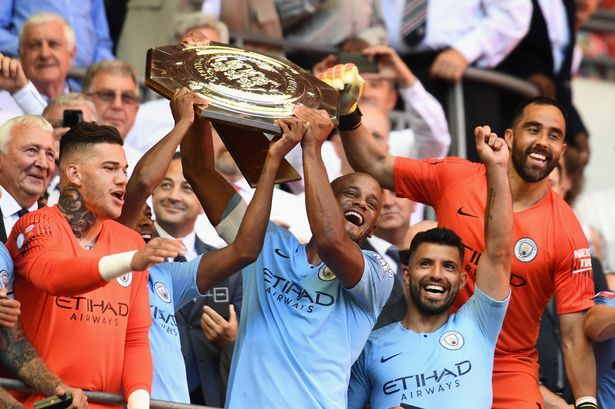 Apologies for this being a little late, I have been in Manchester for a couple of days for a concert. Turns out the Victoria Warehouse is not a bad venue, but that's another story. I am extremely nervous about this game, even though I know we have a better squad. I also agree with other comments that the season isn't over if we don't win tomorrow night, but that doesn't help!  The problem is that it doesn't fit the agenda for us to win, and we can't beat that. Look who the officials are, and don't even talk to me about VAR. Still for what it's worth here some comments from the murderers
COME ON CITY!!!
Referee: Michael Oliver
Assistants: Stuart Burt, Simon Bennett
Fourth official: Mike Dean
VAR: Paul Tierney
Assistant VAR: Constantine Hatzidakis
Team Selection
Alisson
TAA
Virgil
Lovren
Robbo
Hendo
Ox
Fab
Salah
Mane
Bobby
And the rest…
Rather up for this.
The Kop will be a wall of noise…. Big big game this one.
I want each of our players to give his 100% for this one. And let that small club feel the legacy and tradition of this massive club, and make the bastards feel they don't belong.
Anfield and players to give 110% this Sunday we will win, come on you beautiful bastards, lets smash these c*nts!
Who are Manchester City?
If we were to get ahead in the first 20 minutes their heads will 100% go…Need to shake off the rusty first halves we've had against United/Spurs/Villa/last night and be at it from the off. An Alisson clean sheet would be much appreciated too.
Last weekend was the first time I can remember that City have come back from behind to win in ages. They don't react well to adversity because they usually don't have to as they're 2-0 up in no time. Aguero's never scored here and the last two times they've come here, they've completely changed their tactics. We score first and we'll win imo.
Just win! Massive game . I don't care how. A 94th minute penalty after mane is hacked down will do
Did anyone watch the match reaction on LFCTV last night? The host (can't remember his name) said Fernandinho is out of Sunday's match. McAteer asked him where he heard this from but he joked that he wouldn't reveal his source
We OWE these one, we really, really do…After the luck they've had in recent games against us i.e. Kompany not getting sent off for a 2 footed tackle on Salah, the millimetres goal-line clearance, the shootout win in the community shield – it's about time we got some fortune against them…So far as our team goes, we've conceded in 8 consecutive games and against the best attacking team in the country, you'd have to imagine they'll score at least once. They will undoubtedly target our right hand side – TAA and Lovren – who usually don't look too secure…I'm hoping to see the crowd really fired up, the players fired up and a result similar to some of the past few seasons when we've blown them away with a quick burst of 2, 3, 4 goals…My prediction is 2-1.
I wonder if they will come for a draw again, refuse to let their full backs cross the half way line and refuse to play around the back in case they get pressed into a mistake. Could be very few chances for us if that is the case, just like last year.
Let's twat these oil twats.
Don't lose. Assuming Henderson is fine by Sunday, I think the midfield will be Fabinho,Wijnaldum and obviously him, with a Ox and Keita on the bench which is a great option to have in this match. I think it will be cagey, I don't think they will go out and attack as much as some would think, and I hope that we are clinical with our chances….We haven't kept a cleansheet for different reasons, and it will be hard to keep them from scoring, so I feel that scoring first here is vital.
This is going to be Barca-esque.  Can see us smashing them off the park. 4-1.
We've got them right where we want them. Now it's time to twist the knife.  4-0.
Obviously any win will do, but please baby Jesus let us trash these wannabees if that's not too much to ask.
Shitting myself, if we win this we go 9 clear with them playing Chelsea, Utd, Arsenal, Leicester in 4 of their next 6 games…It feels like a big big milestone in the season if we can clear it, and we can, because we're better.
We couldn't ask for anyone better than Michael Oliver.  Whichever one of the remaining useless lumps is on VAR could be an issue.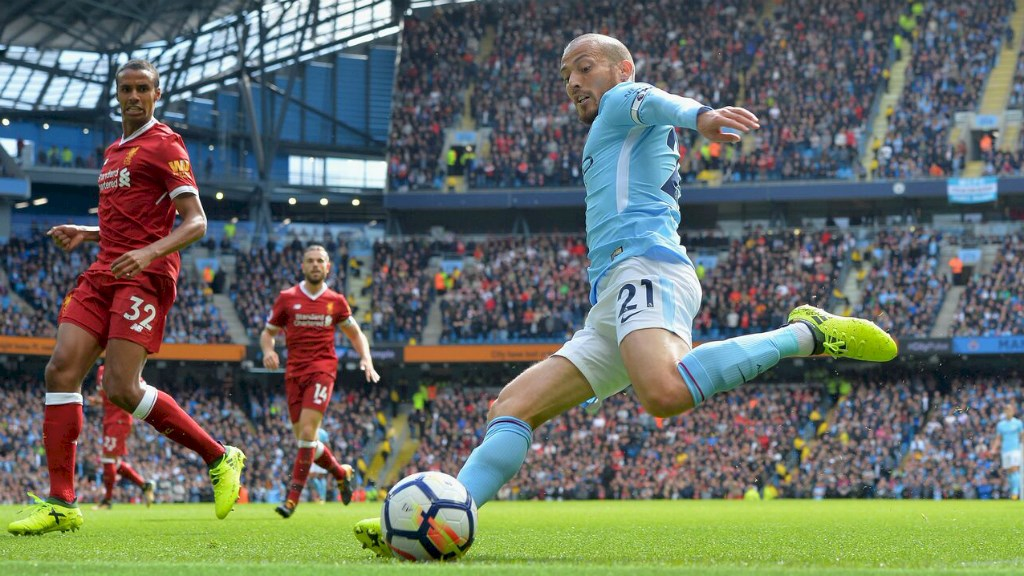 City will be there for the taking up – the front 3 should be licking their lips at the thought of the likes of stones and Fernandinho trying to overelaborate at the back. My fear is our lack of form performance wise and the likely conservative midfield we will see on Sunday. Wouldn't be surprised if this ends up being a draw.
Am sure Ederson'll start Sunday. But that's fine/better. A keeper whose game is all about his mobility playing at less than 100% could be to our benefit. Or he could aggravate whatever he's feeling, which means one less sub for them. All contributes.
Fuck them and fuck anyone who can even stomach them under a manager who stirs up shit. Thank god our manager is the antidote – no hype; but soul – no excuses; but urging to improve…I hope we, in the words of the Iron Sheik, break their backs and make them humble.
I'd be 'okay' with a draw for sure; but a win would be a kick in the balls of the cheats. Avoiding defeat is imperative because, as mad as our December is, the cheats have to play Chelsea and Leicester not long after this, and also had a disastrous December last season.
How serious is Ederson's injury? Would be a huge boost to us if he is out as well.
He is absolutely playing on Sunday…As for City, nobody should underestimate them. The last few times we beat them they came into the game with brilliant form (apart from the 2nd CL tie).
Ederson is a much better keeper than most on here seem to think…He's particularly important to how they play as he's so quick off his line, Bravo is a decent sized downgrade so good news if he plays.
This isn't about City. It's about winning the league. I've still not seen us lift one, and this would be a massive boost even this early in the season. So this game is anything but meh for me! If we'd been this pumped up to beat them at Anfield last year, the league might've been ours.
Look, if the mancs are going to use the two remaining days before the game shitting themselves over their bus being smashed to pieces, that's on them. I would have thought by now their corrupt multi-billionaire owners would have shelled out for a decent bus that could take an egg, or plastic cup or two, without blowing up…We're going to war on Sunday, anyone who can make it down to greet our bus should be there. Remind everyone why we're the best fans in the world.
Let's twat these oil basterds.
We will win this i'm confident…But realistically a draw isnt that bad.
A draw will feel like a defeat to me. They've rarely been in such a weak position, comparatively speaking. Considering who they have managed to drop points to this season I'll be well narked if they walk away from this game with anything.  One of the reasons I'm nervous about this game.
They are not the City of last season…Let's get at them!
We mustn't fall for this bus wanker nonsense. The image of Liverpool and Scousers in this country is already poor, and for City, their manager, fans and sections of the media to constantly bring it up enforces those negative stereotypes. It wasn't as if 10,000 of us lobbed bottles and bricks at the bus. It was a few idiots, it was distasteful at best and downright idiotic at worst. But fuck me, get over it…We get mocked for 'being the victims' yet as far as I can see, it is other clubs who can't let anything go and act as if they've been persecuted. Let's do our talking on the pitch and go 9 points clear.
It's about time we got the rub of the green in the league against them. We've got a good chance at scoring with no Ederson or Laporte. We'll kick ourselves if we don't take advantage.