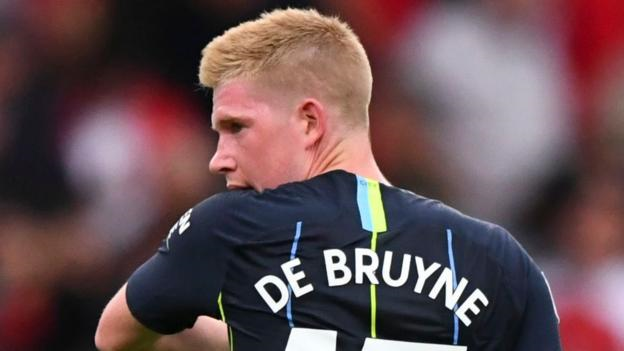 Back to the business of winning the league tomorrow, and hopefully a slightly different approach from Pep to mid-week. As has been said elsewhere, it doesn't matter how we do it, we just need to come away from Selhurst Park with three points. Out of everything that has gone on this week, I think the most important thing is that Palace are safe, this has to help us. It's one of my favourite grounds in this part of the world, and I can't wait
COME ON CITY!!!
Referee: Martin Atkinson
Assistants: Lee Betts, Adam Nunn
Fourth official: David Coote
Team Selection
Guaita
AWB Kelly Dann PVA
McArthur Luka Schlupp
Zaha Batshuayi Townsend
And the rest…
After tonights result I assume Citeh will be somewhat anxious about coming to Selhurst sunday with a lot of pressure on them…Roy set us up last December 4.5.1.with Wilf up front and Citeh struggled firing in long range shots in hope.Id like to see that formation again…I fancy our chances sunday and I am certain Citeh wont be confident
Hope RH give the players room for some Entertainment at Selhurst for once. City between 2 Champion League games (down 0-1 for Spurs), that will prey on their mind on Sunday…Win or lose, let us have a go and make Selhurst rocking. Get stuck in and offer some trouble for their back four (hopefully Delph plays again)…We are safe whatever outcome!!!!
Strangely, I would rather not be involved in supporting the scousers or assisting them win the league…I would rather Citehh win than the thieves
sorry to say 0-3 to city they are a hurt team after last night
They have been relatively poor for the last two matches. Lets hope they are poor again on Sunday…That said, our home form is so poor that I can't see anything other than a City win
A Man City well below their best win 2-0. Routine stuff I think
If it stops the bin dippers winning the league I'll gladly accept a Palace loss. Ideal match to try the kids out and see Klopp go apoplectic when we do
I'm also in this camp so i'd be happy(ish) this time to swallow a loss………..for the greater good
Given our abysmal home form and Roy's overly defensive mindset and too late substitutions,can only see City coming out 2-1 winners even though we are no longer under the threat of relegation and should throw caution to the wind
If it is an open game City will destroy us, especially with Sakho and Tomkins out and PvA underperforming. The best we can hope for is a backs-to-the-wall performance with players being 100% committed and hope for some luck…0-2 City
Think it could be our first proper thumping this season! 0-4 or summat daft like that
No Sakho and no Tomkins (according to Physio Room) = No Hope
we will draw or possibly beat 'em…I really dont want the scouse to win the league but citeh looked tired against spurs and I think we'll at least give em a good game at Selhurst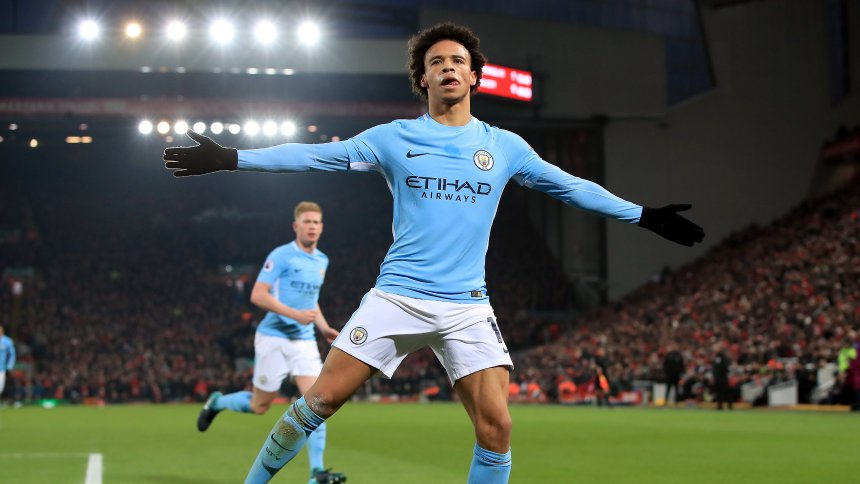 Have to suggest that except for Liverpool fans, most audiences will want the title race to go down to the final day. That does not bode well for us, neither does Man City's inevitable reaction to their last performance…In addition to our defence being weakened, our inability to score and our poor home form, this looks like a foregone conclusion that City will win…Hence 0-0 with some spectacular blocks and a penalty save from Guaita
A professional 0 – 2 within the first 20 mins. They will spend the rest of the match passing the ball around try to avoid getting injured or tired…And their bench will cost more than our whole squad
A cricket score unfortunately
We haven't been beaten by three goals all season…Yet
Think this has 4 nil city written all over it. They come out the blocks like champs and will be two up within 15 mins then we will leak a couple more. Shame add I'd like to give liverpool a hand rather than have another year of oil money champions
We picked up the points we needed in the nick of time given some key injuries
Hopefully benteke gets a start as deserves one and his heading ability will be important in attack and defence
Its a shame the Liverpool game is after ours. There is a chance they will lose or draw with Chelsea and if they did Pep might see it as an opportunity to rest players ahead of the CL game…As he will still need the league points i cannot see him resting too many
Their last few games, bar Spurs, have been virtual training ground exercises. They are plenty rested
I was looking over the remaining fixtures yesterday and apart from the Chelsea game I didn't see too many hurdles for Liverpool in their last fixtures, Man City have a tougher run in including games against MU and Spuds. Pep cannot risk dropping points against us
In theory, it should be a game we can enjoy as fans and players (providing we don't get stuffed). No one is expecting us to get anything so we have everything to gain. Safe now, pressure off and a chance to do the unthinkable of a double against one of the best teams in Europe. I want us to remain disciplined of course but also not a re-run of the Spurs away game where we offered next to nothing as an attacking outfit. There is no point in have the quality of Wilf, Andros, Bats and Benteke (yes, I know) up top if you're going to just hoof it. Play counter attacking of course, but with purpose.
Looks like Ederson is out for City – it must be tempting to get Benteke on the pitch and put them under pressure but that will leave us open to City counter attack