There are currently 41 pages on the match thread at the Grand Old Team, and I missed out a few in the middle. As far as I can see from these comments there is going to be a lot of bumming tomorrow night, and it's not even pride week. Usually I am nervous when I see so many predictions of cricket scores, but I suspect Pep has had a strong word with the squad since last week, and that calms me down
COME ON CITY!!!
Referee: Craig Pawson
Assistant Referee: Edward Smart
Assistant Referee: Constantine Hatzidakis
Fourth Official: Mike Dean
Team Selection
Bernard
Rico Baines Lookman Davies
Tosun Coleman
Keane Gana Mina
Zouma
And the rest
Skip…Next
I want Everton to win, don't care what it means to other teams in the league, but its more than likely it won't happen anyway as we are gutless
This game doesn`t even bear thinking about
A collapse like the England cricket team would be proud of will probably occur
0-4
Can we just not turn up and forfeit the game…I think the pools panel will then just declare it a 2 nil away win…Much easier on the eye than a 9 niller
Really hope we lose. Whatever temporary joy we get from beating City is insignificant compared to the agony that lot winning the league will bring. I still think Liverpool will the league but we've done enough already to ensure that
Most Everton thing ever….we'll win this and then lose all remaining matches! (Just kidding…were getting thrashed here too!)
We are the poorest we have been for several years so no brainer this…6 – 0 City
My season ticket mate refuses to go on Wednesday. I sally forth alone too probably to sit in misery again. Roll on April/May
Come on citeh come on citeh …I'd rather drop 3 points and hope it helps them win the league than have to go into work and listen to them tele clappers chatting absolute sh*t
5-0 to city
Always hope for a blues win. That's never changed. Bizarre wanting your team to lose. How we stop conceding is unlikely to be solved in a few days. Silva looks like he's having the life squeezed out of him game by game. Painful watching a manager who has no idea how to stop the tide
COME ON CITY
Are they any good at set pieces?
City could bang in 10 and you wouldn't be surprised.
8 nil to Citeh
I could never want us to lose. No way…But when we lose 0-3 I'm going to tell Kopites we lay down
Bummed…But a decent one that I don't mind
Don't turn up, 0-3 by default. Which to some might be a good result
Spineless and Gutless v rampant machine 0-5 and I don't know if I can bring myself to go
I actually want us to win…It's not like it's handing them the title at this point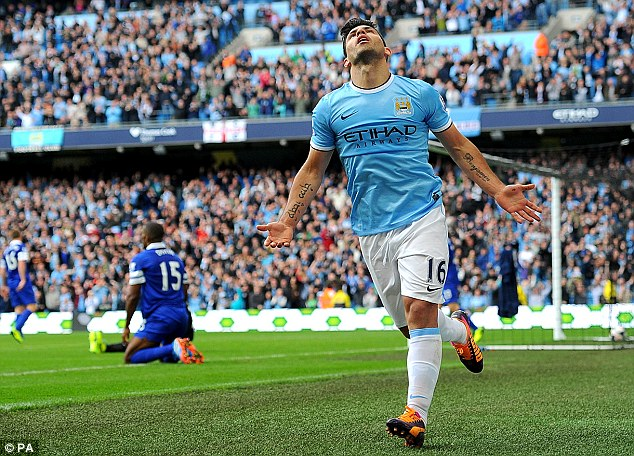 I'd genuinely be gutted if Everton took points off City. If that makes me a bad supporter, then so what? Everton have driven me to it
Expected loss
I'm totally not arsed about us beating City…It won't happen anyway
Don't think we've got any say in the outcome really. A predictable set up, no passion, no real quality and a manager with no clue as to how to influence a game at any stage of 90 minutes. A first gear City should have more than enough to take three points of these cowards
We're going to get bummed
ALWAYS want Everton to win!
What's the effing point…Do one Everton
Play the under 11's and clap them for their efforts
If they fooked off home at half time 6-0 up without telling us Pickford would still kick the ball in to touch every time he had it, Keane would be waving his arms and being muscled out of it by his own shadow and Lewin would still find it hard to get in the game
We're unbeaten at home since 4.55 this afternoon, we've got this
What is the biggest defeat Everton have ever had at Goodison?
Cricket score to city…We are so bad. If it's a big spanking Silva May be gone
Spurs put 6 past us so wouldn't be surprised if it's a similar scoreline
Forza City…If we somehow manage to take points office these after that tripe yesterday it will put the tin lid on this awful "transition" season
Plenty of lube so we recover, eventually. COYB. 0-4 Citeh
A successful Liverpool is worse for Everton than the loss to City so it has got to be a defeat for me
We will probably win this
Any kopite lurkers looking at this thread in disgust. Just remember 1995 and the whole of your ground wanting Blackburn to win on the final day so Man Utd wouldn't win the league
Any details of the coach route – asking for a kopite I know
We will win 2-0
Looking forward to a bloody good drubbing tomorrow night. As far as I'm concerned, City have Carte Blanche to do what they like. Get that goal difference right up, make it worth another point
I honestly don't even think we will get a shot on target tomorrow
City will turn us over by 3 or 4. Big blue love-in at the end of the game, with even the Park End staying until the end to applaud the champions elect…Cue kopite heads falling off everywhere and providing much amusement, in an otherwise pitiful season
We need to just run for 90 minutes and hope something bounces our way
Liverpool will ruin it for themselves regardless what we do. Under David Moyes, back when Goodison was a fortress, i would be confident of our next 5 five home games. Unfortunately, the way we have been for the past couples of seasons, a 5-0 loss wouldn't be too surprising. Can't see us picking up more than 5 points in our last 6 remaining home games
My dad rang up yesterday morning, he said "your sister's trying to get tickets, are you interested?" I said no. Spoke to him today (she got tickets), he said to me "I'm really only going to watch Man City play"
As De Bruyne has just said in the Man Evening news _ We will look into their eyes and see the fear!
Just get a home end ticket on StubHub – 90% of the ground will be temporary Man City fans anyway.
Makes me laugh some of the top blues in this thread saying I hope we win all games I'm not bothered. Well if we win this time we could effectively hand Liverpool the title whilst we still hang about in mid table. Our crowd reaction in this game will tell the story, they won't be up for it, making things easy for City. We'll lose 3-1
I hope the 0-48 loss on Wednesday night is a turning point for us and spurs us onto an incredible win at our next home game
I hope they batter us 10-0
My subconscious won't stop singing "10 points clear and you fc*k'd it up…"
Bluemoon, I saw you standing alone….