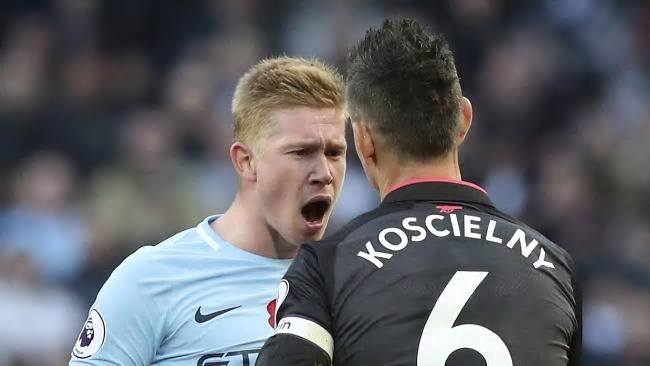 Yes, I know it's late again, but once again work gets in the way of the important stuff. A Gooner friend of mine is driving up for this game tomorrow, and is convinced they are going to get battered. That seems to be the general feeling, based on these comments. I would love to know what Pep said to them after the shambles on Tuesday night, but I am pretty sure he wouldn't want it to happen twice, especially at home. BTW, is Ederson injured?
COME ON CITY!!!
Referee: Martin Atkinson
Assistants: Stephen Child, Lee Betts
Fourth official: Craig Pawson
Team Selection
Leno
Carlo Mustafi Monreal Kolasinac
Torreira
Xhaka Ramsey
Özil
Lacazette Aubameyang
And the rest…
Huge game. Injuries have run as to the bare bones and it's looking pretty slim going to the Etihad after they've lost and hoping to pull off a result but I've got hope. No Lichtsteiner please ffs…Always difficult picking a City side as he has so many options but I'd be shocked if it's not a front 3 of Sane, Kun and Sterling with De Bruyne in behind.
Think we'll get bummed
Well I hope we put a good performance at least they just lost and will want to take 3 points against us so the pressure will be all on them
Hopefully emery play the same team who beat Chelsea yea we are without Hector and Sokratis but the same midfield needed
Can't wait to face the wrath of City after their result tonight. I'm not even sure the most optimistic fan is predicting us to win here, especially you consider the last four or five performances against City. Just hope we can score a couple of goals and make it interesting, I'd be surprised if we don't concede at least three.
99% sure we will lose this. Hopefully it's 1-0 rather than 6-0.
Anything we get here is a bonus…If we had a full team I would have been quietly optimistic.
This loss from Newcastle will have made them to unleash fury on us, so I'd be happy if we get a draw
Teams struggle against City when they give them too much respect. Press and unsettle them like we did Chelsea, and lets see what happens. Douzi, Xhaka and Torreira need to be physical and a bit nasty in midfield, within reason.
We'll play a concentrated defensive game and lose to a lapse. Can't see us getting anything, especially as they now desperately need points and we were so limp tonight
We lose. Next
We've not done badly against the big teams this season…Doubt we'll get embarrassed. Who knows maybe City will spiral down and we grab a win.
Pressing them from the get go to break up their rhythm and hope for the best!
You know what, whether City win 1-0 or win 7-0 as long as our boys have fun thats all that counts, enjoy the football. COYG.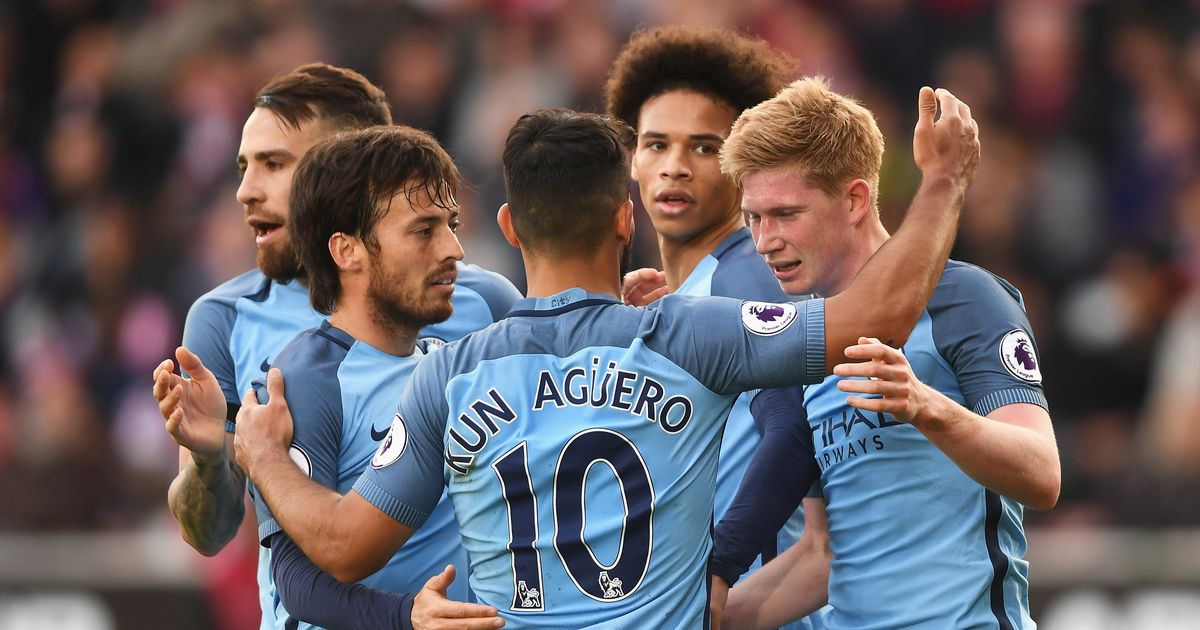 This is going to end badly.
We are already without a lot of major players
Cardiff could have scored a few more yesterday
Emeri is not the adapting type of manager
This is going to end badly
A draw if we can get one is a huge result, we'd be level on points with Utd no matter what if we pulled it off…Their next three fixtures are two away games with Liverpool sandwiched in the middle
The pressure is on Guardiola to grab all the three points. Emery, this is your time to shine
Praying for a win, hoping for a draw but expecting a loss
(Re: Ederson) Would be a huge boost if he's injured as their other keepers are just kids
This will be Anfield all over again. We lost to United at home and played badly vs. Cardiff at home as well
Best scenario is Ederson plays but makes early mistake to let in harmless shot and is substituted with us 0-1 ahead
They have Muric as backup. He's better than Ederson
First time in years I'm feeling comfortable going to the Etihad. Unai has a trick up his sleeve
Relying on attack to outscore the opponents whilst we have such a bad defence isn't going to work, especially against top teams. We keep leaking goals and it affects our attackers, they will lose confidence
Well if Newcastle can do it so can we.
Özil will not be playing in this one. I expect denis to start with ramsey
Do we introduce Suarez in this match?
I absolutely want City to win this. Anyone but Liverpool
Only way we have a chance of winning this is if we start asking questions from the start. This is an absolute must win for City and if we start applying pressure early they'll start to sh*t themselves. Having said that we're more than likely going to lose
Got a gut feeling we will kill these feckers. Head say we can't be losing the ball in midfield and missing 5 yard passes like we have been doing
Dreading this game. On the counter they will batter us no doubt…I will take a 1-0 boring now, that way we save some face and help stop Liverpool winning the league
God I'm depressed now
I'd genuinely like to know when we last won away at a top 6 team, let alone by more than a single goal
Yeah Sterling/Sane willake mincemeat of Lichsteiners OAP knees
A win here will go a long way to securing 4th place for us. Sadly having Mustafi in the squad always forces us to revise our expectations.
It's a pity that Xhaka is a banker to start this despite being utterly mediocre at best and will almost certainly make errors in this game
We ll lose thats obvious, but the important thing is that must be a non-humiliating one
Have a feeling we'll win this…Whenever the media bring up the poor record of a team prior to a relevant fixture, the team which it pertains to usually ends up breaking the run.
Not sure about Torreira's haircut for tomorrow, could be a difficult game now