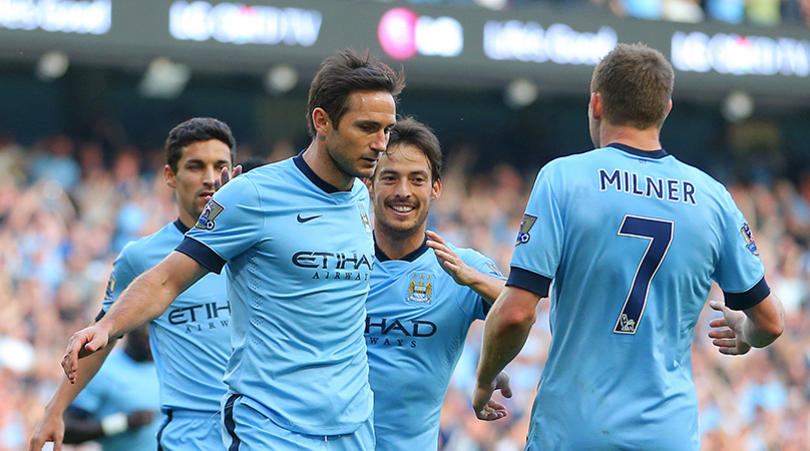 If I understand it correctly all is not well in the land of the Chavs. It would be a brilliant time for their players to down tools, but I don't think that has happened. It's clear the fans do not have a lot of confidence going into this game, so something is not right. It's our last chance to do them at home, and I think we will
COME ON CITY!!!
Referee: Mike Dean
Assistants: Darren Cann, Dan Robathan
Fourth official: Paul Tierney
Team Selection
Kepa
Azpi  Rudiger  Luiz  Emerson
Jorginho
Kante      Kovacic
CHO     Higuain     Hazard
And the rest…
A bit torn here; obviously I want a Chelsea win but a Chelsea win helps Liverpool close in on the title. This game is making me question my very existence
City next? Oh b*ll*cks
Will Sarri drop Higuain after 2 goals and play Hazard up front for defensive shape like last time? …It will be interesting to see
I always back Chelsea 100% and I don't want to lose this game, top 4 would be very important even though I've kind of written it off… However, should we lose there'll definitely be a good silver lining to cling onto, that's if City don't drop any more silly points afterwards anyway
I would tolerate the gloom of Pool winning the title if we secured top four…Important we win. We have some very tough matches coming up
I really want us to win this and genuinely couldn't care less what it means to other teams
WE MUST WIN TO SECURE TOP 4. I dont care about whether dippers, sihtty or spuds get something, a win will keep us in the top 4 which means UCL next season!
A win would be incredible but id take a draw
Does anyone else miss a Mourinho Masterclass?
Be careful what you wish for…
A big week for us, if we lose against City, Arsenal can catch us on points against Huddersfield away yet if Utd win against Fulham away they will be above us…I actually think we will beat City yet if we don't the above is sobering
With sh*tty having a midweek game against Everton and us resting I expect us to be fresher and hopefully steal a smash and grab against this Lot even if that means we will lose the carabao cup final because I don't see us beating 3 times in one season
We've already beaten them once so we know that we've got their number – just need to make sure we turn up, anything defensively similar to what Arsenal offered up earlier and we're done for
There are no winners here. Draw is the worst outcome as it helps neither of us…Win and we help our top 4 chances, until our lot decide not to bother again and get beat by west ham or wolves. We damage city and help Liverpool and spurs…Lose and we help boost city ahead of…facing us in the cup and we drop down to 6th. Yay
Don't care about whoever wins the league, the only thing I care about is Chelsea and we need to get 3 points here, to stay ahead of United and Arsenal…We lose this, we could well end up being 6th
We will lose 3-1
We'll be up for this one.  It's the dross we struggle with
I think it'll be a 1-0 win snooze fest. An early goal then a lot of nothing from both sides
Well, if there is one thing I'm pretty sure of: it won't be like City away last year
Home advantage means nothing to City as their home support makes Arsenal's look good
Yeah very torn on this one. Though I would rather finish 6th and win the Europa League than 4th and win nothing.
We are not Arsenal, 4th place is not a trophy, and Liverpool blowing the league would be worth a defeat to city…Put it this way, if we make city implode again and Liverpool blow it you know who else is waiting there? Spurs, how do you all feel about Spurs winning the title?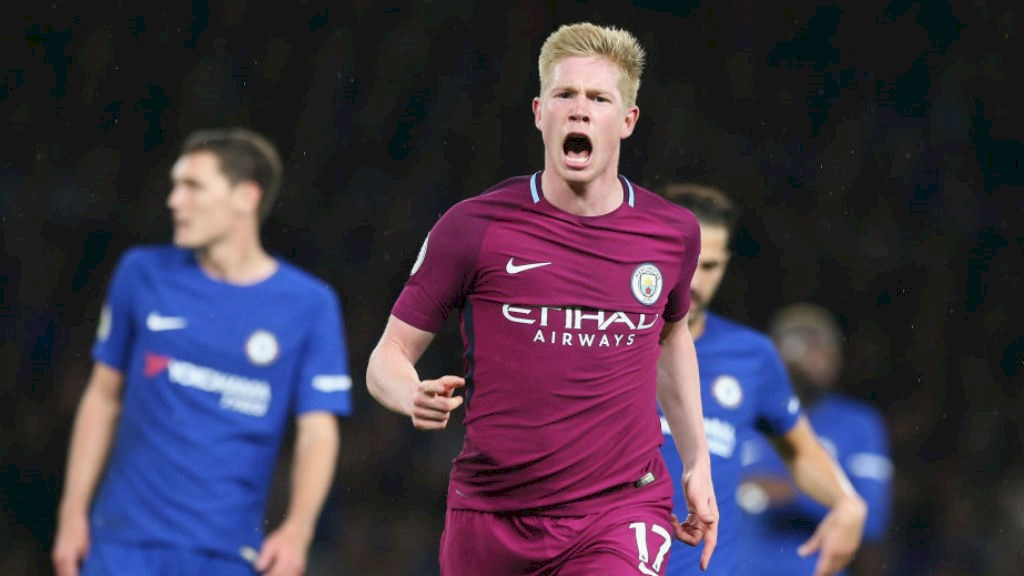 A draw is pretty useless for both us and City. Hoping we can complete the league double over them, and also hoping they will have beaten Everton midweek before then, so that the pressure is really on Liverpool
I have a good feeling about this one and hopefully the team will be out to make a statement. We could become their bogie team and afterwards they will enter the Wembley game with increased self-doubt.
We're going to beat City on Sunday, but also beat Liverpool at Anfield and Spurs at the bridge. We'll beat them all – Sunday's game wont decide the title
As long as we trash spurs I'm happy
I'll feel better about smashing City when they go top of the league tomorrow.
For me it is weird people want us to lose.
If we do beat city, just have to make sure we beat the scouse at their place to balance it out
is this another "Let's put Kante into a position he doesn't have experience of for a match against one of the better pressing sides in the league?"
We'll lose this, but win the final
I wonder how many dirty red scousers will be supporting Chelsea on Sunday
As a Chelsea fan, I always want us to win.  Top 4 is our priority, and therefore we need the points.  Don't give a toss if that helps others, we have to play our game
Obviously beaten City once already this season, now we've got to work out how to beat them with Fernandinho in their team
Think we will be lucky for a draw here and if i honestly had to choose between this and the final, it would be the final
3 points to help us finish in the top four is more important. I'll take winning both personally
They had Fernandinho first time round. They however didn't have KDB & Aguero. We will have to be on our toes to say the least.
Gradually been building up to this game all week…I would take a point. I think we can go to Anfield and get something when we visit
Them not sitting deep will be refreshing for our players.
Put your money on Aguero getting his usual goal against us!
Conflicted about this game, don't want to lose this game but also don't want the scum from liverpool be the champions
How at all could you be conflicted?
easy, its Victimpool on top of table…I would feel the same if it was the yids (more so)…I fucking hate em…wish we had top 4 sewn up
We're so in an awkward position for Sunday. Win and we boost our top 4 chances as well as help Liverpool. Lose and we lose ground on the top 4 but "help" Man City in the title race
Gladly lose on Sunday if it stops Dippers or Sp*rs winning the title…I detest them both and we'll drop more points before the end of the season…Couldn't give less of a fuck about who wins the league if it isn't us with one exception- Arsenal. Spuds will never win it so I'm not even counting them…Liverpool winning it would be annoying, yes, but I can get over it quickly. The media will be insufferable but whatever…All I know is that City will be hyper focused and extremely up for it this weekend. This will be a massive test once again. We better not turn up like a deer in headlights like we did against Spuds and Arse recently.
We'll drop points regardless. There is so much history between us and the wall pushing murderers, plus the 14 ex Liverpool media 'pundits' would make the whole Summer projectile vomit inducing. Don't get me started on Sp*rs.
Those saying they don't care if Liverpool wins the league clearly have never met or dealt with their fanbase, hence they have no idea what Liverpool winning the league means. No matter they are English, Irish, Romanian, French, Russian, Italian fans, they are all the same, arrogant bastards with delusions of grandeur…Used to meet some people from time to time because of my work, all among the founding members of the Liverpool FC Romanian fan club. I remember first time I told them I support Chelsea they gave me the dog's abuse. These low life bastards deserve nothing but constant failure and I wish once again we crush their dreams at Anfield in April. They truly are the scum of this Earth, deluded, inbred knob heads.
Feeling fairly confident about this game. We outplayed them during that outstanding 2nd half in the last match and we have only improved our play from the back ever since. We might have trouble breaking down busses but our transition from defense to midfield has been very promising (although we rarely see enough of that since the opponent is always parked in the own box)
The decisions might actually go our way – the FA instructs the ref that they want Liverpool to finally win it so watch us get an interesting pen
Tough game tonight- let's hope they feel knackered at the weekend
Walker has looked suspect
I think we will win…City might be too desperate to win, and we will hit them comfortable
I'm dreading this. Have a bad feeling we will be 2 points behind United come Monday morning. I hope the boys prove me wrong
Honestly Emerson vs Sterling or Mahrez genuinely gives me the fear. David Brooks made him look naïve
There are three things you can't avoid in life…
Death
Taxes
Liverpool's annual Premier League choking