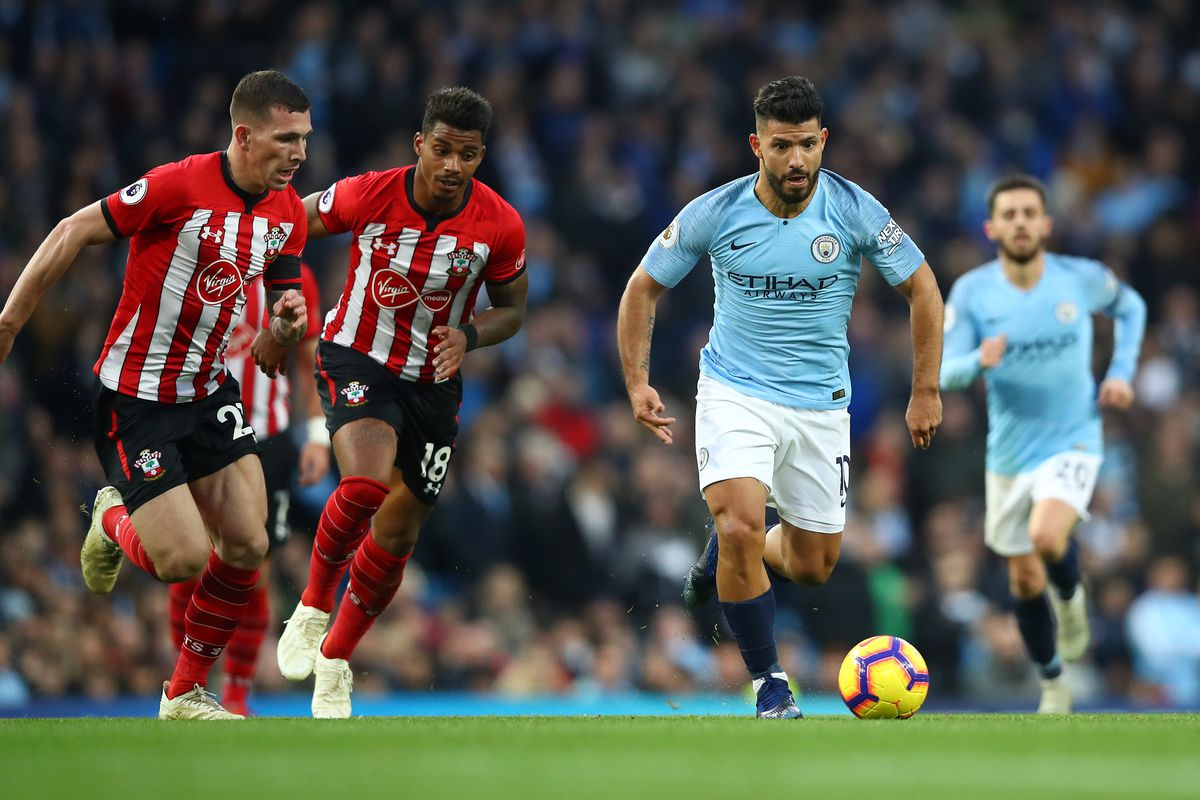 Time to put 2018 to bed, and for the third game in a row there is a lot of talk about a backlash. It would be a nice way to end the year. Three points would be a welcome (late) Christmas present from the club, but realistically when have City ever taken the easy route? I guess the big question is can Pep risk playing a full squad so close to the dippers game? I have no idea, I am just going to make sure there is plenty of beer in the fridge
COME ON CITY!!!
Referee: Paul Tierney
Assistants: Constantine Hatzidakis, Scott Ledger
Fourth official: Lee Probert
Team Selection
McCarthy
Bednarek Vesterguard Yoshida
Stephens Højbjerg Lemina Targett
Long Ings Redmond
And the rest…
Going to be interesting as it's obvious the players are going to be tired from last night… Our captain will return which is great news and it would be nice for Cedric to make an appearance too…I personally would play Jack Stephens in Romeu role and put a couple of young front runners that will keep some pressure on the City back four
Defeat…As teams like our current outfit don't win 3 in a row, city won't lose 3 on the bounce…We are going to have to make a few changes…Hoj, long should deffo come in at least
I fear we could get the backlash after two defeats on the trot for City.
All the pressure is on City, must win game for them. Absolutely no pressure on us at all
Hopefully we can keep the goal difference respectable.
The Wolf Alice bassist thinks we will win 3-0
Can't see anything other than 0-4.
Would take a draw now says the heart but the head says a thumping and hopefully City will sit back and rest after an hour…On that basis park the bus, keep it down to 0-1 then hit them hard in the last 30
We can only hope City's poor run continues…Worst case scenario they'll want to make a return-to-form statement against us and not sit back on a lead.
We'll at least be competitive, it can't get worse than the 6-1 up there a few weeks ago. And another positive is that after this game, we'll be the only team in the league who doesn't have to play them again.
Horrendous time to play them imo, going to be a riled up City side with a point to prove…Bit of a free hit really. Roll on Monday.
Uh oh.
High scoring game 5-4 either way
I'll be pleasantly surprised if we concede less than four
There is the thing where Man City play Liverpool four days after this. That one is even mustier win than this. A good tactic would be to watch what Crystal Palace and Leicester did, and then do that. Including the bit where you score a long range goal out of nowhere.
Man city aren't missing any players apparently, albeit Delph Is out.
Fernandinho is out.
Doesn't really matter they have two entire teams full of top internationals, it's simple, if we play at our absolute best and put in 100% effort and City dont', we have a slight chance of getting something from the game