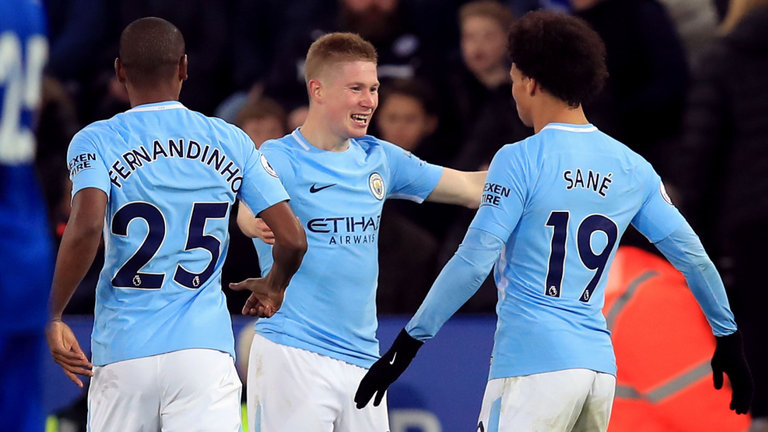 I'm getting this out of the way today, because tomorrow might get a bit messy by the end of the day. It is a bit of a mixed bag from the foxes, based on what happened last weekend. I'm looking forward to it, I genuinely cannot see Pep being very happy at the moment, and he will desperate to put last weekend behind him
COME ON CITY!!!
Referee: Mike Dean
Assistants: Darren Cann, Dan Robathan
Fourth official: Andy Madley
Team Selection
Schmicky D
Pereira Evans Maguire Chilwell
Albrighton Mendy Hamza Gray
Madders
Vardy
And the rest…
Same starting 11? …They'll be a wounded animal…But think we'll get a point…1-1
No idea how this one will go. I assume that we'll blow it, but a draw isn't unimaginable. We'll be coming in off of a confident and assured display, while they've suffered a setback
Never would've expected that we'd be coming into this off the back of a win and them a loss. Winnit lads!
Free beer.
They are really feeling the pressure of injuries and a lot of matches at the moment. That formation worked for the cup match, so I say same again… maybe Demarai Gray starting this one instead though, and can see Ghezzal or Shinji coming on for Maddison part way through to keep the front players as fresh as possible…I am feeling pretty good for a point, but as they were saying after the match, the most we would ever have dreamed of for these two matches is maybe 2 points, so we are already 1 up on where we would have hoped…the Man City match therefore is just a bonus match.
They'll rip us to shreds.
Thanks to today's results, I will head to the King Power on Boxing Day in good spirits…More importantly, I expect the players will too…Bring it on.
Assume Vardy can't play twice in four days?
3 points. Piece of piss.
Let's ****ing twat em.
same team for me. got to come out all guns blazing. if we get a goal first 20 minutes we have a chance.
We'll lose but I just want a decent performance from us, something akin to the 2nd half v Chelsea today in order to take it forward into future matches.
We'll lose but the teams around us have tough games too. I'd take a draw and a win vs Cardiff. That would see us sitting pretty around 7th/8th and something to push on with in 2019.
We have just pulled off a 1-0 at stamford bridge, the christmas miracle box is now empty.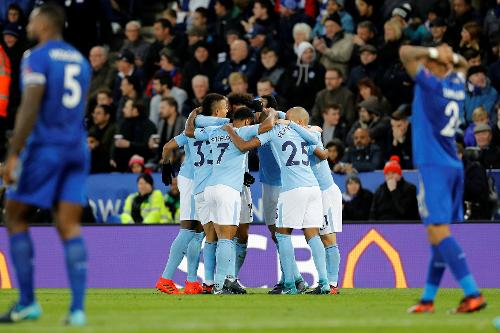 2-1 manc
Decisions for puel, the battle lies in the middle of the park. If he plays the right midfield partnerships, it's been proven we can hold our own against anyone.
Fear the backlash
Looks like David Silva and Fernandinho will be back…So basically they will be at full strength  … back to reality I'm afraid….. 1-4 loss
We is going to get our ass kicked …1-7
Same team as against Chelsea please
If Fernandinho is not playing, We've won. City are against the ropes right now. I reckon if we play like we did against Chelsea, we can out-fox them.
There are always some strange results around Christmas and the New Year, whether it's the number of fixtures or too many mince pies consumed. This one could either end up 5-0 or 0-5, I hope for the former.
City are vulnerable at the moment, which is either extremely dangerous, or extremely advantageous….. like many have said, it all comes down to how we set up, I think city are feeling the pressure from Liverpool, plus KDB Aguero and Jesus aren't 100% at the moment….Having said that they are more than capable of serving a dish of backlash if they are on form. It will be an interesting game and would require a performance like Chelsea to have a sniff. I am slightly optimistic that we can sneak a draw
Pep is feeling the pressure, already making excuses and moaning about the number of games Man Shity have, so will be an interesting game.
We'll lose 3-2 I reckon after a good performance.
It all depends on Fernandinho. Man City are a whole other animal without him and it's the area where they actually fall short. Should he not play we have serious chances to get something at home. If he plays we'll definitely lose.
Vards looked completely shattered at Chelsea. Hopefully that was match fitness rather than the groin but Stowell was berating Puel about keeping him on
On the back of us beating Chelsea and them being dumped on by Palace, I'm going for a good solid 6-0 Man City victory…In all seriousness though, we've had some great results against these in the last few seasons, if Vardy plays and we play anywhere near as well as we did 2nd half against Chelsea a draw wouldn't surprise me
They will be gagging to get their Palace result overturned and realistically we're going to understanably be the underdogs. It's not going to be an up and at em game from the kick off is it. If we do lose it would be nice to just accept it if we put in a decent performance and not have all the vitreolic anti Puel nonsense. Whilst Christmas miracles can happen, it's usually the team with the better players that wins … and they have them.
Great result against Chelsea but i fear a backlash after they lost to palace. No way are city losing 2 in a row so a sneaky draw would be our best bet. Can see us losing by 2 or 3 though if City turn it on. Alot depends on whether Claude gets his tactics right.