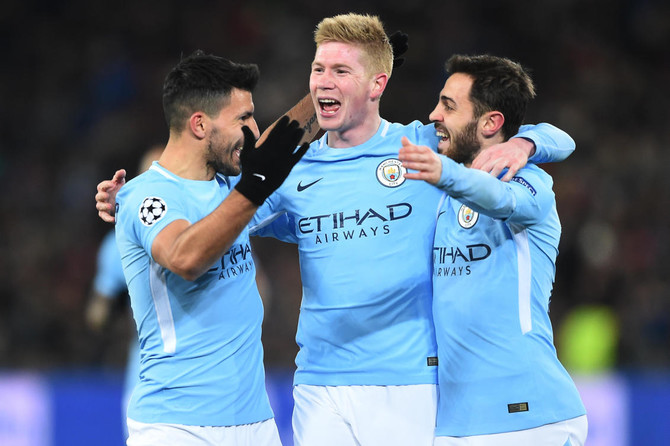 Sorry this is a bit late…I've tried to keep the comments short and relevant. The thread turned into a conversation about racism and Razza, and I have left all this out of this post. I don't think the rags are going to do us any favours on Sunday afternoon, so we need three points. After the press conference today, I am feeling a little more confident. Are they still our boggy team? I don't think so.
COME ON CITY!!!
Referee: Craig Pawson
Assistants: Eddie Smart, Richard West
Fourth official: Paul Tierney
Team Selection
Pickford Holgate Mina Zouma Coleman Davies Gomes Digne Sigurdsson Bernard Richarlison
And the rest…
First 18 – nil
Goin to get stuffed like a turkey will the following week.
We're getting effed.
Meh
Anything but a draw.
I would sell my first born for a draw
I am going to this game but I have not one optimistic bone in my body about it right now.
Reckon we'll get something out of this, I always think the early kick off on a sat is a bit of a leveller, and the players will be hurting after recent results. The last 2 games the expectation was quite high. We go there as massive underdogs and I reckon Silva will have a good gameplan going into this. We can't be too frightened as they are there to be got at too, teams are terrified of them and sit back without giving them a game, playing right into their hands. Inviting wave after wave of attacks. COYB.
Man City 4 Everton 1  …The downward spiral continues and we're looking at another season of utter nothingness…Good times.
Can't see us getting anything but it would be nice to at least make a game out of it
We'll make a game of it. Silva will be fine counter attacking…Unfortunately they are REALLY good.
Will put the type of performance in that would have come firtably been enough to win both the last two home games comfortably, against city though it'll just be enough to ensure that we lose a hard fought game…
I say we win because City are begging for it recently
Probably the best team to ever play in the premier league these. Forget all your arsenal invincible and united 99 chants…Everton 1-0 City.
and they're not even top of the league
Vaseline is out x
These will absolutely batter us because our midfield will press high and get nowhere near Silva and Fernandinho. Also De Bruyne will probably be back too…The next 3 weeks are the reason our last two results have been a disaster. I see no more than one point from 4 games…3-0 City
I wonder if Silva tweaked a hamstring at Chelsea. It's a funny old game is football, folk on here predicting we would batter Newcastle and beat Watford. You just never know.
Would you take a win and see Liverpool start to open up a gap?
I know. Missing arguably there best player in De Bruyne most of the season hasn't helped…Aguero and De bruyne will probably make a remarkable recovery for the weekend. It's the everton way.
We'll cause them a few problems…Unfortunately, they'll overcome them and win five nil.
For City i think the team will step up and will try harder than normal- decent chance of a draw. Burnley and Brighton will be 1 or 2 points out of 6 if current run of luck remains…
A certain 3 points toward the anti-Kopite fund.
12-0
I don't care about the implications of us winning, we need to have a go here for us
Be afraid, be very afraid.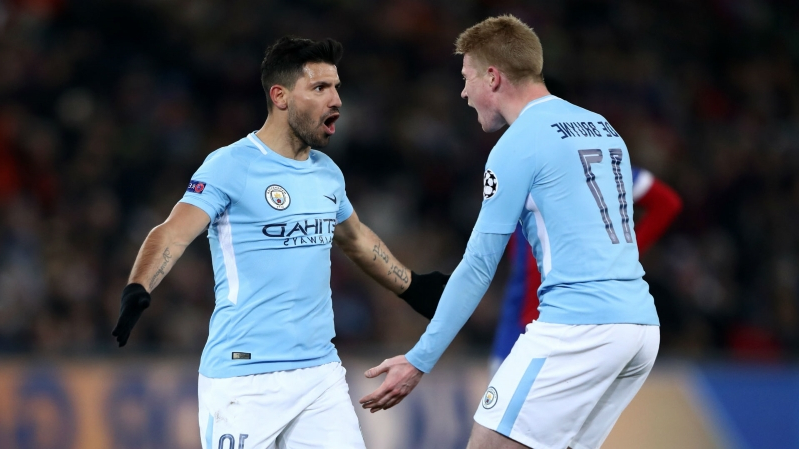 This is going to be Citys version of a woman scorned
Complete and utter 'free hit' of a game. Wouldn't be arsed in the slightest if we lost, as long as the score was respectable like.
Keep the score down, move on.
Injury free, that's all I care about on this one
Speaking of Injuries David Silva is out for 3 weeks…So that's Silva and De Bruyne out They are still a very strong team, probably too strong for us
We performed relatively well at Arsenal, United and Anfield and weren't afraid to have a go. Should do the same on Saturday.
We will score, but lose I'm afraid…Is it asking for trouble going 3 centre halves or should we just go for it
Play the kids to avoid injuries…Of the back of the last two games, we have 0% chance here. And them coming off a loss
We usually turn up against City but crumble at UTD, RS, Chelsea and for the last few years City have been lightyears ahead. Baffling
4-0 Everton
We will go to win, and come away with a draw
We're getting pulverised I fear. Didn't they beat Silva's Watford like 6-0 or something? That's before their form nosedived too.
watched City against Watford and Chelsea thought they were pretty average, lots of nice pretty stuff and 80% possession but nothing to be feared. Some cracking players and some that look lazy, Jesus is one of the latter. They are obviously very good and much better than us but Sky and media in general going way over the top. I think they'll beat us but it won't be a battering. Think Man Utd in their prime were as good as them, different style but more devastating.
Sane will have an absolutely field day against Coleman and Walcott down that side, we are going to get absolutely bummed and the only positive I can think of is at least they won't lose ground on them rats across the park
No Silva is nice
City, we use to be there boggy team
I don't think Guardiola will be having sleepless nights worrying about us.
No idea how many Citeh will score. As many as they like I suspect.
We'll bring back the famous 4-6-0 formation for the weekend, 2-0 to the Royal Blues, header's from Lescott and Cahill.
I cannot even begin to contemplate them idiots over the park getting daylight in a title race. They are a real threat sadly, and have the weight of the media behind them. Just the mere thought of our city getting infested with daytrippers, vermin, Z list celebs… and then the pathetic theatrical plays to have to put up with…No thanks. We won't bother the top 6 or the bottom 6 this season…I want City to wrap the league up asap.
Current form suggests a heavy defeat…But, being Everton, that probably means a gutsy draw or even a narrow win.
Not a very good time to play City. Everyone seems sluggish with no clear objective. Tough sledding ahead judging by the past three games. Truthfully, I can't see anything in this for us. Disappointed since the derby.
I'd genuinely be extremely shocked and even a little torn if we won… but it just isn't happening. Again, not arsed in the slightest if we lost…A draw? Sack that right off tbh.
Despite being a fantastic footballer Fernandinho gets away with so much its bizarre. If you get a ref who has the balls to put him on an early booking he'd be getting sent off constantly. Think he's injured for this one mind and don't think they really have a natural replacement for him.
We are heading to the slaughter house !
Depleted city squad…potentially 0-0…
Richarlison will score 2 goals to put himself in the Shop window. The rat. Be sure to boo him if you go on Saturday.
they'll destroy us…they are a far far better team than anybody else in the league
Pressure is the big stumbling block for Everton…we cannot cope with it. There's no pressure on Everton to win this, so we'll probably give a good account of ourselves.
The way I see it, a positive result sets us up for Spurs. Get battered against City and the pressure then increases on the Spurs match. Before we know it we are stuck in 12th/13th whereas a positive result against City gives the players a boost which they deffo need at this moment in time.
Looking forward to this one, and can see us stealing a narrow victory in a typical mid-December topsy-turvy game.
City have been poor the last few games. They're looking a bit jaded.
Anything less than broken windows to their team bus on the way in is a bad start. Oh sorry, I thought I was on a kopite forum.
De Bruyne and Aguero are back…Oh joy.
4 – 1 city then