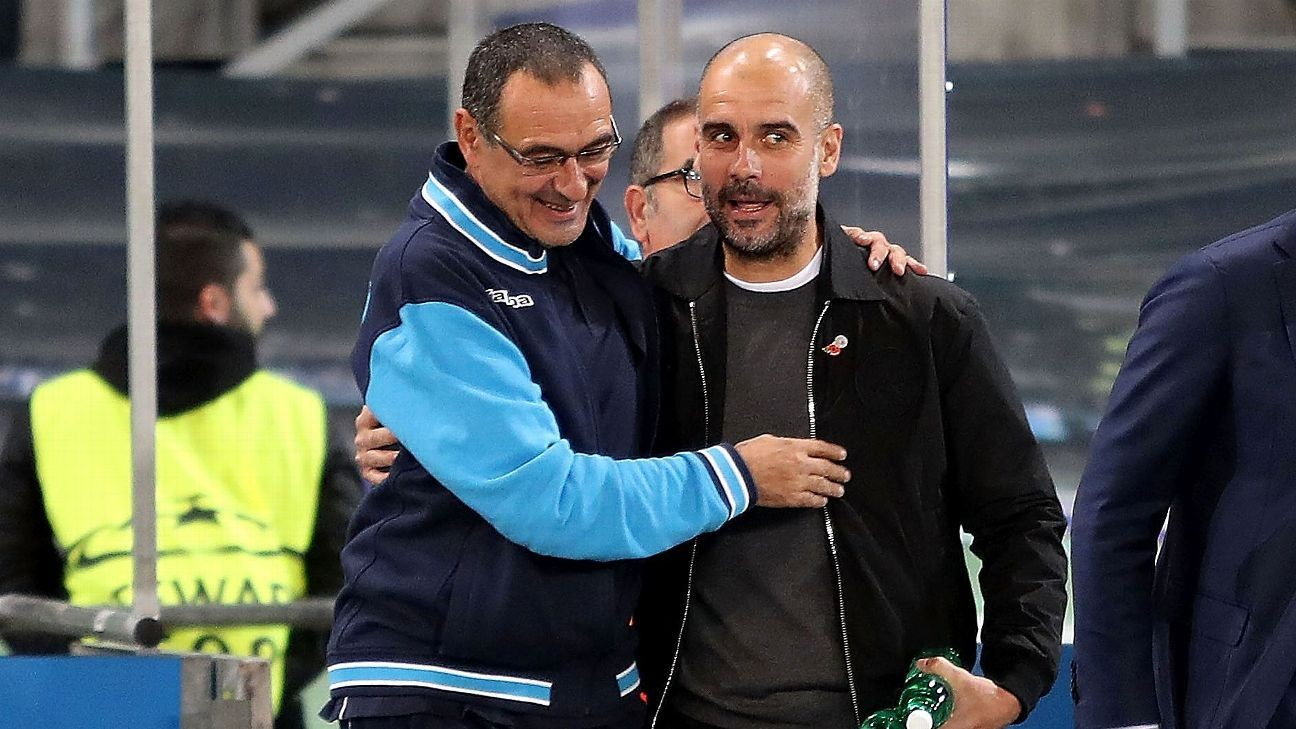 I was expecting more positive comments from the chavs for this game, but apparently not. Andy Jacobs (Talkshite) is also very pessimistic about their chances against us and I always get the impression that he knows what he is talking about with this club. I think we will be OK, but I don't see a clean sheet, and really would love to see Jesus get his goal or goals at the bridge.
COME ON CITY!!!
Referee: Michael Oliver
Assistants: Stuart Burt, Simon Bennett
Fourth official: Andre Marriner
Team Selection
Kepa
Azpi  Rudiger  Luiz  Emerson
Jorginho
Kante     Kovacic
Pedro     Giroud     Hazard
And the rest…
Please turn up, fight and take the game to City. If we lose, we lose. At least we'd have given it a shot instead of rolling over and dying like the rest of the league.
Thankfully this is a 5:30pm ko, so extra drinking time to numb the pain!
Most likely an ass whooping on the cards…….play in any shape or form like we have for 6 games now and we are done. These are the games the players and Sarri must earn their corn……..show that we can fight the rivals and scare them.
I would like us to change our shape for City though doubt Sarri will change…I would like 4-4-2 with Hazard on the bench and either Barkley or RLC in the midfield to clog it up. Try and not concede for 45 and then on 65 bring on Hazard for the psychological impact
What no one wants conte back for a one off repeat of our game at their place last season?
Sadly this will be easy win for City, only a miracle can save this coming day
We should just copy whatever insane formation Lyon played. 3 points in the bag.
Giving up before we're even on the pitch, even before the game before the City game is a bit off to me.  And we rightly complain about other teams doing it, so I find it sad that you and others are taking that line.
For me it's more like seeing our team as outsiders, but I don't give up on Hazard and the team f**k man city I just think the team needs goals and a strong performance, if the players dont press we already lost after 5 min and I dont want that. Sorry to make you sad.
Things have changed a lot since we last played a league game against them. So anyone who can predict this game confidently is just kidding themselves. We may get hammered by 2-3 goals (were too good to be thrashed), or we may frustrate them and scrap out a draw, but we also have a chance to win the game and show the rest of the league how to set up and defeat them…I'm quietly confident.
I think our most effective way of hurting City will be on the break, and I'd prefer someone that isn't David Luiz playing the long passes…I'd certainly be looking to alter our approach – we certainly need to sit deeper (while the front three I named can still press their centre backs in possession) as if we leave the gaps behind the midfield that we've been doing up until now, the two Silvas will carve us apart. I don't think we've lost by more than three goals for something like 17 years – if we perform in the same way that we did against Tottenham we definitely will.
Jorginho was one of Napoli's best player when they played City in the champions league last season, which is part of the reason why Pep tried to sign him. He's got to play…We need to make sure we retain possession a lot better than against Spurs. Hopefully Hazard sees a lot of the ball from the start. I also think this game would suit RLC.
City / Pep wanted him because the players around him could provide him the space that he needs and they are very good technical players; our lot are not up to City's level at this point although we may be in the future, I'm suggesting let him sit this one out……not necessarily drop him altogether.
I'd love to know what Alonso says to Sarri and what he used to say to Conte to get them to keep him in the team every week. Baffles me how Emerson can't get a game
After tonight's performance it is hard to believe in to a better result than a loss of three, four goals. Sarri should give Ampadu, Emerson and Hudson-Odoi a go and leave the likes of Alonso and Willian totally out. Let Hazard start on the bench etc
A cat in hell's chance of this happening but I'd switch Azpilicueta to left back and play Zappacosta on the right and use Ampadu in the deep lying midfield role. The lad's got tons more pace than Jorginho and Fabregas, has the skill and confidence in his own ability. It's odds on that City will have most of the possession, so I'd dispense with the 'target man' and play with the pace of Loftus -Cheek, Hazard and Pedro as a front three, to do them on the counter. Guardiola won't know what's hit him!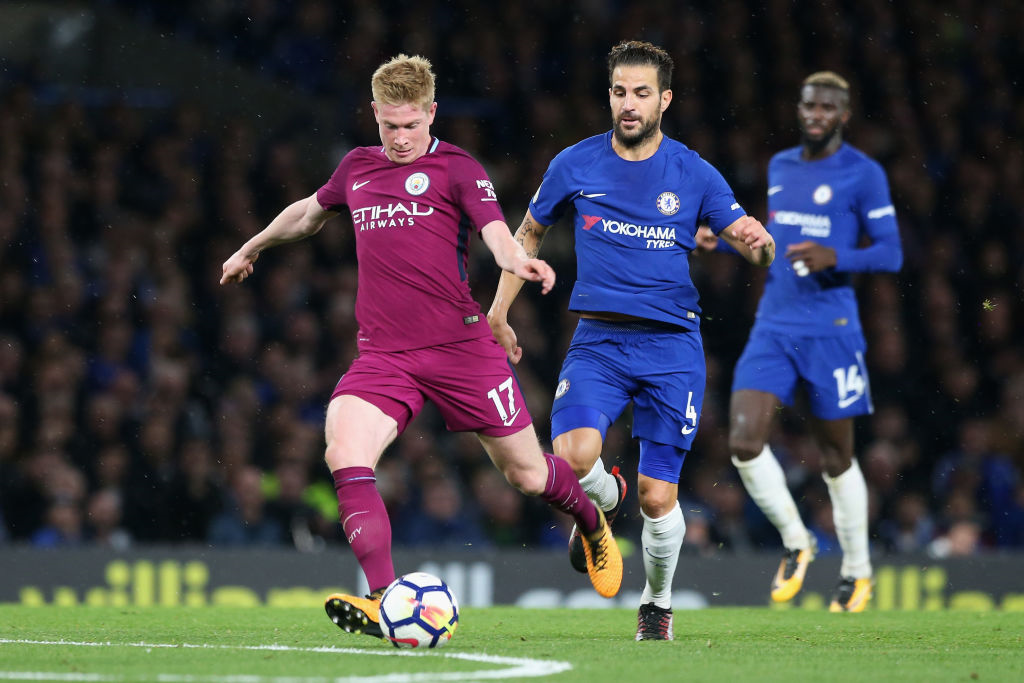 Can't recall the last time I felt so doubtful that we will pick up any points in a home game. That said, we all know we have the players who can cause any team problems – we just need all of our KEY players to be 100% in form and hope City have an off-day. Sarri has to make some changes though, we won't have a chance if we line up with Morata and ideally I would like to see Alonso and Willian rested too.
Hopefully we dont get embarrassed
That is the worry, could be a very unpleasant watch!! If kante not back at holding midfield, and Morata is starting up front, the back four needs shaking up no more Luiz or Alonso, let's put Ampadu in the middle and Emerson on left, get RLC, Barkley in midfield with Fab or jorginiho, Hazard and Pedro up top, sadly it will be the same old same old, and we will get beaten 0-4. Hudson-Odi on bench as well
This is the only game I actually want Chelsea to lose and hers my logic, I'd rather join ISIS than watch those Scouse c**ts win the PL so when City come to the Bridge, if we lose and they take 3 pts and stay ahead of that lot, so be it.
I'm willing to sacrifice this game for the greater good…As it stands, we're in a different league to City anyway, I just hope we don't get embarrassed this weekend as losing 3 out of 4 PL games will be a massive blow to our top 4 chances and we'll be playing catch up to Arsenal/Spurs for the rest of the year and may have to look over our shoulder at Utd
I don't mind us losing this if we show a bit of fight, against Spurs and Wolves we just bent over and let them have us without a word of protest. I'm calling 3-1 to city
I haven't got a scooby how well we will do against City. It may suit our game to have a team coming at us rather than sitting off us hitting us on the break. However, I do believe that no-one in our team has a backbone so don't expect our players to be up for it like theirs will be
Luiz/Christensen – Alonso vs Sterling and Mahrez/Bernardo Silva will likely resemble a horror movie here…I have no idea how we are going to stop them. Sitting deep might be our only hope but i doubt Sarri will do that.
3-5 or something like that is very possible outcome.
Will be good football you can be sure. Not confident on us getting a good result though. They are a couple of classes better than us imo.
Absolutely no reason we can't get a result in this one. Man City aren't invincible, and they've rode their luck a fair bit in their last two games…Frustrating that Loftus Cheek and Pedro are probably our only two goal threats as of late, and the former isn't likely to start, but we're hardly playing terrible, just really lacking a cutting edge…We'll create chances for sure, and we're capable of limiting theirs. Can't see why it's all doom and gloom, we have a knack of finding a way as underdogs anyway. Hoping/optimistic for this to be a good weekend to get the league form back on track.
Can't see anything but a city win here. We simply can't defend and it seems so easy for teams to walk through us…City 3- 1
We're gonna get battered…4-1 to City. All I want is for us to show some fight at least.
Battle it out as men and i will be pleased no matter the result. We made one half chance in the last half and hour after going down to Wolves midweek.
Some may call me overly pessimistic, but I feel like this game might be a difficult one.
City have scored 45 goals in 15 games and have conceded only 7…Even at the height of my optimism I cant see anything other than Chelsea getting turned over and having our belly rubbed, City are operating in a different league to us and the rest of the PL…I just hope its not to embarrassing because against Spurs, we could have lost by 5 or 6 easily and Spurs dont have a patch on City.
Problem is, a lot of this team haven't got any bollox.
If Morata is anywhere near the starting line-up then I will honestly start questioning Sarri…Think this is the first time in a fair while that the pressure is kind of off as everyone expects City to win. Think Guadiola will show respect to us and Sarri and I am not expecting us to get hammered and as long as we give a good account of ourselves I'll be ok. Make us proud lads.
Awful feeling going into a game where you can't find any positives. Zero hope of winning this one. Sarri just told a minute ago the team needs to change the mentality towards Sarri's football. He said there is no timeline to this so who knows when the players are ready to play Sarriball instead of this football we have played 3-4 matches now.
I'll be happy if Aguero misses the game as he always seems to do well against us. Then again City have plenty of other dangerous players to worry about. The odds are against us but I am hoping to see a positive reaction from the disappointing defeat against Wolves. Even if we lose lets hope for a good performance from our team
Citeh are sh1tting themselves as they are going to be found out 2moro.
We dont press anymore……we do not move the ball at high speeds either…….and the players move very slow compared to the first 10-12 games. Sarri needs to motivate them more if thats the issue…..if they dont deliver bench their asses. He needs to be ruthless or go bust…..he is the boss and he nneeds to act to get over this blip.
Well Loftus-Cheek has been inspiring and took enough of the chances that Sarri gave him to prove himself so he has been playing with a good amount of motivation. I could argue that Kante is also trying his best and that he is more dangerous in attack and has been making good runs…But these two can't make the likes of Morata and Willian to change their sh*t character, 1 Morata drags down even Hazard.
We're f****d