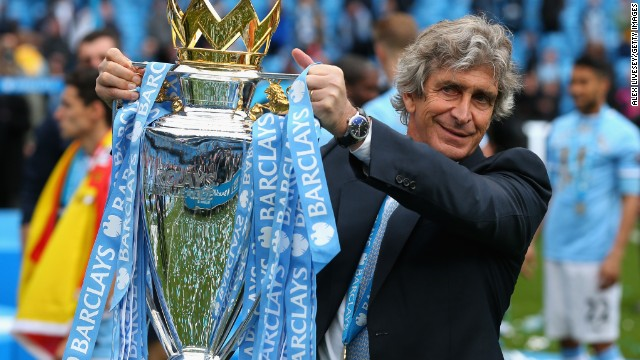 I am surprised by some of these comments, I wasn't expecting compliments. I put it down to the boredom of the International break. This is my least favourite game to attend, or at least it was at Upton Park. I've not been to the new place, and I don't really want to go. Looking forward to seeing The Count on the touchline, and always good to hear the Zabba song from our away fans. On the plus side, my Citizens card finally arrived this week – they only took the money in July.
COME ON CITY!!!
Referee: Andre Marriner
Assistants: Scott Ledger, Simon Long
Fourth official: Keith Stroud
Team Selection
Fabianski
Zabaleta, Balbuena, Diop, Cresswell
Fredericks, Rice, Noble, Obiang, Masuaku
Arnie
And the rest…
Nothing to lose?
Only our Dignity .
West Ham United will definitely crush these rich bastards
Even if we play at 200% we aren't going to win. I just hope we lay a glove on these as they seem pretty untouchable with only 4 goals conceded in 11 games. If we score i'll be happy.
It's a free swing against this mob. Hope Pellers philosophy comes to the game and we perform like we believe we can win rather than the usual defend badly, concede and then give up and concede some more
I think we need one or two maybe three of their players sent off ideally. If we could add a bit of Carroll craziness to the mix at some point that might help.
19-2 citeh.
They may ease off when they get to 6 as they have a champions league game against lyon coming up mid week…knowing our lot they will surprise us and steal a 1-0 win off snods backside !
5-1 City. I think we'll score, Arnie to get us a consolation after they go into a 3-0 half time lead, but that will only sting them to get another two before they decide not inflict any further punishment on us.
moneybags team will beat us. no surprise really…there should be a cap on spending to even up the league as it is a joke and getting boring ! city will win the league easily this year as they are far better than anyone else…not one of our players would get on their bench other than arnie maybe…anyway here`s hoping for a shock west ham way result !
This is the game when the public become aware of the colossal genius of Declan Rice. And the monumental incompetence of Aaron Cresswell.
Newly promoted Wolves took a point off of this lot.
I watched that game on the telly and they fought every inch of the way. If we can match the commitment they showed, we might stand a chance of emulating their result, but Wolves don't concede possession quite as easily as us and furthermore, they don't have a midfield of lightweights like us, nor players like Mark Noble, Aaron Cresswell and Pedro Obiang doing ridiculous things and handing the game to the other team
Pep Guardiola has taken Manchester City to a new level. The day of "anyone can be anyone in this league" is gone when it comes to Manchester City. He's taken them to Barcelona / Real Madrid levels of domiance where they beat everyone from 7th down comfortably, with the rarely off odd day, when the opposition also give 100% and lady luck is on there side…This is all about putting in a performance, but every player could give 100% for 90+ minutes in this one & we could still be on the end of heavy defat..They play Man United today, who are 7/1 to win.
Still have nightmares over some of the performances we've put in against this lot over the last few years. That 3-1 away win seems miles off…It always seems that we end up with 10 men on the 6 yard box while they toy with us for 90 minutes and only take their foot off when the 4th goes in.
Watching the Manchester derby this afternoon, I have come to the conclusion Ederson can pass the ball better than any of our outfield players
They're gonna rip us a new one….
cant see anything other than a 4-0 spanking
The only mob in the league I don't mind losing to. Even if they play at 50% they'll still do a job on us
Reading some of the posts on here I'm wondering if there's any point in playing the game. Just give City the 3 points and say, a 5 goal difference
Another easy point for us. 2-2.
We will give it a go and lose 3-1 I reckon.
You sit back against them and you usually lose comfortably. You attack them and you usually lose comfortably…Let's get at them and see what happens.
we're going to get stuffed, they are the best side I've ever seen in this league
Impossible to play them at their own game with the personnel we have, hopefully AC will be back for this one. Just play it in the air when we can, play ugly and hope
Can I just say that I have an absolutely clear idea on how this match will turn out, even though we will be focused, hungry and well up for it!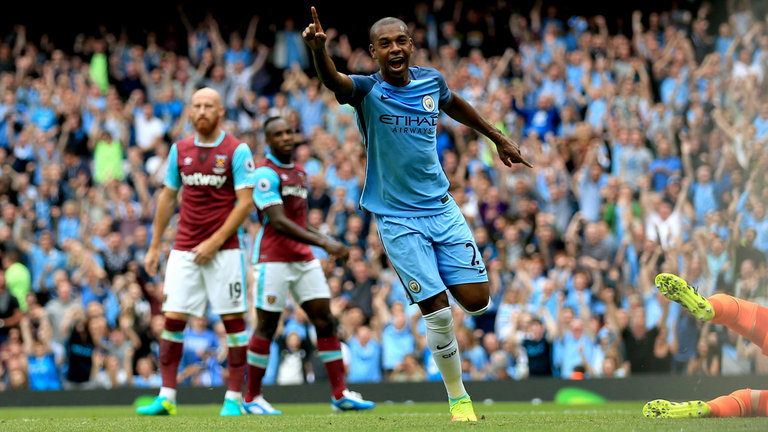 Pep will be sitting, worrying about our world class attack right now
One reporter in today's paper was calling them arguably, the best club side this country has ever seen. As someone who has been around for a while and seen most of the best sides in the country over the last 50 years I would say he's not far wrong
Worryingly… I think they can go one better than that and become one of the best club sides that Europe has ever seen. They are not even at full strength yet and they have both the spending power and pull to be able to add to their collection…It is frightening.
I've no doubt they will go on to be one of the great European sides. Such as the Real Madrid of the 50's. The Ajax and Bayern sides of the seventies. The Liverpool side of the 80's and the very recent Barcelona.
3 years ago we rocked up at their gaff and got the points – with City managed by Pellers. They have some better personnel these days but even so; stranger things have happened.
I need to start warming up my liver to handle the amount of alcohol I'll need to consume to cope with this 90 minutes of football
I've not seena better team in England and they have tightened up defensively now as well so are virtually unstoppable,
It's all about getting to HT level, turning this into a 45 minute game if possible
Mendy out for them which is a shame as I was hoping we could get at him a bit !…1-0 hammers famous win carroll 87th minute winner and a stretcher !
am i right in thinking if we forfeit it goes down as a 0-3 loss? …worth considering.
It'll be extra incentive for pellers to beat this lot. Hopefully he can transfer that to the team…AC coming on for final ten minutes to protect our 1 – 0 lead by winning headers for Arnie, and winning headers in our box (just don't use your feet big Andy, not in our penalty area
mendy is out as is bernanrdo silva but will be replaced with other multi million pound players. we don't normally have a chance but you never know
bernado silva has been a key player for them in de bruyne's absence. Another 11 injuries and we'll be in with a chance
We will batter them.. 5-1 to the mighty Irons
recon they could play Alisson in midfield…and still beat us….
don't concede in first 20
have some belief
dont invite them on…and a draw is possible.
Can't wait to see citehs superstars as they smash us off the park…A point would be magnificent.
Is David Silva the best player they ever bought?
Agree we will miss Snodgrass tomorrow. Expect a quiet game from Obiang so huge weight on Noble and Rice…Try hard and hopefully it won't too embarrassing.. just don't want our confidence dented too severely ahead of some winnable games.
It's not often I go in to a game fearing the worst. Man Citeh away and at home are the exceptions. Merson said a few weeks ago that at some point this season he could see them getting double figures in a match. I don't expect it to be against us, but I do see them winning comfortably. 1 – 4 (and Fabianski getting MotM)
Unfortunately, the games against the likes of City and Liverpool are where Noble looks his worst. He cannot play against a midfield with that level of movement, chasing shadows for 90 minutes.