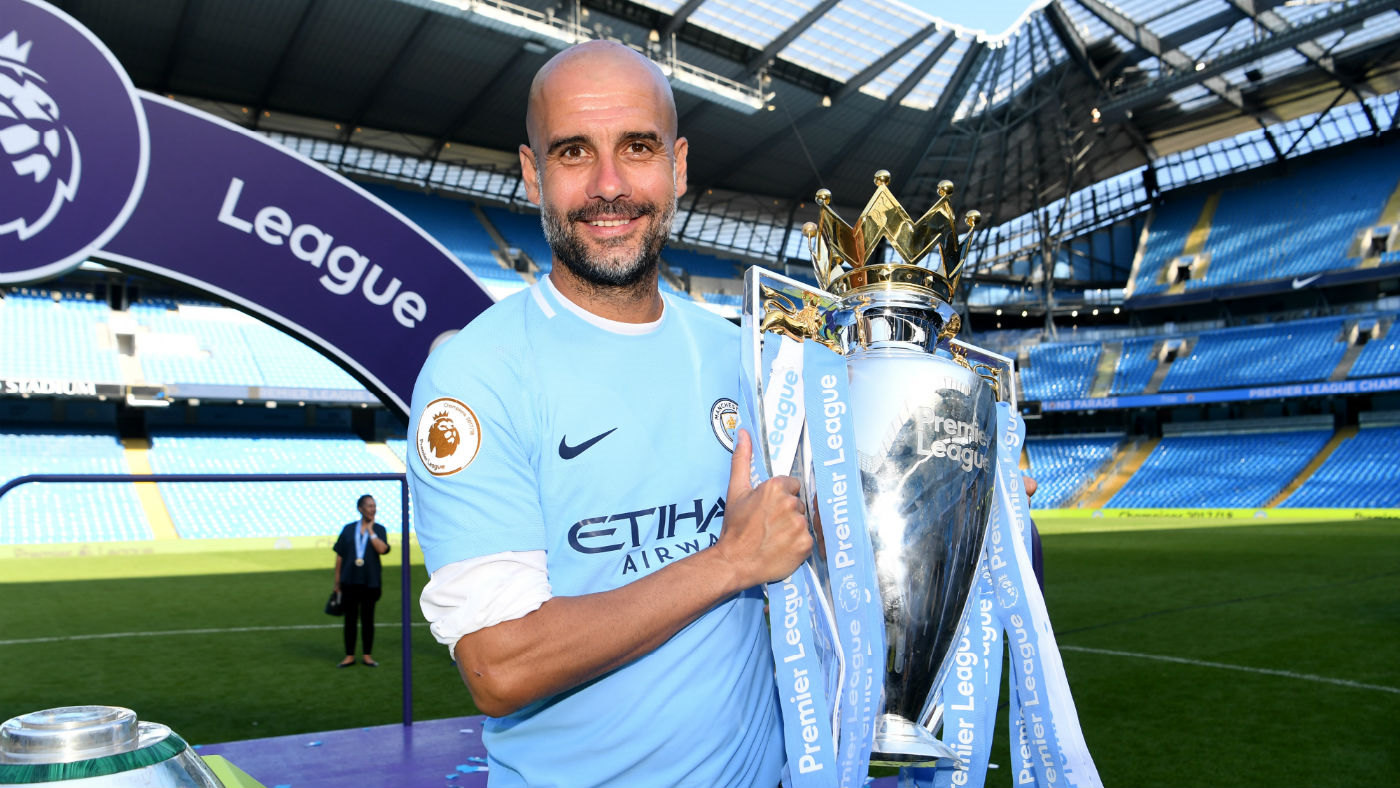 I am bit delirious from lack of sleep and being permanently overheated, but it feels like only yesterday since the last kick of the season. The first game in the post Arsene era, and the gooners are fairly upbeat. I completely understand that, but I think Pep will be well prepared for anything they can throw at us. The rags have been on top of the league for far too long, we need to fix that.
COME ON CITY !!!
Referee: Michael Oliver
Assistants: Simon Bennett, Stuart Burt
Fourth official: Andre Marriner
Team Selection
Cech
Mustafi Monreal Sokratis
Bellerin Torreria Xhaka Maitland Niles
Mikhi Özil
Aubamayang
And the rest…
Hard to be optimistic about this, they've got so much quality and then look at our defence. Yesterday showed the depth of their squad. If KDB doesn't play then Bernardo is more than capable for example.
We have enough firepower to sink them . Question mark over the defence but we are at home
I voted win, I'm with you on this. Think it is the best time to play them and we can send some shock waves around the league. Half the league have written us off to fail in a similar fashion to United. Which is daft because we don't spend as much nor have we hired an imbecile as manager.
In my opinion absolutely no better time to play the best team in the league. Much better to play them in the first game than 17 games in when we could be 12 points behind with them running away with it again…Will be a draw or Arsenal win…first game of the season and that….at home, the players will be fired up, no way do we lose this.
Think a draw…We'll surely concede, but we have two clinical strikers up front now. Auba will run Walker dizzy.
Only sure fire prediction is it won't be 0-0
As long as Lichtsteiner is ahead of Bellerin and Auba, Laca and Torreira are on the pitch, I think we win this…I really hope the Emirates atmosphere is different this year. A new manager, some great players and hopefully a new focus and drive. Lets get behind our team and show we are not to be messed about with this season.
First goal Mustafi from a corner
I haven't been up for a season to start like this for years. I love the fact we have City & Chelsea first, if we get 4 pts or more we'll all be happy and if we get 0 pts we'll probably say, its a new beginning, give it time! If we started against mid table teams and didn't win both we'd be disappointed. I genuinely believe we can beat City & Chelsea. Bring it on!
Wouldn't mind an Elneny-Matteo midfield 2. They've looked pretty good together all preseason and Torreira/Xhaka don't look fit enough to start judging from that Lazio game
Think that draw is about right.City looked quite confident against Chelsea even without some big names in squad.We can hurt them with Laca and Auba and we need some big performance with new manager at Emirates.2-2
Just saw somewhere that the ref is gonna be Michael Oliver. I voted for a win but I feel like i should change it now.
All the pressure is on city. I fancy auba and laca to cause them alot of problems…Cant call it purely because I dont think our defence is good enough. We need a disciplined back 4 and a few weeks of coaching wont fix that.
Lets end City's "Invincible" talk nice and early.
I think a draw would be a good start. IF we lose, I hope it wont be in embarrassing fashion like our last few games against them.
I think its a matter of will Emery dare to go for it against City playing at home or maybe be a bit cautious?
Most neutrals expect us to lose and Citeh fans will be baying for a win to start off the campaign so other than if we get a drubbing we have nothing to lose…Don't lose the game in the first-half hour, keep it today and we can win this. They'll take risks, won't settle for a draw until the last few minutes. If we keep their score down it will only take a couple of moments of brilliance to win and we have players capable of doing that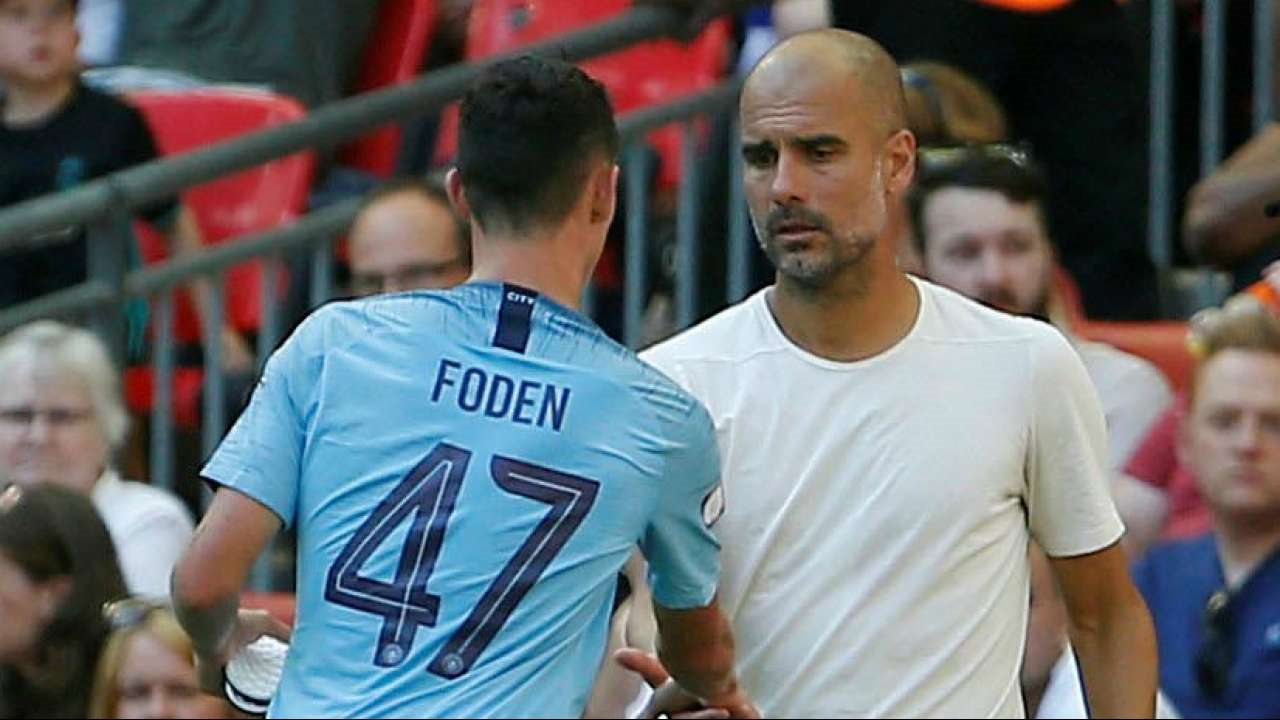 Went for a draw but got a strange feeling we could be in for a surprise…the team seems eager and in good spirits, Aubameyang and Lacazette is something completely different to Giroud in terms of goal threat and there's a whole new tactical approach, even if all isn't perfect yet.
One of most intriguing aspects of this first game is seeing what the team selection will be… He's watched the videos, studied the training sessions and given most a try out in the friendlies. Now comes the hard part.
I think we've made some decent signings and will be a much more dangerous animal then last year. However, we are still taking time to gel and learn Unai's system, whereas watching City destroy Chelsea – it's clear they are already a well oiled machine who know their system inside out (with the exception of Mahrez potentially)…I am positive for the season though, but feel this game will be too much of a test too soon for us.
The optimism here is amazing, we're rebuilding our team and we're up against the champions who bossed the league like nothing else last season and the majority here think we'll bag the win…Never change, my friends!
I'm fine with losing this, it's City and we have no idea what level we're at yet. It would be incredible to win this though! The hubris would be immediate and total
I'm more looking for performance than result. Let's see how well the lads are learning Emery's system. Of course City should win but if we can show that we've moved beyond some of the silliness of the past couple of years and that we're implementing a base for a more modern and sound approach then I'll be satisfied
We are much closer to a full strength XI than they are so that should help hopefully. I think actually it will be fascinating to see how Emery approaches Pep. He's never faced Pep with a team that really had any business being on the same pitch as Pep's talent wise. We aren't as talented as City but the disparity is nowhere near what is was for their matchups in Spain. Might be a really great chance for Emery to show that he can outclass Pep when the playing field isn't so heavily tilted in his favour.
I want to be positive but let's be realistic, this game is coming way too early for us and City has too much talent in attack for our shaky defense.
There's a good chance that we'll get absolutely destroyed on Sunday but I haven't been this excited for an Arsenal match in many years.
Hope we stop them from scoring 3 against us. That'll be progress.
Pep's way of playing is well known but Unai's Arsenal is a bit of unknow territory. The tactical approach may surprise us. It will be really interesting match.
There's never going to be a better time to play City with so many of their players coming back late from the world cup.
Cech's communication is **** anyway. Constant dithering when he's supposed to be sweeping up. We've already seen that in a friendly.