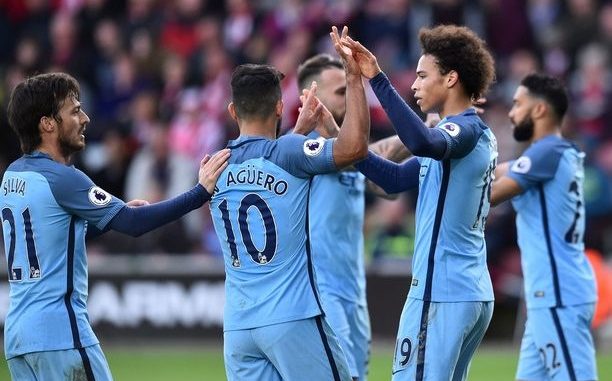 Time for the last hurrah, and I have combined comments from two threads for this one.  I quite enjoyed reading through this lot, and it almost made me feel sorry for them (almost!).  Have to admit though for the last game, I would like to see a full team sheet, and a cricket score to take us to 100 points
COME ON CITY!!!
Referee: Andre Marriner
Assistants: Simon Long, Richard West
Fourth official: Mike Dean
Team Selection
McCarthy
Cedric Bednarek Yoshida Hoedt Bertrand
Romeu Hojbjerg Lemina
Tadic
Long
And the rest…
Let the party begin City won't spoil the day.
Make it a scrap ffs…I would take a 1-0 defeat now
I think we have to play hard in the first 20minutes and then let the game settle.
can we just forfeit the game and take the 3-0 default defeat?
Let them get a 1-0 to take them to 100 points and just pass the ball for the rest of the match…Hopefully, Huddersfield lose both their games and we don't have to worry about it anyway
This game will mark 736 days since we last beat a top 6 side in the league…Got a funny feeling we will pinch this one…cheeky insurance bet placed just in case
Might be the cheeriest drubbing ever. Glad they've got the goals record already, though I'm sure they'll still want to get as many as possible.
Another thing – I would have hoped that, if we still needed a result, that we would refuse to give Man City a guard of honour (we did something similar at Brighton in league 1 which annoyed them), but, it's probably best that we do give them one and butter them up slightly. Maybe we can put up banners at the Hilton "welcome Man City", make sure they feel nice and welcome down here. The complete opposite to what Swansea did
A nice friendly kick about is in order on Sunday. If anyone on the City side thinks differently a firm reminder that the World Cup is just around the corner should be enough.
Surely we can strike a deal, we let them have a 1-0, they get 100 points and we stay up – everyone's a winner.
They will rotate. Pep has already said he wants to use all the squad over the last 3 games. They were already on the beach at Huddersfield. A few sharp tackles early doors with the World Cup around the corner will have them rethinking the 50/50's
3-1 Saints and party atmosphere.
Would love to see us go balls out for the win. Prove to everyone what we can do and that it is no fluke. Please no early City goal jitters. My heart can't take it
Do we go for it, or play defensively ???…Tough question
Play 11 men behind the ball for 90mins just to make sure…….
1-0 Saints, big Guido to score in the 96th and final minute before he is sold to Rotherham.
Just keep it tight and play on the break…Even we have won 8-0 in the prem, City are more than capable of sticking 6 past anyone in the league. It's not over yet, and I'll certainly be worrying if we're 3-0 and Swans are 2-0 up at HT…!
We can't sit in and just park the bus, doesn't really work against City, Huddersfield for most of the first half of each half pressed City back pretty high until they got knackered and sat deeper
Right. Let's go for this one, beat a Man City team already on the beach, and continue our run of finishing above West Ham every season since the promotion season.
One of the players should say to Man City that we will go easy on them, not hurt them, and agree that they can win 2-0. Job done all round.
We need to go in 0-0 at half time and hope Stoke play for pride, not Hughes hatred
A 10 goal swing is not going to happen.
In the unlikely event that City start running up a cricket score against us we will simply instruct five of our players to get sent off and forfeit the game 3-0. That would leave a Swansea side who have scored 27 goals all season needing to win 7-0…It's over, relax.
Bad news: City only have one injury.
Good news: It's Aguero.
Still worried. This is Saints.
Everyone is assuming City will play a full strength team, there's every chance a few kids who need appearances to get a medal will be in or around their team. People worried need to realise we're a PL outfit, not a non-league team and that Swansea are Swansea, not Real Madrid.
City average a bit under 3 a game, and Swansea average a bit under 1 a game…I'm going to put myself out there and say there will not be a 10 goal swing…But I may have a bet on it happening just in case.
5 nil lose. But thats fine.
Stoke are well capable of conceding five goals…ManCity will be fielding some hungry young players. They will not be a team feeling end-of-season exhaustion…The second half will be nail biting whichever way one looks at possibilities.
Hughes Stoke side conceded 7 against Man City this season, lets not forget. Anything could happen Sunday
Can't see much beyond a 0-0 stroll in the park on Sunday. Man City is a team full of players heading to the World Cup so will probably be at 80% or less. Saints under Hughes are becoming a decent outfit and no easy push over any more. Could be fairly interesting in displaying the finesse of passing between defenders and midfielders but I anticipate the atmosphere of end end of season testimonial…At Swansea I expect Crouch to sign off with at least a brace.
I'll just be glad when this season is over to be quite honest. Yet another dreary home draw to finish it off would be perfect.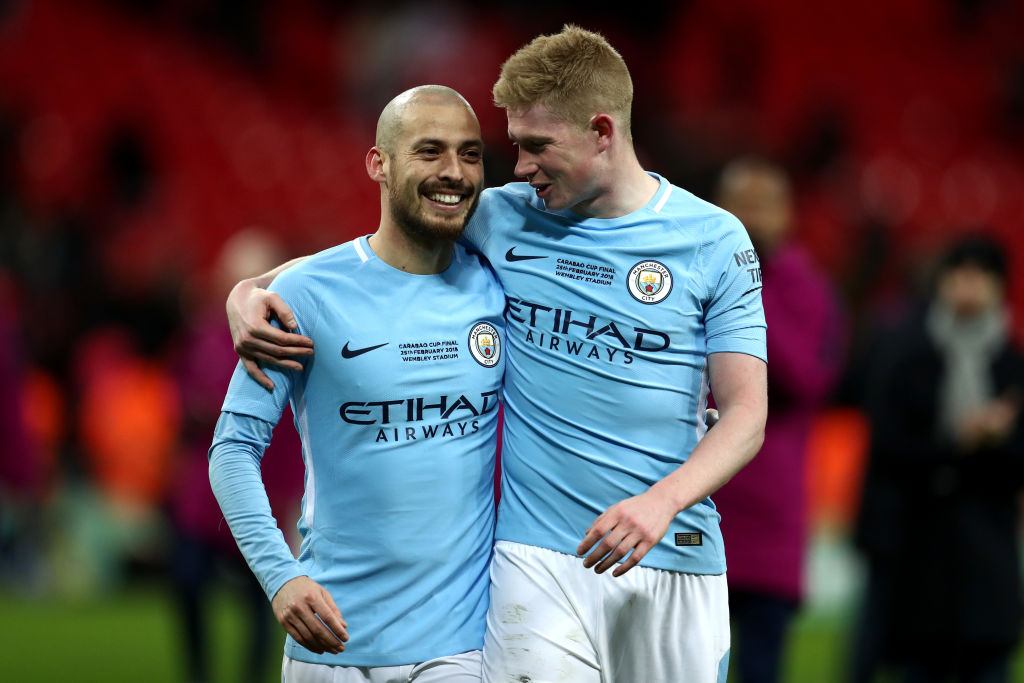 From the Guard of Honour thread…
Are we giving City one? …The respect shown might make them uncomfortable hammering us. Personally I think they are bs
I think we should give them one…In the true sense of the word.
They are the best I've ever seen in England, they've broken every record and they play as if it is still the Beautifal Game. So lets welcome them properly before we deal with them
If they promise not to get within 30 yards of our penalty box (actual penalty box not bottoms) then I'd be all for it.
I would hope so, by far the best side in the Premiership this season. Deserve it.
No, they've already had one, much simpler way to placate them. Agree a 1-0 defeat and to sell Redmond for £60m to them as Guardiola clearly loves him, sounds like a fair deal all round to me! Obviously if Swansea are 9-0 up, they have to let us equalise in the last minute too and we'll knock £10m off the Redmond price tag
A grad of honour for what exactly? Being a buch of show-boating dilettante effing multi-millionaires who have ruined the PL as a competition and English football for everyone else… Sod that for a lark! Sunday is not the time to star gaze and collect sky blue shirts. Time to show our own lads a bit of respect, they've had bugger all from most fans all season.
Not sure I get all these, 'kick the crap out of them' posts. I don't think having 9 men after half an hour is the best way to avoid a 6-0 defeat.
Saints aside they deserve one. They've been superb. 
There is no other remaining game…give praise where it is due..end the season with honour all round…and they did it without any Saints players, if it was Liverpool that would be different
The Premier League is no longer English football. Each team consists of international XIs wearing the shirts of what used to be English football clubs. Southampton are no different in that respect, it's just that Man City have been financed to take the cream off the international pile leaving clubs like ours with cheaper players. The only English element left in English football are the fans…Giving the League Champions a guard of honour is one traditional element that still survives which it would be nice to see respected by our team.
We should definitely give them one. I could say its because they deserve it, which they do, but really its because the more respect we show to them the less likely they will beat us 8-0!
If we don't give them a guard of honour, it might ignite the rage in their collective bellies and put them in such a mood that we lose 7-0