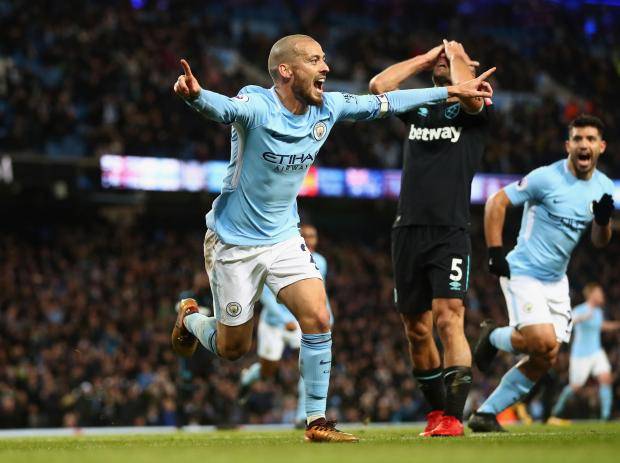 A few words of wisdom from East London. Well not really wisdom, but it is quite entertaining, and it's fun to see their pain. I had one of the worse nights of my life at Upton Park and I really want to see us continue breaking records. I've never been to their new place, and I have no intention of going. I hope the travelling Blues have a good day out tomorrow, and wrap up, its going to rain
COME ON CITY!!!
Referee: Neil Swarbrick
Assistants: Scott Ledger, Marc Perry
Fourth official: Bobby Madley
Team Selection
Randy
Byram Reid Fonte Cresswell
Feghouli Noble Obiang Antonio
Lanzini
Carroll
And the rest…
Well, after today's gutless performance, I can't see anything other than an away win
Pointless thread as we are going to get battered, if it is less than 5 I will be amazed
We will nick a point 2-2
You have to wonder what the point is in even turning up for this one. I know I'm only going for the alcohol with mates before hand…We'll again play deep, with Arnautovic a lone figure around the half way line. Probably Lanzini in for Mario…Man City will play within themselves and slice through us whenever they feel like stepping it up. 0-2 at half time. 1-4 at full time. Chicharito on with 15 mins left to get our goal…We'll all wonder how there's been so many times this season Moyes has let us concede 3+ goals in a game, then we'll spend a week talking about Joe Hart playing in the next game and complaining we don't give anyone a go. Same old, same old.
Adrian to play out of his skin, but still let in 5
Well, you never know in football. But I would be absolutely amazed, astonished, gobsmacked and utterly delirious if we got anything out of this. Us 0 City 4….And never mind City going for the hundred, the way we're going we could yet end up letting in 100 over the season
Dear Man City,
WHU fans here. We've always quite liked you. So on that basis, please don't rip us a new one next weekend.
Kindest regards
WHE&C
0-6 ….Thank **** I am working that afternoon.
Right! Time to be brave and get the ky jelly out!
Every single one of us predicted a total mauling in the other fixture we had against this lot, earlier in the season…We lost it to a late goal.
I came home from the Southampton game riding a bit of a high for some reason I then bought tickets to this…. what the hell was I thinking? I went to the carling cup game last year as well. ..what is it they say about fools and their money? yeah I was a fool on that evening! …it'll be at least 3 for them, how many more is anyone's guess.
Can't WAIT to see City's superstars dismantle our midfield!
if we even had one to dismantle it would be an 100% improvement
New PR promotion for the game. 'Come see Man City's superstars score their 100th PL goal (currently on 98) and possibly break the PL record of 103 goals' 'Click here for tickets'
Defend for our lives and I'd play Carroll up top as the long ball option and potentially hold up play, put Arnie back on the wing or in behind.
We're not going to out-pace them, or out-pass them, or out-muscle them, or out-tactic them. The only thing we may be able to out- them at his lobbing the ball onto Carroll's head…So yeah, Carroll to start this one and an old-fashioned aerial bombardment. We literally have no other choice…
Unless Lasagna's on the menu.
Liverpool showed the way to beat this lot, they're **** at the back, so we should go for it from the start. Get Carroll, Arnie and Hernandez on the pitch at once. We might as well drop all our midfielders and they'll be passengers when City start passing it anyway. Concentrate on winning the ball at the back then breaking on the wings or over the top. I think we'll win 6-4
Man City keeper Ederson: "I want to score before the end of the season"…worth putting a few quid on?
I'm going to say a 1-1, with us leading until the 89th min. They will set a new record for the number of shots at 79. We will have just the 1.
I'm just going to watch this unfold from behind the sofa, with my eyes blindfolded and my ear muffles on … it's going to be a horror show …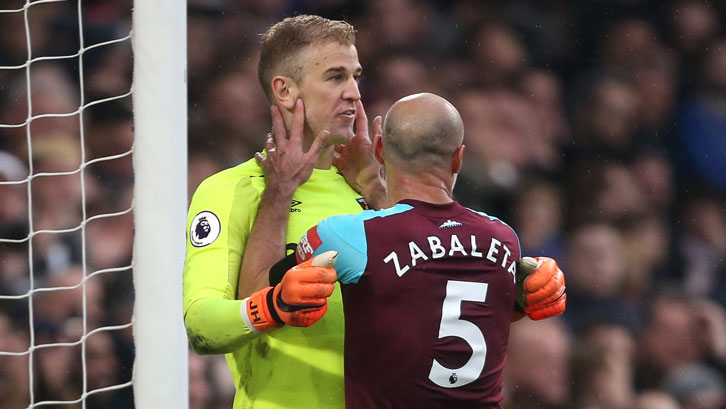 Bloodbath, wave after wave of attacks from the superstars…Guardiola won't let them go easy, we're at 9/1 to win…1-0 (Rice 90+5, needs to be the very last touch of the game)
Their performance against Swansea was the biggest mismatch I think I've ever seen in a prem fixture. Period. Swansea had 17% possession or thereabouts…No idea what the best approach is given we can easily ship 3 goals against sides that barely score, and could still be saved or sunk by goal difference come totting up time. Not that it matters, it's Moyes – we know how we're going to set up.
I expect it will be the largest defeat for any side this season. They will score at least 8.
Annihilation
Anyone want to come Westfield with me and do some shopping whilst the game is on?
It's quite important for reasons of morale and goal difference that this doesn't turn into a slaughter. 
But better teams than us have failed to keep the score down and even under 'defensive' Moyes we've been regularly tonked. I would actually think of playing Hernandez with Arnie (and Lanzini) simply so we retain the ball better and have a chance of pressing them back a little. And bring on Carroll with at least 30 minutes to go, not at the end. If it's 0-2 then that's a moral victory.
One positive thing is that we are saved the embarrassment of having Hart in goal
The record win in the PL era is by their rivals Man Utd, 9-0 over Ipswich. I'm sure they'll want to go one better and stick 10 past us.
0-6 and City overtake chelsea as the highest ever PL scorers
Nothing to be afraid of – they have nothing to play for and we have nothing to lose
Christ, one poster thinks the game is at night, one forgets that Hart is a Man City player and one thinks that Aguero is playing. And I thought this was the age of information at your fingertips
They are chasing records and no way they switch off for this one. If we keep it to 3-0 we are doing well…If they score early then it could be a cricket score
What Man City have in abundance we are sorely lacking. Pace…Sterling, Sane and Jesus will murder us. We need Kouyate and Masuaku to take one each, then there's still one spare and we've got no one else who can run so we're dead.
Any bricklayers on here who could brick our goal up each half?
There will be 56 thousand bricking it on Sunday