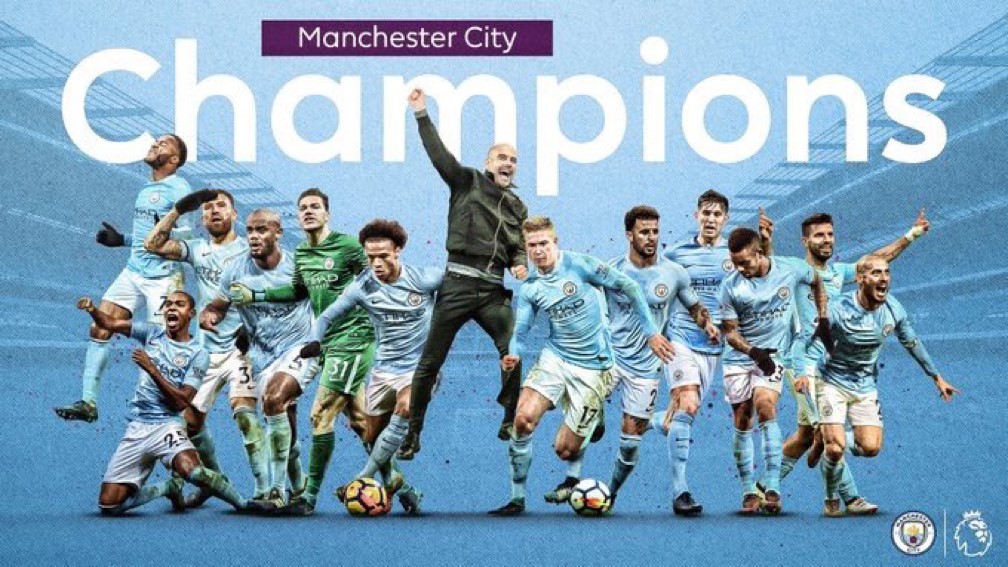 CHAMPIONS…. I love that the title of the thread on The Jack Army forum is The Champions v Swansea City. I'm so relaxed for this game, I may not even need a beer. No, thats crazy talk, there will be beer. It's time for a party 
COME ON CITY!!!
Referee: Craig Pawson
Asisstants: Stuart Burt and Constantine Hatzidakis
Fourth Official: Paul Tierney
Team Selection
Fabianski
Roberts — Naughty — Fede — Mawson — Olsson
Dyer ———– King ———- Carroll ——— Clucas
J Ayew
And the rest…
Congratulations to City on winning the Premier League courtesy of help from your local neighbours United. It couldn't have been written better as a film script really…Perhaps on Sunday Carlos will go and attack them to try and win the game rather than defend for a lucky point…They will be in party mood and probably will not be entirely on the ball…Swans to get a great result here
Give em a guard of honour, bow down and tell em how great they all are, look meek and humble before kickoff….then turn into footballing lunatics, chase and tackle everything, and take a point.
pretty much spent 90 mins bowing to them already this season (during the match at the Liberty)
No problem with that, we always show class on these occasions…So long as we give a good account of ourselves on the day, what harm can it do.
I have to admit I'd be more than happy with a lucky point & no damage to our GD…But I'd be ecstatic if little old Swansea City could turn them over & spoil the party…..!!
An athletes body can remain dehydrated for days even up to a week after a binge session so hopefully they'll be on the razz for a little longer yet
Well that's one less to worry about then…Aguero out
Get well soon Sergio
Jesus , Sterling , De Bruyne, Sane , Silva x 2, Delph Walker & Zinchenko…hmmm
Is it Jesus!!!! Sterling, De Bruyne, Sane, Silva etc etc, or you saying Jesus as the player?? …Basically we don't have a prayer.
I think Citeh might get one
Doesn't matter who plays Citeh are light years ahead of us, everybody else too
Man City`s title winning coronation in front of there own fans, just hope our better goal difference over our relegation rivals is not wiped out, I fear a 4 or 5 goal defeat here.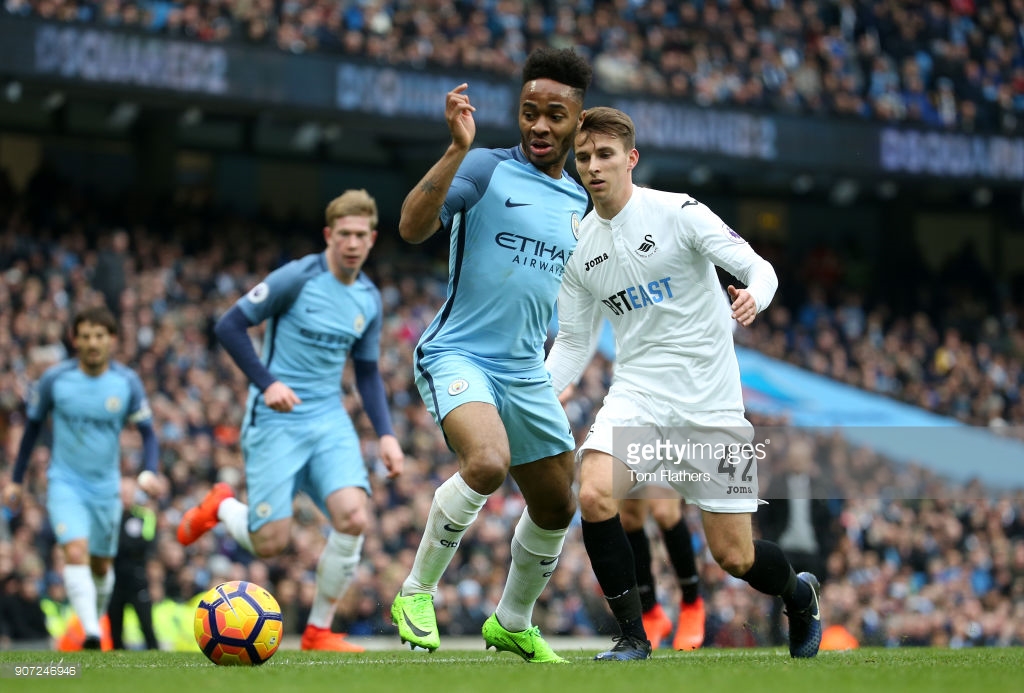 Wigan beat them a couple of months ago…
We beat Liverpool
And Man Utd, Shakhtar Donesk and FC Basel have beaten them too
Pep might play a few squad players in this,so they qualify for a winners medal. You need 5 games to win one.
Sunday is all about damage limitation. Goal difference is shaping up to play a big part at the death. The Jackal needs to drum into the players that the mustn't let their heads go down if and when we go behind. Keep fighting, boys. If we can get away with a two goal reverse, that would be an achievement.
Now they have the league won, I just hope their players take it easy to protect themselves for the World Cup.
In my opinion, if Man city went on the piss Saturday morning they'd still beat us.
They will want to put on a show for their fans, especially after what happened against Utd. Everything crossed for a draw.
One of ours needs to go in on one of their World Cup bound players with a heavy challenge (Nothing naughty) early on to show them we're not messing about. See if they hold back a bit from then on.
They will want to put on a show for their fans, especially after what happened against Utd. Everything crossed for a draw.
Our problem if we do get chances and score is then our defensive mindset when protecting a lead. We could be 3 up imo and still lose agaisnt this lot.
If we lose we don't want to get stuffed as goal difference could still be crucial