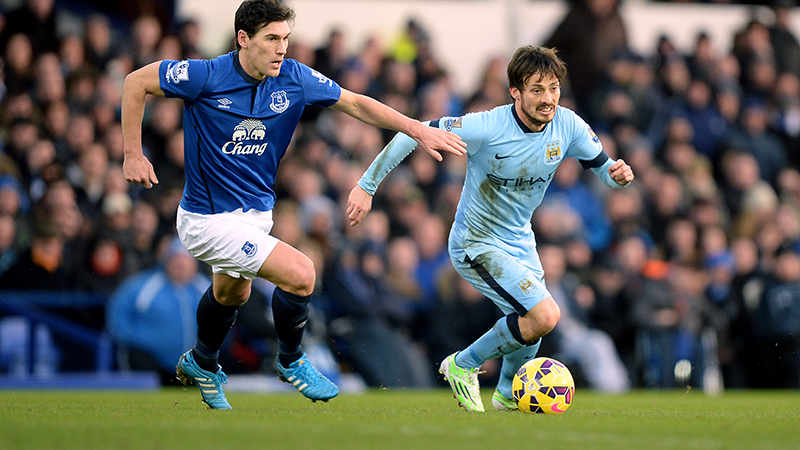 Finally we are back to normal service, and I hope that means taking all three points  tomorrow night. These comments are not that bad at all, all things considered.  It could just be that after reading the garbage on RAWK anything would be good. If nothing else we need to take revenge for the last time we met
COME ON CITY!!!
Referee: Paul Tierney
Assistants: Eddie Smart, Derek Eaton
Fourth official: Michael Oliver
Team Selection
Pickford
Coleman Keane Jag Baines
Shniederlin Rooney
Davies
Walcott Tosun Bolasie
And the rest…
Hi all. What do we reckon for this then? …We're safe but it could go one of about three ways… We'll play with no pressure now, coupled with the home advantage, and win…Or we could be simply swept aside by a really good team (who didn't beat us at their gaff earlier in the season when we were actually truly woefully awful btw)… Or they could be saving players for CL and rest a few and we'll win… Who knows eh? Perhaps we could actually enjoy the game now the pressure is off?
Them resting players has no difference they have so much depth
Might cancel my BT Sport subscription Saturday morning.
an 'expected loss'. just hope they don't embarrass us again. getting beat by these is no disgrace, the manner in which it happens however does. Is it not May yet.
realistically they should absolutely bum us because they're just quality aren't they…can just see a 1-0 in the dying minutes and fat arse running down the touchline with a pint of gravy and then signing a new deal after it…COME ON CITY COME ON CITY
Allardyce v Guardiola…Fascinating tactical battle
A damn good thrashing
..up the Toffees but roll on the end of the season
I remember Jose labeling Big Sams tactics as 18th century football . Wonder what will Pep say in his post match interview 
A battle of football masterminds Lardiola v Guardiola
If Ramiro isn't playing then Everton should forfeit.
0-4
5 at the back, routine 3.0 to city, the grinning gravy gobbler to blame the player's for not following instructions.
Going by previous history v City. We should win this comfortably.
We'll win this, then City will be fuming and go over to monster mansion on Wednesday to give them a hiding.
…please don't injure any of their players because they have more pressing business coming up.
i expect the intestinal fortitude we've displayed all season, to persist. A little will depend on whether Capt Jags is available…he is an incomparable leader…So, either 3-0 or 5-0 to Mansour's subbuteo set.
It's a late kick off 
No footy for a fortnight 
Boozy afternoon 
Goodison rockin 
You never know 
2-1 blues
Head saying, "We're rubbish at footy, City are boss, and we will receive a comprehensive bumming". Heart saying, "I love the Ev, but I think we will receive a comprehensive bumming". Conclusion – we will receive a comprehensive bumming. Or we're in for a typical 'Everton that' scenario – we play them off the park, they collapse and don't take another point all season, letting the RS in to win the League.
Pep still hasn't beaten the mighty Everton. Comes from having too much respect knowing what a world class outfit we are. Expect him to play 10 at the back to try and nullify our attacking prowess. If they are lucky a backs to the wall display might just earn City a draw. 
He's going to start Schneiderlin, I'm quite confident of that. 2-0 City with us registering maybe two shots total.
We get battered here, I doubt our players are up fornit
We can at least have a go and still salvage 7th place. Be alarming if the players have give up already and are thinking about their holiday plans.
1-6
Would be terrified of this game if we were even half decent, which we aren't. A competent manager with a pair of balls leading Everton would be thinking to himself, right i have got 7 games left to try and make it harder for them to sack me so lets go for it because we are safe and nothing to lose. But nope, the negative defeatist numpty will already be setting us up not to win but to try and scrape a draw. We will get beat either way so the clown may as well just go for it and go down with a bit of honour, but he wont…7 games left with him in charge, soon to be 6 games left
Against all the odd's, we could win this one.
City has a poor record at Goodison as of late…I am cautiously optimistic.
Take a look at Pep on Saturday…He will manage Everton one day. Sooner than you think…You heard it here first.
We've got a decent record against these – unbeaten in the last 4 league matches, I think – and Goodison has been a bit of a fortress
for a few months now. Not saying we will get anything, but I wouldn't be surprised.
They will feel they owe us after last season…Sam will play for 0-0.
We concede in the first ten minutes and it never gets any better after that
Might just nick this one y'know. They have "bigger fish to fry" as it were.
Dont tackle them. Leave them in peace. No injuries for them and allow them safe passage through to the CL game…We need to focus instead on the derby and how best to scupper Liverpool's chances.
Come on Everton…Let's not embarrass ourselves
Going for eight nil City. Cart horses Jagielka and Keane starting while argentine international Mori watches from the sidelines.
At least four nil, at least.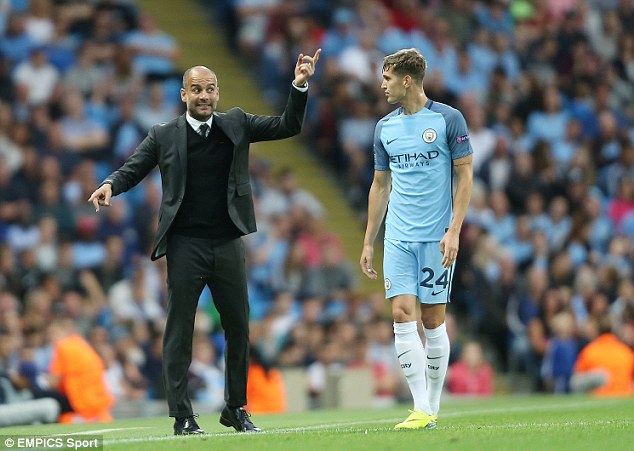 I wonder how many people are dithering on renewing season tickets, the result of this game could sway it.
Happy we got to 40 points today, next two games are against City and L,pool, both of them are scoring goals for fun. We have a good run in after those.
These next two games are going to be horrendous. Just hope we don't get embarrassed. Rooney won't have the legs to play midfield in the city game. He will probably get sent off. I can see sam going ultra defensive. I'd play klassen against city. They aren't a physical team and think he would suit that. Still think we will be beaten 1-3 Cenk getting one
They're one of the best pressing teams around, so it'd be a massive mistake to play Klaassen imo.
Very nervous about the next two games. De Bruyne will destroy us in this one and Salah in the next.
Really looking forward to Coleman and Sane actually!
have faith lads  we have a half decent record against these guys.
They'll wanna win the league against United so they will come out all guns blazing hoping to put us to bed early and I can only see that happening. 1-3 loss Cenk with a consolation