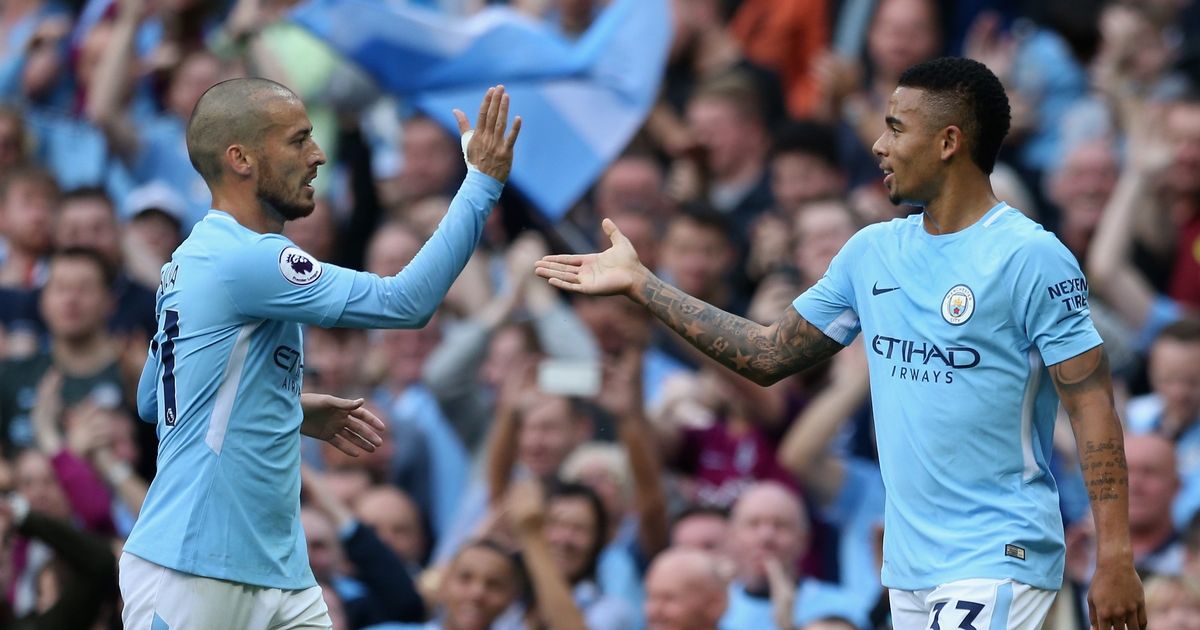 So it's a wet Monday night in Stoke next for the boys. It's not the most exciting prospect to look forward to. It is one step closer to the title, and I suspect that is what Pep will have on his mind. The team have been rested, and are jetting off to the sun after this game. With all that in mind, I am expecting a decent performance tomorrow. The comments below are the same pretty much the same as every week, so don't expect too much
COME ON CITY!!!
Referee: Jonathan Moss
Assistants: Adrian Holmes, Andy Halliday
Fourth official: Andre Marriner
Team Selection
Butland
Bauer
Zouma
BMI
Pieters
Allen
Badou
Ramadan
Shaq
Jese
Crouch
And the rest…
All I want us to do is put up a decent performance, defend well and try and create a few chances if possible…If that's a 0-0 draw or a 0-4 defeat what will be will be, Man City are on a different stratosphere to us at the moment, but we can still move onto the next game with a few positives if we play as well as we can to combat them
I can see a thoroughly depressing 3-0 defeat with a stoic rear guard defensive formation with Man City having something like 75% possession. Entertaining stuff this Premier League.
If we played Wigan now they'd probably beat us.
I'm looking forward to it about as much as I'm looking forward to the next time I shit myself in public.
Always look forward to playing the best side in the league. Let's get stuck in them and give them something to think about
I'm wondering when they will declare,after 3/4 goals,then stroll through the rest of the game in 1st. Gear.
I would usually want to see the best players injured or suspended before they play us but i wouldnt mind watching the class of de bruyne and aguero
We'll get something out of this.
We're going to get bloody obliterated.
Of course there is pressure us to stay up, but seriously nobody expects anything but a routine win for City here. This is a free hit, a bonus…We have started to defend properly again, 3 clean sheets since Lambert arrived. If we can shut them out first half, then you never know. It'll give the crowd some encouragement. We all need to really get behind the lads.
They are that little bit too good and we are a big bit too poor to put this in the possible upset category I'm afraid…As has been said above the only thing you could really draw from that Wigan cup tie is that Wigan looked a distinctly better set up than we are.
Shall we just forfeit the game now. We don't stand a chance. Maybe cause a power cut just before the players arrive so we don't play
We will fucking annihilate them.
Aguero is guaranteed to score his 200th Man City goal next week, of that I'm certain.
Overrated, fan beating twat.
Need to batten down the hatches and don't let them get through us through the middle. They struggled to break down both Newcastle and Huddersfield away, and we can do the same if we're organised and committed.
I'd play Ramadan,Shaqiri & Jese as a front three and play on the break…It's a nigh on impossible task mind.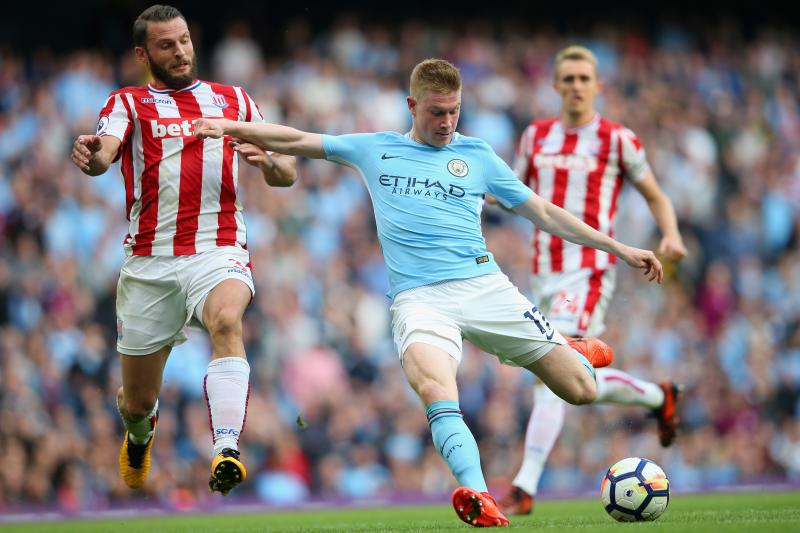 3-5-2 . Wingbacks and plenty of crosses. Expose Stones for the fraud that he is.
Best hope is for shit weather to level the skill a little and then some very early reducers so they hopefully will be fearful of major injury. Hopefully Pep then asks his chaps to nicely not try and save themselves for later games…..then we need to actually try. Otherwise, well we are just screwed.
They are very good at FALLING DOWN and looking TO GET TRIPPED especially in the 18 yard box…I greatly admire them but hate the cheating that goes on in the modern game…PS Media heroes Kane and Ali are good at it to.
Hughes and co have pretty much fucked up every club they have been too.
Our only hope:  Guardiola is kidnapped by Spanish secret service as well as his backroom staff and the Spanish contingent, charged with treason and imprisoned awaiting trial
My tin hat is well and truly on but I think Crouch must play…We cannot possibly try and play out from the back because they swarm all over you and there is no point hoofing the ball up to jese…We need to go all industrial and lump it up to Crouchy and then somehow get someone up with him – Shaq? – to pick the bits up and hold it up, simply to give us a breather and any possibility of scoring.
It will be a miracle if we score!
As daft as it sounds given our situation it's probably the first game since Man Utd away on Jan 15th that the players will be able to play without pressure. I think our fans will stick with the team whatever happens on Monday, nobody expects us to get a result and hopefully the players will be motivated by that and put in a committed display.
This is the one game out of those left that we need to be dusting off the old Pulisball manual. I believe there's a copy taped under the managers seat of the dugout at the stadium.
Their fans are starting to grate, now. Just had one on TS saying how well they had recruited, lately and "How can people play us?". Fuck off, mate, you were run worse than us until Sheik Yamani bailed you out…You've bought the fucking title, cup and anything else you win. Yeah, miracle workers, aren't you, buying all the best players and fashioning them into a good team? … Smug, deluded cunts.
They even buy players they don't want but don't want anybody else to have. Then they loan them out and don't give a F—-K about the players career…Chelsea are the same.  Should not be allowed.
What's the record defeat in the Prem it could be in danger.
It'll be a routine 2-0 or 3-0. We'll frustrate them, Pep will have a cry about it, they'll do enough, we'll move on to a game we have a chance in.
11 men on the goal line for 90 minutes.
If we come out the other side of this match with our GD better than -30 it will be surprise
Which people with pace might they be then mate? …Man City are 100x better team than Arse and if we try and match them in any way they will murder us…We need to either get up them or lump it up to the only asset we have which might just give us an advantage…As we don't have the players to get up them any more, Crouch must play.
Believe me this will be closer than people realize, saying its going be a record score etc etc is horseshit, maybe when Hughes was here but people are forgetting Lambert has done a fine job so far, we are 9th in the form table with a plus1 goal difference and only City and Spurs have conceded fewer since Lambert arrived.
This is one game where I will be completely relaxed because I can't see anything other than them winning…Everton game will be incredibly nervous
Not a chance of a result
They've lost more games than us since mid January.
Got a feeling in my water it's our turn to cause a shock the weekend results have gone for us so far, wolves are throwing it away, I tell you were gonna get 3 points……….either that or I've got a water infection