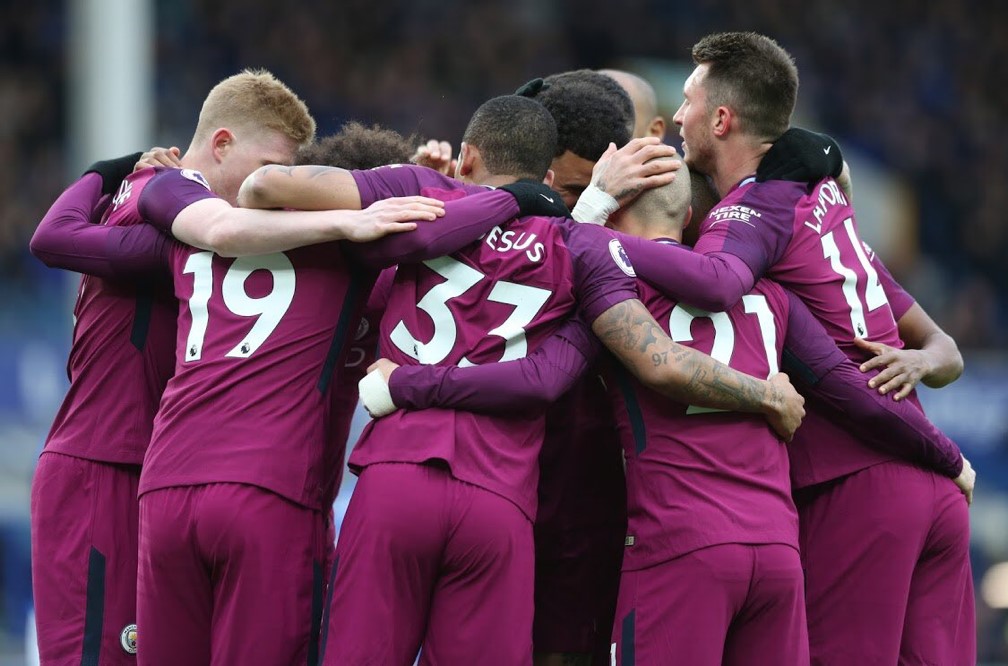 I'm posting this a day early (for me), to spread out the pain. I will be visiting the rag cafe before weekend, and back for round two with this lot next week. I've also tried to use the shorter posts, to make life easier for all of us. This game has completely stopped my usual pre derby nerves, but I still want the whole thing over. The one thing the dippers don't have or understand is class, and we have already won that battle.
COME ON CITY!!!
Referee: Felix Brych (GER)
Assistant Referee 1: Mark Borsch (GER)
Assistant Referee 2: Stefan Lupp (GER)
Additional Assistant Referee 1: Bastian Dankert (GER)
Additional Assistant Referee 2: Marco Fritz (GER)
Fourth Official: Markus Häcker (GER)
UEFA Referee observer: Jørn West Larsen (DEN)
UEFA Delegate: Tormod Larsen (NOR)
Team Selection
Karius; Trent, Lovren, van Dijk, Robertson; Henderson, Wijnaldum, Chamberlain; Salah, Firmino, Mane.
And the rest…
I hope Anfield on Wednesday is a red-hot cauldron making the City players absolutely terrified! It'll be a close game, I think, but I'm confident of a win in the first leg.
We could lose the first leg against city 3-0. They're a superb team..  it wouldn't be a disgrace in many ways…But I think we've got a reasonable chance… they let you play and we like to play…I do reckon the second leg being away is the biggest disadvantage.. would be Klopps biggest victory if we get though this round.
Reasonable chance ?  We have more than that mate. I make this one 50/50 all the way. They might be a great side,  but we're fucking electric too when we're on it, 
To be honest I don't care about being away 2nd leg I never buy into that theory.  We wont be shitting ourselves going there I wonder if they can say the same. 
Haven't looked forward to a game as much in ages…It's one of those games where absolutely any score wouldn't surprise me, except a 0-0. I quite fancy both teams to win their home game. 
There's no pressure on us for these games, we can play with freedom, I think we will need a 2 goal lead for the second leg if we are to win- They're a brilliant team but we are probably the best equipped to deal with them and the last English team they would've wanted to play
Guardiola said he will prioritize the return leg over their derby, it may be significant to their supporters, but Guardiola doesn't give a damn.
Keeping them at 0 is key. I think we can knick a goal or two at the etihad, making the away goal rule key. I dont understand why people rather have the return leg at home, ive always preferred the return leg away due to this.
Doubt there are too many surprises tactically. Just avoid a major gaffe and we'll win. City suit us just fine. Been a long time coming, a game of this magnitude. Whatever happens, well done on getting these nights back redmen.
Trent v Sane has to be a huge worry …Thought Zaha gave him a torrid time first half yesterday but much better second half
Let's twat these manc bastards
It's up to us as a fan base to make these City fuckers shit themselves at Anfield and give the team as good a chance as possible. At present they are clearly a better side but as we have shown before they are beatable if you put the effort in.
A reason why Pep and Klopp have such intriguing matches with each other is that despite being very good at what they do, they are both unpredictable. Consider Pep's yesterday's quote. "The lineup in the derby will be decided by the first leg against Liverpool". He knows the Blue Mancs will hate it ( at least the locals ) but he doesn't care…I'm almost certain he'll pull off something along the lines of what he did at Bayern against Klopp (Martinez as second striker / AM and lob the press with the accurate long balls from keeper and defenders). It worked well. I'm also certain Klopp knows this and would be expecting it, considering the kind of goals we have conceded against United and then yesterday. I'm almost ready to see us play 3 at the back, with Matip / Lovren as the sweeper in front of Karius, to provide that extra cover after the knockdowns from Fernandinho…Its going to be very intense and intriguing. I predict a 3-1.
Our only chance is to play to our strengths and try to pounce on their mistakes in their own half just like we did in Anfield game. There's no point trying to dominate the ball against them when we're not technically good enough for it anyway. Even though they're amazing their style really suits us and gives us a decent chance of taking a lead to their ground.
These lot are shite
The league game at Anfield was a good example of this and we took full advantage in a 10 minute spell. I can't think of too many teams that could force this Man City side into rushing passes out from the back  like Liverpool, we are the pressing masters under Klopp and that gives me hope for winning this tie.
I want City players looking at the Kop in the same way United players were looking at us before the Europa game kicked off.
shitting bricks about it already, I hope Anfield is the loudest its ever been
Think well pick them apart like Real did to Bayern a few years back despite Bayern dominating possession 
Real David v Goliath game this. European Minnows Man City against 5 time winners Liverpool. Must be such a privilege for them to visit one of the great European Stadiums.
Chelsea losing today makes the game against Everton less important, do you think Klopp will rest players between the two legs against City?
Oddly enough I'm not worried about it at all, and think we'll win. The atmosphere will be a sight to behold and let's hope it's something like that 2014 game where we booed every one of their touches for 90 minutes. I just hope we don't concede because there's always the big potential of losing the tie on away goals and that would be far worse than if we just got smashed over two legs.
The derby is the last thing on my mind right now. We got bigger fish to fry
Was mildly disappointed we drew Man City initially but now am so looking forward to this and in a way I was more worried about the Palace game yesterday whereas this feels like a continuation of the great times we had under Rafa, even though it's been a long time, can't wait.
We keep them to 1 away goal i think we win if they get 2 away goals or more i think City win. We will defo score an away goal at City. I will take 2-1 on wednesday all day
I think we can keep a clean sheet here
Sounds like Aguero won't be fit.
Starting line up costs on the weekend…Liverpool £228m…Man City £398m
James Milner will spend the entire game in Sane's rearview mirror if he was played at right back/ wing back.
Be interesting to see how we counter-act Ederson's distribution/ fix the clear RCB/RB vulnerability. Klopp will be very aware of it all, thankfully…Our front 3 again would be the difference. If we could get an early goal, gets the crowd rocking City will be in for a big fright…Despite what City players saying they zone out when playing, that is completely bullshit. Even Michael Jordan and Tiger Woods got affected by whistling fans…No one does noise like Anfield.
2-1 is a good score. I think we are good enough to get a score draw at the Emptihad.
two more sleeps!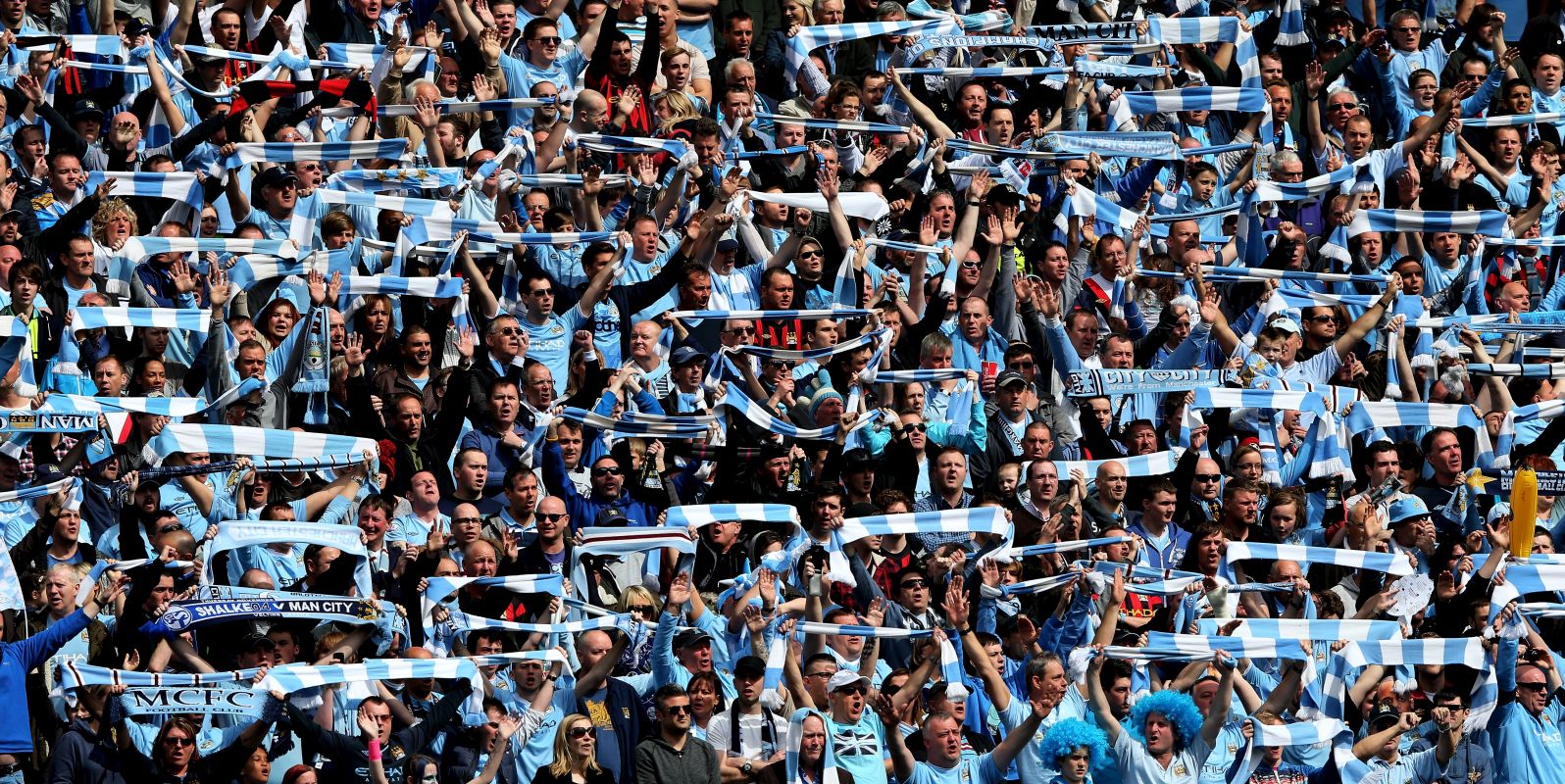 20 years ago we played this shower twice in 4 days at Anfield scoring 10 without reply. I wish they'd fuck off back to their Peter Swales inspired shiteness. I think we'll do what Klopp's Dortmund did to was it Real or Barca in the 2013 semi final and blitz them .
I haven't felt this invested in a tie for a long long time. Possibly 2013/14. I can't see how we can outscore these lot over two legs…Pep has said he doesn't want/expect a clean sheet, just wants to score goals in the first leg. So it is all caution to wind from City. Do we do that…We need huge performances from everyone because City will be putting in their best.
Gut feeling says this will be much more defensive two matches than people think.
Saw their game at Everton on Saturday and they look frighteningly up to speed…Gonna be a tough night for us…If we can score first again and get the crowd going mental then I can imagine a win for us but they will have learned a lot from the January game…I see a score draw in the first leg 
To be fair, a game against Everton would probably make most teams look good!
We'll have to be rock solid defensively, across the whole pitch, to earn chances.
All I'm hoping for is that we don't gift them easy goals – I want to see them forced to play to the best of their abilities if they want to score against us. I want to see them pushed to the edge psychologically and physically – if they can best us under those conditions then fair play, but don't give them undeserved gifts.
We need to play at a level we haven't played at this season, or one of theirs needs to have a couple of big errors. Would be great if Fernandinho gets red carded early on…But, that game against Everton, especially the first half was frightening.
Silva's availability is a big plus for them. He really is tidy in a tight spot…What we lack in midfield, unfortunately.
Same referee as Sevilla away then. He was, and I use the technical term, absolutely fucking shite
Lets have a few low pot shots at this keeper. I haven't watched him all season but he was out of position for Oxlade-Chamberlains…goal at Anfield and his effort for the Everton goal on Saturday wasn't great. A wall of noise from the Kop wont help him either.Step up Mr Can.
Think many will want the plucky European minnows to beat the European royalty.
Can't wait for this. Been a long time since we have had a knock out fixture of this magnitude. I have been to some massive European games over the years (Chelsea, Arsenal, Barca, Madrid,) but this City side have as much quality if not more so than some of those teams we faced. We are going to have to make Anfield the 12th man once again and I reckon we will do. In the league fixture City showed they couldn't live with the noise and it will have some impact before the game for them….Just hope we play our stuff and cause them problems. If we can get a draw or any win we have a great chance.
Liverpool is built on the bond between team and supporters. It is the cornerstone of success here and every manager who presided over a period of success has touched on it. Klopp has too. So Liverpool fans know nothing is a given. They need to turn up and give it their all – collectively. That is what we believe going into this game – that if the fans give it their all and the players do too, we have a chance…City don't have that culture. Being given stuff is the norm for them. Hard work wasn't needed to build their squad. To sort out debts. To build up the commercial side of the club. It was just given to them. Rules are circumvented where needs be. So how they see the process to success differs from ours.
I think we'll see one team scoring 4 in the first leg and I think it will be us to totally stun City, their supporters and the press.
5-4 to us in the first leg.
4-4 draw in the second leg.
Simple as that.  
Thank me later.  
We could do with Utd nicking a point as we need City to be still in the hunt when they play Spurs.
As we have seen with teams which are expensively assembled and paid obscene amounts when you sit off them and let them play they murder you but get in their faces and press them and they fall apart /down tools. Its like anything in this life if you work hard for something you can achieve it. We have noting to fear we are the only team to have beaten them in the league and no matter what they say that will be in their heads so pressure from the start with 50,000 odd whistling every time they get the ball ,as we seen at Anfield for that 10 odd minutes they can crumble spectacularly .We were well in the game at the Eithihad until Sadio got sent off so im sure Klopp will have that drummed into them.If the crowd are on their back for the 95 mins then they will make mistakes,Its fucking great being back at the business end of the Champions league.