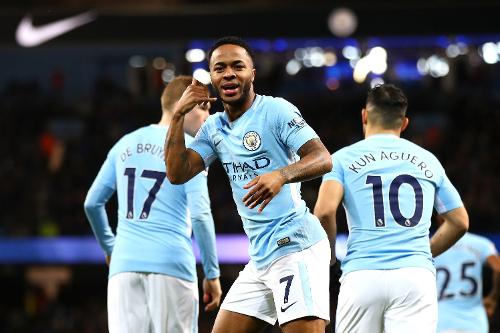 Hard to put into words how much I want a win tomorrow, I don't care what the margin is, just do it.  I have also tried to give a balanced view of  what the dippers are thinking in these comments, but it's not easy. It's time for Pep and the boys to earn their money
COME ON CITY!!!
Referee: Andre Marriner
Assistants: Scott Ledger, Richard West
Fourth official: Mike Dean
Team Selection
Mignolet
Trent
VVD
Lovren
Robertson
Can
Chamberlain
Lallana
Mane
Firmino
Salah
And the rest..
Not only do I want revenge for the loss, I want to destroy their perfect record, I want there to be a 1 in the defeats column no matter where they and us finish!
Least Coutinho will be back for this
I can't stand these bastards. I am fairly confident we can beat them. They shit their pants when they come to Anfield…Used to quite like City when they were a bit of a joke club when Peter Swales was chairman , and they had that stupid woman who rang the bell behind the goal.
2-0 to Liverpool.
Anfield is the worst place for any "big" team. They'll get fingered. We would've done it at the start of the season if it wasn't for that red…They're gunna get a beating they won't forget for the rest of the season…Can't stand teams who buy their success with money from a sugar daddy- no matter how many plaudits they get.
Yes Helen Turner was her name. I was at university in Manchester in the 70's and lived in Rusholme so I went to watch City every now and then.  She rang that fucking bell non stop and City were shit. Still, a decent atmosphere though as City didn't take themselves seriously, unlike now when they seem to forget that they were a joke club for most of their existence. The usual 4.0 scoreline against the Wombles will do.
Are we all starting Van Dijk? it would be hard not to after that debut but Klopp hinted that he wanted to settle him into the club before the Everton game so he might take him out for this.
Have a feeling we will batter these, they are due a good beating. 4-1 to us
Would happily take a point. Should be a good game either way.
Massive massive game for us, we need Salad back for this one to have a decent chance of winning, though a point is a decent result for us.
We owe them big time for that game earlier in the season. Hopefully the boys will have a point to prove and we can give them a good beating. They're way overdue.
This is where City's run comes to an end. Virgil and the gang to spoil their party.
Still not sure whether I'll be going to this but regardless i hope we make it hostile as fuck for them. Similar to a few seasons ago when they looked bewildered they were getting booed after every touch they had. When they looked up to the kop and you seen there heads weren't right. The league is gone but it's still an opportunity to make it uncomfortable as fuck for them…A few decisions to make for Klopp, who's gonna partner VVD? Will Gomez or Trent play at right back? What midfield three do we put out, i'd be tempted to go Can, Lallana and Gini. Front three pick itself
We owe these big time
Let's hope the FA aren't arseholes and Firmino will be available for this, because we will need him.
It'll be great to watch two teams playing football and having a real go without trying to cripple each other or park the bus…I'm not sure if Silva will be available but I hope his absence doesn't indicate his premature son's condition hasn't improved.
Milner has to start in midfield for me. Hes our best CM,always available for the ball, can dictate the play a bit, can tackle and gets in good positions going forward . Solid player who wont hide like others in this game. We need experience in this game. Suprised at the lack of his name in peoples teamsheets to be honest, hes much better than Gini.
as mentioned in the tears and recriminations thread, Im delighted this is our next fixture…no time for sulking or extended farewells, the ideal focus for the dearly departed's mates/team-mates…and the perfect way to nip any potential malaise in the bud
Unbeaten in 17 too off the back of beating Everton…We should be at it.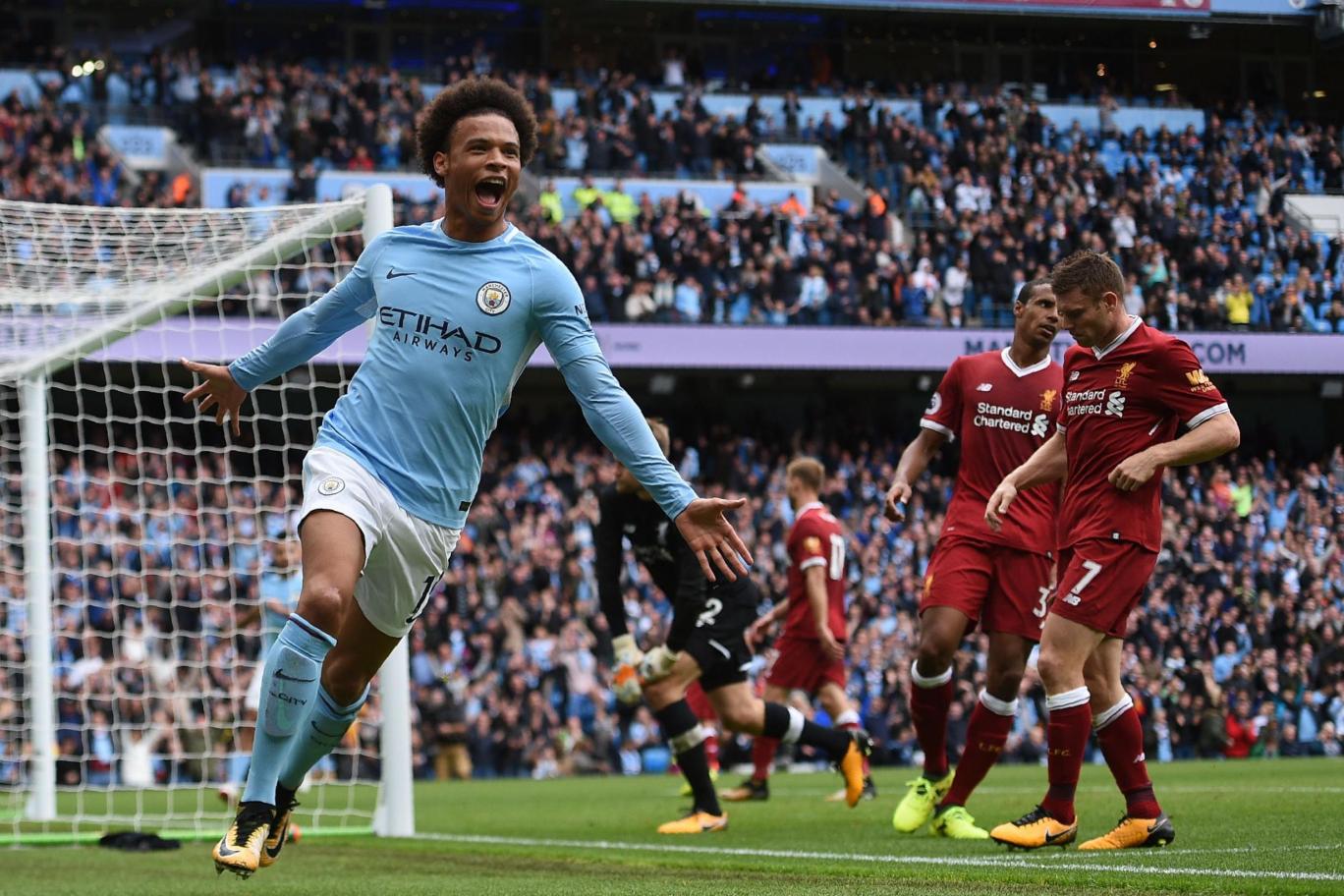 Mane to get his mojo back against these.. He has unfinished business and he will tear otamendi a new one…VVD to keep Aguero and Sterling in his pocket…Salah to score the winner.
Fancy us in this. City's record at Anfield is dire. 2002/03 was the last time they won there…Salah was tearing them to shreds in the away game in the first 25 minutes. 2-1 to us.
Draw would be great…Think we'll lose this 3-1 though. They'll maul us in midfield.
No way should Henderson be anywhere near the lineup. City are great at pressing. He's shocking when he's pressed. Has to be Lallana, Can and Gini/AOC.
I think the trip to Dubai has probably come at a good time, gets the players away from the all the hysteria around Coutinho and allows Klopp to help build/rebuild team spirit ahead of City. The only concern is Firmino not being with the squad as he is a nailed on starter…Think we have every chance of beating them, every team is feeling the effects of the Xmas schedule and they have a number of players out of carrying knocks. The extra few days off should help us get back to full fitness for the game.
They'll want to go the season unbeaten and be starting to think (though whatever the result on Sunday I don't see it myself as I think they will lose a game at some stage prob in the middle of Champions League run of games) that's possible…But definitely we'll go at them on the front foot.  Wouldn't be totally surprised if Klopp has a replacement for Coutinho already lined up and coming in this week.  Bobby is/should be a storm in a teacup I think.  Can see us getting something but probably a score draw not the win.
Need to get some revenge for the debacle last time out
Don't know about you, but I think VVD in, Coutinho out is a net positive for the team.  We've strengthened a position of weakness, while losing from an position where we have good options. We're stronger for it.  Now, prove me right & let's have a go at City!
Need to get revenge on these c*nts. 2-1.
Would love to be the team to finally beat these. Could be a hell of a match if we're at our best. I do think that losing Coutinho takes something from our side in the short-term (especially with Lallana far from being 100%), even if I'm not too concerned about the long-term…Beat these and stake a claim on 2nd place. We're easily better than the other 18 teams in the league.
I'm gonna go 1-2 to city. I think it will be a decent game to watch but city will have more options on the bench to keep things fresh.
Let's give them the first defeat.
Think we'll win this comfortably.  Early goal and final score of 3-0 redmen.
City are going to come and press Can (assuming can starts as a 6) very hard. Getting through the first 20 without conceding is imperative for us, then we'll settle and start playing our own game.
We have a win-ratio of 71% without Coutinho this season, stop shitting yourselves.
The midfield battle will be an interesting one as they have been on fire pretty much and will be a good test for our boys to say the least. They absolutely pounded us in Sept and while it was against 10 men they took no prisoners once Mane was sent off. Honestly a draw would be a great result considering their record in the league but if any team can beat them we are in better shape than most to do so. It has a draw written all over it but will be exciting to see how we start the next chapter minus the Brazilian magician.
Van Dijk free kick last minute, to make it 5-0.
The instant one of their guys has feet over waist height I want a red card…And then I want us to demolish the nouveau riche mother fuckers.
Bristol City proving at the moment, if you have a go they are vulnerable.
As much as I would like to think different, it is difficult to be optimistic about this match and to be honest – difficult regarding the rest of our season…Selling one of our best players in recent years without any replacement is crazy…But if we can perform at our best we will be their toughest game this season.
Mangala looked nervy for them tonight
Not just Mangala, Stones was awful.  Granted it wasn't a full first team against Bristol City but it wasn't that far off.  We can definitely turn them over if we're on our game.
Fuck sake I thought de Bruyne was injured.
Best attack in the league against the best defence (at home .  Something's gotta give. Midfield is the key for me. Don't allow them to walk through as we sometimes do and we can win this, because with 11 on the pitch at home we'll hurt them.
If we can beat them. the statement will be "Suck it, Cout" ….WHO?
Well …. they'll know they've been in a game after playing us
We have a great chance to beat them..As an aside – can't belive how much Pep is playing some of his players. The league is won of course (their second team could win it from here) but they're bound to pay a price at some point – they haven't looked close to as sharp in the last month as they did before
First defeat for them this season
Biggest game of the year thus far for me, if we lose we're concievably out of top 4, if we win we could go 2nd
I think Van Dijk will be massive in this and we'll narrowly win, 2-1.
I have a slight concern…We've lost Countinho… if it goes wrong early on, I worry about the reaction and I worry about a sense of defeatism setting in… more fromthe fans thannthe players.
We'll do these. We owe them and they will not shake the Anfield-monkey off their backs. We've done them with worse squads so the "gulf" has always been there since they stumbled onto luck. They will come to Anfield with doubt on their minds(the players and Guardiola) and we will make full use of that. Their recent record will give them a bit of hope, but there will remain seeds of doubt.
Some pessimist a few pages back laughed at us saying our midfield are going to quake in their boots! …Dunno why any Liverpool fan would think like that?…The opposite – we had a good chance to beat these the last time out and this would very much be unfinished business and a bit of a righteous pursuit due to the sending off. No way a professional XI who are drilled to harry and hussle- with the crowd behind them will back down to another. The biggest carrot, is obviously the desire to inflict their first domestic defeat of the season. I can see them finally giving up the ghost…We'll do them!