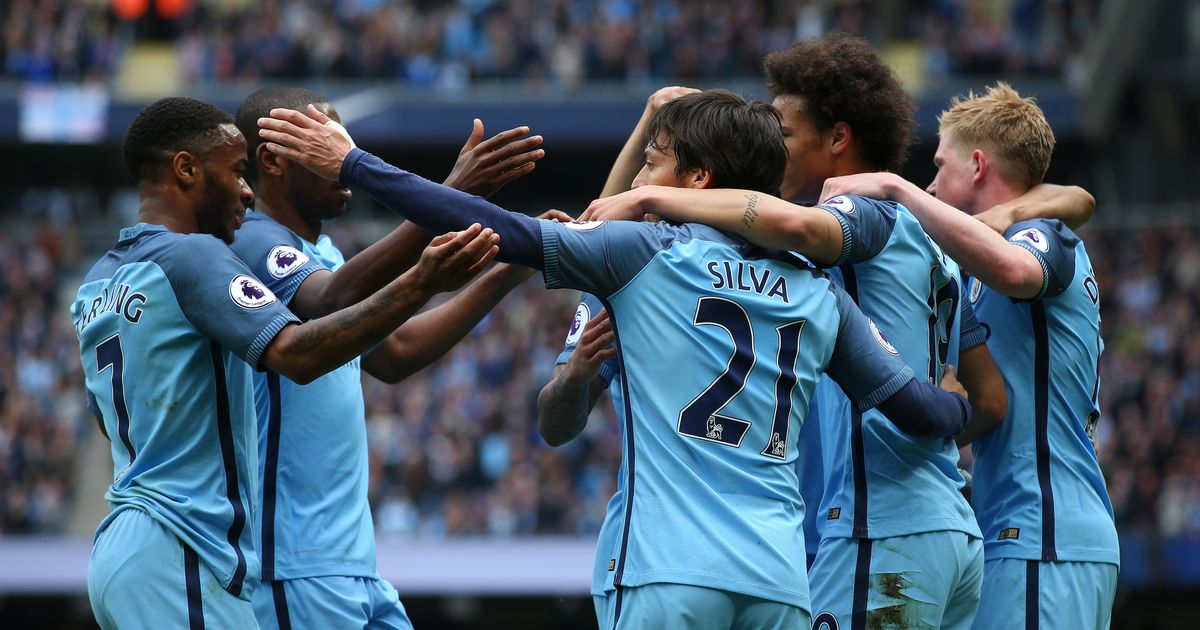 I'm trying really hard to be positive today, but I can't get over what happened yesterday. Not even copious amounts of alcohol last night, and a raging hangover have helped. Having said that, it is 01st January and the away fans are in a far darker place than we are at the moment. It will be interesting to see how we react tomorrow night, and what the team looks like
HAPPY NEW YEAR BLUES & COME ON CITY!!!
Referee: Lee Mason
Assistants: Harry Lennard, Matthew Wilkes
Fourth official: Mike Dean
And the rest…
Is this even worth a match thread? The most pointless game we've played for quite some time I'd say.
Isn't it fun though, guessing just how many they'll stick past us once we've totally given up after half an hour?
Our gutless wonders will fold like a pack of cards…City scored 6 against us at home when we were playing well. They destroy crap sides, as Stoke found out by conceding 7…This could be seriously embarrassing. City having a host of injuries will make no difference to the score. I think our record heaviest defeat could well be challenged. Something like 8-0 is not only unthinkable, it's entirely possible or even probable.
Had enough of this life in the prem nonsense. We lose more than we win, are constantly looking over our shoulder, and can't even enjoy the big boys being beaten as it generally means one of our relegation rivals has picked up the points that could ultimately relegate us. Oh for the excitement of the championship. At least that is what I will be telling myself until we are safe…5-0 to City.
We're gonna win. It's the Watford way. Lose at home to the bottom team, win away at the top.
Citeh are struggling to score at the minute. Their flowing football is stuttering slightly. They have injuries to key players. They've played a day later than us. They have a long trip back up to Manc. They'll still stuff us 7 – 0
After Huddersfield I said we'd lose by ten. With Jesus and De Bruyne missing, and their own slump in form (4 points out of 6, one goal scored = poor run by City standards), we might escape by only losing six or seven nil. The absolute minimum they'll get is four…Christ, Watford have really sucked all enthusiasm, hope and interest out of me this time
Was going to bet on Man City to make the Premier League highest scoreline record but with De Bruyne's injury and David Silva's continued absence, this might just be the best possible time to play them. So just the 4-0 loss then!
It's the end of a congested period of fixtures. Slowly over the Christmas period the goals are drying up nearly everywhere. The last match of yesterday finished 0-0 as did the first one of today, and as I write it's 0-0 half time in the late kick off. Our last few visits to the Etihad in both league and cup have seen us make City work hard to beat us and I believe this will be the case again on Tuesday. A 0-2 looks a probable outcome.
Its going to be painful and embarrassing…It could even be a new record
Probably a good time to get this game out the way whilst we are in a bad spell, rather than disrupt a good period…I reckon 5-0 City, with Agüero getting a hatrick and Sterling getting the other 2.
Like Arsenal and MC dropping points today. That should be enjoyable but instead it means 2 of our rivals have picked up morale boosting points. I hate this feeling. Will being in the prem always be this worrying and miserable ?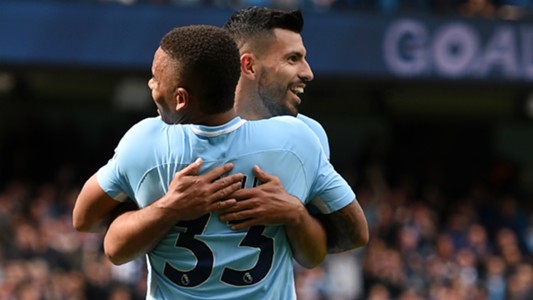 De Bruyne on crutches to pass to Jesus, lying in an orthopaedic hospital bed, for the opening goal. Shaun Goater hattrick seals the deal. Silva to say we deserved to win despite no shots on target and 6% possession.
Don't kid yourselves… We are literally going to get fûcked by City. It's not even up for debate.
Head says City 12-0 Watflops…Heart says plucky 5-0 defeat. Either way we're going to get shafted
Woy showed how it can be done, but Silva will be too arrogant and pig headed to learn from this.
This current version of Watford couldn't beat City if they gave themselves an extra day bank holiday and the Etihad was empty…Gray would still miss an open goal, Holebas would still get himself sent off, Pereyra would still hobble off injured, and Gomes would still let in 2 in ET
Even Lawro has predicted 4-0 to City. I think the biggest defeat I've seen him predict before is 3-0. This time I actually agree with him.
Looking at recent games both Watford and Citeh it would be a success to still be in the game at half time. Our dodgy defence can normally concentrate for 70 mins and with a few Gomes saves and maybe a lucky goal I would hope for a 1-1 at half time. Hopefully there will be a strong snow fall second half and the three kings of the Orient (not Leyton) sprinkling good luck and some dodgy refereeing decisions going our way for a change and we get an unexpected win. I have seen us beat Man City 2 or 3 times in my time and I think if God does exist though I don´t believe it he owes us some cheer after recent games.
No De Bruyme, no party.
Trouble is we cannot defend!…Goodness knows what will happen
Say what you like about Palace but they're making City work hard today…Be nice to think we'd do the same…Zaha still a f****** cheat though
They'll be angry after today, and we'll let them steamroll us
Cricket score
Can Silva coach his players to play like Newcastle or Palace did and keep it 'respectable'?  A defeat by a big margin will obviously affect our GD and also knock our our fragile confidence.
Palace went in quite strong on some of the City players and roughed them up a bit…Mind you we'd probably end up with getting players sent off knowing our record with officials!