There is not much to report from the home fans, outside of score predictions and team selection. Ive tried to put together a few comments of interest.  Apparently, Palace are going to try and play football tomorrow, and I am OK with that. It's going to be a good game, despite the stupid kick off time. I know we have the squad to do this. I am getting more and more worried about Merlin, but I will save that for another thread
COME ON CITY!!!
Referee: Jonathan Moss
Assistants: Eddie Smart, Andy Halliday
Fourth official: Stuart Attwell
Team Selection
Hennessey
Fosu-Mensah Tomkins Kelly Riedewald
Puncheon Dreher McArthur Van Aarnholt
Benteke Sako
And the rest…
Just realised that there is no thread up for the home game against Manchester City that kicks off in less than 24 hours.
Probably a reason for that
Could be carnage
We won't win
I think Palace can nick this one
Palace 0 City 5 (sterling 2, Dr Bruyne 1, Jesus 1, Aguero 1)
Was it Spurs last season when we played a full strength team, with a huge game against burnley a few days later? We ended up losing both. I'd rest a few vs City.
Wilf is on 4 yellows, no way should he be near this!…Could do with the rest too, plays 90 mins every week
As people mentioned above, probably best off resting key players for Southampton away next Tuesday
Why are we talking about resting players when we are deeply involved in a relagation battle? Madness.
3 games in 6 days is madness …No option but to rest players for city. We're going to get smashed whoever we put out. Ston is massive now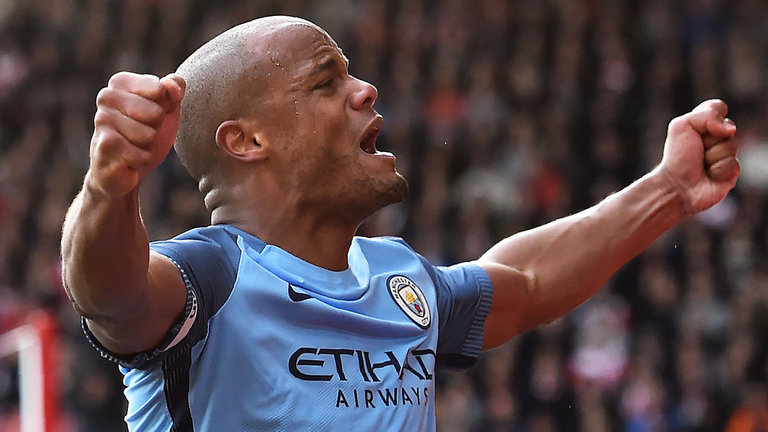 Roy mentioned we have a "few knocks, nothing serious but need to be assessed for the next game", sounds like a segway to resting a few which I agree with. As mentioned above that should involve Wilf, Tomkins, Andros and Cabaye.
The lack of rotation has left us looking really leggy already especially in midfield. We simply have to start doing it and not only for this game. Our tactics ,formation and line ups have become too predictable.
Wonder if Man City are considering rotating /resting any of their players, probably not , they know they will have to be at full strength to take us
Full strength team. No excuses. We are a premier league football club halfway through the season battling relegation.
Watched Newcastle put 9 men behind the ball for about 75 min ran there bxxxxxx off to be fair to them but man c still created maybe 7 8 good chances lucky for Newcastle they kept missing so they had a result only losing 1 0. so reAly can't see point in knackering to many of the starting 11 remember going Southampton last year after winning at Chelsea think it was they were knackered and never looked like getting a result that night.
It's one thing not risking a player, like Cabaye perhaps, who may only be at 60-70% come kick off on Sunday, but I don't get the talk of resting players who are mostly fit and fine…It's so defeatist. If we had taken a similar attitude in recent years, we would never have beaten Chelsea or Liverpool or Arsenal or City themselves…I appreciate the Southampton game is an issue, but it's a dangerous game to put all eggs in that basket. What benefit is it to anyone if a second string loses to City by a hatful and we then lose to Southampton anyway? Despite their form, playing at their place is far from a gimme…Plus, as sensational as City have been, they will slip up and chuck in a dog of a performance at some point. You wouldn't be surprised if De Bruyne and a couple of others were rested, and their defence can be got at (recall the first 44 minutes of the away fixture – a game where Roy hadn't yet got to grips with the side, and where we didn't have Wilf). It's an opportunity, not a chore.
The selection may or may not be a problem for Roy. He seems assured. I read today that against Newcastle, Man City had 21 shots and 78 per cent possession. I am crap at maths but that means that even if the ball was in play for 90 mins Newcastle had less than 20 mins to score a goal. There lies the problem. Shut up shop, you lose, take them on in open game, get stuffed.
It will be interesting to see what side Southampton put out away at Moan Utd on Saturday evening, they'll be thinking the same as us I'm sure, rest players for the Palace match on Tuesday.
Gotta a funny feeling Palace can win this one. The time is right and City seem to be losing their sharpness. They've got to lose sometime…
Play the strongest team available. If we continue our current home goalscoring form of 2 goals at least Citeh will have to score 3 to win