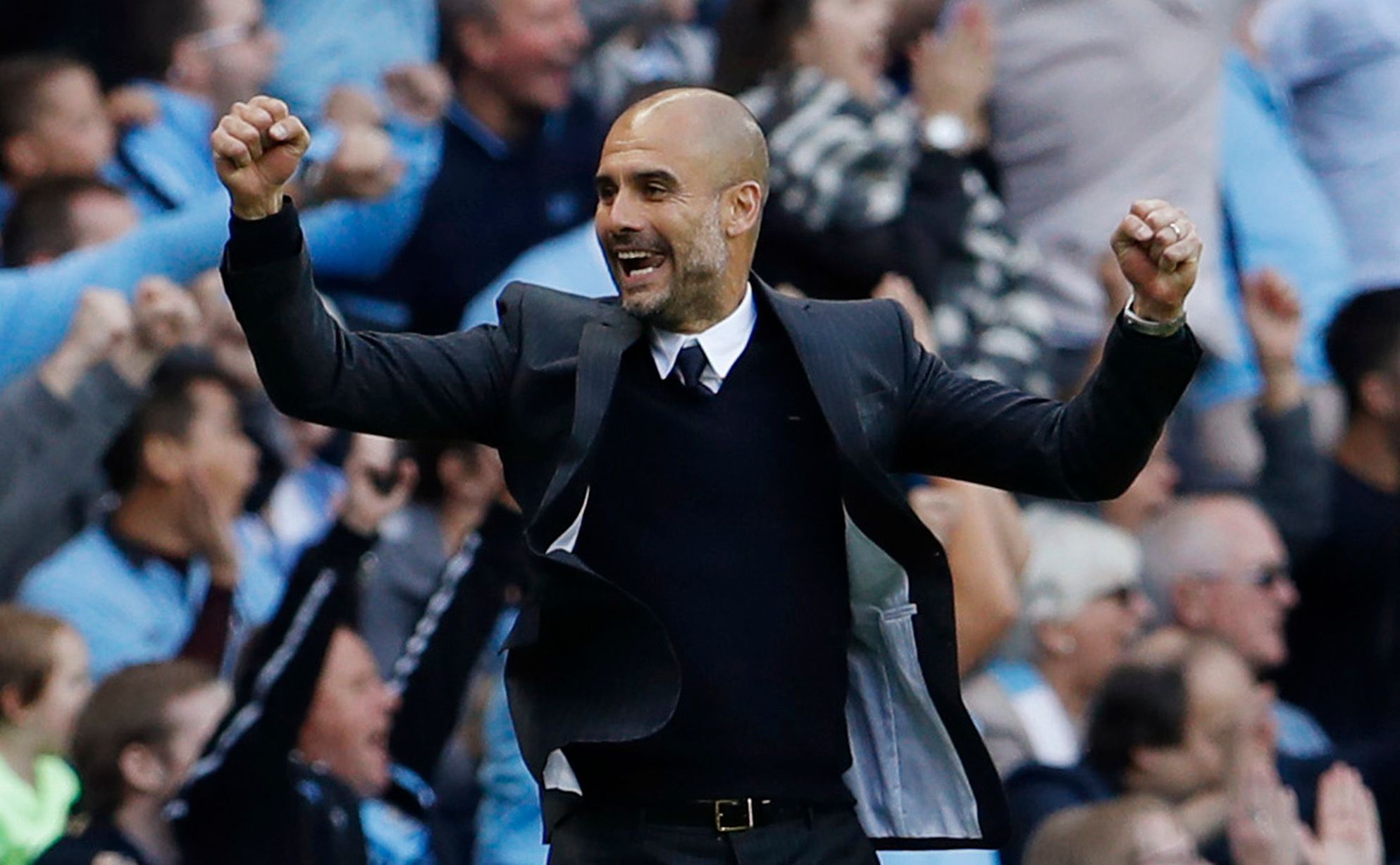 You can tell there has been an International break because there are loads of comments from the home fans. I've done my best to edit the posts down to a manageable chunk. Everything that needs to said was neatly summed up in the pre match thread (by Peter Dohery).  The foxes continue to dine out on the result / performance last season, and of course their title winning season. They do have a good side though, so this might not be easy, but Pep has a point to prove in this game. When we collect all three points tomorrow, I am going to check their match thread to see how smug they are.
COME ON CITY!!!
Referee: Graham Scott
Assistants: Richard West, Scott Ledger
Fourth official: Neil Swarbrick
Team Selection
Kasper
Simpson  Morgan Maguire
Amartey/Marc Ndidi Iborra Chilwell
Mahrez  Vardy  Gray
And the rest…
On a point of order, we are Leicester City, not Leicester…I'd normally not care but the attempt by Man City to monopolise all references to 'City' in the game really cheeses me off.
I think that they're shite and there for the taking. Genuinely. They are nothing more than 'Emperor's New Clothes'. None of their defenders are any good and they have no central midfield. If we let them have all the possession in our half, they'll beat us but I'd hope and expect that Puel comes up with a tactical plan that exposes their weaknesses and allows our strengths to embarrass them….Don't forget that we absolutely humiliated pretty much the same side at our place last season. If we treat them with utter disrespect and contempt, I expect us to beat them.
You cannot believe this garbage, surely? Have you watched any of their games this season? If they are 'shite' then what the bollock are the rest of the league they've been happily hammering for most of the season? They are playing fantastic football at present and look almost unstoppable going forward. I agree, their strength is not in defence but 'shite'? Really? I think your scale of quality needs adjustment.
It won't be anything like the same side we beat last season…Six of last season's starting eleven have left the club…Two of them haven't started a league game this season…That leaves Stones, de Bruyne and Silva.
My memory may have been playing tricks on me there. Same manager, formation and arrogance levels though so the personnel aren't so important….And we had Zieler in goal and Amartey and King in central midfield and had just lost to Sunderland and been hammered by Porto so we were hardly at our best.
No central midfield apparently. I wouldn't mind a non existent central midfield if it contained De Bruyne and Fernandinho.
Should be an interesting encounter…between the only two teams undefeated in their last five games.
They look unstoppable at the moment but weve done ok against them in recent times, high scoring draw for me 2-2 Vardy Mahrez
If there is one team pep does not like its us ,play our usual game and carve them open
They are so good going forward it almost doesn't matter how fragile they are in defence. They will pick us apart and score at least 3.
My conspiracy theory – the 'powers that be' will suggest to the Ref/ linesman/ 4th official/ Bet sky/ 365/ etc that it is not good for the PL for one team to be running away with it so early in the season and point out that LCFC are not direct competitors for their champions' spot. Accordingly, we'll get some dodgy decisions in our favour and a couple of penalties. Final score 3-3. In compensation, the Ref for the cup game with Man City will seek to address the miscarriage of justice and we'll get hammered 5-0.
They are superb lets be honest, I'd take a point absolutely no question.
Could do with Aguero, Sterling, De Bruyne, Walker, B. Silva, D. Silva, Sane , Kompany and Fernandinho coming back from international duty injured.
If we can take a draw out of this I will feel like it's been a cracking day.
4-2 win. Vardy hattrick.
I'm hoping the international break disrupts their rhythm a bit. As good as we are at home, we're in for a long afternoon if they turn up.
Think we'll score their defence is not all that ….. problem is they'll score more than us.
The football De Bruyne is playing at the moment is some of the best that this league has seen
and Sane looks insanely good ( pardon the pun ). It's not even a definite that Aguero will start !!
Still games like this are why you are in this league … be interesting how they deal with Arsenal tomorrow
2-5 defeat…They're different class!
Poo-hell will make us defensive
Hope for a win, but draw would already be great. Entertaining game for sure.
We will be the first team to send them into a short but dodgey and poor run…..Then knock them out of the Cup….Its called belief, daring to dream…..clever , fearless foxes thats us.
With our defence i think they'll get a few at least. 4-2 defeat
I'll bring the KY
We'll win this…3-2 Leicester.
Need to sort out the back line.  If we gift this lot free hits, could be a demoralising spanking.  1-9-1 should do it.
Not sure how you get a result against these. Trying to park the bus doesn't particularly work and we certainly have them a hammering last season but they're a different beast now. I think we have press their defence and be aggressive, a 4 nil headstart might just about get us a point.
With the space they leave behind their fullbacks, Vardy will have a field day. Liverpool posed them plenty of problems before they had Mane sent off. The problem is their attack will destroy our defence. Lets hope they have an off day and we can scrape a draw or at worse a narrow defeat, 2-2 or 2-3.
With the pace in our team and the way we play we can get at them, but with the amount of stupid defensive play we've done this season they'll rip our backline to shreds.
Everyone is terrified of them, so we will have to show them no respect whatsoever. I think Pep is wary when he plays us, we always seem to give them a hard day at the office.
What ever the result hopefully they can take nacho back with them.
As long as we give them a good game then I'll be okay with that
Might rearrange my sock drawer that afternoon.
Go with 3 CMs and try breaking with a front three of Gray, Mahrez, Vardy…
It could be a long afternoon though.
We can beat Man City, very confident. They play pretty, effective football, but we will be on top of our game. If you go expecting Leicester to lose, don't go…We don't give in like Arsenal as long as the linesman doesn't need glasses! …Looking forward to to the game, expecting three points for the foxes
we usually win against man city so I'm predicting 3-2 leicester
God help us.
Irrelevant fixture for us…Citeh are rampant, hoping for a clean sheet would be delusional, we won't prevent them from scoring…If we come back from that game being beaten by only one goal down, that will be a tremendous achievement.
It's a tough ask, how ever they do play a high line at times, so I'm sure we'll get a chance or 2. We beat them last year when we were pants, they are much better than last year but I believe we are too.
Hopefully they'll come out all Guardiola big-bollocks like last time, with the same result.
Let's not get too grumpy when we get thumped…. They will romp the league leaving a trail of destruction behind them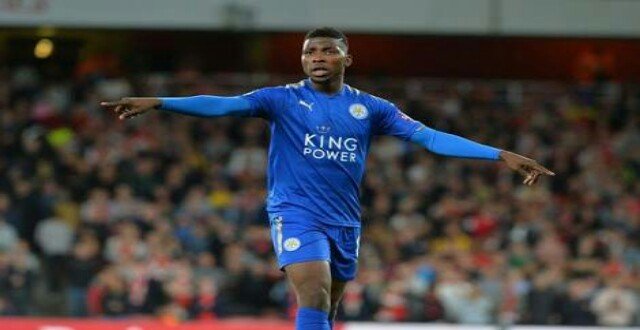 We have everything of a banana peel for them. No point in parking the bus, they'll smash it one way or another. Best try to outscore them (lol), press high, don't let them play from the back. Glad it will be Simpson who'll face Sané and not Chillwell or Fuchs.
This could be a little bit embarrassing. If we seriously have King and Ndidi against this lot in midfield we could struggle to have 30% possession…Just do your best lads, a point would be an incredible result.
Play narrow, congest the middle of the park, play another CM (Amartey) and try to force them go out wide. Mahrez, Gray and Vardy for the pace on the break
This is the game the wheels come off man city title challenge. 4-2 Leicester
If there is one team I would like us to beat this season it would be these upstarts what makes them think they could buy the league
Much rather them win it than poxy Spurs!
Looking forward to this, I'm expecting Puel to come up with a cunning plan to…give the unbeatables bloody nose,
The two teams with the longest current unbeaten records in the Premier League. Got to be a draw.
Thoughts? Sterling guaranteed to dive – resulting in a Man City Pen. De Bruyne to run things. Pep to wear casual attire including some box fresh sneakers. Man City to win courtesy of some questionable decisions (including the penalty) and MOTD to ignore the contentious points and instead focus in how amazing a team costing 100s of millions of pounds are. We'll get a brief comment saying something like 'they'll be ok' but nothing else.
Hope the arrogant s*d underestimates us again and we stuff them. Don't think they would react well if we showed some early get-at-them, attacking intent…Want to see that smug look wiped  off his face…3-2 Leicester.
If we are gonna win the league again this year then we have to beat these dickbags.
Man City are soft at the back, their fullbacks hovering in the final third to put crosses in. Hard to defend against but vulnerable to counter-attack. Leicester shredded them in this fixture a year ago. Prediction: 4-4 draw with a Vardy hat trick.
Think Iheanacho will have a point to prove for this one and score…Okazaki should start with his strength and determination around their defence…Still don't believe that John Stones has warranted his hefty price tag thus far, prone to mishaps and still questionable in his positional traits.
Hope Aguero makes a fast recovery, always a worry when a player faints.
So just Sane and Jesus then…phew glad they're weakened upfront!
While it hasn't done in the previous international break, it certainly may have taken some of the steam out of the Man City side. Not to say that they don't have terrifying strength in depth and if on form, De Bruyne and Sane look like they could destroy any team put in front of them. Goes without saying that we won't keep them out, but their centre backs are still prone to the odd mistake. Vardy and Mahrez are going to have to be as clinical as they have ever been if we're to get anything from this.
We need to play without fear. we won the title by not being scared of the bigger teams no matter how small we seemed compared to them. we can beat them. And we did it before when everyone said we wouldn't. We are the leicester. If anyone is capable of the impossible it's us!
If Iborra is unfit, I'd favour a 3-8-0-0 formation:
Schmeichel; Hamer; Jakupovic
Simpson; Amartey; Morgan; Huth; Maguire; Dragovic; Fuchs; Chiwell
We'll beat these lot. They are dog sh*t…Up the foxes