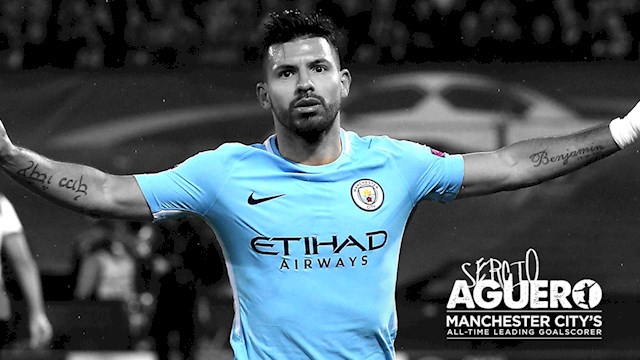 I have been sympathetic towards the Gooners  in recent years, but going through their threads this week, I think they are just arrogant, deluded  c**ts. It's not going to be easy tomorrow, but I feel sure we have enough to come out of this with all the points. I expect Kun to score at home, on his day just to add to the celebrations. Talking of which, I hope everyone manages to get in the ground early enough to show there respects to Sergio. There are going to be queues, but we all know that, so it's not difficult to plan to be in the ground 10 minutes before kick off to show some love. Wish I could be there for this one, but I will probably be watching in a pub down here surrounded by (deluded) Gooners
COME ON CITY!!!
Referee: Michael Oliver
Assistants: Simon Bennett, Stuart Burt
Fourth official: Andre Marriner
Team Selection
Cech
Koscielny Mertersacker Monreal
Bellerin Xhaka Ramsey Iwobi Kolasinac
Özil
Lacazette
And the rest…
I'd farking love it if we beat them, farking love it…There's no team I want to beat more than this lot, at this moment they're the team I despise the most.
absolute pasting for us coming up
We can't lose these games now. City are most likely gonna win the league with 2-3 losses. We already at 3 losses. But we are not competing for the league this season. No way. Stoke and Watford confirm that. You need mentality to see those games through…What is positive is we are on course for 4th spot so we might be back in CL next year!
We can hurt city this weekend, ofcourse they are favorites but we have the quality upfront to hurt them. and they know it
Arsenal have averaged just 1.56 points per game in November in Premier League history, their worst return of any month. Nightmare.
If the worst happens and we go down early to City, hope we just keep it tight and not try and open up. Could get a pasting whereas a 1-0 loss or potentially nicking a goal through a set piece wouldn't be bad for morale at all.
Just need a result against City nothing else matters . These aren't Bayern and their defence is leaky .
At least they not that good defensively they concede like 2 goals a game. We must be seriously discipline here every time we lose the ball they gonna counter quick. A draw would be an amazing result.
Let's be real. 6-0
I would do terrible things for a win here so just so I can see Pep's stupid, smug and satisfied face cry about referees, the pitch, the atmosphere, the wind or what ever excuse he finds when he loses a game. Bald c**t.
Pretty nervous about Mertesacker starting this one.
Do not want Alexis to play this match. It will be just like the Alex Oxlade Chamberlain situation….Wenger is a fool if the thinks Sanchez won't be affected…If Welbeck is fit…play him.
Park the freaking bus, hope Alexis/Laca can nick one on the counter. Xhaka and Ramsey are in for a rough afternoon.
they are very vulnerable but they can score a lot.
it will be all about balance and fluency, we can do it, but we need to be 1000% on it.
I'd be tempted to start Welbeck over Alexis for this. He's the perfect player for an away game…Key to the game is how well we can protect Per, have to try and make space in front of the box a no fly zone. If we let De Bruyne get into space and they start putting one-twos in we're f*cked….We're not going to get many chances so we need to be incredibly clinical. Big test for Lacazette, what we paid that money for really.
Alexis' mindset during the game should be interesting to watch
Irrelevant match…We could lose 20-0 and there would be no pressure on Wenger at all..
Wenger will play Eleneny and Xhaka in the midfield in a lame attempt at damage limitation, Sanchez wont want to upset his new club and Ozil, as usual, will go missing in a "big game". 2-0 to City…This season will be a frantic struggle for the last CL place between Arsenal and Liverpool, I can hardly contain my excitement!.
On the positive side, not too many people thought we would beat them in the FA cup semi-final either.
With our spirit we will come back from 2v0 down to win 2v3. Sanchez to score a blinder right at the death ..City will be left on the floor and yes they will have tears.
I'm going for a high scoring tight affair with both teams on the front foot, the game will swing one way then the other with I predict some of the best goals of the season…7-0 to city
Im going for a 2-2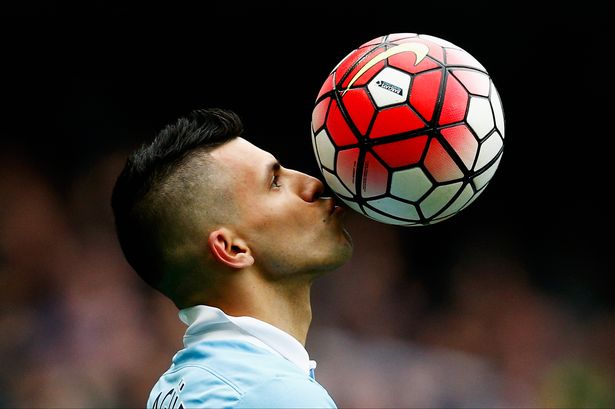 City have just gone to Naples and won 4 -2 … This could be a real hammering.
City will blow us away. Completely destroy Wanker's bollox about us being able to compete. City will win this by 3 or 4 goals.
City are a good team, a really good team…kinda shames me to say I enjoy watching them. I thought they were excellent last night. At least we can be thankful they are not the scum or the chavs..that would be unbearable…seriously I think I would stop watching completely if it were one of those 2. Or the Mancs for that matter…Heard this morning Aguero has 180 odd goals in 6 years..the difference between a "striker" and a world class one. Kinda puts Giroud's efforts into context. If only we had bought Suarez back then
Thank Christ for citeh and the chavs as they are and have been respectively the only thing stopping those spud c u n t s from winning the league!…Hilariously that their best ever squad will ultimately win fuck all before being plundered by the Barça whores etc
Last decent away performance was at Chelsea and Ozil wasn't involved. Wonga will play him on Sunday though and we'd probably end up looking like we have 10men on the pitch. The potential back 3 of Koscielny, Mertesacker and Monreal is frightening. Aguero will get in amongst them and scare the hunger index out of them. City have pace and power, it could get very ugly.
You have to laugh when you realise that Pep is the manager under more pressure tomorrow. In fact all the pressure.
Can't get excited for this game. I know it's going to end in a really negative way. Draw is what we will be playing for.
There's little doubt we have a cheaper and inferior squad, and if they get a goal early on it could be curtains…But Wenger's a wily old fox who got the better of Conte 3 times out of the last 4 games and has a reasonable record against Pep too. He's our ace in the hole bro. Have faith.
I'm normally quite optimistic but I think this game will show how far we have dropped behind the best. I would love to be wrong!
Honestly I've never seen a team play as well as Napoli did and still get banged out twice
I said this in a different thread but Wenger tends to do not so bad when the other team comes to play, which I have no doubt City will…This game isn't a foregone conclusion.
Man C attackers are a different class but the harder they come, the harder they fall!
That arsehole from sky bet was on ssn earlier this morning, and he said that they have gone back through their history and we have NEVER been 5/1 to win a premier league game before this one …Personally I am expecting a reshuffle from wenker that will see ozil and/or sanchez start on the bench, with el ninny brought in alongside xhaka and ramsey pushed further forward – I don't think that it will bring us the result that he wants, but I do think that it will restrict it to a 2-0 defeat which le cock will feel quite smug about when comparing it to citeeh's other games this season …If I was gonna make a surprise prediction, I would not be surprised if sanchez isn't even on the bench for this game – I have a feeling that he will react badly to being left on the bench and will storm out of the hotel and fcuk off back to London as the club releases a statement referring to a mystery illness that he woke up with on sunday morning
My positive side says an 8 goal thriller……….but we lose 7-1
belt loosened, lube applied, ready to take it…………………no, it isn't a typical Rodders Friday night but Arsene FC getting ready for a few 'goals against' on Sunday. Yes we can win it but I'm not sure the players have it in them for more than 3 great games a season…….could this be one of them??