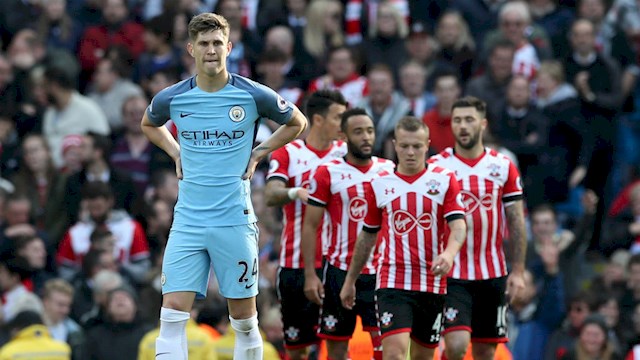 It's all a bit dull again this week, and I am not sure why. I agree with one of the comments, that it could be a cracking game. Surely Bravo wont get  any time this weekend, surely thats not going to happen is it? Time is running out so a hard fought 0-1 will be perfectly acceptable for me. It's going to be a nervy 90 minutes though.
COME ON CITY!!!
Referee: Neil Swarbrick
Assistants: S Ledger, A Holmes
Fourth official: Graham Scott
Team Selection
Forster
Bertrand
Stephens
Yoshida
Cedric
Clasie
Davis
JWP
Tadic
Redmond
Long
And the rest…
Bit of a mixed bag for City at the mo, in terms of form. Hopefully the team who played in Monaco will turn up, not the one which won 5-0 at West Ham…Same team baring J Rod in for Long, it it were up to me. Hopefully Gabbi can be fit enough for the bench.
Shane has to start for me. His weaknesses are there for all to see but his energy and movement causes havoc even if the end product is often missing, meaning he often creates gaps for other players. The game he didn't start this week we drew 0-0, the two that he did we won and scored 4 goals.
Same tactics for how we played against Liverpool and got two wins out of two.
Could be a cracking match. Our best bet is to attack them. Whilst they are obviously quality on the ball their defending is mid table obscurity at best…Let's take it to them. No pressure on us so let's have a go.
We are still without a league win over the BIG 6 this season and would be v.good to end that run ASAP…Man C have only won 1 of the last 5 on the road – they are beatable for sure.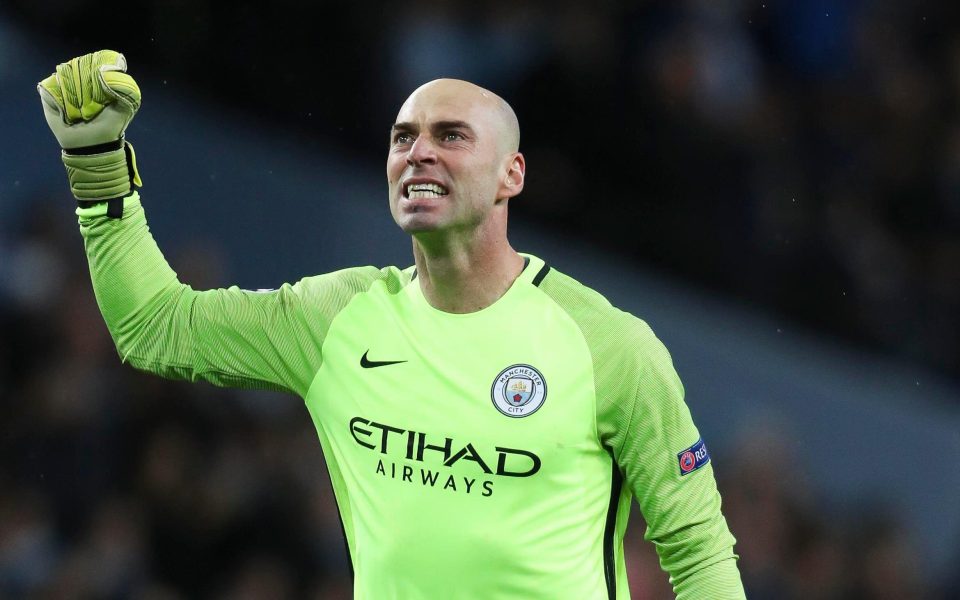 TBF we beat Liverpool twice in the EFL cup and bettered Man U in the final. We also were pretty unlucky v Arsenal (robbed!) and Spurs away so shouldn't have anything to fear, might as well have a go !
Result will depend on what City side Pep turns out and the attitude he infuses them with beforehand. Their squad should be right up there with Chelsea but the endless rotation and tinkering throughout the season has been worse than ours and a pivotal reason why they aren't challenging for the title. Pep has been a hindrance. If Pep is focused on the cup and the players pick up that he isn't bothered about the league (which he isn't) then they are there for the taking, especially if Gabbi is fit.
Ref's Neil Swarbrick. He reffed our 3-0 Arsenal-style defeat at Palace. And our EFL Cup win over Liverpool at St. Mary's.
I'm optimistic and see a 1 -1 draw but would love a win.
We'll beat them. They're a very average away team and struggle when teams get at them. Wish Romeu was playing but we can still unsettle them. 3-1 or 3-2.
reckon we will spank their manc bottoms good and hard
Poor that City sent some tickets back… shows even a lot of success will only do so much to your fanbase.
Shane is going to do a Sadio score a hat-trick against City late in the season and be sold to Liverpool in the summer
Gabbiadini and Davis in squad. Austin back training but not ready.
Unless city have one of those days when they play brilliantly I can see us getting something. 2-2 wouldn't surprise me
Man City have probably under-performed a bit this season but I still think they at a top footballing side and play the game in the right spirit. It will be a difficult match to win whilst having the potential to be the most enjoyable one to watch. Aguero has been incredible over the last few seasons and been unfortunate not to pick up any PFA awards from his fellow professionals. The only downer for Man City or he is their lack of bringing players through the ranks and they are probably just about the worst offenders in this respect. Their transformation form laughing stock to a team of global superstars has been pretty incredible. You would have never envisaged this happening when Alan Ball took them down to the third tier.