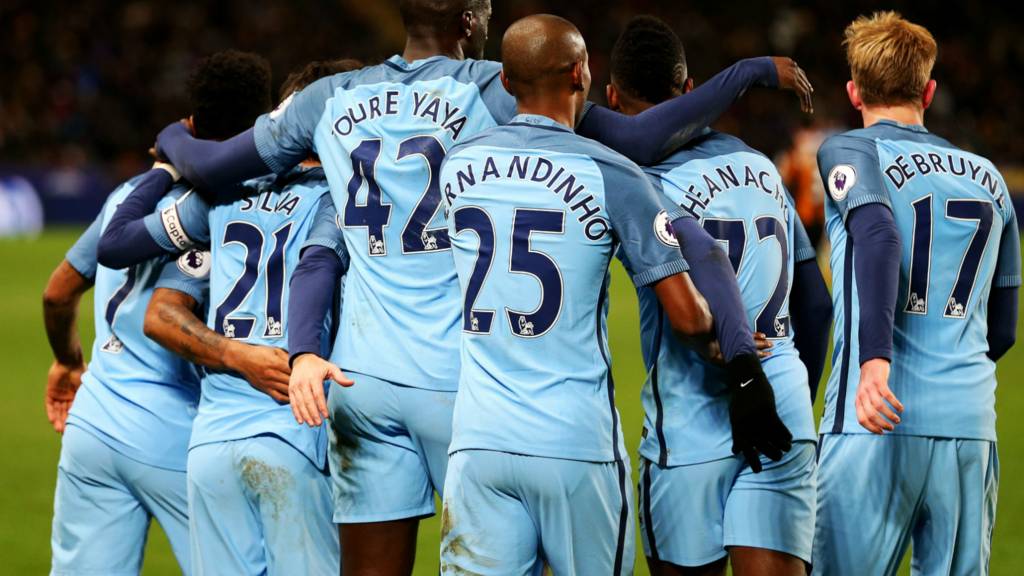 Very little to report from the the away fans this week, in fact there was nothing last night. What I have found is pretty dull as well. The general consensus is that the points will be shared this afternoon. I would like to see VK in the team (bit of a long shot, I know) and the game wrapped up early. Is that asking too much?
COME ON CITY!!!
Referee: Jonathan Moss
Linesmen: E Smart and A Halliday
Fourth Official: M Jones
Team Selection
Jakupovic
Elmo Dawson Ranocchia Robbo
Markovic Clucas N'Diaye Grosicki
Niasse Hernandez
And the rest..
No pressure game, nothing expected, we often get a draw there so 1-1
If we can get any points from this game it will be a massive bonus. Hoping for a Palace type shock at Chelsea, though I'd be delighted with a point…Man City have been a bit patchy at home of late – Silva can maybe give Pep a managerial master class. I hope Bravo is in goal for City – improves our chances somewhat – he's gash.
I'm hoping for a battling point, though I'm not expecting much.
Can't see him going 4-4-2 away at a big gun .. Evandro for Hernandez I reckon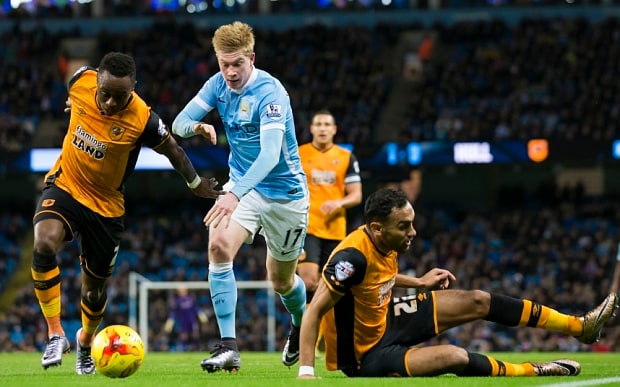 depends whether he wants to tighten things up being Man City away – I could see him play Evandro in the middle and leave Hernandez on the bench – although to be fair Niasse and Hernandez have been good together
Free hit to an extent, but with an eye on the West Ham v Swansea game and it would be nice to put a bit of pressure on Palace for Monday…Nick a draw or even the unthinkable win and we are in pole position.
The only thing we have in our favour is surprise. Citeh's stars will expect us to park the bus, so stick two up front and attack them early. if it gets us a quick goal then sit back, let them do the work and hopefully hit them again on the break.
well…..i'll be sticking Aguero in as my fantasy football captain for this one, can't see us getting a point or 3, reckon it'll be similar to Chelsea away, good performance, but they'll win 2-0 due in no large part to some crap officiating. We're due a bad call against us after all our recent good fortune.
We need to get at their back four to stand any chance.
City's back four will likely be pretty makeshift, they've been playing Navas amongst others there. If we press them they may well crumble.
Either
1) Go there overawed, just hoping but not really expecting a result and looking to swap shirts with some opposing player after the game
or
2) Get stuck in from the start and play it just like any other game
There's two mentalities, unfortunately we are far too familiar with the first in these games, i don't know what it takes to change it. And it should always be the second mentality from the kick off. The Arsenal game showed fright by giving the ball away in the first half, the second half was the opposite, organised and determined, which is what it should be.