Arsene Wenger has done a real job on the gooners,  I think that they should get free counselling when he finally leaves. They do seem to have an interesting perspective on this game….Dont win, because then we get beat by Spurs in the final. It all makes for fun reading.
I wish all Blues a safe trip to the sunny south tomorrow, and hopefully a drunken party on the way home.
COME ON CITY!!!
Referee: Craig Pawson
Assistant Referees: Simon Bennett & Steve Child
Fourth Official: Stuart Attwell
Team Selection
Cech
Gabriel koscienly Holding
Oxlade xhaka elneny gibbs
Özil
Giroud sanchez
My favourite
I don't think even I have enough lube for our players to get ready for this match
And the rest..
This match will be decided by sterling and sane who will murder our fullbacks
Come on you fuckers, pull yourselves together and give us something to look forward to in this sorry mess of a season.
You'd look forward to us losing in the Final to Chelsea or, worse, Spurs?…
Won't be watching. Better things to do.
We will probably lose tbh…Even if there was some hope that we might win and even if we actually played and looked like a team capable of winning – then we would still probably lose tbh…Either way, if we win, it'll be a fluke…God, its depressing being an Arsenal fan at the moment.
I don't think City are all that, I can't really call it. Neither side can defend for toffees. Problem is, I don't give us any chance of beating Chelsea in a final and I absolutely don't fancy playing Spurs there, I think we'd have a chance but they'd be favourites
As long as Chelsea win on Saturday…
I have a sneaky feeling we will win this.
Wenger was out today saying the result of this match or even a cup win will have no bearing on his classified, top secret, eyes only decision. He's laid the ground for a defeat. I'd say we have 5% chance of winning this. Something will have to happen like a sending off. So make that 0% because it won't be one of theirs getting a red.
I don't rate City but we are just worse than them and are the ultimate bottle jobs. I think we'll lose, it will be a quite close game though.
Shit manager Derby in a semi fnal
Problem is Pep's so shit we will probably win, which will give Wenger a lifeline.
i'd just go for seeing Pep tbh.
They are going to seriously take us apart.
Seriously….we better not win this because the final will be total humiliation. Imagine a NLD final with the scum taking the p*ss singing "We want you to stay". In our current form, Chelsea or spurs will roll us over in the final. Here's hoping City demolish us.
Been offered free tickets with work and I've declined them. Don't see the point.
Really its all done to the players if they want to win this cup they'll play and win all the games.Its that easy if they want to ,they can do it with ease…But there's no positives to gain from winning this game or the FA CUP. You just extend wenger & status quo life. Its a double negative to winning…Better off loosing. Hopefully we get rocked and home the fans go nuts with the chants,
An FA Cup is Wenger's last chance to step down with some dignity. Of course even if we beat City, which is doubtful, we won't beat Chelsea or Spurs on current form.
got tickets. fearing a lesson from city.
We'll win it, we'll get back our personal property and Wenger can walk away with his head held high as the most successful cup manager in history
Think we have two ways we can approach: possession football or man-to-man. Either way we need to keep City from having too much possession. Considering how bad we are at keeping the ball recently, I say we go for the man-to-man approach and try and hit them on the counter. City has a lot of threats but we can at least neutralize their threat in the final third by cutting off their supply…We need to stick a player on Silva. Maybe Elneny; we also need to stick a player on De Bruyne. Coquelin or maybe Chamberlain. just need someone who can keep up with these two all game and get stuck in every time they receive the ball. Fullbacks will of course need to stick close to Sane and Sterling. This will allow three players to keep an eye on Aguero. Our forwards will be responsible for applying pressure and keeping the ball in their half…We need high energy players playing. We can probably get away with one low energy player starting but if we start the same players we did against Middlesbrough then i can't see us winning this
Wenger to out shit Pep but Ozil and Alexis to drag us through the mud imo
Soo important to win this one
I hope we get obliterated
Gabriel Jesus is fit and traveling Wembley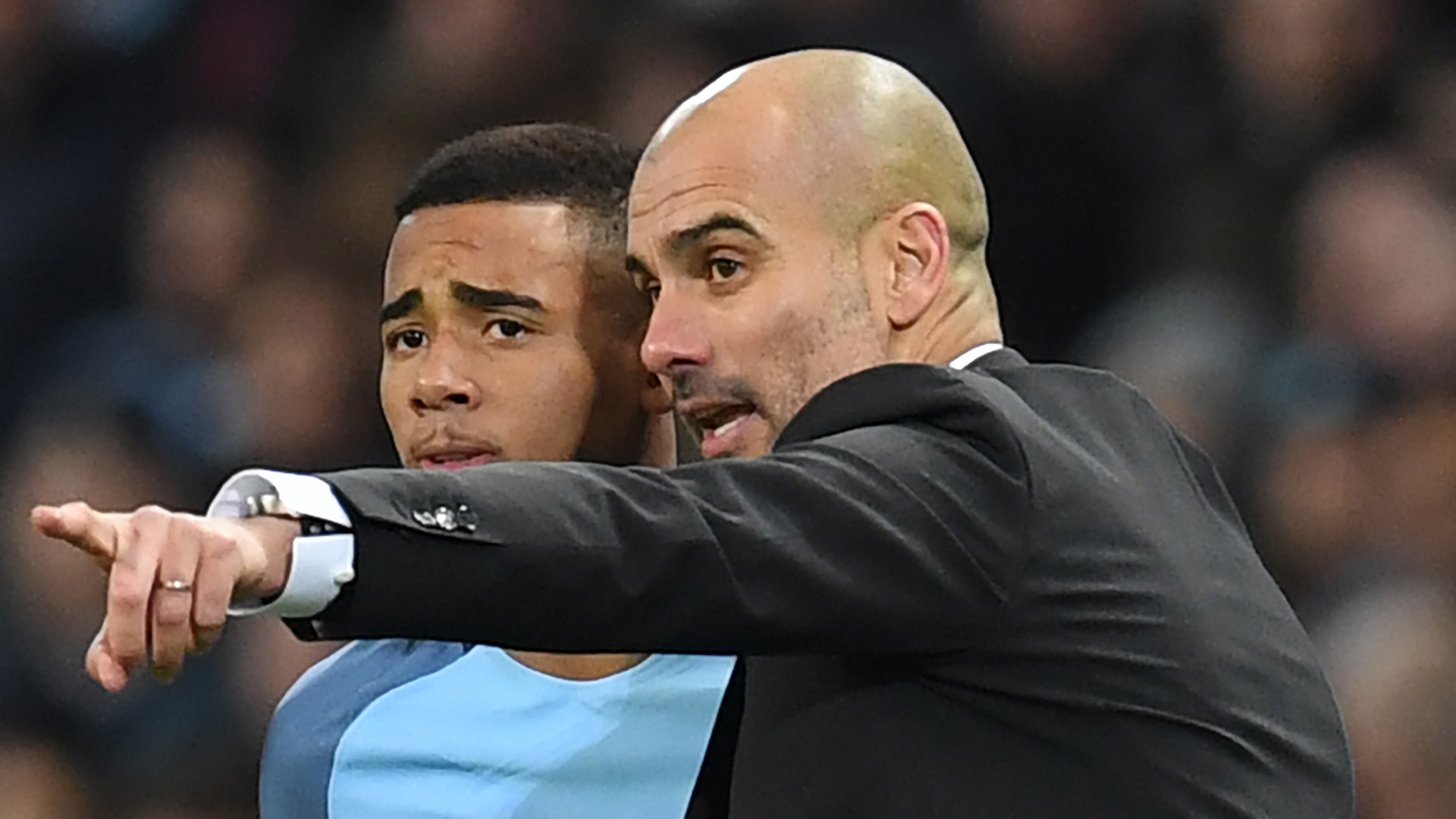 Ffs. with Stones out, there also goes our chances of advancing
I think this could be one of wengers worst week. I can really see city destroying us in this huge pitch. This team was holding on against boro ffs
Hard to see us going through but this is Wenger competition and after last Boro match I said Wengers best years might be ahead…Would make a nice story starting it with winning City and then Spurs in FA.
Not confident at all for this, guess this game comes too early.
Had we beaten Palace instead of…whatever that was….I'd be more confident going into this…Think it'll be City vs Spu*s in the final.
If we're continuing with the same formation, which is quite doubtful, then I'd like to see Alexis pushed higher with Ramsey taking the spot next to Özil.
Can't wait for this, maybe the biggest game of the Emirates era considering the consequences of losing…I'd go for the same team as Aevius with maybe Ox in midfield and Iwobi as an AM. 2-1 Arsenal.
If Welbeck starts, we won't be scoring until he's off.
3-4-3 with Koscielny free to man-mark Aguero seems workable
I have that strong feeling that Arsenal will win on Sunday, but dunno who they will be playing against in the finals.
Despite losing the first PL game vs City,I thought it was more a case of us throwing it away than being beaten. I think we have a chance but again only worth players worth 100% effort and no Walcott.
On the other hand, losing and not having to bother with EL football might he a blessing but I can never wish an Arsenal loss.
Season on the line,with a dose of reality=win the cup and fluke third.
This match is gonna be fun. I can feel it.
Well, i'm looking forward to a day at Wembley anyway, hope the game lives up to it, we're lucky it's Citeh really, should be an open game
Should be a one sided beat down tbh…In the past Wenger has put too much stock into us finishing the season with a good run, won't happen this season.
I think even most neutrals would agree that Spurs vs Arsenal final is the most tantalising option.
City are not better than us. We can beat them we just need to believe.
I don't see us beating City, obviously I'd love to be proven wrong and if I am then I think it will be Spuds in the final. I can see them beating Chelsea and possibly catching them in the league too.
If Spuds win tomorrow, Sunday will probably be the only time in history their fans will be cheering us on to win, knowing they will shag us in the final if we get through
Citeh aren't better than us we can beat them with the right attitude,as for the Middlesex mob we can beat them too don't forget the final's not until next month a lot can happen between now and then especially a Spuds collapse! …2-1 to us on Sunday!
"For the brave, nothing is too difficult" ~ Arsene Wenger