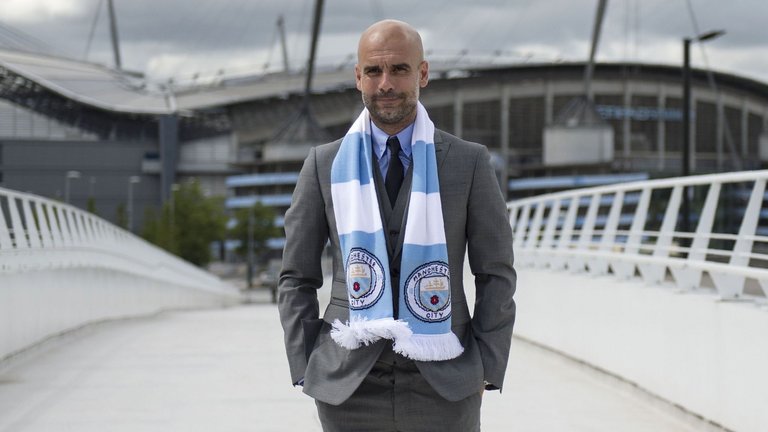 I actually feel sorry for the Gooners, I think they need some kind of medication. The good news is that Wenger hasn't said he is going, the bad news is he hasn't said he is staying ( they would have imploded!). It was most entertaining reading these comments, and if we believe that the players have downed tools, it could be a good day for us, and if they havent, we can still do this.  One last thought….The Wenger Out thread on the Goonersworld Forum currently has 2368 pages. Says it all really.
COME ON CITY !!!
Referee: Marriner, Andre
Assistant Referee: Beck, Simon
Assistant Referee: West, Richard
Fourth Official: Pawson, Craig
Andre Marriner » Record by matches of Manchester City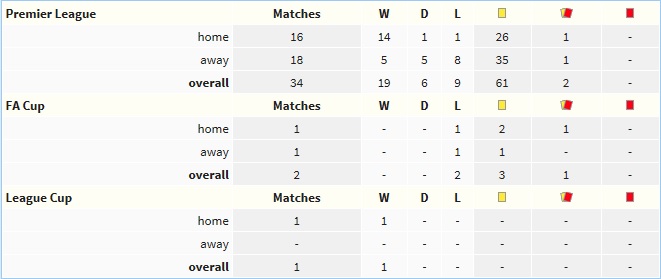 Team Selection
Martinez
Bellerin Holding Koscielny(c) Monreal
Niles Adelaide
Perez — Nelson — Willock
Alexis
My favourite
#GoonersWorldExcuses
– Their goalkeerper had the game of his life
– We should have had 10+ penalties .. shit ref
– If long term injured player xyz would have been available we would have won easily
And the rest
This'll be a laugh…
Oh god we have Man City next
Final nail in the coffin?…Pep to make up for everything else?
Thank god ManCity also has a shit manager.
Pep is shit and we don't do losses to City at home.
Watershed moment.
This is gonna be a funny game
we need to bring elneny back with xhaka, that midfield combination works well, if ozil can stop being a little girl with perez, alexis and welbeck in attack we can get going again at least…Wenger is past his sell by date but there is no point us destructing. We need to start winning again.
Our lot have downed tools, we could easily get badly ruined in this game and also semi. Pep will have them up for these games and they will take us apart. Ain't looking forward to this. When all else fails: players of quality, team structure, game nous then at least have spirit and character. We ain't got that so could get battered.
we will get battered…Players couldn't be bothered. ..Manager hasn't a clue..Its a cert for a hammering.
0-8 Koscielny own goal
Koscielny, Giroud, Alexis, Özil, Bellerin, Ramsey, Holding, Monreal, Ospina and the Ox will all have to be rested following their strenuous efforts on international duty if Wenger's past reasoning prevails…we'll be struggling to find an eleven at all…10-0 city
It's got a City win written all over it the slump continues 1-3.
3-1 Arsenal. Alexis to run riot against an Otamendi/Stones partnership, hopefully Welbeck on the left against Fernandinho as well.
We're in bad form and I'm not confident per se, but Citeh is the one 'big' club I fancy us against. Their 2-1 win over us was fraudulent tbh, we took our foot of the gas at 1-0 and both their goals stood incorrectly… There will be space and there will be opportunities, hopefully the change of scenery over the last week refreshed the boys a bit. Back to the serious business… 3-1 to Arsenal, Alexis, Özil and Walcott with the goals. Sane for them. COME ON THE BOOOYYYSSSS!!
Some 1-1 draw.We didn't play a lot of EPL football in last month but we are so off form.If we don't win this one,think our race for top 4 is all but over.
Normally I would fancy us against City, but I honestly don't know anymore. Somehow we just seem lost as a team lately. No fire, no commitment. Last game against West Brom was just bloody awful.
I wonder whats going on in the background with Özil. If he starts I think it could signal the end of whatever malaise is hanging over the squad. I'd like to see plenty pace up front and more of Ramsey/Xhaka…I think we might just about not embarrass ourselves.
but again we have a s**t keeper and out of form defense i can't trust us. we need to wake up and start performing until the end of the season at least show something for the fans.
i've voted we lose, but I do agree with those who say Citeh are inconsistent so don't rule out a draw or a very lucky win, and of course we always want Arsenal to win, but if it meant that afterwards Wenger announced he was staying it would be like drinking a ten-year-old Scotch malt folowed by a dose of dishwater…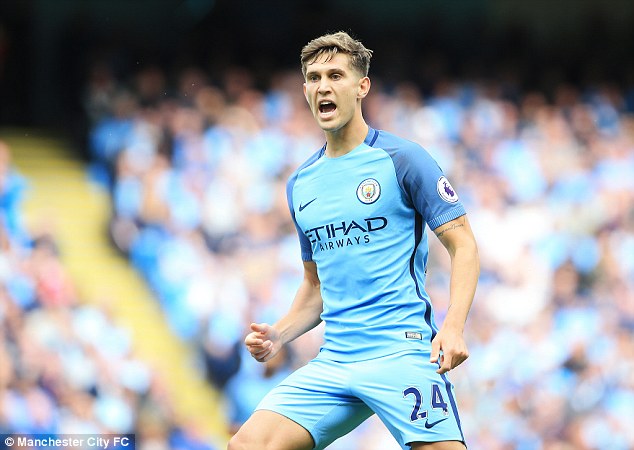 First time I've voted for a loss. Normally I manage to drag some enthusiasm from my inner Arsenal core but I've finally been sucked dry, that WBA game finished me! Obviously I'll watch the game and cheer us on but with very little hope & enthusiasm.
Nothing to play for now lads, remember. Time for some free flowing Wengerball, recover top 4 and end above Spurs…3-0 win
At best two teams who have underperformed and if its strictly talent based on what team wins this match then its def city. Oh and if this isn't already destructing I am.afraid to see what is….
The shit manager derby…Who can outshit the other?
I'll take Guardiola EVERY DAY ahead of 99% of other managers thank you very much
Hope we just go at them from the start, we know we'll concede, probably more than once, just go at their equally **** defence from the off and pepper the bald waiter in goal.
I believe we will win this one nicely
I'm strangely confident. Two teams that share similar strengths and weaknesses but we're at home and I think the players will respond. They have to.
A win would be nice, but could see Wenger going for another tactical loss to set the run in up just right.
Cech is out of this…Hope is rekindled
Considering who City have next, all I ask is for our players not to injure any of their players or get their players sent off
Need Sterling sending Monreal to a psychiatrist and Alexis beating the **** out of Ramsey for not passing it to him. Losing and embarrassing ourselves in the most amazing ways possible is all we have left…
Remember last December when we beat this lot to go top for Christmas and we all smugly laughed as Leicester seemed like our only real contenders for the league? Ah good times…
I never hope we will lose, I just couldn't, but when it all goes pair shaped as at the Baggies, I just sit back with a resigned sigh and wait for the goals to fly in against us. I always used to believe we could come back from a goal or two down, not anymore.
It really depends how City performs. Although we are shit now, they still could be worse than us, which will never happen on Chelsea or United.
Tbh, City is the only team in the top 5 that we still can beat no matter how poor we are.