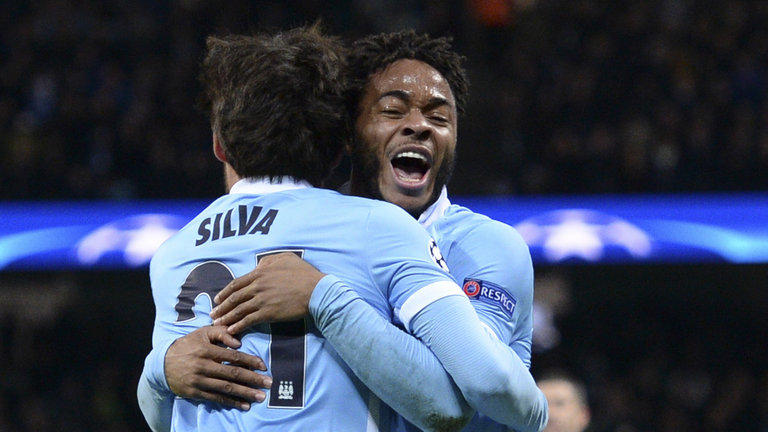 I'm back home for this one, and I still haven't seen the game from Wednesday night.  So my weekend consists of two games. Monaco on Saturday and the dippers on Sunday. The question is how much beer will I need? I am surprised that there are not many comments on RAWK at this moment, but I have found a few other words of wisdom from our away fans this week.
COME ON CITY!!!
Referee: Michael Oliver
Assistants: S Burt, S Child
Fourth official: C Pawson
Team Selection
Mignolet
Clyne – Matip – Lovren – Milner
Wijnaldum – Emre – Lallana
Mane – Origi – Firmino
And the rest…
Must not lose match. We are extremely thin at the moment with injuries, hopefully Bobby is good to go but its up in the air. Mane up front and Coutinho and young Ben on the flanks is what we could do if Bobby and Origi both miss out.
4-1 to city. Can't see us getting anything out of this one. We'll be depending on other teams around us to drop points for that coveted 4th place spot.
Nerves are starting to kick in a bit now. Huge game for us. If we win, I'm confident we'll get top 4.
Based on the fact that our record against the top teams is bound to end sometime, and I think city will have too much firepower for us, and us not enough
We'll murder these.
We will spank them…Guardiola thinks they should always play out from the back and if they do, with our high press we'll run amok.
Man city have started to click now…They still have weakness in defence but their attacking 5 are ridiculous… Aguero Sane Sterling Debryne Silva are a brilliant front 5
This will be Man City's 6th match in 14 days. Some food for thought
Worried about Sterling and Sane. If we play as poorly as we did yesterday we'll get battered as they've found their feet. Saying that we have to be confident considering our record vs the big boys.
I can't wait for Milner and Clyne to deal with Sterling and Sane.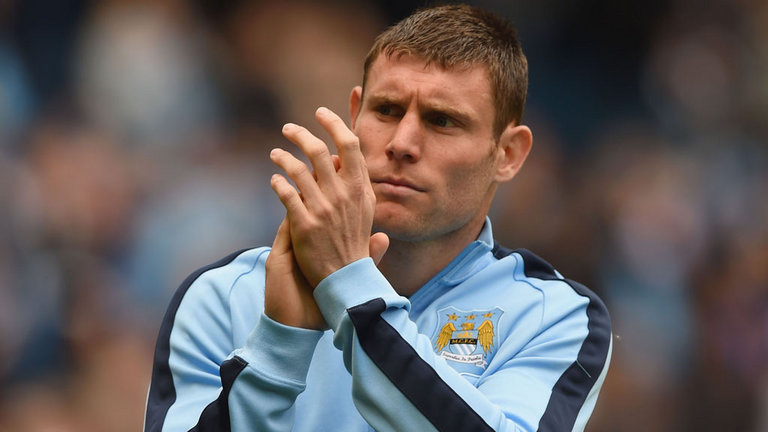 Can't wait for this – a game where we'll get to actually play football! They're coming into form but we're ruthless in these sort of matches.
aye, tbh most games against city turn out to be very good games regardless of the scoreline; a proper toss up of who's better on the day – not much to choose between either.
If our front three are on it we'll score goals, so it's up to our full-backs to nullify their main threat and win us the game. Really looking forward to it.
Coutinho is due a screamer
Don't think we're playing well enough to go there and tear them apart like we have in the past, but they still aren't that great defensively so still expect us to score… I'll go for 2-2
unsure what to think about this one, city have improved since we last played them but we're likely to grab a goal or two against their defence
Just watched the Man City v Stoke highlights…That stadium had to be at least half-empty…How the hell can they justify their spending when FFP says you can only spend what you earn (or whatever). It is blatantly obvious they are circumventing this with inflated sponsorship etc…They clearly do not have the fans spending power to justify their outlay…Football governing bodies eh?
No worries with this one. We have a decent chance of winning or at least getting a draw. City will try to out football us which leaves them open to pace. We can win this game
We are going to sorely miss Henderson. With him and Firmino id be confident of a win. Without both or even just Hendo i think its squeaky bum time.
Not great they've just gone out of CL. Will be expecting a response against us. Hope we match them and then some
Hard to tell if the midweek game helps us (City on a downer) or hinders us (City well up for it).
There'll be more goals than that. 2 very poor defences. Big scoring draw (which helps neither of us) or narrow win for City. Id be confident if Klopp didnt keep injuring our best players in training (obviously putting in more crunching tackles against ourselves than V opponents).
they have a poor record plus we will play similar to monaco but with less quality lol
monaco were good last night, fair play to them. proves one thing though, city are the real bottlers. (which most suspected)
Hoping that City will have a CL exit hangover. I'm worried about Sterling on Milner though. His stats this season are immense. He seems to be going un-noticed by the pundits. I personally would like Milly to forego any attacking intentions for this match and concentrate solely on keeping Sterling quiet. BTW does anybody else think DeBruyne has gone off the boil?
I think at least some of their problems are systematic rather than mental, in that for a long time they've struggled with teams that press them hard and high up the pitch… which accounts for the success we've had against them recently. If we perform to the standard we know we're capable of (I really hope we don't miss Hendo as much as I fear we will) then in theory we should be able to do the same again.
They are in the top 4 and at home so will come to play! We will fucking destroy them. 6-0 I reckon!
Rebound.
As much as I had a schadenfreude giggle watching "the Great And Powerful Pep" bow out this early in CL when they got to semis the year before (oh that's right, Jupp Heynckes won CL year he was let go to make room for Pep), I wish they would've played and lost to us the weekend before it happened, not after.
Given our run this season, if we're true to form, we'll thrash the basturds!
IF we're without both Coutinho and Firmino then maybe Lucas is indeed an option to start, push Can as an #8 and move Wijnaldum (or Lallana, like last time against City) to Coutinho's position. But hopefully we won't have to make such radical changes, Klopp sounded optimistic on the chances of Firmino training (with the team, he was running yesterday I think) today and tomorrow.
We can turn them over. We do well against footballing sides, Arrsenal and Tottenham are cases in point. I do worry about our defence, Klavan does not fill me with confidence and Can hasn't been the best defensive midfielder. If we can get our act together at the back, we have a big chance to make up some ground.
Watch out for Sane and DeBruyne. Otherwise, not too worried about this lot. I'm sure Ferandinho will be on his typiical fouling, cheating style  of play so we need someone to counter that.  Really wish Hendo was in, hopefully Can will be up to the task.
Very confident we will batter these, if you swarm them and don't let them play as they want they crumble and our game is perfectly suited to their game imo. ..Win this and it's 3 on the bounce and suddenly a little momentum is building after a rough start to the year. Come on reds!
We will win, it might be a tight game, but we will win. They will give us plenty of space to exploit but they will probably score a few themselves. Here's hoping that Couts turns up for this game.
We better have a strong bench, that's all i am saying.
Citeh seem to choke when they play us, so I am confident that we will win this one. Men vs mice and we will be the men…I am most looking forward to James Milner hard-tackling Raheem Sterling and hopefully the little nancy will "ball like an infant". heh heh heh…3-1 Liverpool.
I don't have a good feeling for this game