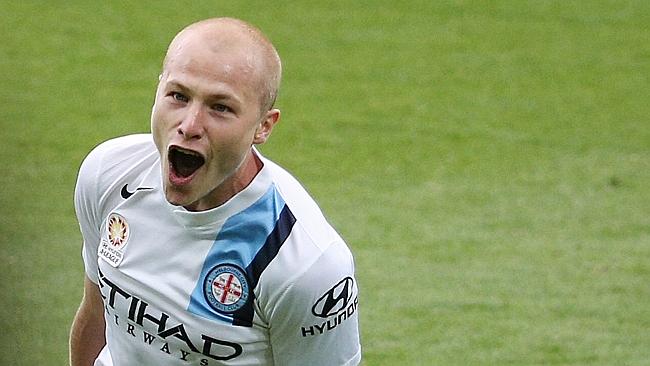 I wasn't going to post anything for this game, but it appears Yorkshire folk are quite chatty (19 pages in the match thread). Granted most of it is talking about ticket allocations and problems with the box office, but I managed to find some other comments worth sharing.
I also thought it would be fun to go back and look at probably the best known game against Huddersfield. So courtesy of www.citytilidie.com, here are some facts from that day, and hopefully an omen for Saturday
COME ON CITY!!!
CITY 10 HUDDERSFIELD TOWN 1
League Division 2
7th November 1987
Attendance 19,583
Scorers
City McNab(12), Stewart(28, 66, 81), Adcock(34, 53, 68), White(40, 85, 89)
Huddersfield May(88 pen)
Ref Robbie Hart
City Nixon, Gidman, Hinchcliffe, Clements, Lake, Redmond, White, Stewart, Adcock, McNab, Simpson
Huddersfield Cox, Brown, Bray, Banks, Webster, Walford, Barham, May, Shearer, Winter, Cork
Referee: Anthony Taylor
Assistant Referees: Peter Kirkup & David Bryan
Fourth Official: Tony Harrington
Anthony Taylor » Record by matches of Manchester City
Colman
Smith
Lowe
Schindler
hefele
Billing
Whitehead
Brown
VLP
Kachunga
Quaner
My favourite
Their forum is like ours…they have some reasoned folk who chip in with sensible and knowledgeable comments, and then they have the other sort who are like a few on here…..opinionated nob heads who really know naff all.
And the rest
1-4 City. Do I care?
With them having a CL game next tues it will likely be a near entirely second string side they put out but then again I expect another 5 or 6 changes from us…I actually think we will win but not really fussed either way.
A chance to see one of the finest managers of the modern game grace the John Smith's Stadium. Oh and Pep Guardiola will be there.
Mad 4 it
This should act as a nice carrot for the lads to help them through arguabley the most difficult period of the season. "Impress over the next four games and you'll put yourself in contention for starting against city"
This will be a great opportunity to show City what we are all about although I suspect they know quite a lot already. Hopefully it will pay dividends in the future if they are looking for somewhere reliable to loan their brightest young talent. Whilst our progress this year is not solely down to one individual I do wonder where we would have been if we hadn't taken Aaron Mooy.
oh for days of pre-segregation. I can still see that Newcastle fan stood next to me on the east terrace…wearing a kilt for some reason but totally lashed and managing to have a piddle by just adjusting his sporran a bit…
The bbc have chosen to show 4 london teams, that really pisses me off!!
Saturday 3.00 kick off .down to the canalside few drinks,smash city .happy days
I'm seriously considering not paying my TV licence when it's next up. Not only the ridiculous MU love-in (not just always picking their cup games, but the Class of '92 documentaries too) but giving a big fat paycheque to Gary "talentless tax-dodging pie-eater" Barlow.
It's a disgrace!!!!! Fucking £30, playing on a fucking Saturday, no fucking South Stand, fucking Frank Lampard has retired, fucking 3pm kick off, fucking not on TV. It's a disgrace!!!!
It's their cup final!
Got to play the reserves. We have bigger fish to fry. Reward those who have got us this far. Same team as against Rochdale but with Payne in for Brown.
It's only the cup
Who gives a f**k
We're super hudders
And we're going up
What about the fans? Or don't they count any more? Near enough 24,000 fans aren't going to want to watch Town's second string go meekly out of the FA Cup to Man City's second string are they? Especially having forked out £30 a ticket to see it…He has to play his strongest side available barring anyone with a knock from tomorrows game at Rotherham or it just makes a complete mockery of the competition. This is totally different to the last 2 cup games against Vale and Rochdale; although I would have played much stronger teams in those games as well…Playing a second team on Saturday will also vindicate the decision to not televise the game as well, something which a lot on here disagreed with.
The plus side of Mooy not playing against City is he's rested for Reading on the Tuesday after.
I hope Fabian Delph plays, always good fun to have a pantomime villain playing.
Play the first team…play the first team…play the first team…Zero reason not to!
Bravo will probably be in goal for City. He doesn't make saves, so Town just need to get their shots on target. Easy game, football.
Can I be the first person to complain, similar to that Leeds fan v Sutton… As to why City get an extra days rest when we're playing on the Tues…This fixture anomaly is so bloody unfair…
got a massive game against reading next tuesday -really need to be resting players like van la parra hefele schindler brown wells against man city
I would fancy us against them at the moment
Think this will be very much a full strength team. There'll be a few changes tonight at Rotherham, so the majority of our first team will be fresh to face City.
Wagner never rests players with future games in mind, he just reacts to who's freshest at the time and is appropriate for the match in question.
Just seen Gabriel Jesus is out for 2/3 months with a broken bone in his foot. That means Aguero will play against Monaco and more than likely Iheanacho against us…Obviously the lads a good player but he's not on the same level as the other 2. Genuinely think we have a chance with their back 5 and no Aguero or Jesus. Can't see them playing KDB or Sane either. 6/1 looks generous….
Huddersfield Town player market value around £16.62 million v Manchester City player market value around  £459.21 million…Total miss match to many on paper but we know not the case on the field of play
That Iheanacho is a strange player- half the time he looks a decent player, the other half he's like a badly-spliced hybrid of Peter Crouch and Carlton Palmer.
Divine intervention, Jesus crocked…It's written in the stars, Town to win the cup.
They looked rubbish last night.
Decisions to be made by both managers. We're already without Mooy, Hogg and Palmer – key players for us this season but we've progressed in the cup with our other squad players, albeit against lower opposition. With two crucial games coming up (Reading and Barnsley) Wagner will surely rest 4 or 5 of our regulars. It's a shame really because the FA Cup used to be a major tournament but now overtaken by the riches available in the Champions League and the premier league. Whatever teams are put out it'll be a slightly devalued fixture, we'd all like to see our first team take on City's first team, but it just isn't going to happen. I fear City's squad players are much better than ours whereas our first eleven would give your first eleven a decent game of football. Maybe another time eh ?
Cup upset coming, we're bang in form at the moment, City won't be looking forward to this, 3-2 Town.
3-1 City…Missing both Mooy and Hogg for this is crucial. They're gonna boss the midfield.
Just not a draw please. I know the money would be useful but the last thing our scheduling needs is a replay.
3-1 City Nolito x2 Toure and Stankovic for us, couldn't care less for once about FA cup, flying in the league this isn't the priority however still looking forward to seeing how we will come up against a very good opposition.
If we lose then not a hiding.. anything up from that with some decent play and no fear will do…beat city or beat reading??? very much doubt we will do both.. would take a win against reading all day..
The only trophy City still have a realistic chance of lifting this season. They will take both the match and Town seriously…..they will be here for the win. We can't really afford to go head-to-head with them for 90 mins…..we have bigger fish to fry. I'm guessing we'll happily settle for a non-humiliating defeat.
Heff will take no prisoners against Aguero. I see him getting sent off but to a standing ovation
it's the kind of game town fans can almost put their feet up and just enjoy the feck out of it. There is no pressure at all on town, all the pressure is on man city.
If we win then great, if we lose then we've been beaten by one of the best teams in the country. No pressure.
Exactly let's just enjoy and do our very best. May our Gods be with us