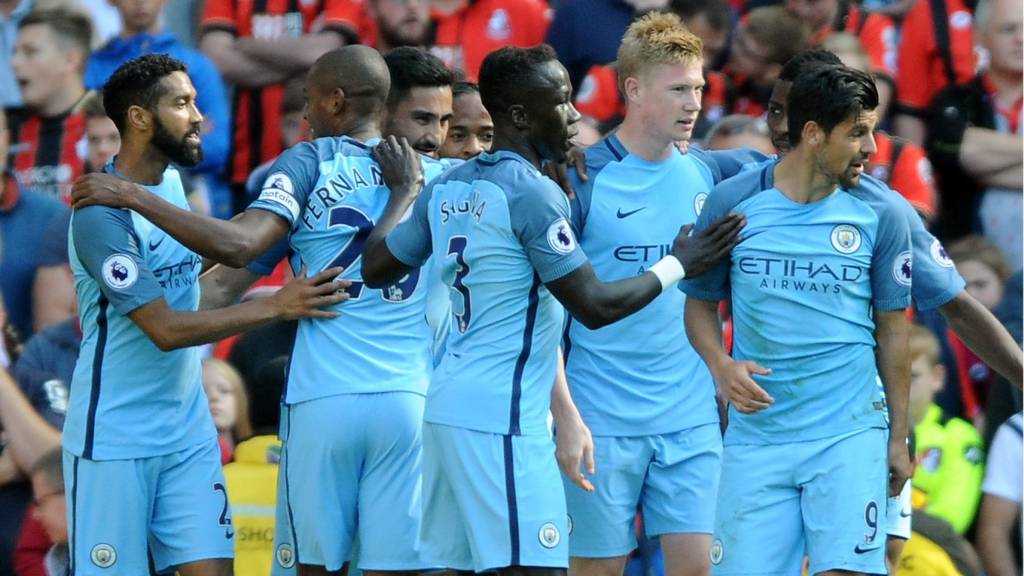 Apparently Bournemouth fans do not really have much to say, or they don't have access to the internet on the south coast. Either way, this is all I can find, with the exception of Jesus jokes, which I have edited. Let's just hope the drive home is a happy one for our travelling fans.
COME ON CITY!!!
Referee: Neil Swarbrick
Assistants: S Ledger, M Wilkes
Fourth official: A Marriner
Neil Swarbrick » Record by matches of Manchester City

And the rest…
Jesus!
Can we start with 14?
Just watching City v Swansea. City are good going forward but they are suspect at the back still. Swansea already had some good chances to equalise.
If we score a couple goals against them it'll be a far better result than we've ever achieved
Just looking at the remaining fixtures. Apart from Man City and Chelsea which would seem to be beyond hope and Man U and Spurs which will be really tough, surely we can assemble 14 more points from the other matches?
we need to rough them up a bit and then punish their weak defence could be 8-5 this one!
Am sure that our back five and 'parked bus' will be ready for them! …Well, at least for the first thirty seconds or so
If our defence let Sterling waltz through us at will like he has done the last 2 years there will be hell to pay, hack him down you meek pricks.
City have shown themselves to be prone at drooping points against lower-middling sides due to the opposition getting in their face and attacking their poor defence/keeper.
If we sit back, City will unpick us at least 3-4 times. They are good enough to unpick deep defences far far better than ours…Our only hope is to play high tempo and in their face exactly like that night against Arsenal. Whether we have that level in our locker right now is another question – but that has to be what Howe sets out for…The midfield needs to be all action. Arter starting crucial…It might be that we haven't got that kind of performance in us right now and that we'll get picked off several times in trying. But we have to give it a go.