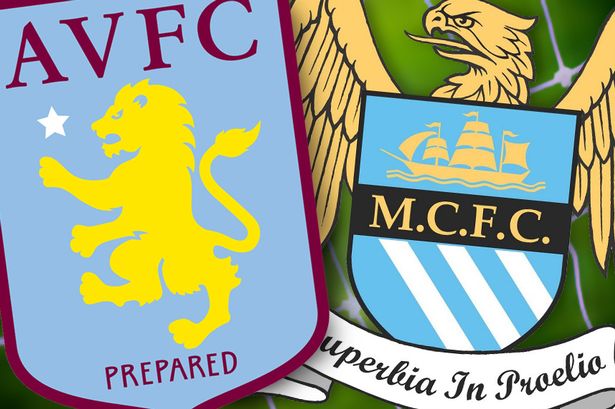 Personally I am depressed that we are heading into yet another (boring) International break, so the boys better give us some happy memories tomorrow evening. The home fans are not expecting too much in the way of a result, not even a draw.  Apparently the full squad is available, with the exception of Samir, so I am hoping for a happy ending tomorrow evening, and we all love a happy ending.
Now, COME ON CITY !!!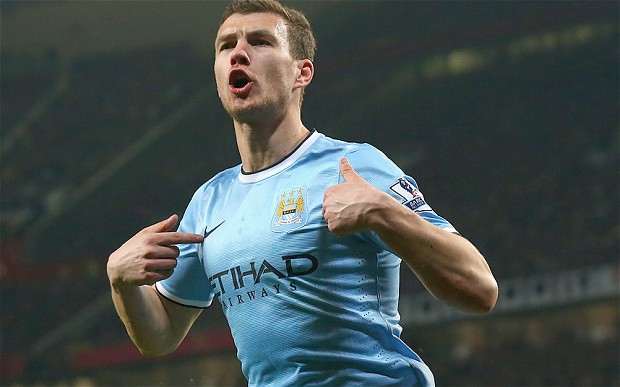 Team Selection
                    Guzan
Hutton  Okore   Senderos  Cissokho
     Cleverley Westwood Delph
                  N'zogbia
         Weimann  Agbonlahor
My Favourite
                     BENTEKE
BENTEKE BENTEKE BENTEKE BENTEKE
   BENTEKE–BENTEKE–BENTEKE
BENTEKE                            BENTEKE
                   BENTEKE
And the rest…
City do seem to be missing something lately………hopefully it's our net!
We need to exploit Mangala, just have Gabby run him ragged for 75 mins and then bring the beast on to punish him. Hopefully Vlaar will be back to strengthen us too.
With Vlaar out I'd give Okore a go. He desperately needs gametime, and playing for the U21s isn't the same as getting PL games in terms of getting up to speed. IMO, it's better to give him a go in a game that we're not exactly expected to win than play him in one of the more winnable games and have more pressure. We could do with a little extra pace at CB too. While Baker has been okay filling in for Ron, I think Okore's speed would help in trying to deal with Aguero.
I think we used all our luck up last season against them. They will really exploit our defence
A draw would be like a win…even a loss by just one goal and not three would be ok at this point…
We go again. We lose again
Don't think I've ever been this happy to see an International break come along!
I don't really care what the result is – of course I expect a loss – but I hope we score. Actually creating a few chances would be real progress
Man CIty are not as strong as Chelsea, especially not away from home. If Vlaar is fit we could get something I feel, though it would be a bonus. Would be a big boost to have Benteke back on the bench too.
A humiliating defeat…6-0
Anything from this will be a bonus, by the time we come to play Spurs in our 10th game we will have played last years top six and just a couple of more points by then will show a decent improvement on recent seasons. I'm still happy with the start we have had when i consider the quality of the teams who have beat us.
Strangely I feel more confident about this game than I did about Chelsea. Hope Vlaar is back.
Need to hope for a mis-firing Citeh to help us fluke a win like last year.
At full strength we might give them problems, but we're still weak up front and there will be goals in this one.
draw
If we have Vlaar back then our defence should be a lot stronger, although Baker did very well against l'pool. I can't see us winning this, but I didn't se us beating them last year either and I was wrong about that. I think they're very strong, and second only to chelsea. Would love a draw.
We'll lose, but we won't be disgraced. would be fantastic to see Benteke come back into the side.
Would like to see us give it a go, even if it ends up in a loss……… but I'm expecting 10 behind the ball and Gabby wondering why he bothers staying up front.
Yaya Toure has been absolute shite so far this season. Man city win with Toure anytime scorer nailed on
Big loss I think, they'll react to last night by ripping us a new one. Then we'll have a great season anyway.
Man City aren't much of a team to react to a loss…poor team spirit and lazy attitude amongst a lot of their players.
Even if Beckers is back he won't be at his very best. I know we beat them last season but that was a bit of a fluke. Only bonus is is that both Toure and Aguero were both crap last night.
Lampard will score. He always does, a new team won't change that.
A third straight 3-0 will be likely. Be nice to get a couple of goals and make a real go of if though.
I fancy us to win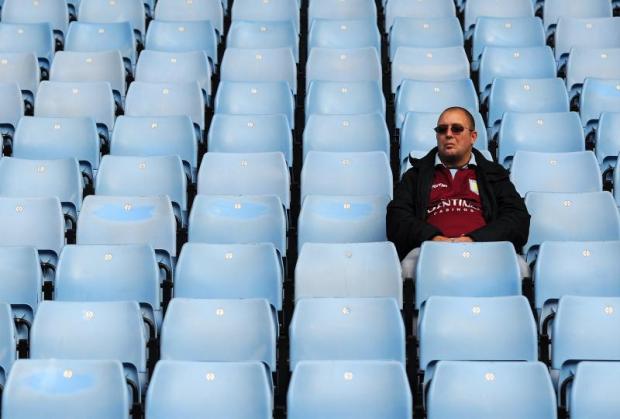 This one is making me nervous, as good as our points tally is I fear we will get found out by our lack of goals and Cities quality.  We need a team effort of monumental proportions, that said there is always hope.
Question- if Villa ever had a sugar daddy like City's and got  into the champions league, would we have 10,000 empty seats in a group match? I doubt if we will ever see the answer to this one!
Would be nice to get at least a point but with our lack of shots on target this season (supposedly fewer than any other team in the division) then all I can see is yet another 'backs to the wall' pitiful home performance.
No Vlaar, no party.
City 3-1 for me this week. A class chasm between the teams.