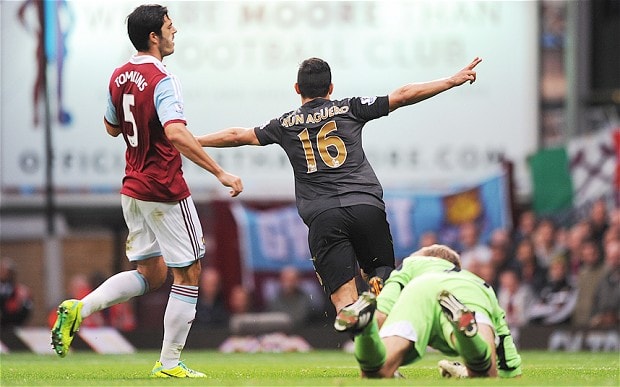 Our away fans were brilliant at Palace on Saturday, and to make the trip back down here five days later is commendable. Lots of talk about revenge with the home fans this week, and of course how biased the officials are. It's going to be an interesting night in East London, but I have a good feeling
COME ON CITY !!!
Referee: Kevin Friend
Assistants: A Nunn, D Cann
Fourth official: J Moss
Kevin Friend » Record by matches of Manchester City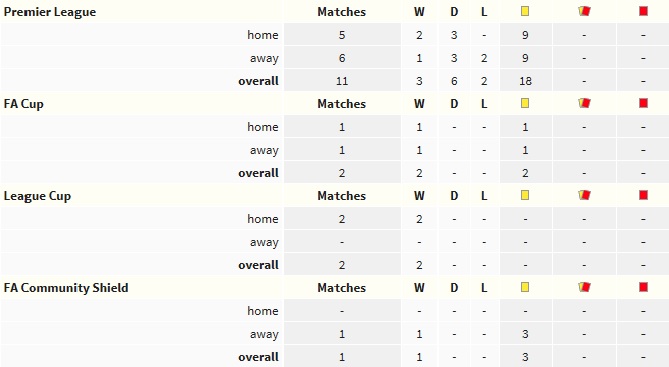 Team Selection
Randolph
Byram Fonte Reid Cresswell
Noble Obiang
Feghouli Antonio Lanzini
Carroll
And the rest…
Weds, 1 Feb. Revenge due?
Could have done without this so soon after the 5-0
Pretty hopeful that we'll put up a better performance this time. A draw would be a good result. 1-1.
Don't be scared and get tight and physical, you can't let players like Silva and Aguero have time and space to move around and pick out teammates at will. I 100% believe we can win this, we have players that can hurt them.
Can see Man City picking us apart if we set up the same way as we was yesterday from the off. I do like Antonio central close to Carroll but it's frustrating when he gets the ball at his feet
Can't shake the idea that the officials will do all in their power to make amends to City for Marriner's cock-up yesterday. They will see it as an easy opportunity to do it against mid-table, little old West Ham.
The only way we can get a result here is if we are direct. Long ball wouldn't be a bad tactic. Anything on the ground and they have the capacity to murder us especially with Sane and Stirling bombing down the sides. Realistically they should have scored 6 or 7 against Spurs yesterday so hoping we can stay as tight as possible. Kouyate will be a huge miss. Wouldn't mind seeing Oxford in midfield with Obiang if Noble is out as we'll need legs.
The players will want to show they're better than the last game against them, and they'll want to show that they don't need Payet and are better off without him.
We certainly need to be at the very top of our game , we also need a fair and honest Referee who hasn't been given a ' gift ' from the Sheikh .
Its is ironic given our best player Payet's immaturity has prompted us to play the best we have played all season and really brought the squad together, I mean we actually have a decent balanced team now. We all know there is room for improvement but its going in the right direction…
This will be a tough, tough game but City can be got at if we stop them playing basically. We can not play them end of. If we stand off, it will be another smashing. I know it wont be easy but by pressing them and making it incredibly uncomfortable I believe the longer the game will go on the more chance we have of nicking it especially with Bravo in goal. I am gonna go for 1-0 WH with a late, late winner from AC.
I find it no coincidence whatsoever that the clubs we have done well against are largely those below us whilst we have got very little from the top six. Also that those teams always seem to be rewarded decisions against the "lesser" teams – ie anyone from 7th downwards. I don't expect anything from the city match for that reason alone. A typical example yesterday was Arsenal's penalty v Burnley when it was offside in the first place.
The difference between the FA Cup game and this one will be their keeper…For some strange reason they play a clown in goal for their league games.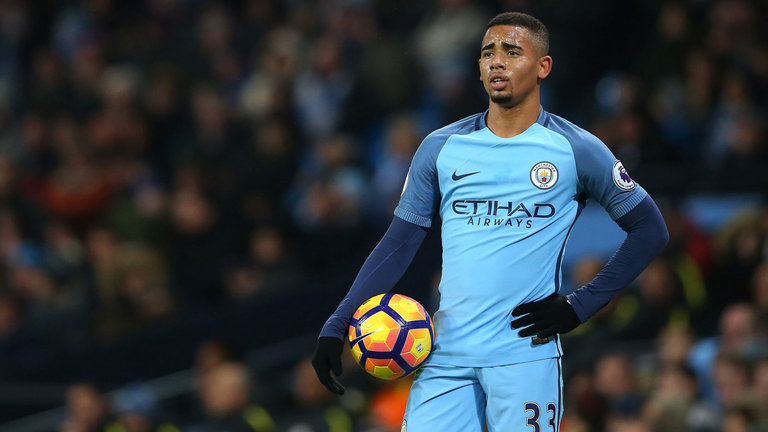 Unfortunately, our pitch does us no favours in games against teams like these and Arsenal…Too much space for quality players to operate. The likes of Aguero, Silva, Sterling, De Bruyne will largely fancy being able to have a field day again
I reckon we'll do well but get done by some dodgy reffing / offside decisions. Again. Who is the joker in charge for this one do we know yet?
Imho, City have added real world class players, namely Leroy Mane and Gabriel Jesus to their already mega buck squad. It's going to take a stupendous team effort by every one of our players to get something from this game.
The team spirit and new resilience shown in the last 2 games by this mighty hammers team is bolstered by the New signings and the return of wile E. We battle, match them and ride our luck, going 2-1 up on 75mins as fegouli breaks, beats the offside and cooly slots away with a clinical finish, round it off with a pen on 90+1 as Kevin Friend of the hammers points to the spot In a bid to redress all the sh*t we have taken for the last 2 years from Dean, Moss, Clatterbrain and all those c*nts
After chelsea signed Moses who would have thought City would tempt Jesus to join them?
And West Ham have Judas
Im feeling quite confident for this, hopefully we can be the 12th man and really push them on.
I'm a bit concerned about this Jesus fella, he may yet resurrect City's season, and we must watch him carefully on crosses.
Although we are going to be short of possession we have to leave someone up near Carroll otherwise we will never threaten them. Carroll just ain't suited to a counter attacking game.
I can only see a defeat based on our form against the better sides this season. I just hope it's respectable this time.