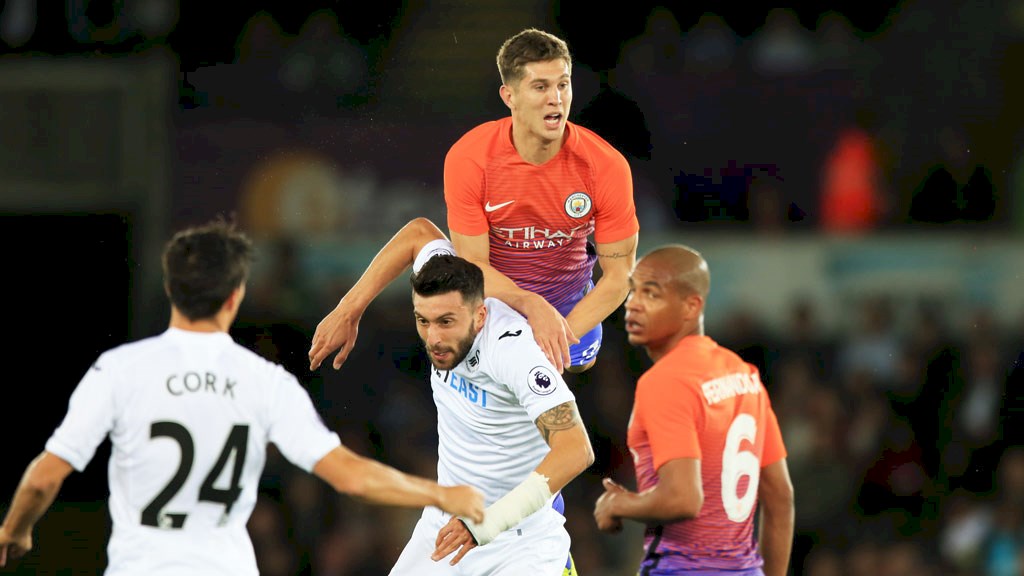 The last two games have been fantastic, but I don't like all this confidence and predictions of a cricket score. It has never ended well when this happens. I can't shake the typical City feeling, and we may end up playing 12 men. Still we are at home, the team is looking good and the beer is chilling.
COME ON CITY!!!
Referee: Mike Dean
Assistants: I Hussin, A Holmes
Fourth official: L Mason
Mike Dean » Record by matches of Manchester City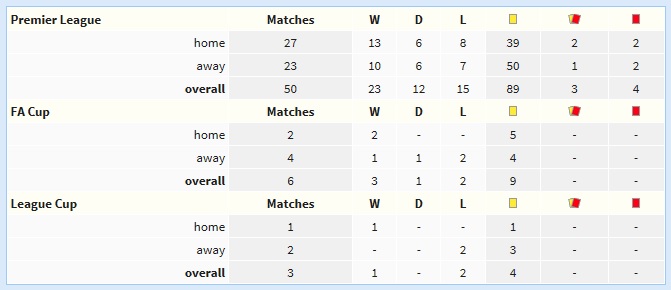 And the rest…
They may overlook us and put out their 2nd team players like Aguero
Anythings possible 1-2
I'm going to go for a 4-1 loss. I hope to be proved wrong like against Liverpool
We're going to do this aren't we? We are aren't we.
Anything more than a loss is a bonus here. I sense a narrow defeat, but hope I'm very wrong. One thing I would want from the game is the team to play and defend as a unit regardless of the score. Do this, and we may have a slight chance of picking something up.
Sunday is another day. Earlier kick off than normal. With PC in charge it does seem that we are looking more like a football team again. We are becoming more streetwise again. With some luck and with Mike Deans help we can sneak another shock win at a top club again…..believe!
Fuck them all, it's all about us; we for once in the past two months, don't have to rely on results elsewhere; obviously we want some teams to drop off but if we keep playing like we have been then it's only a matter of time before we break out. Draw at Ethiad (Hammers are fucking shit) and 3 points against Leicester!
If Narsingh gives the okay and really is ready to go, I think it would be absolutely baffling not to start him. We're probably going to have about 30% possession like against Liverpool. Having the pace to break quickly will be absolutely imperative if we're going to get anything against City…Playing Narsingh on the left will make him a better goal-scoring threat, while he seems good at pulling the ball back and crossing from his right foot on the left side (a la his assist against Southampton). Our wingers will be very important; the winger on the side that Man City is attacking down will have to help their fullback as well as keeping an eye on overlapping fullbacks, while the winger on the opposite side will need to take up a slightly more advanced, narrow position in order to be ready to spring the counter at a moment's notice while also adding another body in midfield. I would pick Cork over Ki or Fer because I think it will be better to have that added steel and defensive work rate against City while Cork would also be better at slotting in between the centrebacks and being a shield for the back four than Ki would I think…3-3-3-1 while in possession (probably won't be that often), a narrow 4-2-3-1 during the opposition buildup, and something of a 5-3-1-1 while defending in our own third.
Winning points against Manchester City would be more impressive than against Liverpool in my opinion, they're packed with fast-paced world class talents now it will be very hard to compete with Jesus, Sané, Sterling or … well, any of them for the likes of Naughton and Fernandez (especially if he plays the same sloppy way like he did against Southhampton). I hope in this game there will be some playing time for Narsingh and Ayew eventually, I would like to see some nasty football where we interrupt as much as possible with smaller fouls to completely destroy the game for them early on.
Try for a point in my opinion,we are going to get battered with possession,but as we did with Liverpool,we are very good at the moment with counter attacking,we only need to do this away to top half teams,here's hoping.
Fuck me,we got nothing to lose,nobody expects us to get anything from this game,just like Liverpoop,and southjampton,lets go for the jugular,we can get something from shitty,as I said on another thread,we are the form team,3 wins from 4.
A lot depends on which Man City tuns up.
Man city will want to win this….2-0 comfortable home win i think.
An improved performance and another battling one, but Man City will have to much class for us, think we will get a goal but unfortunately Man City will get 3
We will be relaxed and full of confidence in February coming off a fantastic January . Before the first whistle in January we were in last place a full 8 points from 15th . After the final whistle in January we are tied for 15th in points . I'll not bet against us this month and will go for a 2-1 over Man City .
Man city should be too strong but that dont mean much today, we can all beat each other on the day and who is better prepared and who wants to win the most…i do expect them to have the lions share of possession and more shots on target but again like Liverpool that dont necessarily mean you will win…….the longer we keep them from scoring the more confident i will feel that we can get something from this game….a point away is massive and a win would be unbelievable..COYS.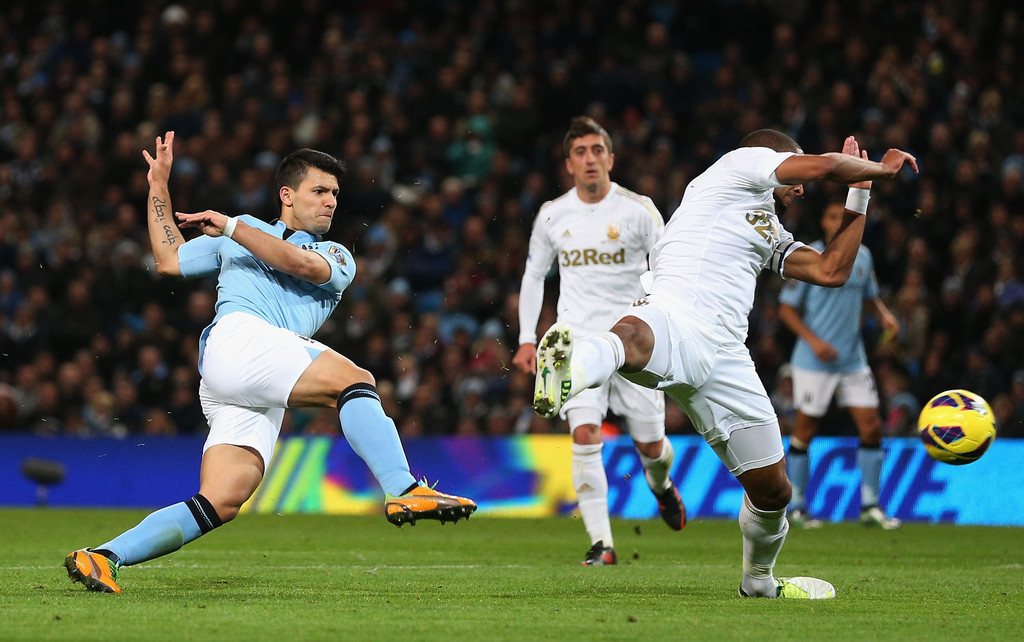 City have blown hot and cold this season and let's hope it's cold on Sunday
After watching Man City last night I am not optimistic of getting anything out of this game.
hmmmmm – I don't expect anything out of this game. Man City could rip us a new one if they get it right…I just hope it's not a demoralising stuffing. I'd prefer us to win by 3.
There has been some very unexpected results this season which gives the so called smaller sides plenty of hope. On paper Man city should blow us away thith their big money stars but it is still 11 players V 11 players and it's on the day that matters if they turn up or we turn up……Odds will state a Man city a certain banker but records show that nothing is certain in this game and odds have been proven wrong…..It will be tough but far from impossible and we have more chance than the odds suggests and are very capable of getting a result…
Tough one. Man city have been blowing hot and cold lately. If the team that just blew West Ham out of the park turn up then it's gonna be a very long afternoon. We are going to need them to have an off day to get anything here, but I'll always back us to do well. 1-1 for me.
Fuck.city.We got nothing to lose. They can't shoot us, just enjoy with a couple of beers.COME ON YOU JACK BASTARDS
Do you think Guardiola knows we used to be called Swanselona?
A close loss unless ref has an off day ! 2-1
As with Liverpool, Man City try to play between the lines and the past two games we haven't really given teams the chance to do so. I find it quite funny that Liverpool fans said they would trounce us and Citeh fans are now doing the same; granted Sane, Jesus & Sterling is an incredible front trio but they play extremely similar to Liverpool's front three; very much through the middle with swift one two's and between the lines…As Yankee above said, that's what Pep means when he "can't" find a way to beat us. He will be forced to use a different tactic than what he employed and beat West Ham so comfortably midweek. I think it's a glowing endorsement that both Klopp and Pep have spoken about our reversal in the right direction under Paul. I truly don't think they are speaking out of their arses (well maybe Kloop a little)… I still don't expect too much from this match but a point would be bigger than Liverpool in my opinion; Liverpool have been shit since the new year and while that takes nothing away from a famous and deserved three points at Anfield, Man City are a bigger fish who seem to be ticking with the arrival of Jesus (even pushing Aguero out).
I am really worried about this game, they could embarrass us. We have improved no end recently, but still a long long way to go. I hope we don't get smashed as that could put all this resurgence and improvement back a long way and really hit the confidence of the players. I can take losing to them as long as we don't get hammered.